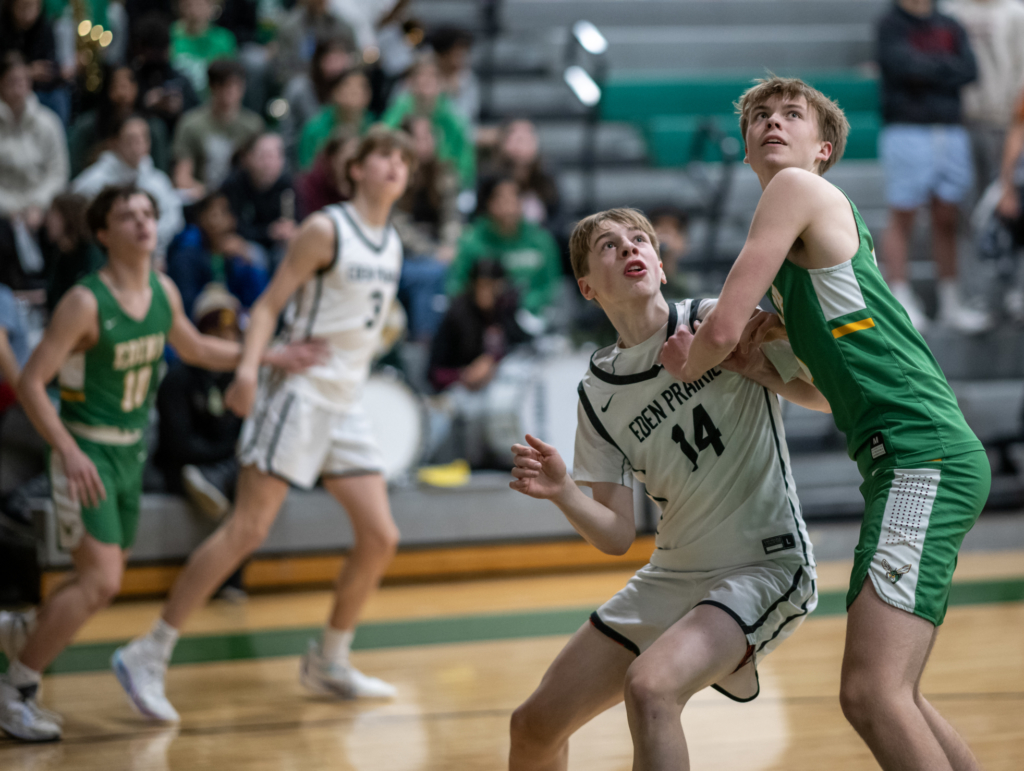 You might call it the "first game of the rest of the season" for the Eden Prairie boys basketball team.
After losing senior Adam Mertens for the rest of the season to a fractured ankle suffered last week against Wayzata, the Eagles welcomed the return of two senior leaders to the lineup when they took on the Edina Hornets Tuesday night at the Edina Community Center.
Leading scorer Luke Rapp was back on the floor for the first time since he was sidelined with a high ankle sprain in a game against St. Michael-Albertville on Jan. 20.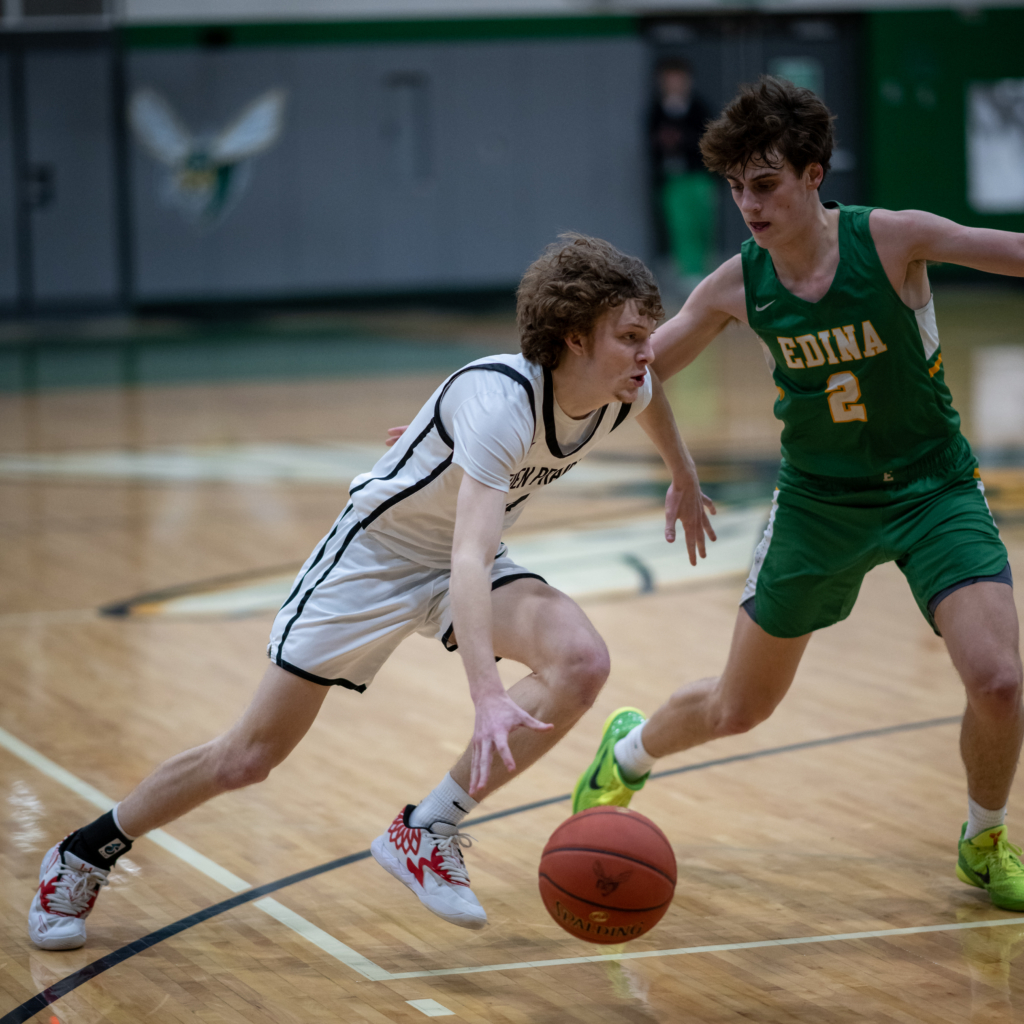 Meanwhile, senior guard Joey Flom returned to action Tuesday night for the first time in weeks, happily reunited with his teammates.
"It was good. I was excited to get back out there," Flom said. "I was getting a little bored sitting around so I'm glad to be back."
Flom is the son of Eden Prairie head coach David Flom, who rejoined the team Monday, Jan. 23, after a six-week suspension by the school district.
Joey Flom, who had taken a leave from the team during the coach's suspension, scored eight points for Eden Prairie in his first game back.
Rapp, playing in his first game since the return of both Joey and David Flom, led the Eagles with 24 points, including three three-point field goals in the first half and three from outside the arc in the second half.
"I was really excited to play today," Rapp said. "Getting to play with Joey and having Dave back, that was fun."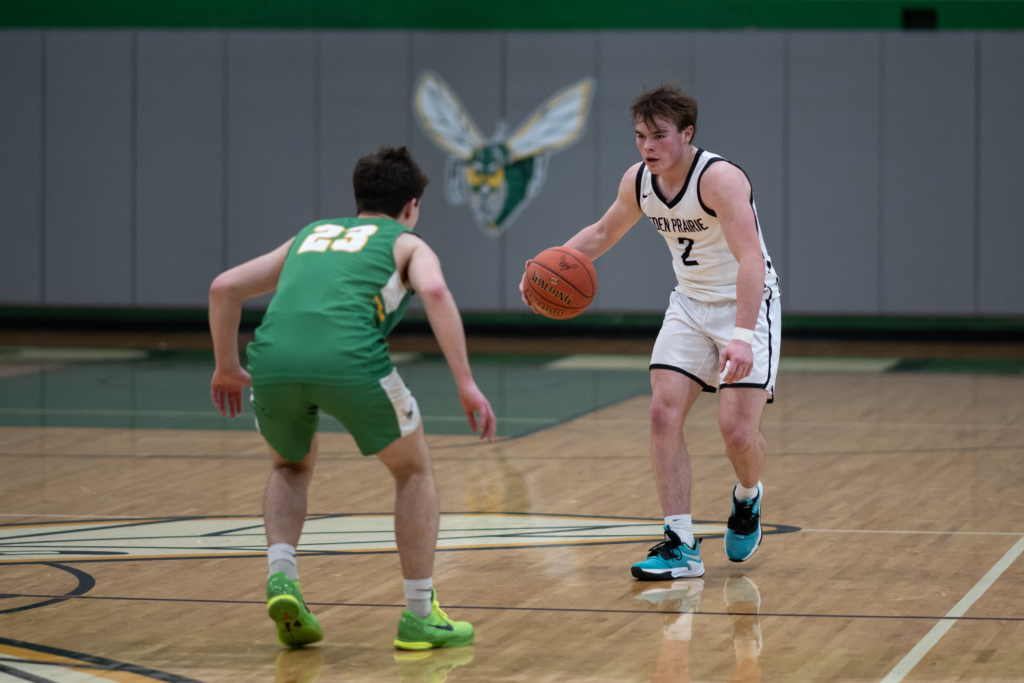 Eden Prairie jumped out to an early lead in the back-and-forth battle, leading by as much as nine with 3:06 remaining in the first half. Edina went on an 11-2 run before halftime to tie the game 40-40 at the break.
"I thought it was a great high school basketball game," head coach David Flom said. "I thought both teams played great, really proud of our guys."
Eden Prairie regained the lead after the intermission. The Eagles held a 53-45 advantage when Rapp drained a three-pointer with 13:33 remaining in the second half.
The Hornets immediately called a timeout and followed with a 17-0 run, taking a lead they never relinquished for the remainder of the game.
Edina was sparked by 6-foot-7 sophomore Daniel Molhoek, who, along with Eden Prairie's Rapp, led all scorers with 24 points.
"I think we left it all out there," sophomore wing Max Lorenson said after a 17-point performance for the Eagles. "We definitely came out right away and got off to a hot start. They just kept coming back though."
The Eagles, playing with a renewed energy, maintained a high intensity throughout the game, but couldn't find a way to counter Edina's Molhoek, nor Hornets junior guard Josiah Coleman, who added 15 points on the way to a 73-66 Edina win.
"It was a good game," Rapp said. "They played a good game. We've got to tighten up a little bit defensively but we're still getting that together."
Despite the loss, the Eagles (8-7) are focused on moving forward with the return of their coach; and stand poised to do whatever it takes to make a run during the final month of the season.
"Our team has changed so much recently," Lorenson said. "But I feel like now we're slowly getting back into what we used to be, working to be better. And we'll get to where we're supposed to be."
With Rapp and Flom back in the lineup, and players like JJ Sullivan stepping up with 11 points on Tuesday, the Eagles are working toward peaking just ahead of the section playoffs.
"It feels like this is what we've got the rest of the year," Joey Flom said. "So just settling back in and things kind of feeling normal again. So yeah, I'm liking where we're at."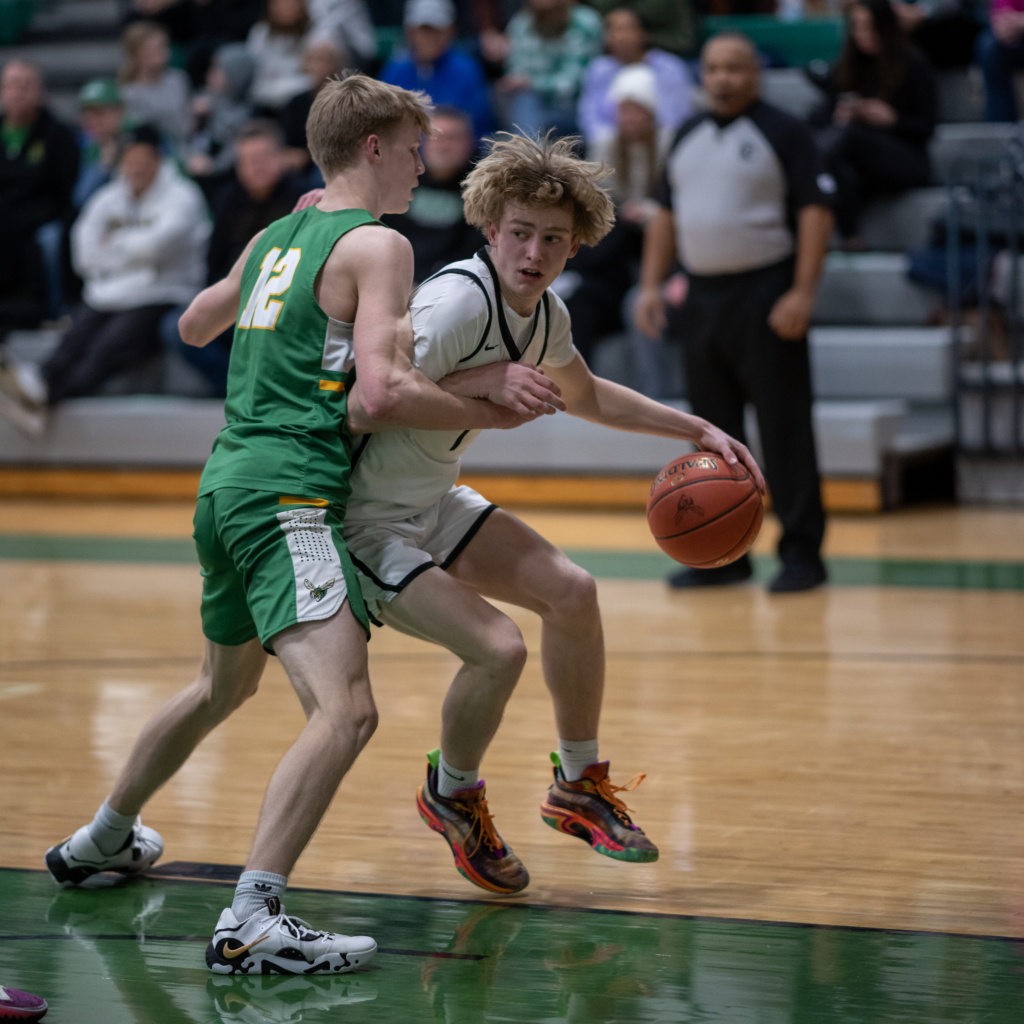 Scheduling notes
Russ Reetz, EPHS associate principal of student activities, was at the Eagles game with Edina on Tuesday. Reetz said it's unlikely the Eagles will make up the cancellation of their game with North St. Paul with a newly-scheduled game with another school.
After a team meeting with coaches, players and administrators, North St. Paul made the decision not to participate in their game with the Eagles – originally scheduled for Friday, Jan. 27 – in the wake of the reinstatement of Eden Prairie head coach David Flom.
Reetz said he expects the game with North St. Paul to be taken off the books, leaving Eden Prairie with one less game on their record. He said the Eagles are permitted to schedule a game with another school to make up for the lost date, but indicated it would be unlikely due to their already full lineup of games.
"We have three games a week for the rest of the regular season," he said. "So it will be difficult to fit another game in."
The Eagles next game is on Friday at Minnetonka in a matchup with the sixth-ranked Skippers. Tip-off is at 7 p.m.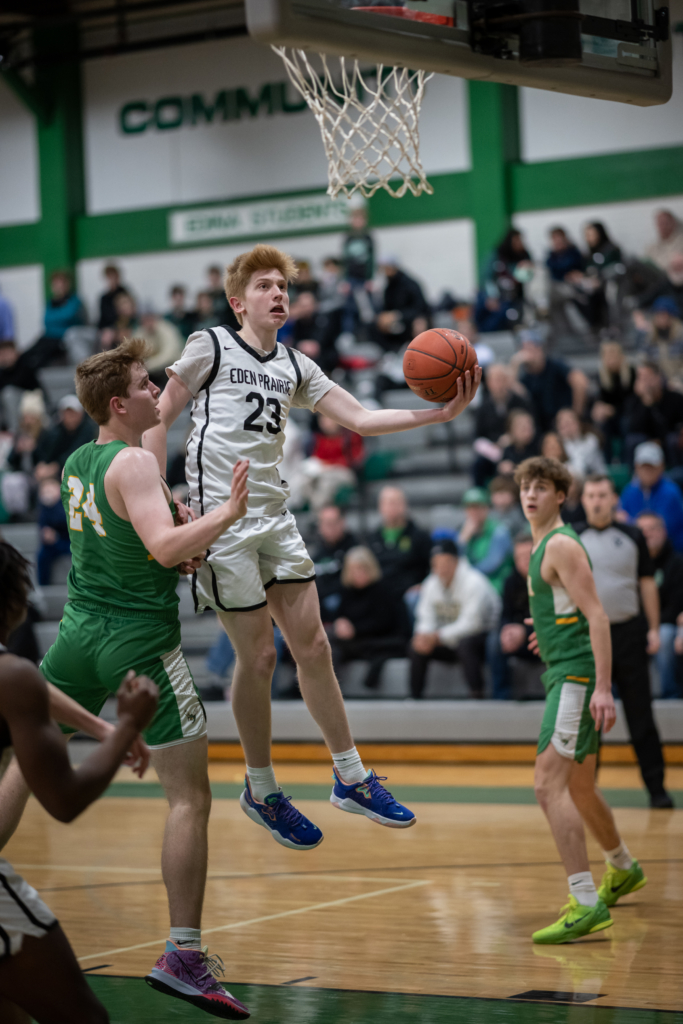 Comments
We offer several ways for our readers to provide feedback. Your comments are welcome on our social media posts (Facebook, X, Instagram, Threads, and LinkedIn). We also encourage Letters to the Editor; submission guidelines can be found on our Contact Us page. If you believe this story has an error or you would like to get in touch with the author, please connect with us.