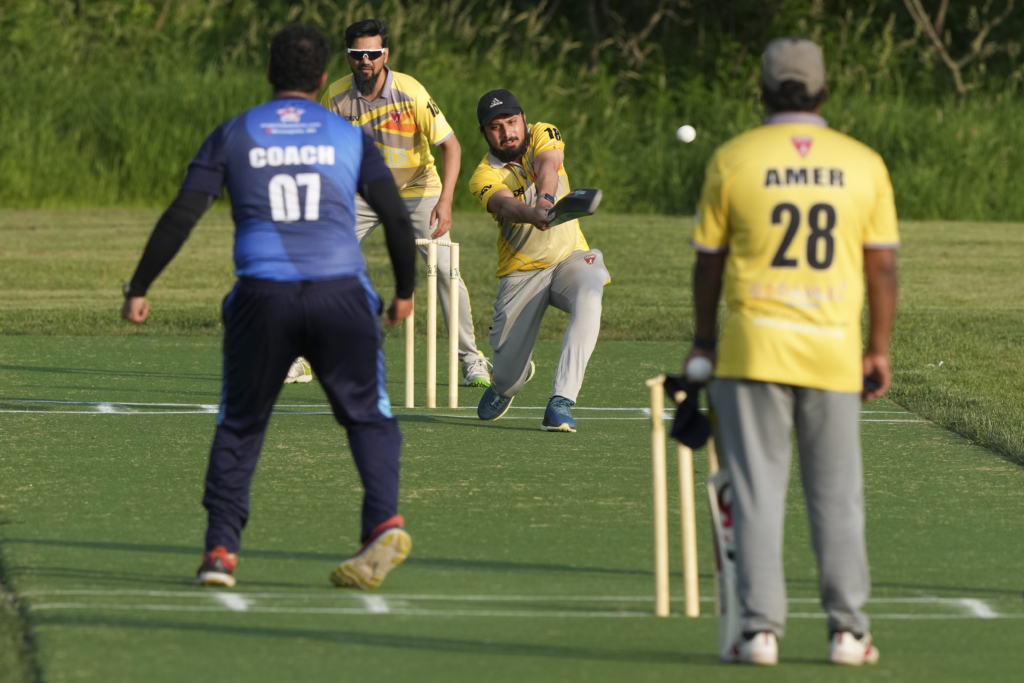 It's happening in Eden Prairie and across the metro region.
And there's a pretty good chance you are unaware of its presence, even though it's taking place right in plain sight.
The sport of cricket is gaining popularity around the Twin Cities, but its growth hasn't happened overnight. Cricket has been played on "pitches" throughout Minneapolis and St. Paul seemingly under the radar for several decades.
"If you can believe it, the league's been around for 30 years," says Nick Pocock, a cricket player and enthusiast. "It was started by about 10 clubs and I think they're at 25 now in the cities league and there's probably a few more that come and go throughout the year."
Pocock began playing cricket at a very young age while growing up in Frieth, England, a small town about 20 miles west of London.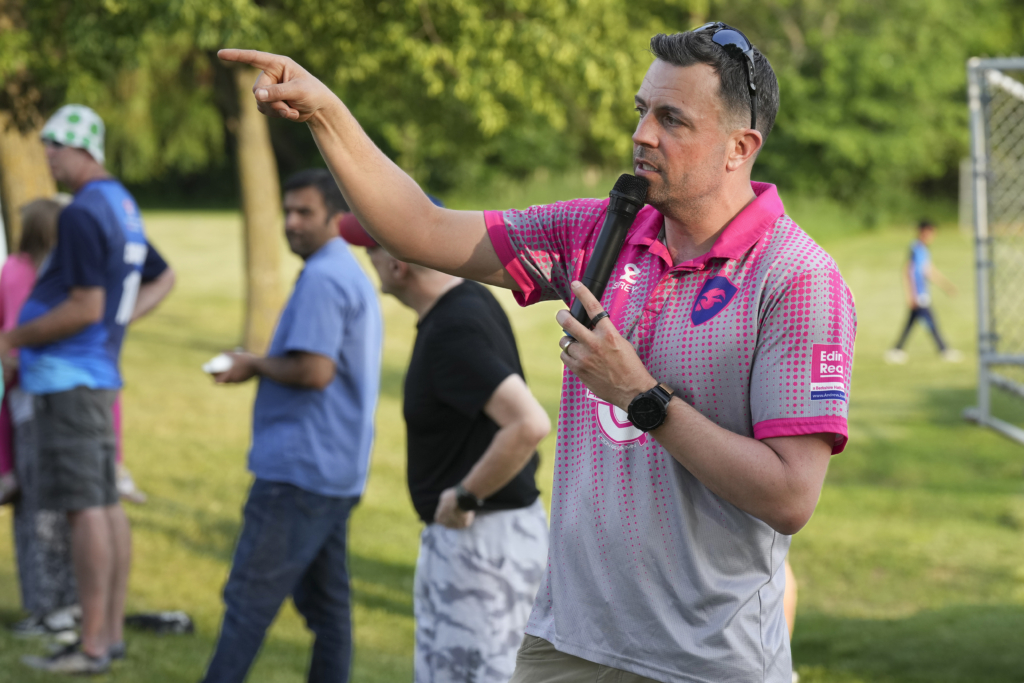 "Kind of that idyllic English village you've seen on postcards. It's very much like that. It's very nice," he said. "That's the village team I played for all my life until I moved here."
Pocock is now a commercial airline pilot, living in Eden Prairie. He's also the pied piper of cricket in Minnesota, spreading the word to promote the sport and help it evolve into a mainstream activity from youth to adult levels.
With the sport's growing popularity, Pocock is also trying to convince cities like Eden Prairie to explore the idea of converting underused parks into more cricket facilities.
Cricket exhibition
Earlier this month, Pocock, along with cricket players from the Minnesota Royals Cricket Club, the MVP Cricket Academy and the Strykers Cricket Club, put on Community Cricket Night, an exhibition and learning event at Nesbitt Preserve Park in Eden Prairie.
"This is a great opportunity to showcase the game and how it can actually be enjoyable and you can understand it," he said. "It's like someone coming onto a chessboard and has never played chess and not really understanding what's going on. That's what we want to do tonight."
The occasion fell on a perfect June evening for cricket or just about any outdoor activity. The event included an exhibition game with Pocock on a loudspeaker, breaking down the action and explaining what was taking place on the pitch, a rectangular strip of artificial turf where most of the action takes place.
There were also cricket lessons for curious visitors of all ages, cricket vendors and food trucks with delicious Indian food.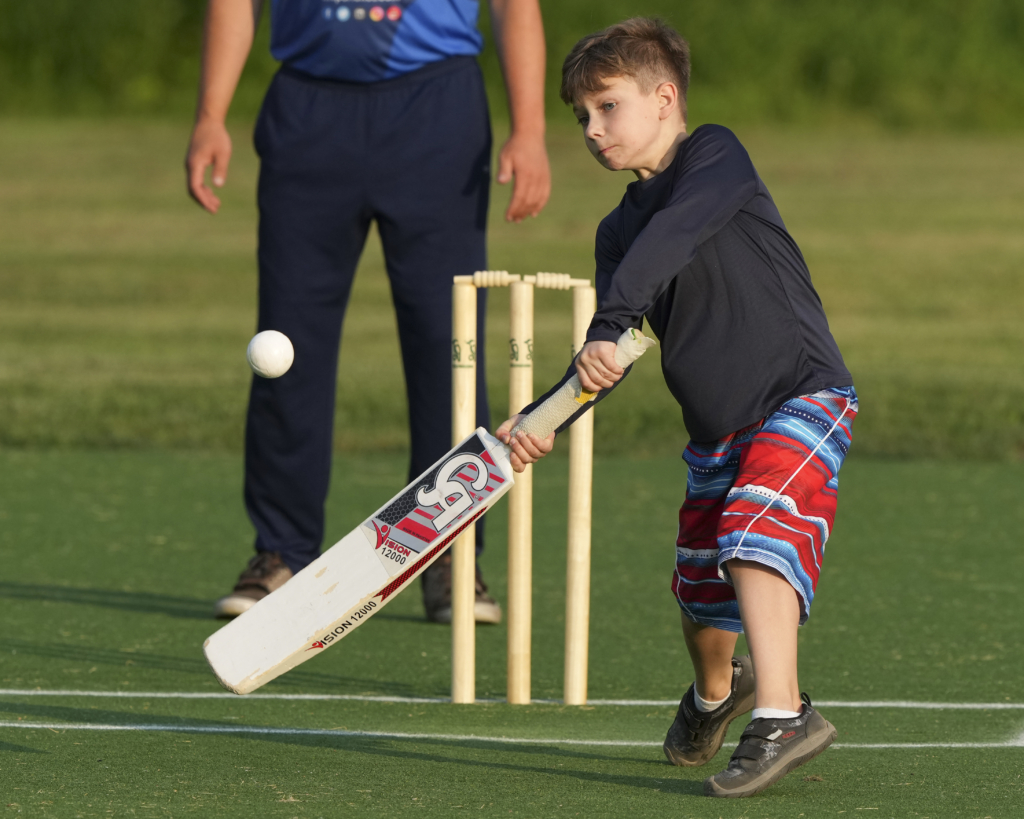 But it's going to take more than a perfect summer night of fun to bring cricket to the masses in Minnesota. Pocock has his work cut out for him.
Creating awareness
Cricket is a stealth sport in the Twin Cities and advocates have struggled to convince communities to put resources toward building and maintaining facilities for play. As a result, organizations like the Minnesota Cricket Association have taken what they can get in terms of venues.
"Generally (the cities) say, 'OK, you can have this random school over here or this park over here that no one uses.'" Pocock explains. "And generally, if you didn't know this (cricket pitch) was here, you wouldn't know it was here, right? So I think that's why we often play in places where we're not very visible."
Pocock has high praise for the pitch at Nesbitt Park, ranking it with another pitch in Chaska as the best in the Twin Cities.
"They did a magnificent job here and in Chaska," he said. "I would argue (Nesbitt Park) is probably the most reliable bounce I've played on."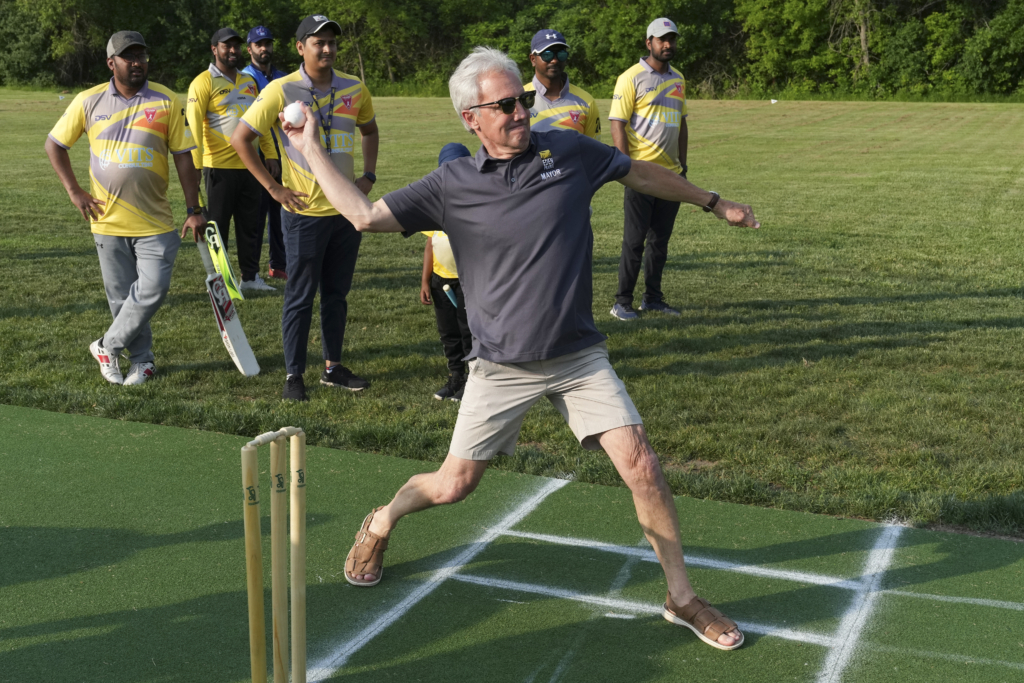 With any community sport, funding is a major factor. While the players at Community Cricket Night were singing the praises of the permanent pitch in Nesbitt Park, they were quick to point out that other parks around the metro are not as well maintained.
"The thing is, those pitches are just make-do pitches like it was last minute," says Tulsie Sookdeo, a pioneer of Twin Cities cricket. "(Nesbitt Park) is a really good quality pitch right here that these guys did, right?"
Sookdeo began playing cricket in 1992 and has watched the sport grow considerably over the past three decades. But he has also seen costs for participating rise as well, now totaling as much as $300 per pitch, per game for teams.
Understanding the game
Despite its growth over 30-plus years, awareness and familiarity with the sport remains a challenge. It doesn't help that cricket is an enigma for most Americans. Some draw comparisons to baseball. And while Pocock says the two sports share some similarities, America's pastime is a different game from the sport celebrated in England, India, Pakistan and all corners of the globe.
"A lot of people try and make the analogy between cricket and baseball but they're very, very different," he said. "Cricket in America is hard to understand. People I work with will say, 'tell me about it.' And I said 'OK, we need a couple of bar stools, some napkins, and it's gonna take about an hour.' But you can generally get the gist in about five minutes."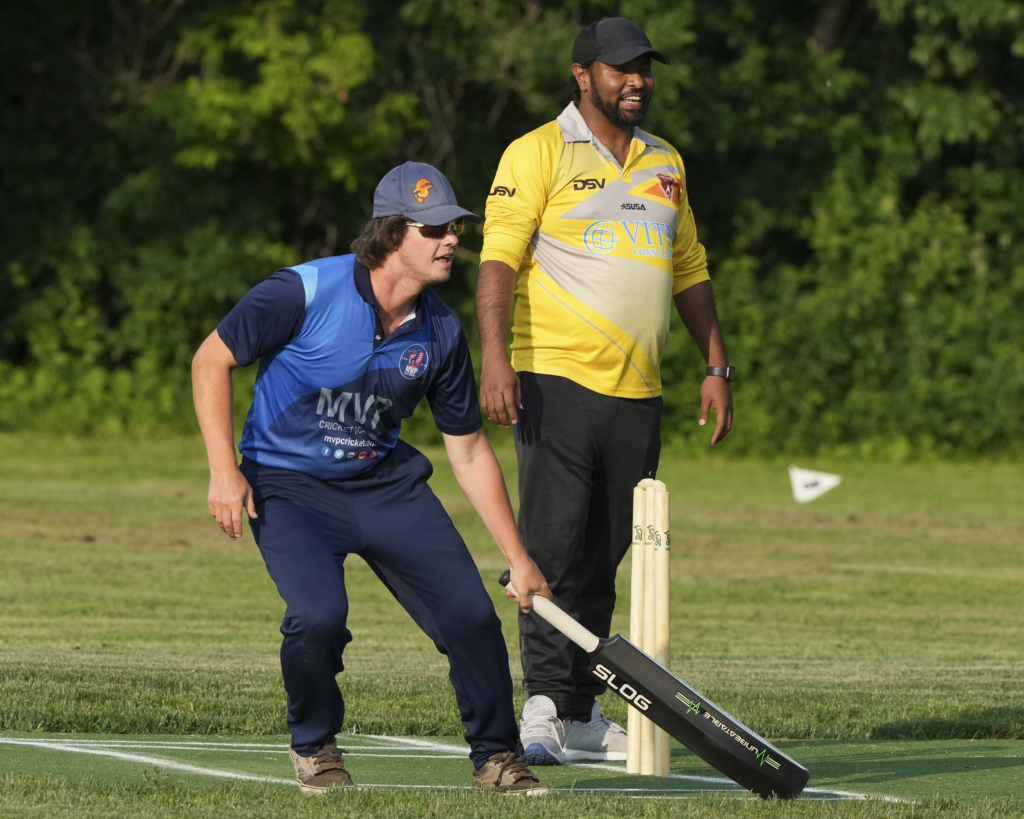 Both sports involve a ball, a bat and a playing surface, the size of which may vary depending on the amount of space available. But just as baseball has an infield with standardized distances, the cricket pitch has specific dimensions as well. And like baseball, the rest of the expansive field can fluctuate based on the location.
Pocock says the biggest misconception by Americans is that cricket matches go on for days. This is true to a point. Yes, there are numerous variations of cricket, with some matches taking place over as many as five days. But there are other, more conventional formats of the game with matches that span about three hours.
For the uninitiated, it might help to think of cricket as a baseball game with a 360-degree field. The ball can go anywhere in the elliptically shaped surface and still be in play. If the ball bounces out of the field of play, the batting team is awarded four runs. If the ball carries out of the field of play on the fly, like a home run in baseball, the batting team scores six runs, the maximum number to be earned.
There are 11 players on a side. Two batsmen take turns swinging at the ball with a flat-sided bat, delivered by the pitcher or "bowler." The bowler takes a running start to "bowl" the ball toward the batter. Once the ball is hit, the two batters, standing on either side of the 22-yard-long pitch, run toward the opposite "wicket" located at both ends of the pitch. Wickets are comprised of post-like "stumps" with "bails" resting on top of the stumps. A run is scored by reaching the other side of the pitch; two runs are scored if both batsmen make it safely to the respective wickets.
The fielding team will have a turn to bat once the opposing team makes its way through the lineup. The team scoring the most runs wins the match.
Of course, there's much more to it, with numerous complexities and nuances to the game. Pocock recommends watching this three-minute-long YouTube video, which he says explains the sport as well as any resource he's come across.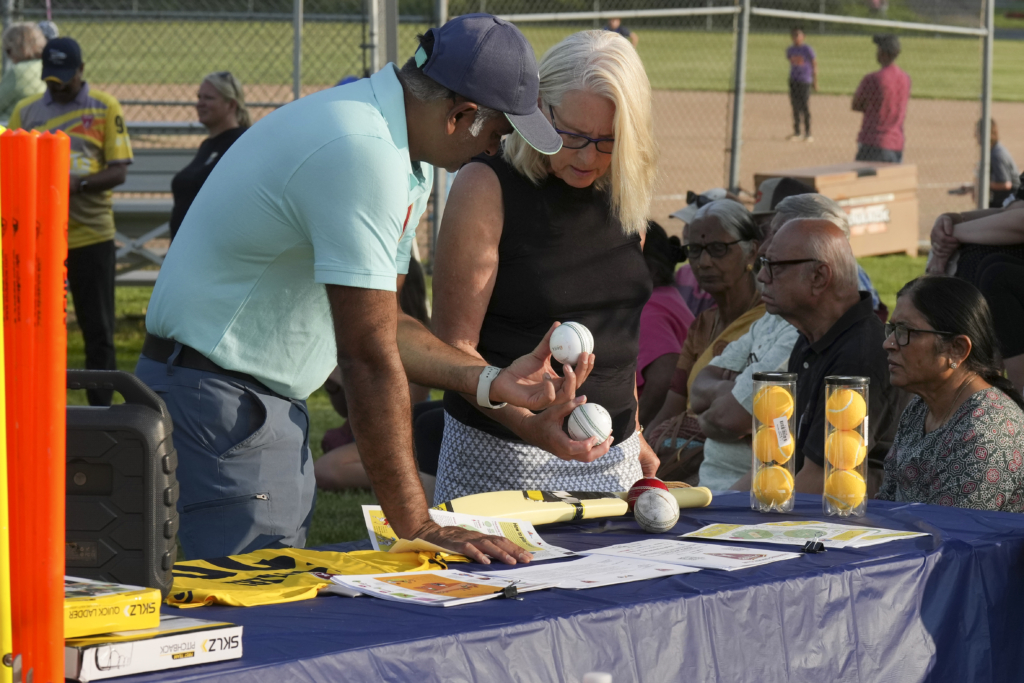 Pocock's cricket club does include some American players. Most have played baseball, which gives them an advantage with superior hand-eye coordination and other similar skill sets.
"To me, cricket is a little bit easier because I have a flat surface hitting a round ball, compared to baseball where you have a round ball and a round bat," says Simon Dorst, a 20-year-old American cricket player, who grew up playing baseball.
Dorst played varsity baseball at Anoka High School and took up cricket after some encouragement from his uncle down under.
"My uncle is Australian," Dorst explained. "So I started by just watching cricket with him during the winters. And then he's like, 'Well, why don't you come to practice?' So I did. And last year, I finally started playing games."
There are cricket pitches in Eden Prairie, Chaska, Minneapolis, Brooklyn Park and Maple Grove. And as the sport gains momentum, its advocates are hoping it will be adopted as a sanctioned activity by high schools in the area.
"We have kids at Eden Prairie High School who are trying to create a club," says Sanjaya Ranasinghe, who runs the City of Eden Prairie youth cricket program and is coach and president of the MVP Cricket Academy.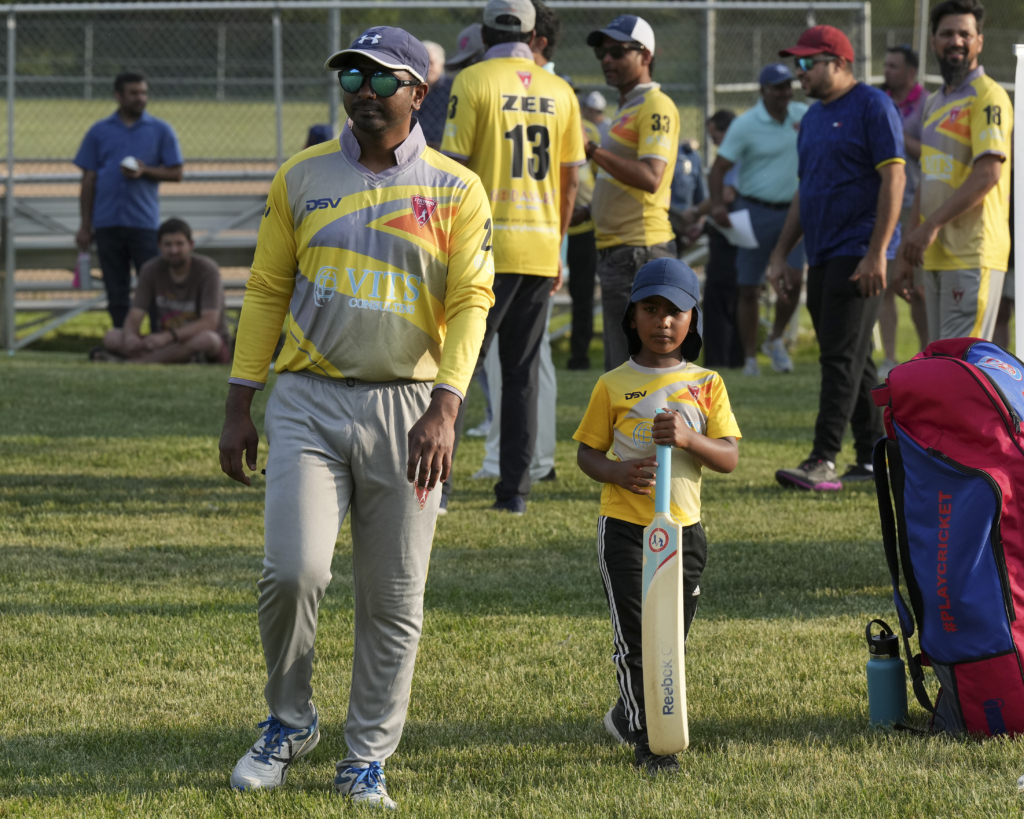 "We were supporting them with equipment and things like that," he said. "I know there are a bunch of kids that are interested in officially forming a club but it's in progress right now."
Adding, "we see more and more that recreational cricket is picking up and there's a great recreational league that has 65 teams."
Pocock points to attrition through graduation as a hurdle for the sport. Before cricket can gain traction within high schools, students need to start playing at a younger age.
"The trouble is the high schoolers that are interested are all seniors," he said. "And I think in order to do this the right way and get the buy-in from the high school, you need juniors or sophomores preferably, who kind of generate that for you."
But if the early summer evening at Nesbitt Park is any indication, the future of the sport in Eden Prairie and elsewhere in the Twin Cities looks promising. Cricket aficionados should not be surprised to see their sport become more visible in parks around the metro.
"The goal is exactly as you see here is to make people aware of the game," Pocock said. "To make people realize that the City of Eden Prairie is buying into this and realizing this is a huge opportunity to repurpose a lot of the sport facilities."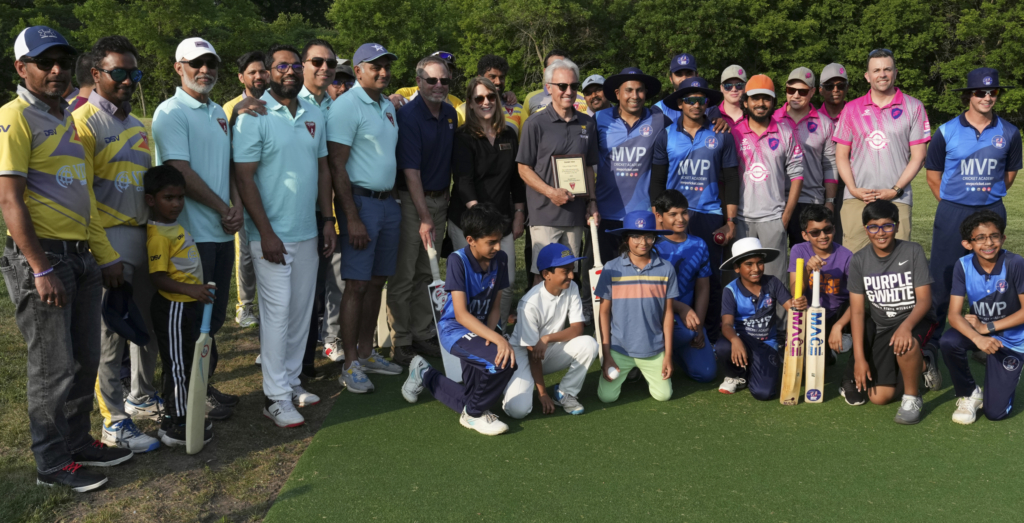 Comments
We offer several ways for our readers to provide feedback. Your comments are welcome on our social media posts (Facebook, X, Instagram, Threads, and LinkedIn). We also encourage Letters to the Editor; submission guidelines can be found on our Contact Us page. If you believe this story has an error or you would like to get in touch with the author, please connect with us.