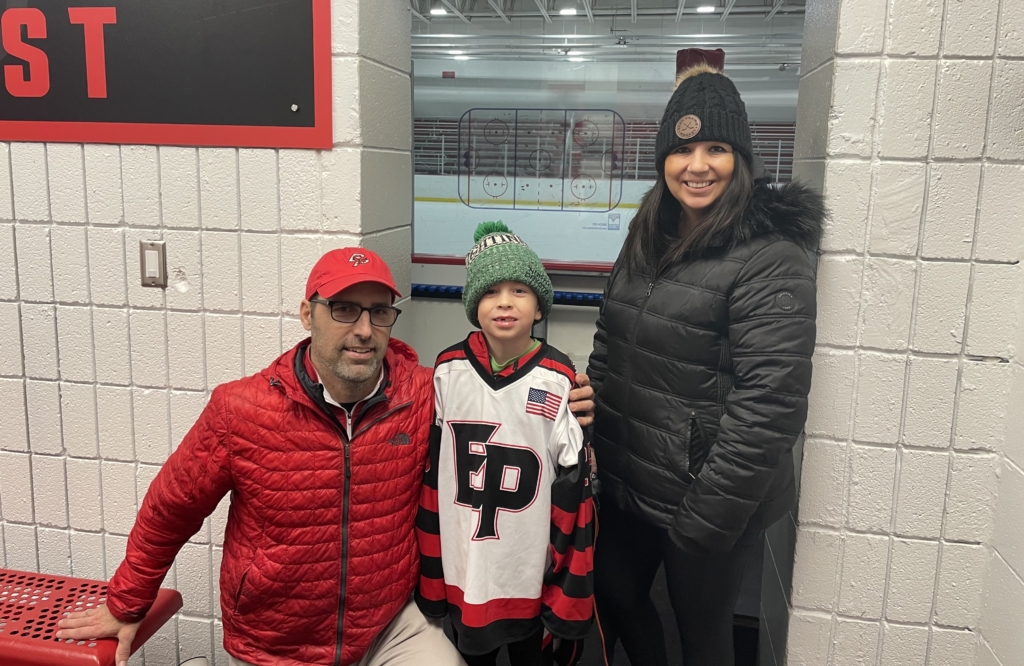 It was "jersey night" at Eden Prairie Community Center, when Jackson Welo, a first grader in teacher Mike Terwilliger's class at Cedar Ridge Elementary, got the thrill of his young hockey career.
Jackson, who plays on the "Mite 2 Red" team in the Eden Prairie Hockey Association, recently joined his teammates, along with a large gathering of youth players, to watch the EPHS boys team clash with Buffalo in a Lake Conference matchup.
It was a busy night at EPCC, with the young Eagles proudly wearing their red and black jerseys to support Eden Prairie in their 3-2 victory over the Bison.
Players from both boys' and girls' youth teams have also had the opportunity to tour the Eagles' newly-refurbished boys' and girls' locker rooms this season. The spaces are the crown jewel at EPCC, thanks to an exhaustive fund-raising effort by the Eden Prairie Hockey Legacy Campaign.
But only one player on "jersey night" had a teacher who also happens to be the varsity boys' coach. That would be Jackson, who was thrilled to have the opportunity to meet Terwilliger's team in the locker room after the game.
"He was absolutely excited," Valerie Ahola, Jackson's mom, said. "He's been playing hockey since Santa brought him a hockey stick when he was 11 months old. He's had it in his hand ever since."
After the game, as promised, Terwilliger brought Jackson into the varsity locker room to meet the players. When he finished the visit, Jackson informed his teacher that his mite team's next game was against Edina – on the same day the Eagles' varsity boys team were scheduled to play the Hornets.
"When you guys beat them, then let me know what the secret is so I know what to do," Terwilliger told his student.
"OK!" Jackson replied.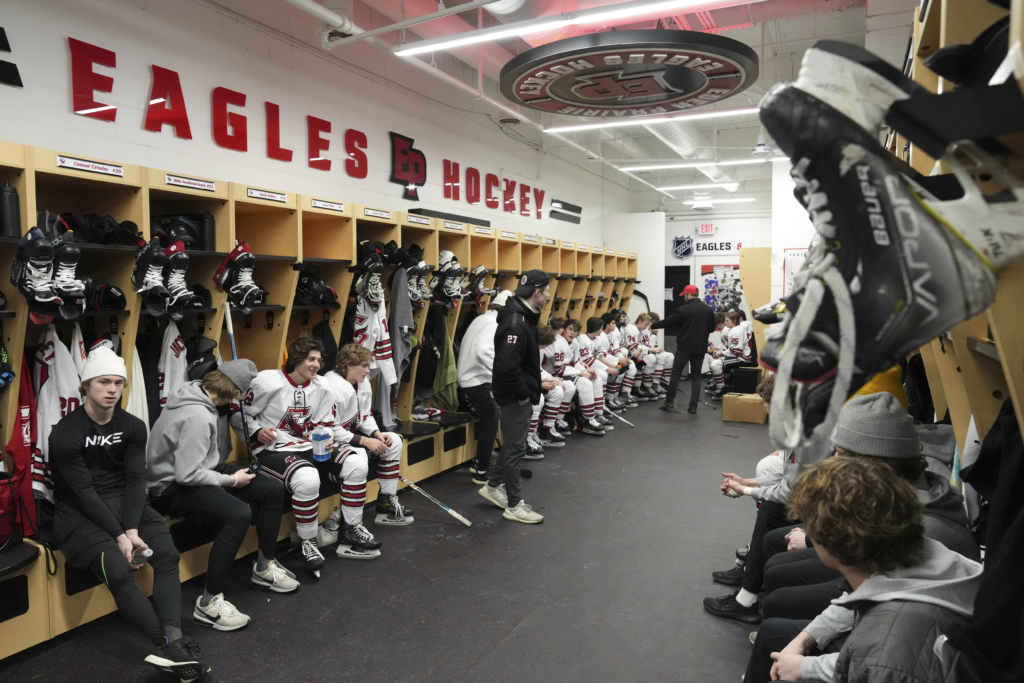 Student and teacher; young player and head coach, have a special bond.
"He's a really easy student," Terwilliger said. "He's super respectful and works hard; nice, kind, all of that stuff."
Terwilliger has taught for 18 years and has coached even longer. In his first season as head coach at Eden Prairie, Terwilliger replaced longtime Eagles head coach Lee Smith, for whom Terwilliger coached as an assistant.
Prior to his current post, Terwilliger was the head coach at Bloomington Jefferson. And after four years with the Jaguars, Terwilliger returned to Eden Prairie to lead the boys' program.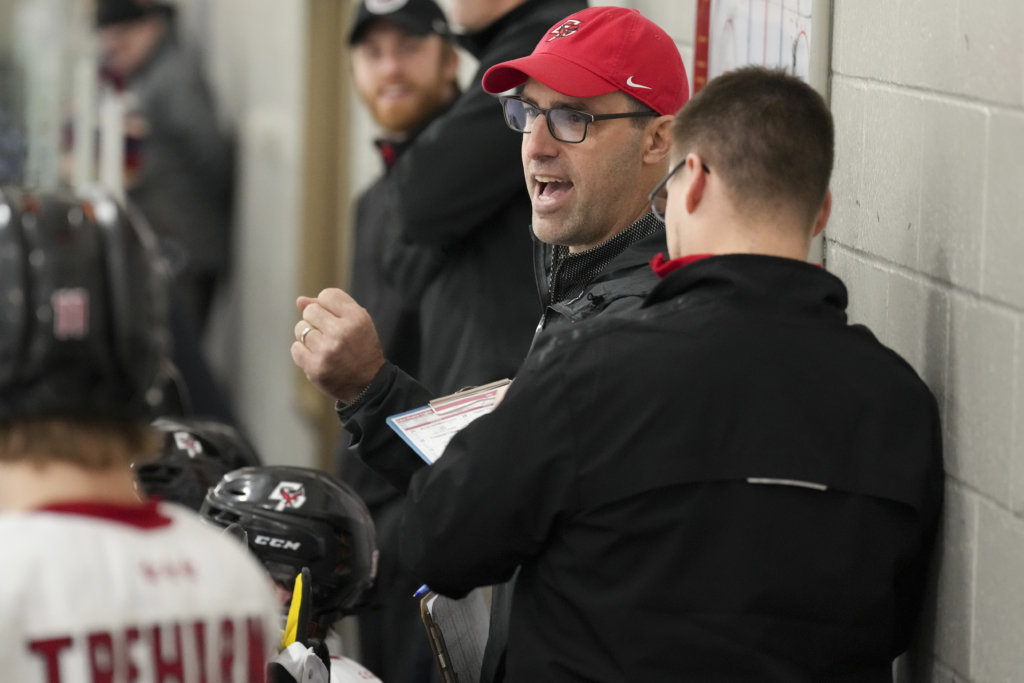 Spending the day with first graders in the classroom, while devoting his evenings to high schoolers on the ice, might make for a jarring transition. But the teacher/coach welcomes the variety during the hockey season. 
"I'm used to it and it's a nice change," he said. "The elementary ages are fun and they're excited about everything. I really enjoy teaching reading and math, so that's fun. And they're pretty much 'pleasers' and they're happy, so it's fun to be around that."
After seven hours with elementary students, the switch to high school hockey players provides an opportunity to make an impact on an older generation.
"It's fun coming here to be with older kids and having adult conversations with them," Terwilliger said. "Especially with kids that want to get better and work hard. So it's fun to kind of be on the other end of things in the same day."
The Eden Prairie boys hockey team currently holds a record of 9-10-1, with five games remaining in the regular season. The Eagles have a young roster and have shown steady improvement over the course of the season.
Terwilliger attributes their success to not only having good players, but good people on the team. And for him, it's the same situation in his first grade classroom.
"It's not that different. It's not as different as you think it might be," he explains. "What I mean is: be a good person, work hard, be nice to your teammates, right?" he said. "That stuff doesn't go out of style. So there's a lot of overlap that way.
"We talk at school about being a team and being good to each other. And it's just like we do here (at the rink) too."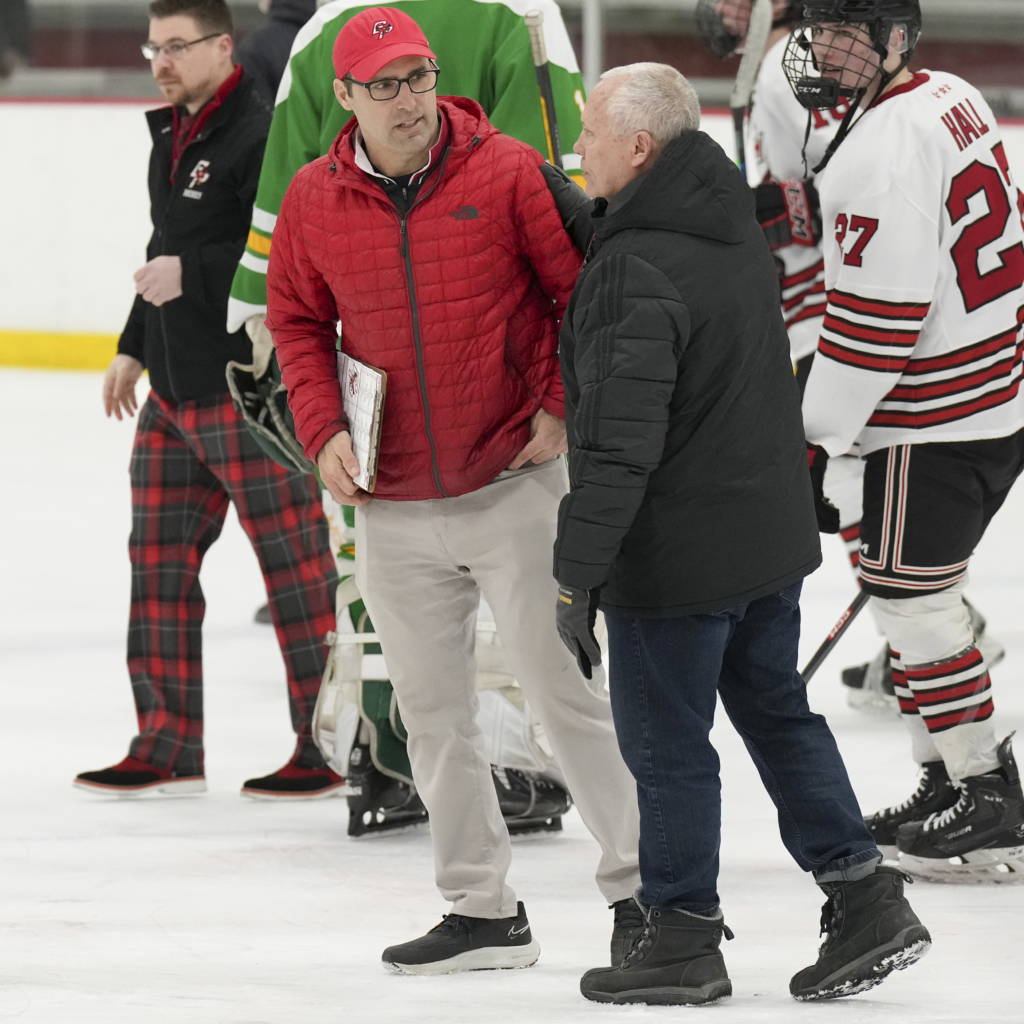 Comments
We offer several ways for our readers to provide feedback. Your comments are welcome on our social media posts (Facebook, X, Instagram, Threads, and LinkedIn). We also encourage Letters to the Editor; submission guidelines can be found on our Contact Us page. If you believe this story has an error or you would like to get in touch with the author, please connect with us.