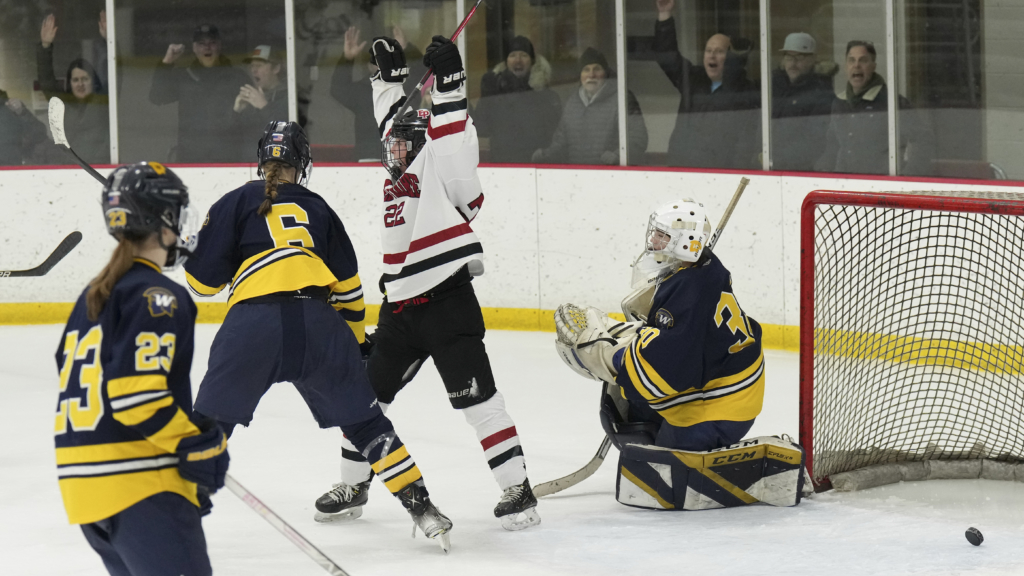 Wayzata led the Eden Prairie girls hockey team 2-1 with 1:18 remaining in the third period on Saturday when head coach Steve Persian called a time-out.
"We pulled our goalie and Steve put out six of us," senior captain Paige Holt said. "The one thing that I remember him saying before going out there is 'just have your stick on the ice if you don't have the puck.'"
It's a good thing Holt took Persian's message to heart.
As action resumed, senior captain Annabel Mehta's shot from the hash marks had made its way to Holt, whose stick – planted firmly on the ice – was employed to direct the shot into the net. Holt's goal tied the score at two with 37.5 seconds remaining in regulation.
"I was just crashing the net when Annabel took a shot from the hash marks, and I just felt it go off my stick and in." Holt recalled.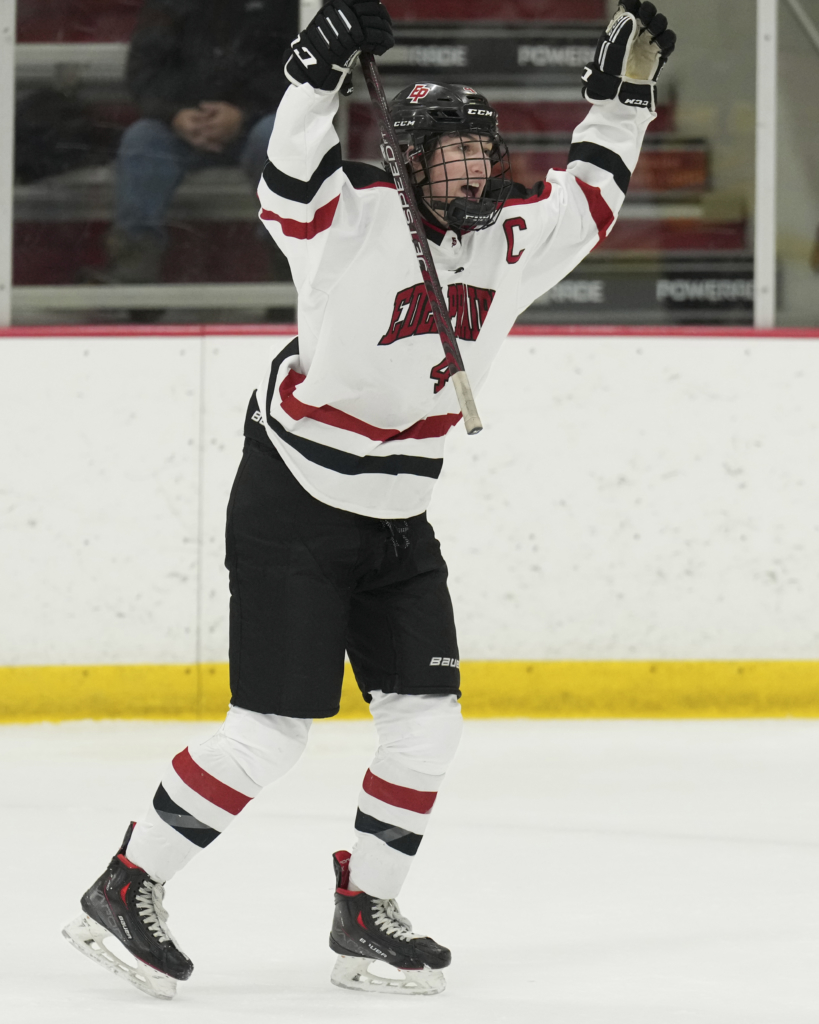 Freshman goalie Rylee Lorton returned to the net for the final 37.5 seconds. And while many in the arena expected an eight-minute overtime to be forthcoming, sophomore forward Addy Mitchell had other plans.
"You always want to go into it still thinking there's a chance to win," Mitchell said. "You're thinking let's score. You've got the opportunity, might as well capitalize."
The following shift, Mitchell brought the puck up ice and buried a shot from the right circle with just 3.4 seconds remaining in regulation. The ensuing faceoff was a mere formality, and the Eagles skated away with a 3-2 victory.
"It was a really good finish and really a great minute of good play," Persian said. "It all got started by Annabel when she put the puck on net and Holt was in front to get a nice tip."
Moments later, the head coach almost missed the game-winner by Mitchell.
"The truth is I was looking down and I finally looked up and I saw Mitchell go up a corner on the blocker side and it was a great shot."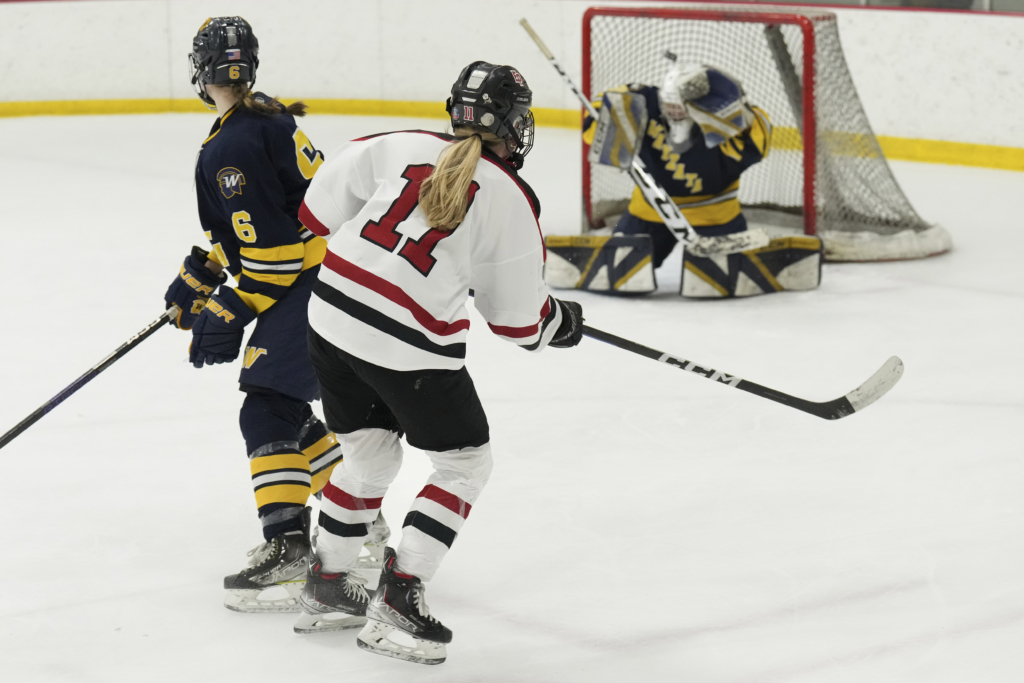 Eden Prairie had dropped a 2-1 decision to Wayzata on Jan. 3, but outscored them 1-0 in the final period in a strong finish. Since that game, the Eagles have steadily improved their game and were eager to put that progress to the test on Saturday.
"From the beginning of January till now, as a team, we've continued to be very efficient in the defensive zone," Persian said. "We continue to flow the offense down low. We use the points when it's appropriate and the points do a really good job of getting the puck past the person coming out to block the shot and it's continued to improve over the course of the season."
The Eagles also made it a priority to jump out to a fast start. And they did just that in the first period against the Trojans when freshman defender Genevieve Streed picked up her first varsity goal to put Eden Prairie on the board first.
"Well, it wasn't even like the best goal ever," a smiling Streed said. "Their goalie was kind of running all over the place. And I got it at the point and walked and shot it and it just went in."
Streed's milestone goal, on the power play at 9:06 of the first period, arrived with plenty of supporters on hand to witness.
"Both my grandparents were here and my parents and they all got to see my first varsity goal," Streed said. "So that was really cool."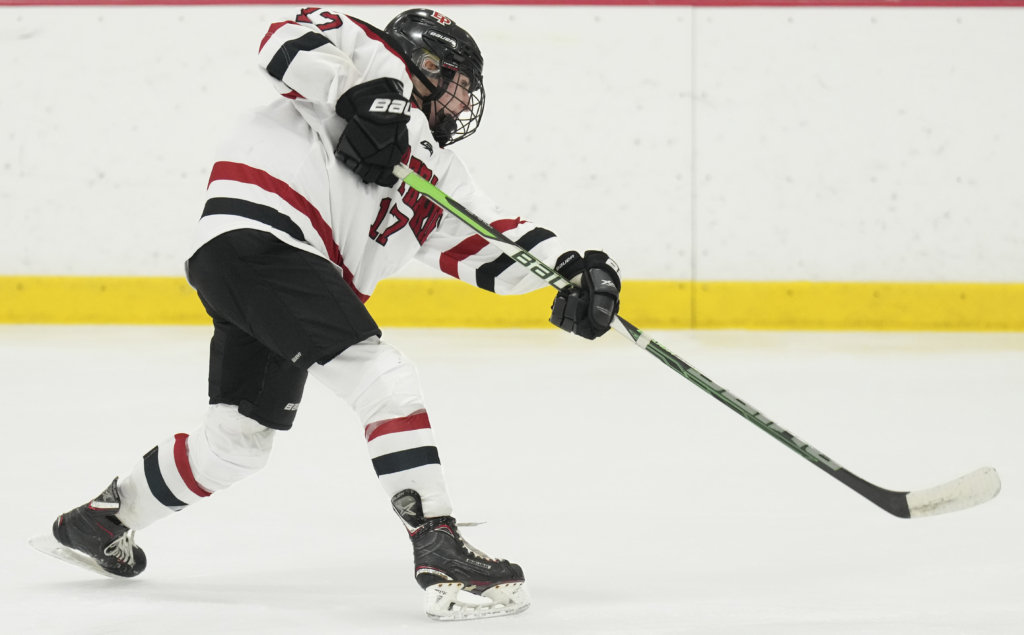 In the second period, Wayzata scored on a power play goal of their own and again in the third on an even-strength goal to take a 2-1 lead.
The penalty leading to the first Wayzata goal was the last infraction of the game for the Eagles, who had only two penalties the entire game. Staying out of the box has been a difference-maker for Persian's team, which has given up only three five-on-five goals in their last five games.
"It's kind of a lesson to say if we stay out of the penalty box, we're highly competitive," Persian said. "We've got to work on our penalty kill, but if we can be disciplined like that, it really works in favor of our team to play five-on-five."
And while the Eagles were six-on-five for Holt's game-tying goal, the last-minute heroics made for a memorable finish.
"I would say it's for sure like a top five for sure," Holt said, ranking the victory as one of the most dramatic over her career.
The same goes for the game-winner.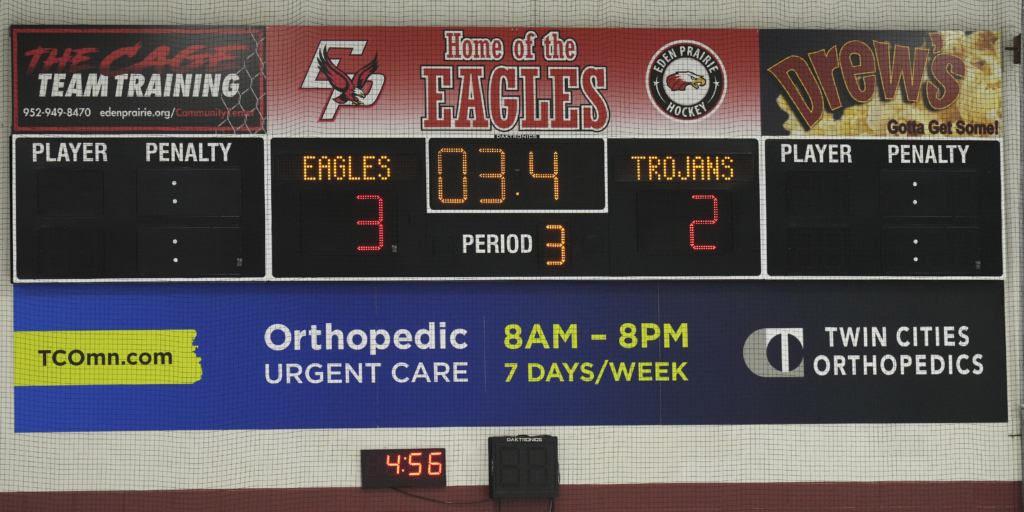 "Yeah, it's definitely up there," Mitchell said. "Super exciting moment. I'm really glad I got to experience that with my team."
The come-from-behind victory not only demonstrated poise under pressure, it put the finishing touches on a complete game by Eden Prairie in one of the season's best performances.
"It's great. It's a testament to them," Persian said. "They didn't stop working hard. The truth is that was probably our best three solid periods of hockey in the last four or five games."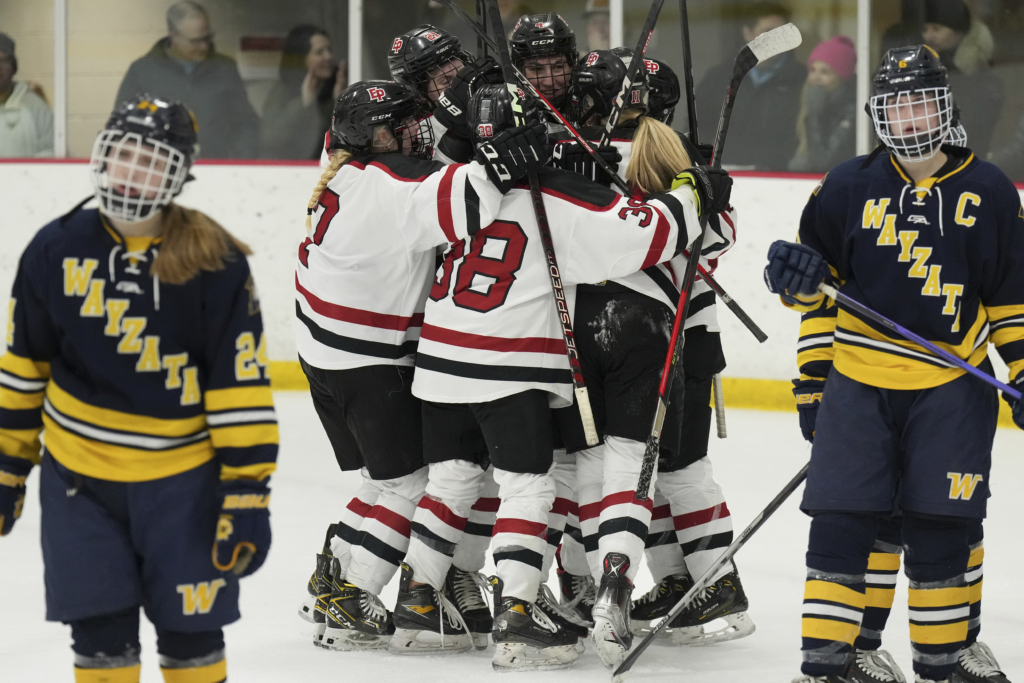 Hornets in the Eagles' nest
The Eagles move on to face one of the state's best teams, Edina, Tuesday on their home ice at Eden Prairie Community Center.
"Whenever we play like a team like Edina, we always seem to come out strong," Holt said.
The Eagles dropped a 3-0 decision to Edina on Jan. 10. The game was played on the Hornets' home rink at Braemar, but the Eagles look forward to a matchup in their own backyard.
"I like Braemar's ice, but obviously having a home game is always fun," Streed said. "All my family can be here and everybody's excited and we have our own locker room and the atmosphere is always really good."
The Hornets will enter Tuesday's contest ranked fourth in the state with a 15-4-1 record. Puck drop is set for 7 p.m.
"It should be a good, tough game," Mitchell said. "Everyone's super excited."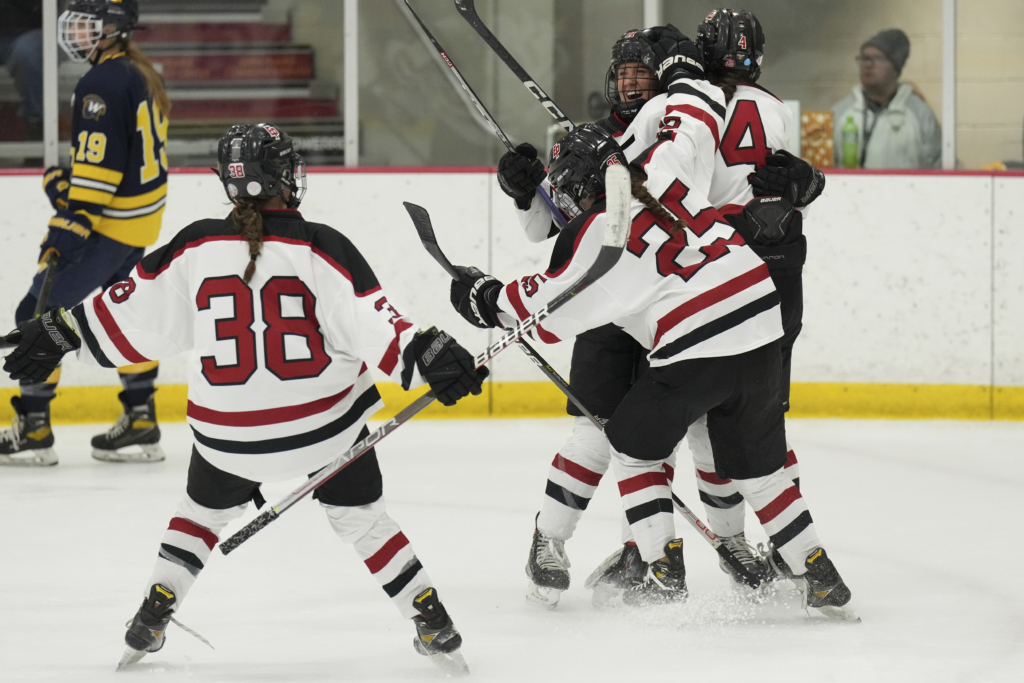 Comments
We offer several ways for our readers to provide feedback. Your comments are welcome on our social media posts (Facebook, X, Instagram, Threads, and LinkedIn). We also encourage Letters to the Editor; submission guidelines can be found on our Contact Us page. If you believe this story has an error or you would like to get in touch with the author, please connect with us.