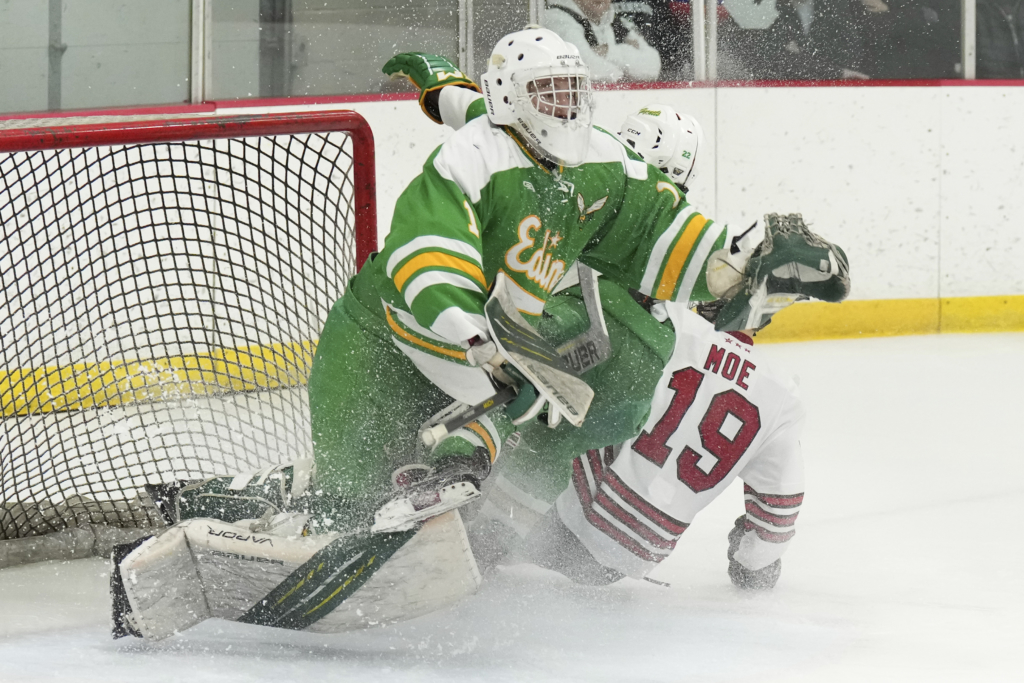 Mason Moe had a bandage over the bridge of his nose.
The lone freshman on the Eden Prairie boys hockey team had collided with an opponent in green as the second period ended Saturday night on the Eagles' home ice at Eden Prairie Community Center.
"I just ran into him and my cage struck me in the forehead," Moe recalled of his collision with the Edina player.
There was also a broken stick in the incident, one of seven destroyed in the game.
"In a physical game like this, people are gonna be running into each other," Eagles senior captain Ryan Koering said. "People are going to be slashing so that's going to happen. A little bit of an expensive game, but it's fine."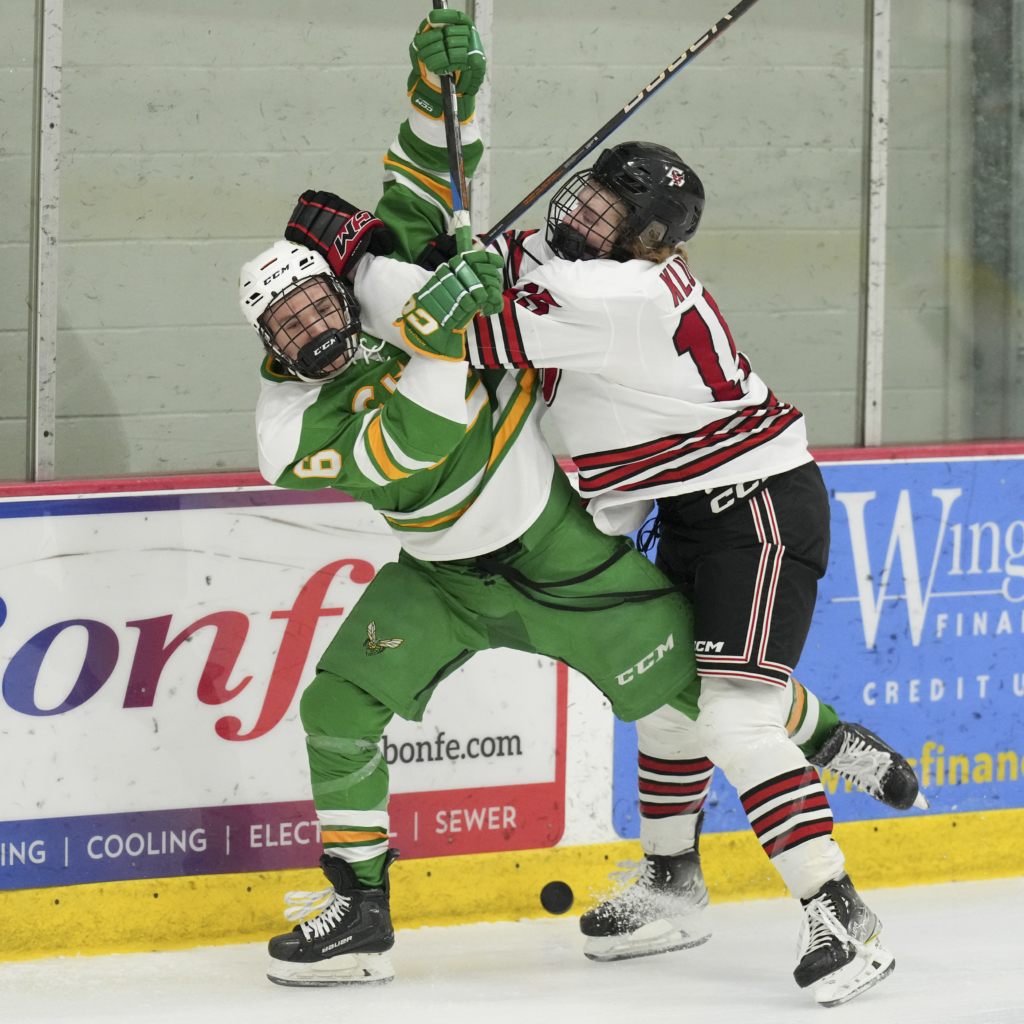 One of Koering's sticks was a victim in the rough-and-tumble battle with the fifth-ranked Hornets. But he and his teammates went home Saturday evening with more concern over the final score – a 4-0 Edina victory – than the many pieces of scattered carbon fiber that littered the ice.
"We've just got to look at this game, figure out what we can learn from it and then come back on Monday with a good day of practice before Tuesday's game," he said.
The Eagles will travel to Stillwater on Tuesday, looking to rid themselves of that empty feeling coming from a second loss to Edina this season. The Eagles also dropped a 5-1 decision to the Hornets on Dec. 17 at the Edina Holiday Classic.
Hopes were high heading into Saturday's game after a sound performance in a 3-2 win over Buffalo on Tuesday. Eagles head coach Mike Terwilliger had prioritized slowing down the Hornets' rush and felt his team did that for much of the game.
"We thought in some ways, we played them better than the last time," Terwilliger said. "But we're just kind of getting tired of losing games to teams we feel like we can beat. We've got to figure out a way to get goals and it starts in practice. We've got to figure it out more in practice and then it will transfer into games."
The physical battle was played evenly through a penalty-laden first period. Edina went to the box with four minor penalties, while Eden Prairie had three. Of the seven total penalties, four were for roughing, two were for unsportsmanlike conduct, and one was for high-sticking.
When the eventful first period came to a close, Edina held a 1-0 lead.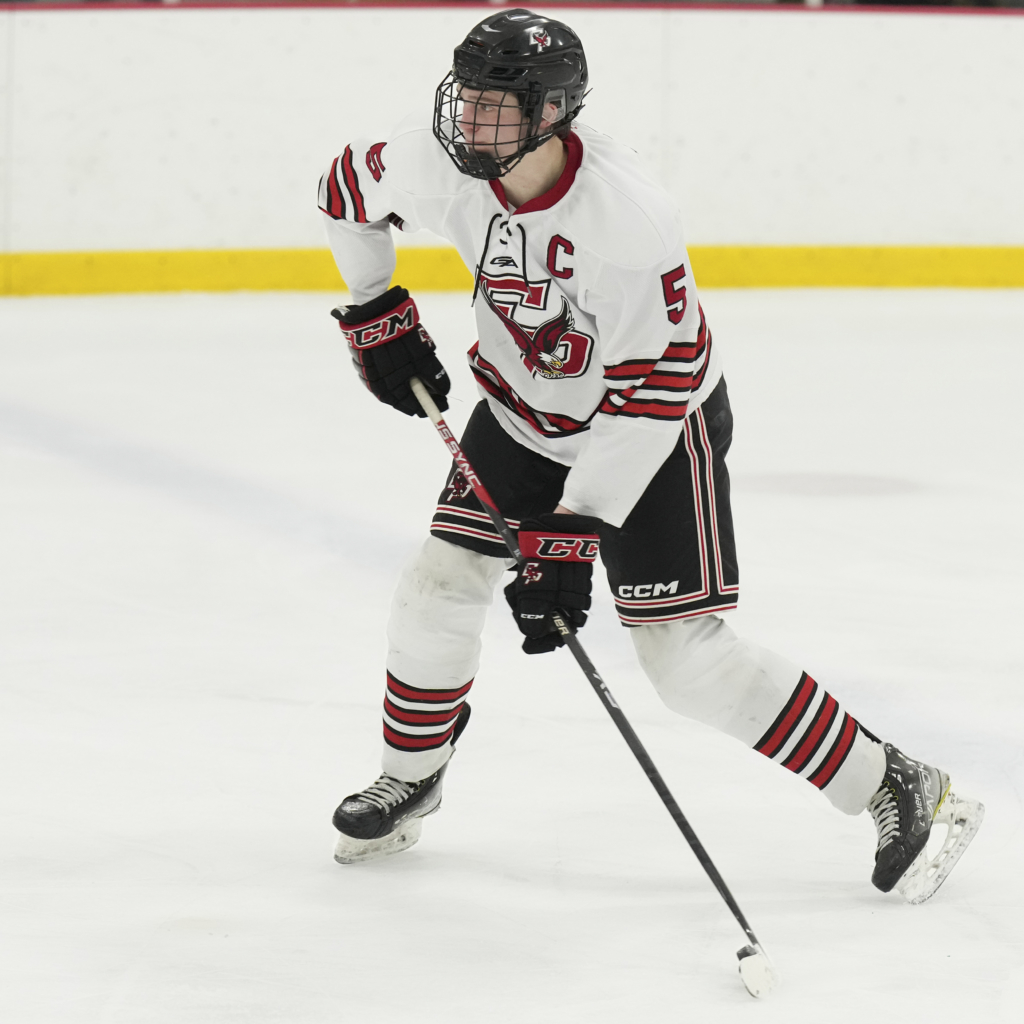 "At the end of the first period, we probably could have been up a goal or it could have been tied," Terwilliger said.
The Eagles tipped the penalty scales in their direction during a turbulent second period. Eden Prairie was called for four penalties to Edina's three. But Edina had been given advantages that the Eagles couldn't afford, and the Hornets made them pay.
Edina scored two power-play goals in the second period taking a 3-0 advantage at the break.
"We took some unnecessary penalties in the second and it cost us," Terwilliger said. "So, that was frustrating. If we don't do those things, it's probably a different game. But give them credit. They're a good team and they always come to work."
The game settled down in the third period, with each team taking only one penalty a piece. All totaled, there were 32 minutes of penalties, distributed evenly, with each team tallying 16 minutes in the box. The difference came on the power play, during which Edina capitalized.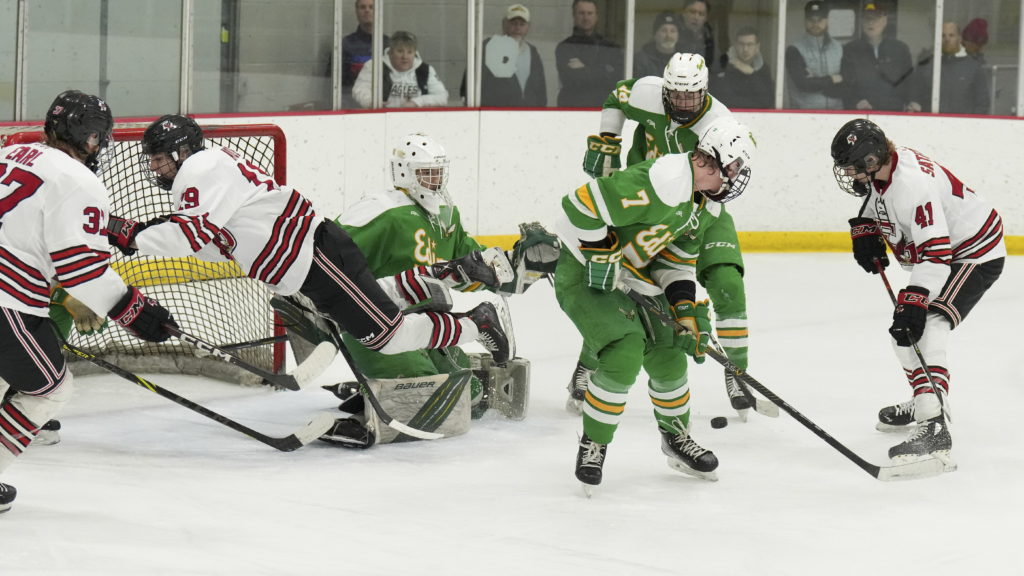 "I don't even know how many kills we had tonight, like four or five, maybe six." Koering said. "But with all those being stupid penalties, if we can't win the special teams battle, it's gonna be hard to win a game. So, we've got to clean that up."
The Eagles pulled goalie Isaiah Paulnock, who had 30 saves on the night. Edina picked up one more goal in the empty net, heading home with the 4-0 win.
The loss stings for the young lineup, but particularly for Koering, who likely played in his last career game against Edina. But as the team's only senior and a captain, he turns his focus to helping his teammates get back on track.
"I'm trying to take the bigger leadership role," he said. "I'm trying to lead these guys to try to figure something out here and get some W's piled up."
At the younger end of the roster, Moe feels his teammates are ready to move on to the next challenge.
"They're good," he said. "We're a little rocked up, but we'll be ready to go."
The Eagles next game with Stillwater is set for 7 p.m. on Tuesday at the St. Croix Valley Rec Center. That will be followed up with a meeting with tenth-ranked Benilde-St. Margaret next Saturday at the St. Louis Park Recreation Center.
"We're looking to rebound," said Koering. "Get back on track and get away. All the guys are itching to get to Tuesday. So we'll reflect on this one and then get ready to go."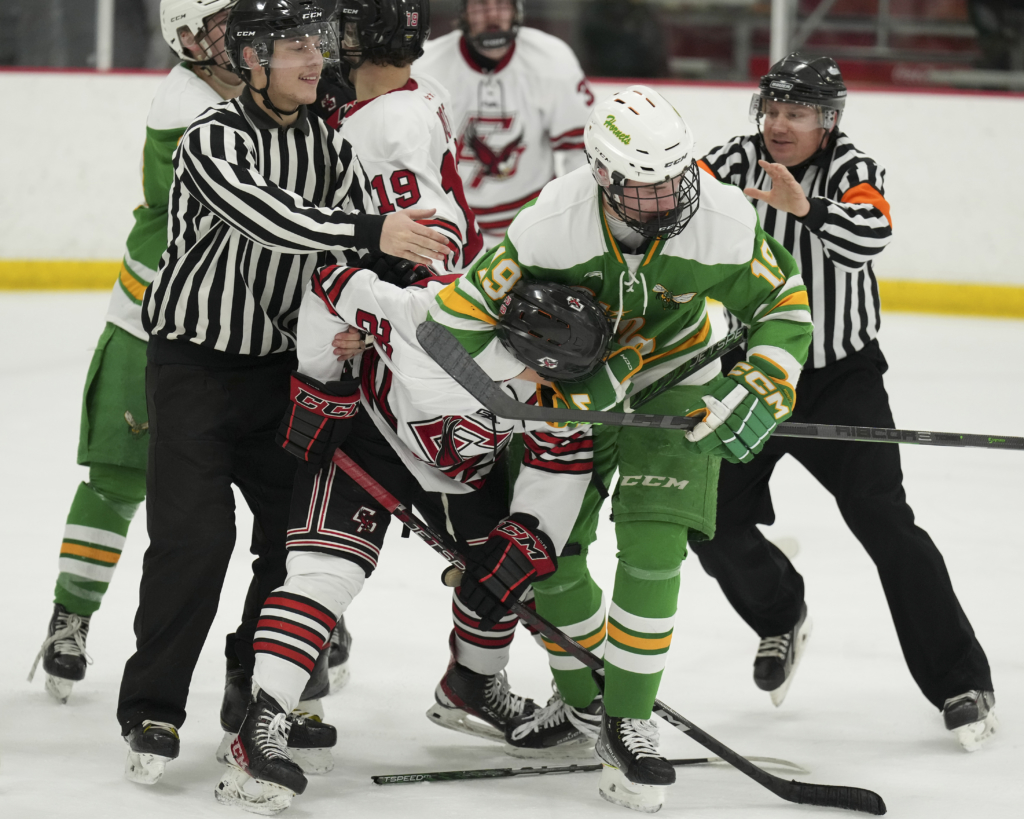 Comments
We offer several ways for our readers to provide feedback. Your comments are welcome on our social media posts (Facebook, X, Instagram, Threads, and LinkedIn). We also encourage Letters to the Editor; submission guidelines can be found on our Contact Us page. If you believe this story has an error or you would like to get in touch with the author, please connect with us.