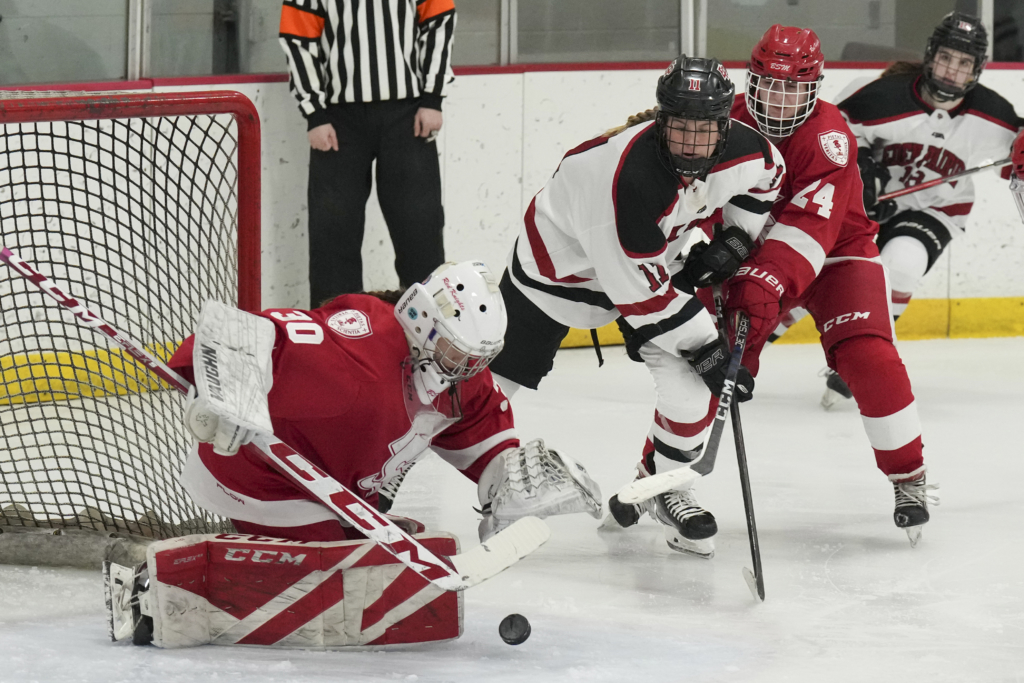 Coming off a strong showing against the fourth-ranked Edina Hornets Wednesday, hopes were high the Eden Prairie Eagles would elevate their level of play against No. 10 Benilde-St. Margaret's on Thursday – their second game in as many days.
"The truth is, throughout a 24- or 25-game season, teams are going to have a game that isn't their best performance," Eagles head coach Steve Persian said. "And I think that's what we had today.
"And it's on the heels of what I would describe as a really, really good performance last night."
Persian is always able to find the positive, even in defeat. The coach is known for pulling diamonds out of the roughest of situations. But after a 4-0 loss to the Red Knights, Persian struggled to offer his typical optimism.
"That was one of our weaker performances of the year," he said. "I just don't think we skated hard and ended up chasing them around, reaching in and taking penalties."
The day before, Persian had spoken highly of the Eagles' defensive performance against Edina. Despite the 3-0 loss, the coach was encouraged by the Eagles' success in keeping the Hornets out of scoring lanes.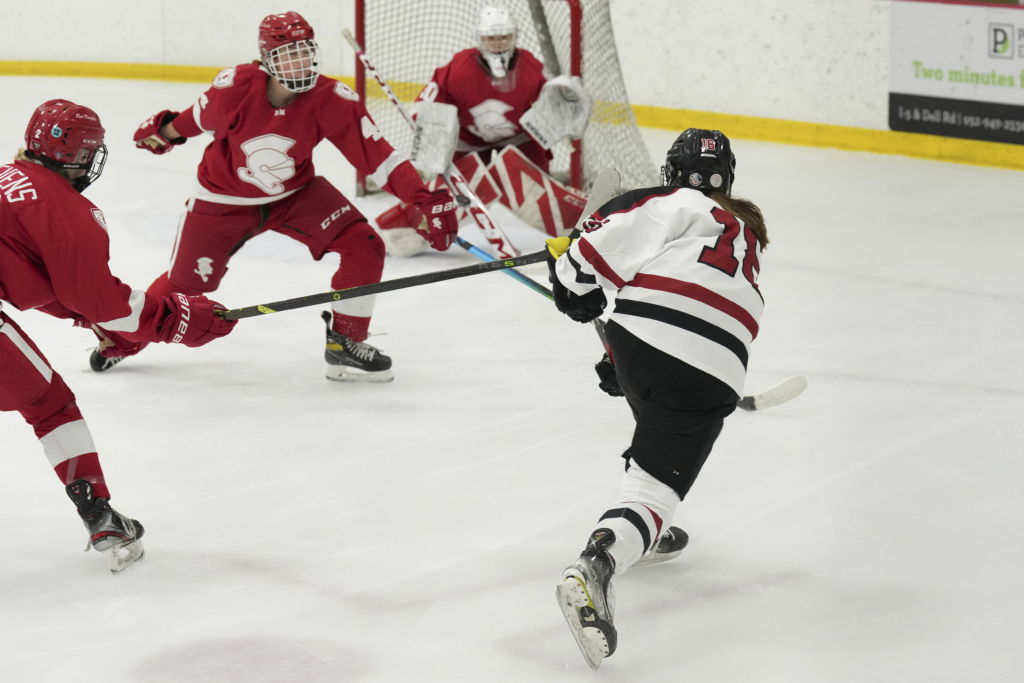 After the Edina game, he also expressed his hope for more shot blocking from his players. And they did just that when facing the Red Knights.
"Kids that are blocking shots, the one that is really standing out is number 21," Persian said, referring to sophomore defender Natalie McNeil.
"She blocks almost everything that comes at her. And in the second period, she has a shot that's up by her shoulder and she works to catch it.
"So for me, when a player sacrifices and blocks shots, it's a testament to their commitment to the team. That to me, is a kid going all out to do everything they can knowing full well that it's probably gonna hurt. And she continuously does that."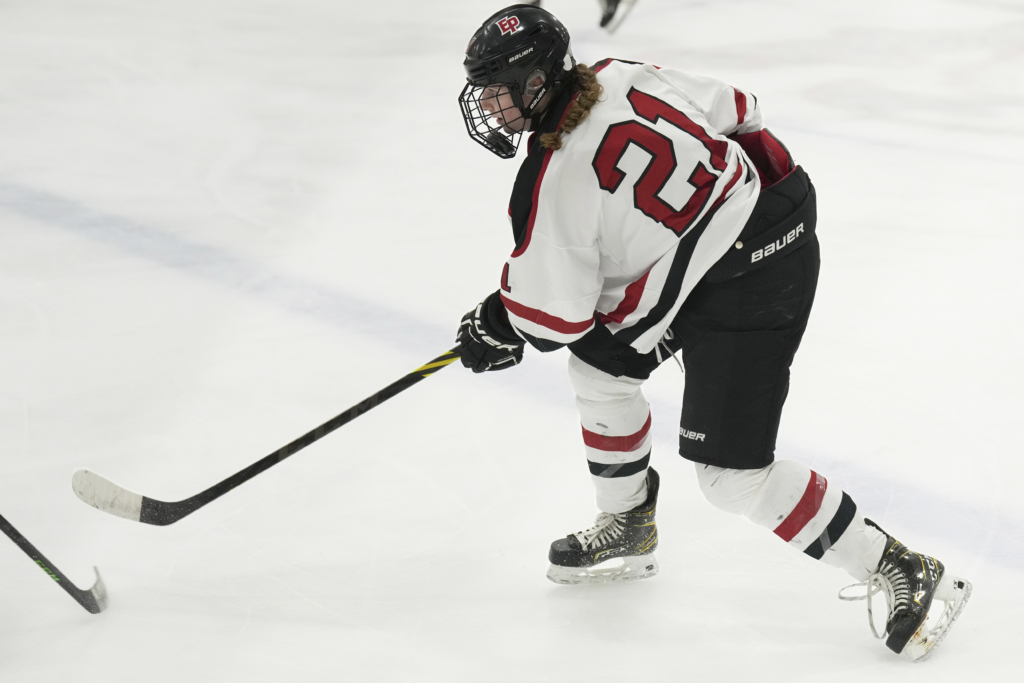 Persian is also pleased to have senior captain Jordan Hirsch back in the lineup after being out with an injury. Hirsch's presence is all the more crucial after fellow captain Paige Holt left Thursday's game with a re-injured ankle.
For Hirsch, returning to action is just what the doctor ordered.
"I love these girls," she said. "I love my team and it feels so good to be playing again."
As captain, Hirsch understands the importance of keeping her teammates positive as they navigate the rough patches the long season can bring.
"We didn't have our best game today, especially after coming off a strong performance against Edina," she said. "But we have a close team and we'll stick together to get through this. We'll bounce back."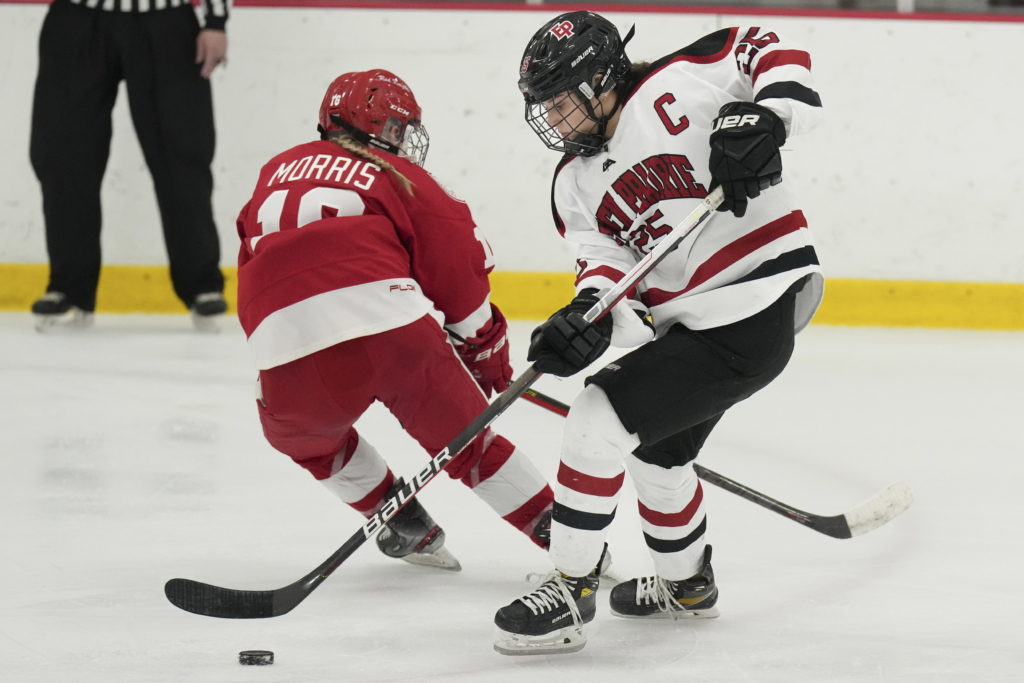 Senior Annabel Mehta, another Eagles captain, makes a point to remind her teammates of the important things they're doing to improve each game.
"I'll tell them 'it may not be our best game, but come back hard tomorrow and work hard, no pouting,'" she said. "I try to focus on the positives of the game and say 'yeah, we might not have won, but we did a really good job of boxing up in our zone or keeping our defensive structure.'"
Next up: road trip
The Eagles next game is Saturday, on the road against Buffalo. Without Holt in the lineup, Persian is anticipating he'll reset the lines before the Eagles face the Bison.
"It's an opportunity for us to put this one behind us and refocus," Persian said. "And it sounds like that ankle injury to Holt might take a little time to heal so we'll regroup and we'll be competitive on Saturday."
The Eagles' most recent road trip last Friday, resulted in a come-from-behind, 4-3 win over Dodge County.
The Eden Prairie captains are hoping for a similar journey on Saturday, with a little fun along the way.
"On bus trips, the first 10-ish minutes, everyone is really excited, really hyper," says Mehta.
As seasoned travelers, these seniors know when it's time to get serious.
"Bus trips are great," Hirsch said. "They're so fun, we all get really loud and laugh and have a good time, but there does come a point where we quiet down, lock in and get focused on the game."
The opening faceoff between the Eagles and the Bison is set for 3 p.m. at Buffalo Civic Center.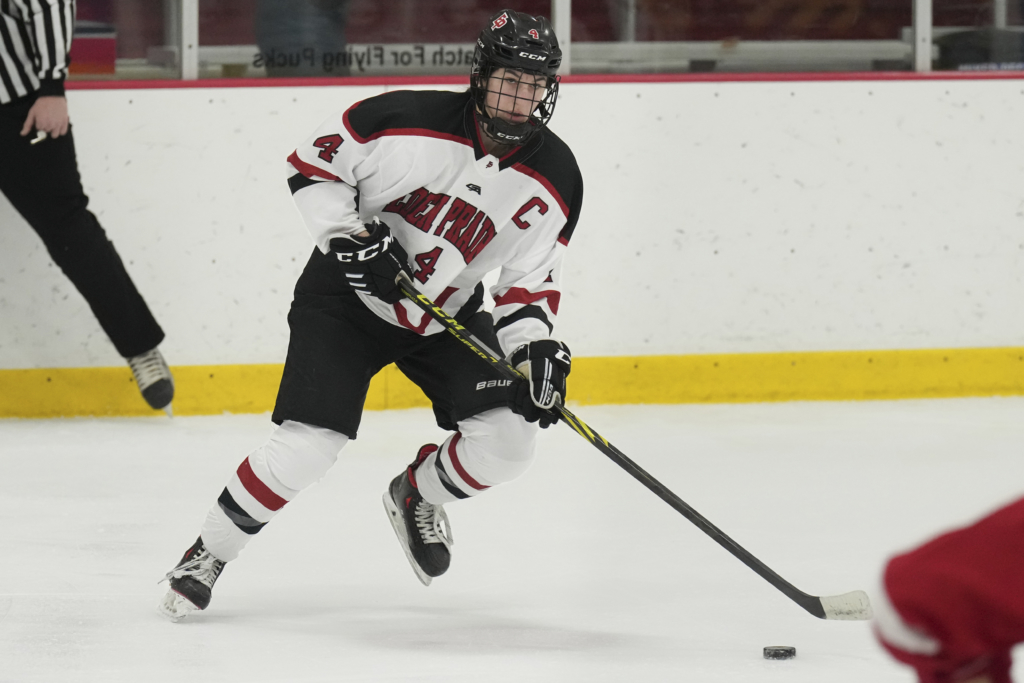 Comments
We offer several ways for our readers to provide feedback. Your comments are welcome on our social media posts (Facebook, X, Instagram, Threads, and LinkedIn). We also encourage Letters to the Editor; submission guidelines can be found on our Contact Us page. If you believe this story has an error or you would like to get in touch with the author, please connect with us.