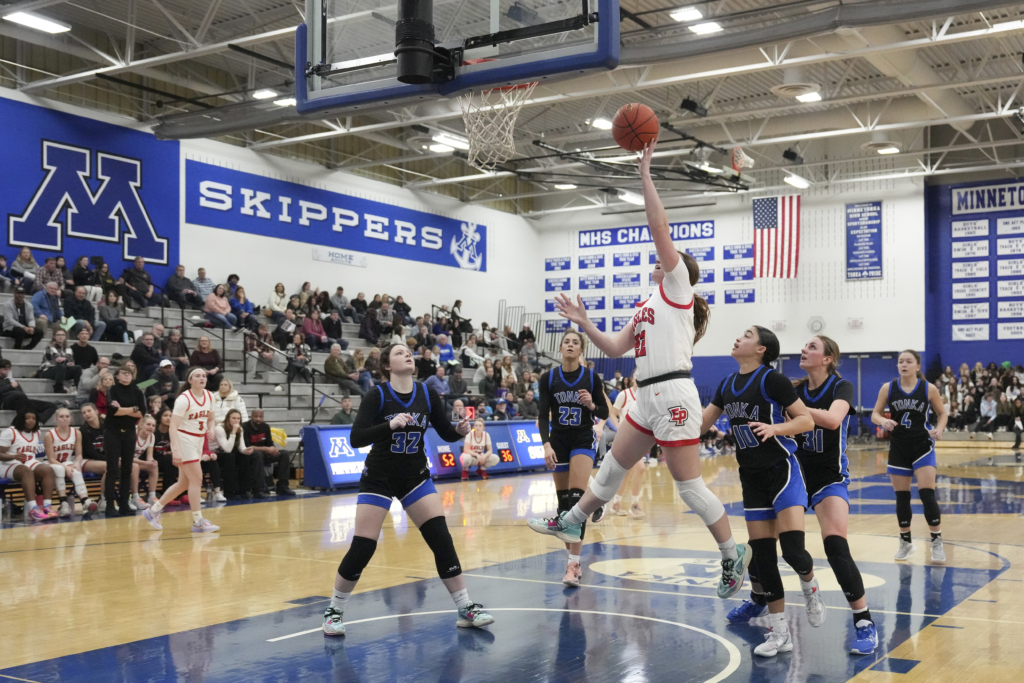 In the minutes before Eden Prairie's clash with Minnetonka on Friday night, Eagles head coach Ellen Wiese was eager to see how her team would bounce back from their most recent game.
The Eagles, ranked sixth in Class 4A and seventh in the Metro Top 10, lost a 72-63 decision to third-ranked Chaska at the Park Center Girls Basketball Showcase tournament on Dec. 29.
The game had implications toward section pairings and was a formidable test for Eden Prairie.
"We'll see if we're going to feel sorry for ourselves or if we're going to go out and play the way we're capable of playing," Wiese said.
From the opening tip at the nearly full gymnasium at Minnetonka High School, it was clear the Eagles were not about to wallow in self-pity.
In a competitive back-and-forth first half, the Eagles and Skippers exchanged blows, swapping the lead nine times.
The game began to turn when Eden Prairie's shots stopped falling.
"I've always said that if kids are taking good shots, I'll never be mad at them for missing," Wiese said after the game. "They took good shots, but man we've got to find a way to put the ball in the hoop."
Eden Prairie shot 29 percent from the field – well below their average of 40 percent – in a game that would result in their third loss of the season.
"(Shooting) has not usually been a problem of ours. So it's a little weird, but we'll have to rebound quick," Wiese said.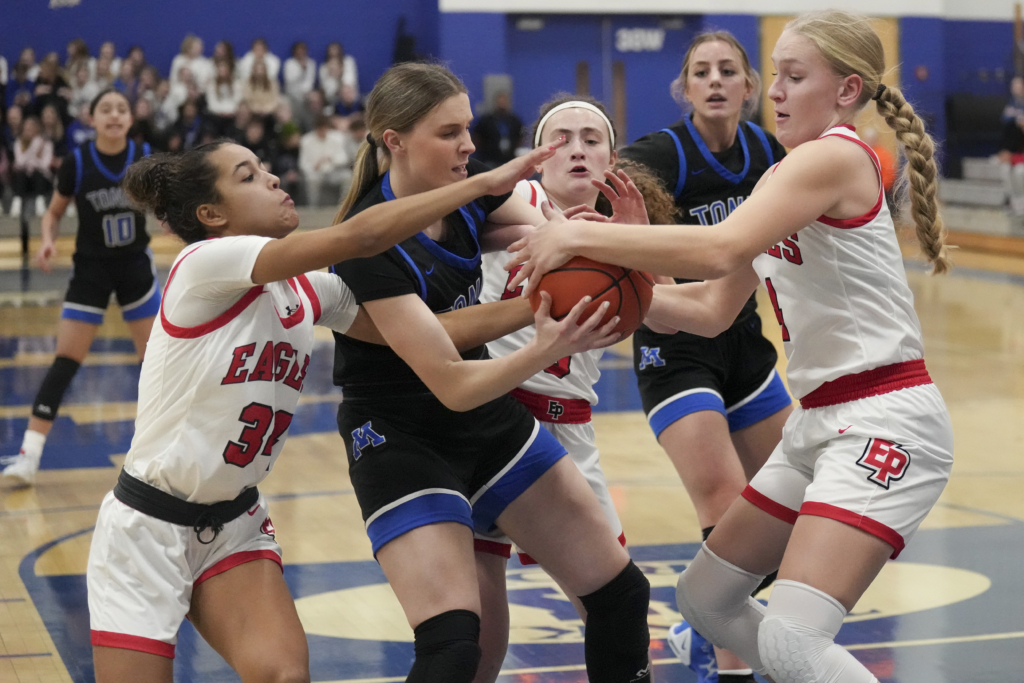 Missing the mark took its toll against a sound Minnetonka team. The Skippers entered the game ranked eighth in Class 4A and ninth in the Metro Top 10.
After the multiple lead changes, the Skippers took control late in the first half, going up 18-17 on their way to a 26-21 lead at the intermission.
Minnetonka was ignited by sophomore sensation Aaliyah Crump, who led all scorers with 15 first-half points and finished with 30 points for the game.
Eagles senior captain Kylie Bamlett, going against the younger Crump for the first time Friday night, was impressed by Tonka's high scorer.
"I haven't played against her in AAU but I know that the people that do play against her say she's a tough competitor," Bamlett said. "She certainly showed that out in the court tonight."
Minnetonka built on their lead in the second half, moving the ball efficiently in a fast, up-tempo style. The Skippers reached the high mark with seven minutes remaining when Crump hit from three to give Minnetonka a 52-33 lead.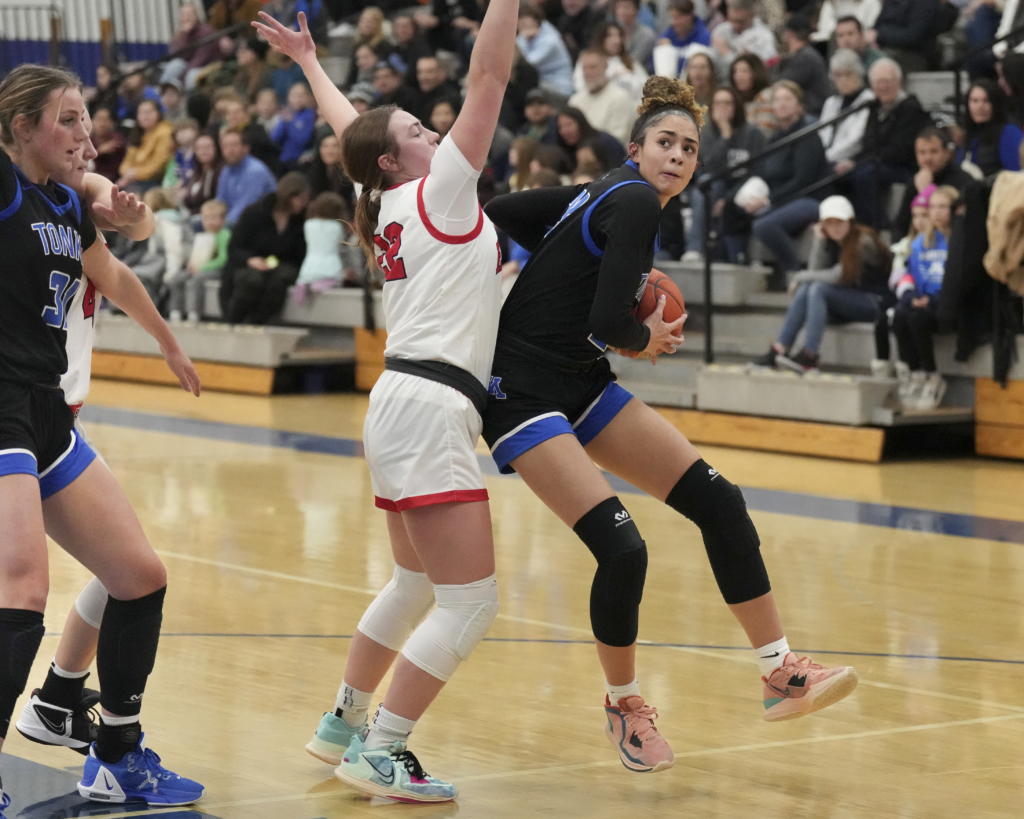 "(Crump) is an excellent player. We didn't we didn't play particularly well against her," Wiese said, before pointing back to the Eagles' dismal shooting performance.
"We would have been in the game if we would have even shot 40 percent," she said.
A 40 percent performance would have made a sizable difference late in the game, when Eden Prairie slowly crept back, cutting away at Tonka's lead.
Senior point guard and captain Molly Lenz led the Eagles with 14 points; sophomore Tori Schlagel had nine, and senior Ashley Fritz scored eight as Eden Prairie drew within nine with 3:06 remaining.
But the Skippers made four trips to the free-throw line in the final three minutes, going eight-for-eight off Eden Prairie fouls to seal a 59-46 victory.
"I think we learned a lot from this game," Bamlett said, looking to take a positive away from the night. "And I think we're gonna take a lot of what we learned from this game into when we have to play them again."
While the Eagles (8-3) will face Minnetonka (8-2) once more in the regular season – on their home court Feb. 3 – Bamlett is looking ahead to the section tournament, where the two Lake Conference powers could meet for a third time.
"I would rather pull out a win (in sections) with what we've learned in this game," Bamlett said. "And that's just part of the process."
Leaving the gym after the contest, Bamlett walked gingerly on her right ankle, having rolled it in the second half.
She was asked if she'd be back soon.
"Yeah, for sure," she smiled. "I'll be back on Monday."
Good timing. The Eagles next game, a matchup with Roosevelt, is Monday night in South Minneapolis.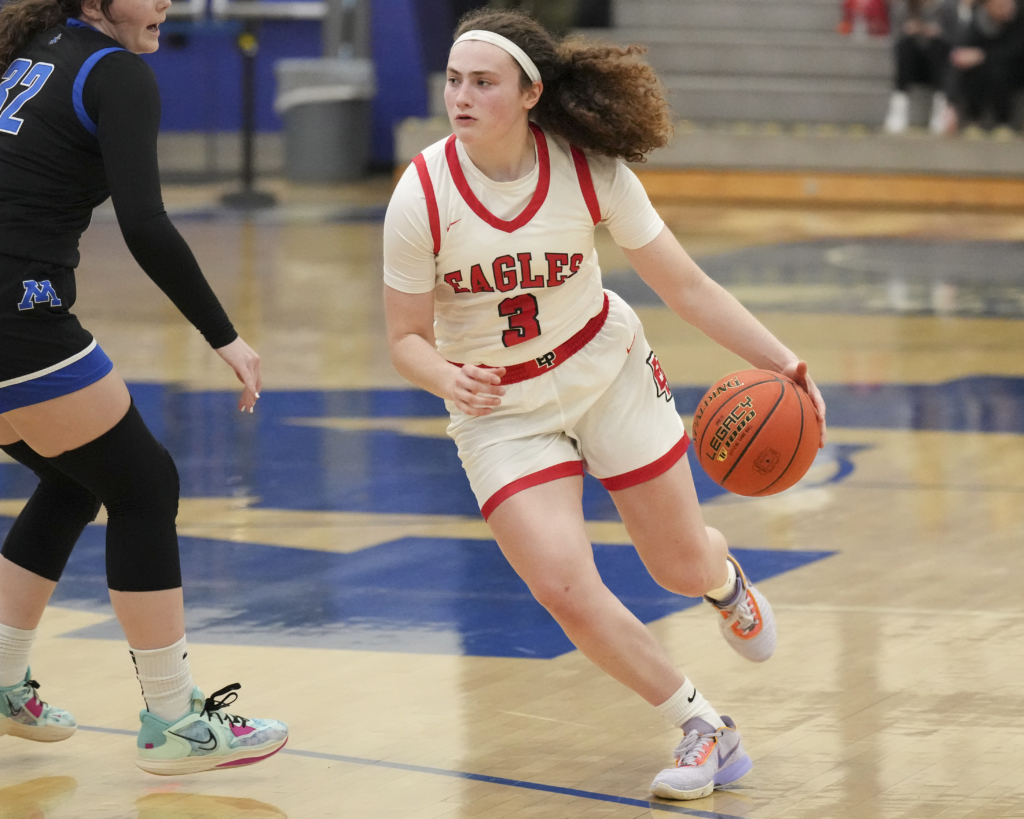 Comments
We offer several ways for our readers to provide feedback. Your comments are welcome on our social media posts (Facebook, X, Instagram, Threads, and LinkedIn). We also encourage Letters to the Editor; submission guidelines can be found on our Contact Us page. If you believe this story has an error or you would like to get in touch with the author, please connect with us.