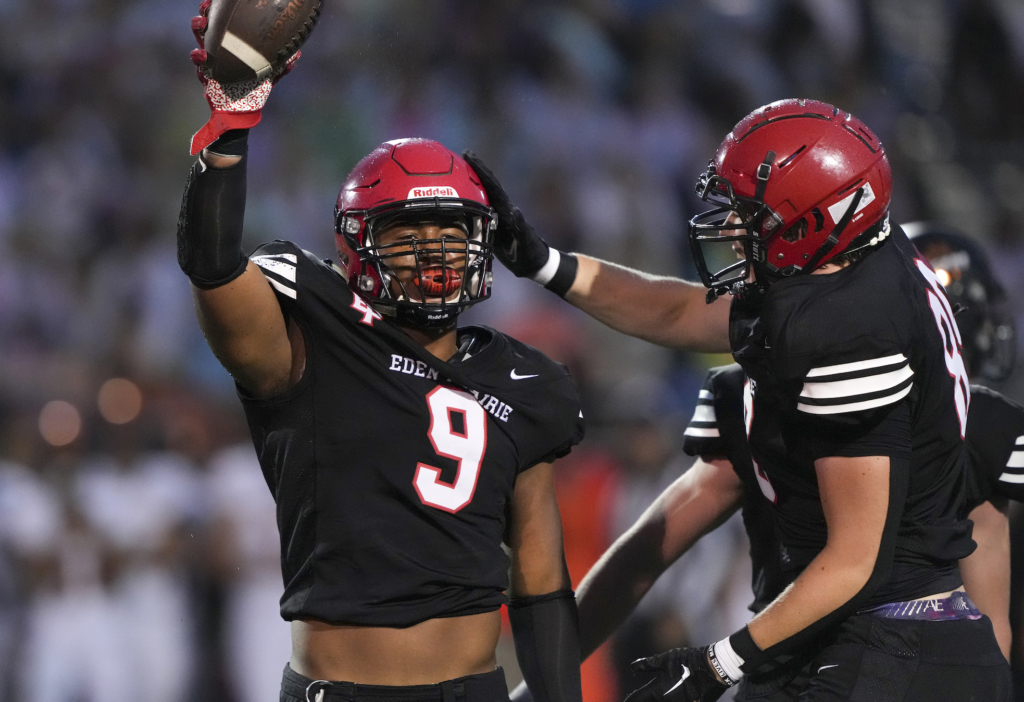 Two defensive standouts for the Eden Prairie Eagles football team, which reached the state semifinals in November, both signed national letters of intent contracts on Wednesday, determining their respective college football futures.
Eagles senior defensive end Chiddi Obiazor and senior defensive back Devin Jordan inked the dotted lines, with Obiazor headed to Kansas State and Jordan attending the Air Force Academy.
Obiazor is a 6-foot-6, 245-pounder who had 40 tackles in 2022, forcing three fumbles and blocking three kicks. He was also a big threat presence on the edge rush for the Eagles.
Jordan, a 6-foot-2, 190-pound safety who also scored seven touchdowns at running back for the Eagles, had 46 tackles and three interceptions in 2022.
Obiazor, who also plays on the Eagles varsity basketball team, said last night he was "very excited" about playing for the Wildcats and is considering early graduation in order to get a jump start on his college career.
Kansas State won the Big 12 Championship earlier this month, handing undefeated TCU their first loss of the season in the title game.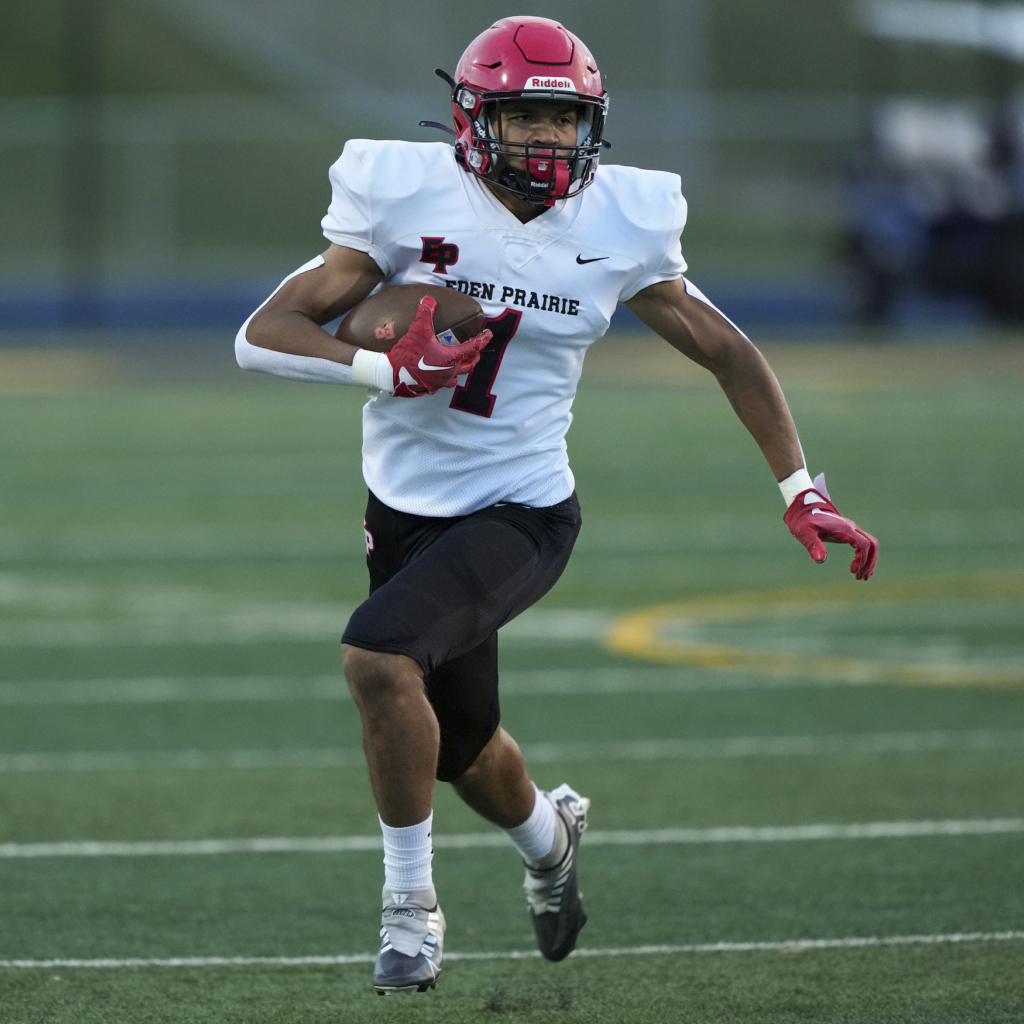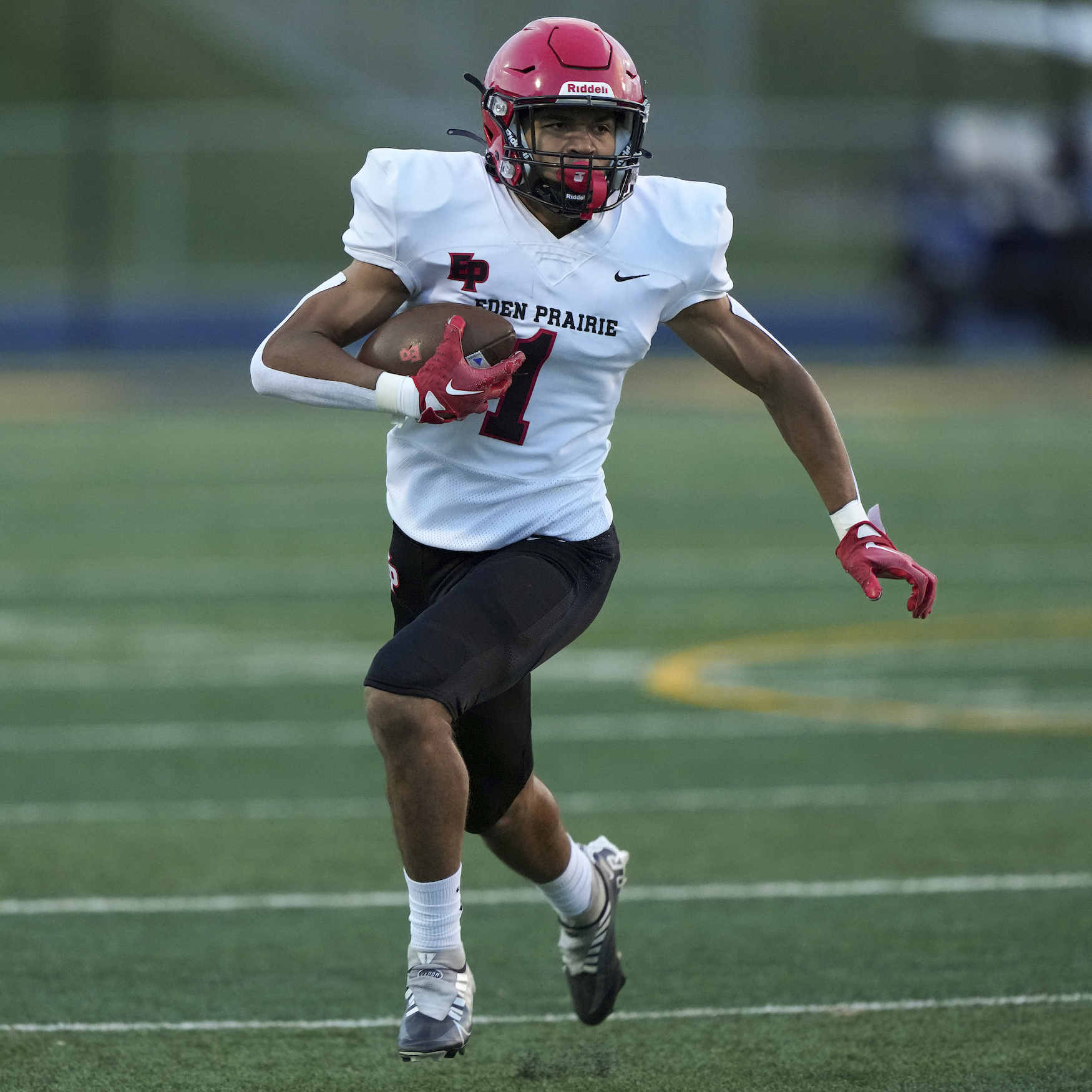 Jordan, who also competes in track and field at Eden Prairie, recently played in the Minnesota High School Football All-Star game at U.S. Bank Stadium.
Both players received a trifecta of recognition with All-District, All-Metro and All-State honors for their performances in the 2022 football season.