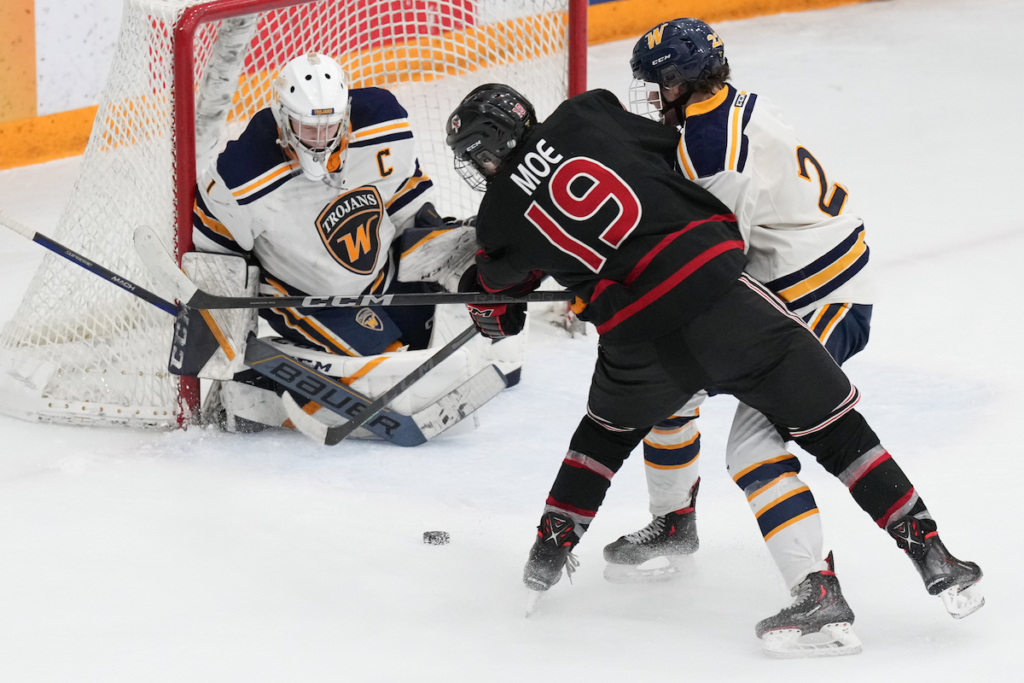 It looked as though Eden Prairie Eagles just might upend the state's top-ranked team at Plymouth Arena Wednesday night.
A packed house of spectators braved the winter storm to watch the Eagles go toe-to-toe with Wayzata, as the two teams skated to a 1-1 tie at the end of regulation.
After the Trojans took a 1-0 lead on a power play goal midway through the first period, Eagles freshman Mason Moe evened the score with a one-timer at close range off a pass from sophomore Alex Hall just four minutes later.
The game remained tied for the rest of the period and the rest of regulation play.
Eagles goalie Isaiah Paulnock delivered a spectacular performance, as did Wayzata goalie Will Ingemann, with shots on goal even at 23 apiece.
Wayzata won the game with 3:44 left in overtime when the Trojans' Brooks Gengler slipped a quick one-timer from in front of the net past Paulnock.
The Eagles lose a 2-1 decision in their third overtime game this season.
Check back in with eplocalnews.org for complete coverage. EPLN will soon post an in-depth game story of Eden Prairie vs. Wayzata.