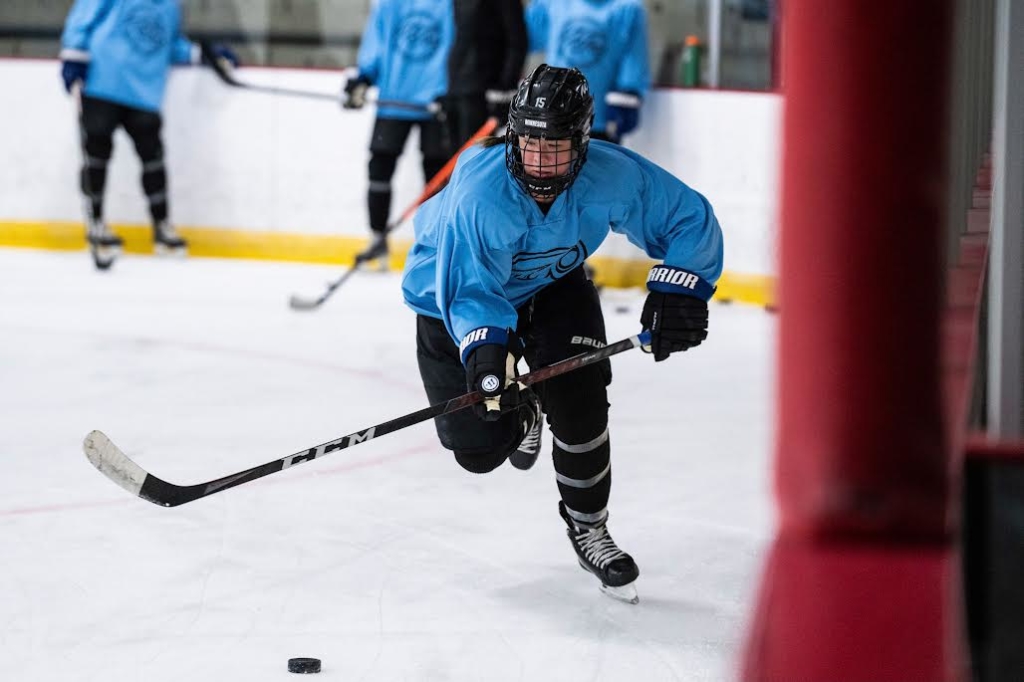 With more than a decade of experience as a professional hockey player, it stands to reason that Eden Prairie native Meaghan Pezon has seen a lot: leagues that folded, blinding snowstorms during van trips to away games, home arenas without a permanent locker room for her team.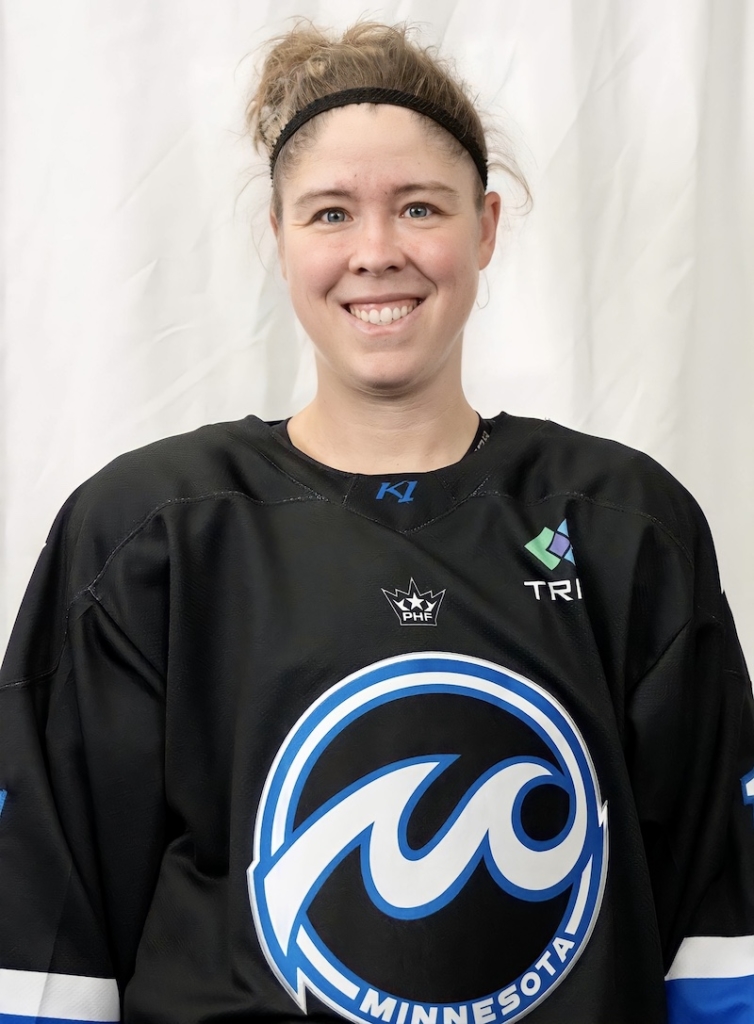 Today, her team plays in a more stable league, flies to away games, and recently moved into an arena that has a locker room it can call its own.
Through it all, Pezon has played with one team, the Minnesota Whitecaps, first signing with the team in 2010.
During a recent phone interview, Pezon, 34, was asked why she has stayed with the Whitecaps, and what drives her to keep playing.
"You can't really replace just hanging out in the locker room with your teammates," she said. "That's just awesome, a ton of fun."
Pezon, a forward, talked about the pride she feels when telling someone she plays for the Whitecaps.
She also spoke about being part of something bigger than herself.
"Just being a part of the growth of women's hockey … just building that reputation and all that's just been really special and something I enjoy being a part of," Pezon said.
The Whitecaps opened the 2022-23 season on the road, losing a pair of one-goal games to the Toronto Six.
"Obviously it was a bummer to come away with two losses, but there's a lot of positives to take out of it," Pezon said. "We had opportunities to score … our goalie, Amanda Leveille, had a fantastic weekend."
The Whitecaps are one of seven teams in the Premier Hockey Federation, formerly known as the National Women's Hockey League. The team joined the league in the 2018-19 season, winning the Isobel Cup — the league's championship trophy — that year.
Eden Prairie beginnings
Pezon's love of hockey was born in Eden Prairie, where she started playing at age 5. She played on boys' teams until she reached the U15 level. In high school, her teams made the state tournament in three of her four seasons. With 267 career points, Pezon is still the leading scorer in school history.
She looks back fondly on her time as an Eagle.
"I loved putting on the EP jersey," Pezon said. "Probably some of the best memories were just our pregame routines where we'd leave school and go to Subway and eat. And then we'd go to someone's house and hang out and show up at 5 o'clock and tape our sticks and do our off-ice warmups."
That camaraderie was on full display in 2005-06, Pezon's senior season. The Eagles entered the section playoffs without a loss.
"Obviously, being undefeated going into (the section playoffs) is a little nerve-wracking, because one loss and it's over," she said.
The team's task was complicated by three or four players, including Pezon, coming down with the flu before the section semifinal against Edina.
"I went out for a shift at one point and maybe took three strides and had to turn around because I was going to throw up," she said.
Despite that, the Eagles prevailed. They went on to defeat Wayzata in the section championship, avenging a loss to the Trojans in the previous year's section final.
Pezon and Eagles' teammates swept their way through the state tournament, capping off a 31-0 season.
"That season was wild," she said.
Early Whitecaps' days
Pezon starred at Saint Cloud State University in college, then signed with the Whitecaps after graduating.
She loves telling stories about the old Whitecaps' days, including this one from 2011. That year, the Whitecaps won their league. Their reward? A road trip in four minivans to Toronto to play the champion of another league.
"We left in an absolute blizzard … this trip is just a disaster," Pezon said. "It should have taken us probably 22 hours; it probably took us close to 26, or something like that."
"We get to within a mile of the hotel," she continued. "It's like 2 in the morning, and we play at noon or something like that. And there's a train stopped on the tracks — no possible way to get around this train. And it had been there for so long that the guy in the car in front of us had fallen asleep."
The team did eventually make it to their hotel.
Now, the team flies to away games, so stopped trains aren't a problem anymore.
Looking forward
In addition to faster travel, the Whitecaps are playing this year at Richfield Ice Arena, where, for the first time, they have their own locker room. That means no more lugging gear to and from practices and games. They previously played at TRIA Rink in St. Paul.
"Having (our own locker room) at Richfield has been awesome," Pezon said. "There's nothing quite like a hockey locker room."
The Whitecaps' first regular season games in their new home are on Nov. 18 and 19, both against the Boston Pride. Pezon is looking forward to those games and the rest of the season.
"It's early in the year — it's only (been) two games, we haven't played a bunch of games," she said. "We're only going to get better. It's going to be exciting, not only for us as a team, but for the fans to just kind of see the growth of this team."
Comments
We offer several ways for our readers to provide feedback. Your comments are welcome on our social media posts (Facebook, X, Instagram, Threads, and LinkedIn). We also encourage Letters to the Editor; submission guidelines can be found on our Contact Us page. If you believe this story has an error or you would like to get in touch with the author, please connect with us.