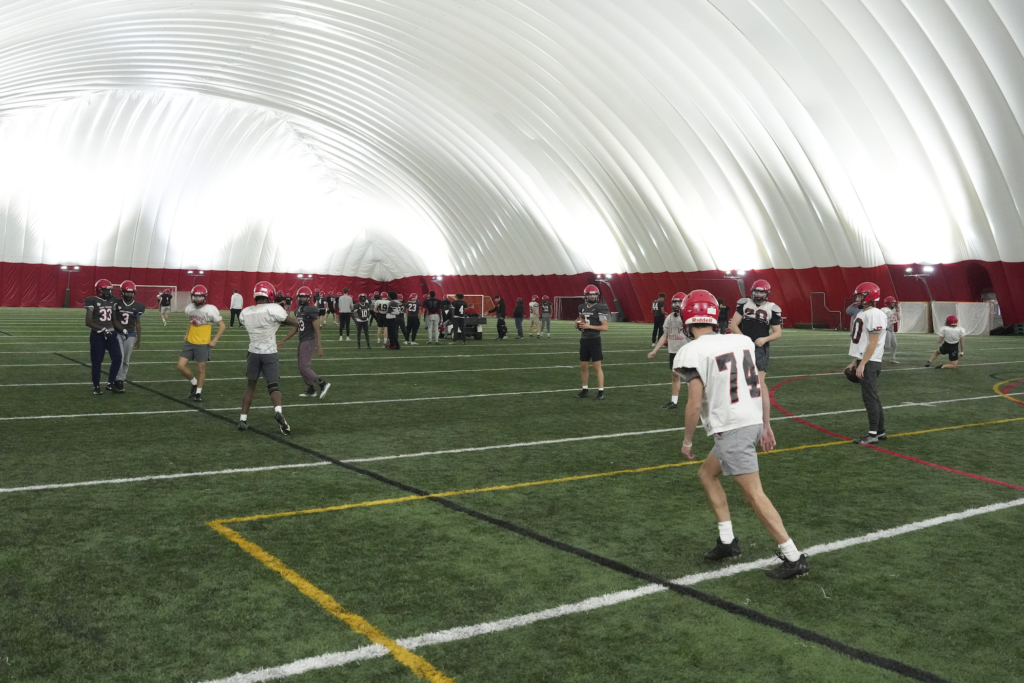 Despite the snow falling across the metro on Tuesday afternoon, weather was not a factor for the Eden Prairie Eagles. The team was gathered inside the practice dome to prepare for their next opponent in their bid for a state football championship.
Freezing temps and wintery mixes won't be an issue on Friday night either when the Eagles (9-2) face undefeated Rosemount (11-0) in the state semifinals at U.S. Bank Stadium.
The scenery will certainly be different, but the opponent will be unmistakably familiar. The Irish handed the Eagles their first loss of the season – a 14-7 decision back on Sept. 22.
"They're a good team," said senior defensive back Devin Jordan, who scored the Eagles' only touchdown in the first meeting. "We played early in our season. So each team has improved a lot, but they're definitely a good team and this will be a tough match."
The Eagles were given the chance to avenge their other regular season loss last Thursday night in the state quarterfinals. They made good on that opportunity with a resounding 28-12 victory over Shakopee, a team that soundly beat the Eagles on Oct. 8.
It's rare that a team's road to a possible state championship includes not one, but two second chances against rival teams. The Eagles have one down with Shakopee – and one to go with Rosemount – to make it to the state title game.
"These guys beat (us) before of course; and there's almost like a revenge aspect to it," senior defensive back Jacory Bates said. "We just want to prove to ourselves that we're still up there as one of the best teams."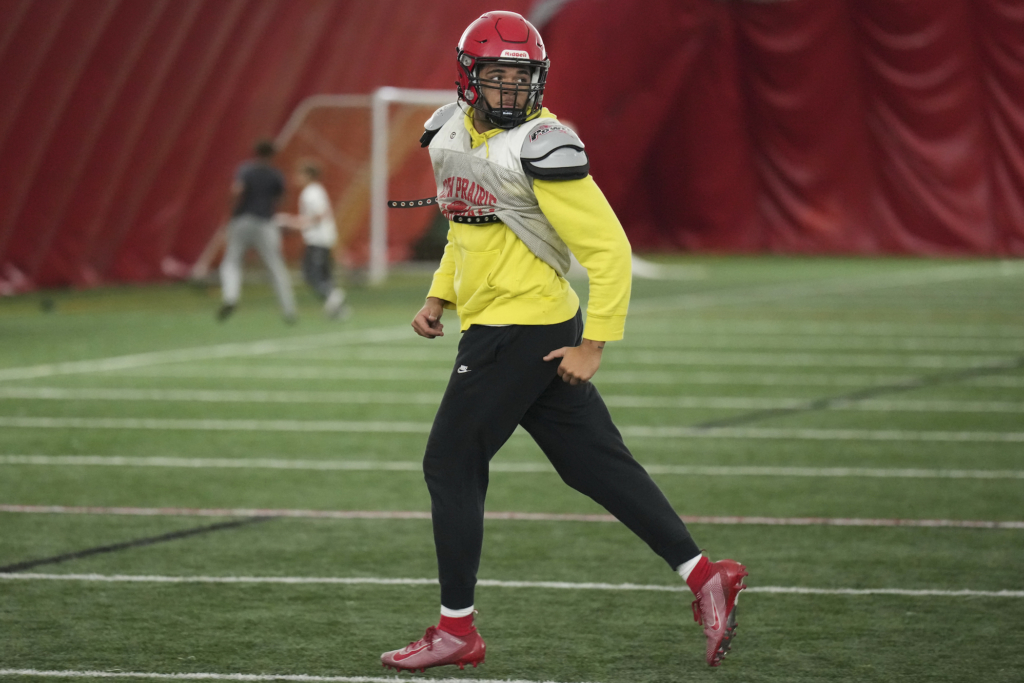 In their first meeting with Rosemount, the Eagles were inches from tying the game late in the fourth quarter. Quarterback Nick Fazi's fourth-down pass to tight end Jermell Taylor was broken up in the end zone. Rosemount held on to win by a touchdown and remained undefeated for the rest of the season.
Taylor, a senior tight end, said he and his teammates are eager to get another crack at the Irish, who defeated Centennial 27-0 in their state quarterfinal game.
Practice has been focused inside the confines of the practice dome, but the Eagles ventured out into the elements to get their conditioning work done and maintain their edge.
"It's super intense," Taylor said. "We're going outside in the snow pushing the sled, running hills outside in the snow. So I'd say it's pretty intense."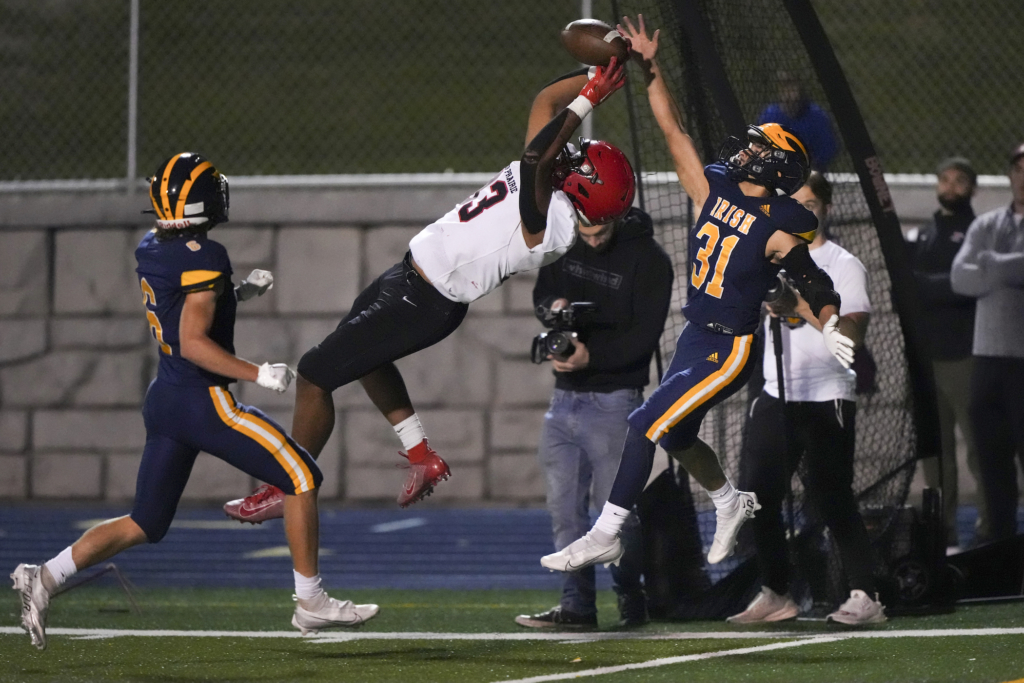 The Eagles are no strangers to playing big games in downtown Minneapolis. Under head coach Mike Grant, Eden Prairie teams have reached the state playoffs 15 times, including a semifinal appearance in 2021.
There were no state playoffs in 2020 due to the COVID-19 pandemic, so seniors on this year's squad have prepared teammates who are new to "the Bank" on what to expect under the bright lights.
"It's a really fun experience," senior defensive end Will Schreiber said. "For guys that haven't played there, we tell them, 'enjoy the moment but be where your feet are and be able to play.' If we focus on the game and do our job, everything will work out."
Added Bates, "It's definitely different. You get pretty nervous but once the game starts, you just feel like it's another game."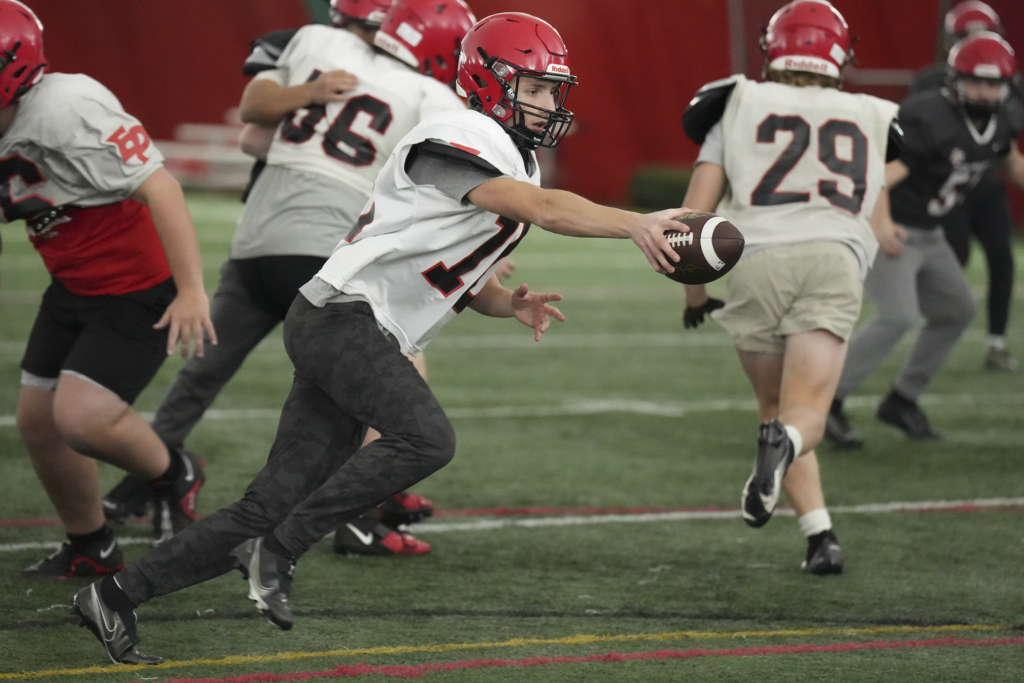 Friday's kickoff in the rematch against Rosemount is at 7:30 p.m.
And it can't come soon enough.
"Ever since the end of the Shakopee game, I've been waiting for this," Jordan said. "Time is going by pretty slowly. And I'm excited to play this game."
Editor's note: Tickets can be purchased online at the Minnesota High School League website.
Comments
We offer several ways for our readers to provide feedback. Your comments are welcome on our social media posts (Facebook, X, Instagram, Threads, and LinkedIn). We also encourage Letters to the Editor; submission guidelines can be found on our Contact Us page. If you believe this story has an error or you would like to get in touch with the author, please connect with us.