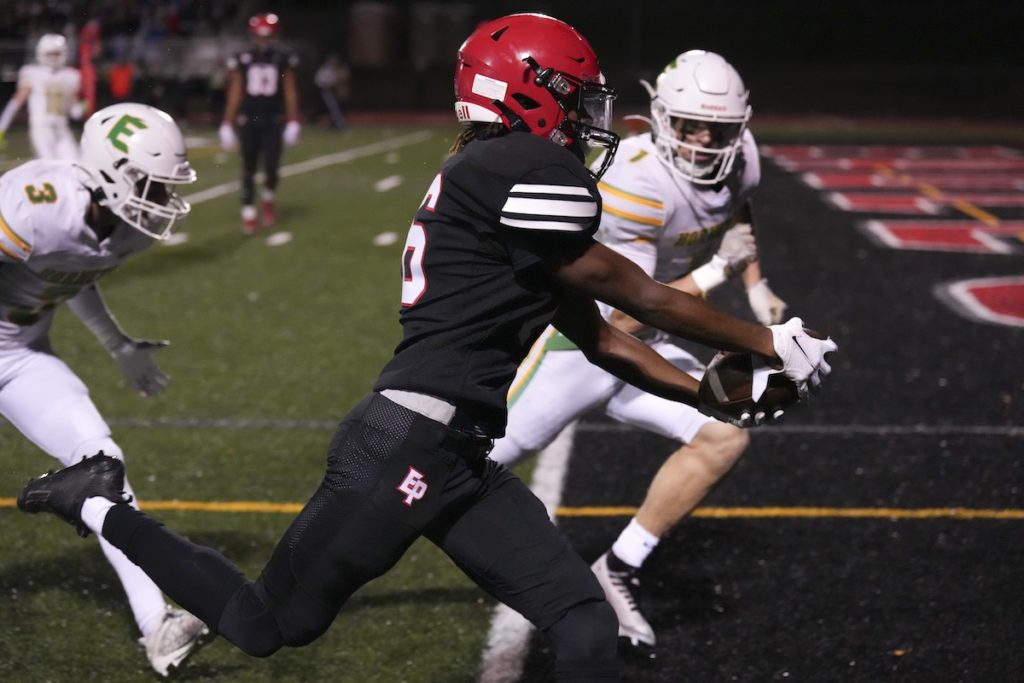 The Eden Prairie football team celebrated senior night in style with a 42-16 dismantling of Edina at Aerie Stadium Friday.
The 7th-ranked Eagles offense cruised with five players scoring touchdowns. Junior Terae Dunn's run from 14 yards out opened the scoring on the first offensive series.
Senior linebacker Dominic Heim did double time and rushed for two touchdowns for the Eagles. His second score gave the Eagles a 35-0 lead in the third quarter.
Eagles quarterback Nick Fazi made the most of his senior night, finding classmates Jermell Taylor and Michael Gross for a number of completions. The Eagles led 42-0 in the 4th quarter before the starters were taken out of the game.
Eden Prairie improves to 5-2 with the victory and will travel to Stillwater to play the Ponies on Wednesday night ahead of MEA weekend.
Check back in with eplocalnews.org for complete coverage of Friday's game. EPLN will post an in-depth game story of Edina vs. Eden Prairie soon.