More than 200 Americans competed in this year's Paralympic Games in Tokyo. When Team USA's contingency of athletes walked in the opening ceremony, they were led by one athlete with a direct tie to Eden Prairie.
Melissa Stockwell is a 1998 graduate of Eden Prairie High School (EPHS). Her life has changed significantly since she walked the halls of EPHS. She's now a mother, a retired soldier and a three-time Paralympian. Her latest appearance came at the Tokyo Games.
Following her time in Eden Prairie, Stockwell attended college at the University of Colorado Boulder. She spent four years in the Rocky Mountains graduating with a degree in communications while also serving in the school's Army ROTC program.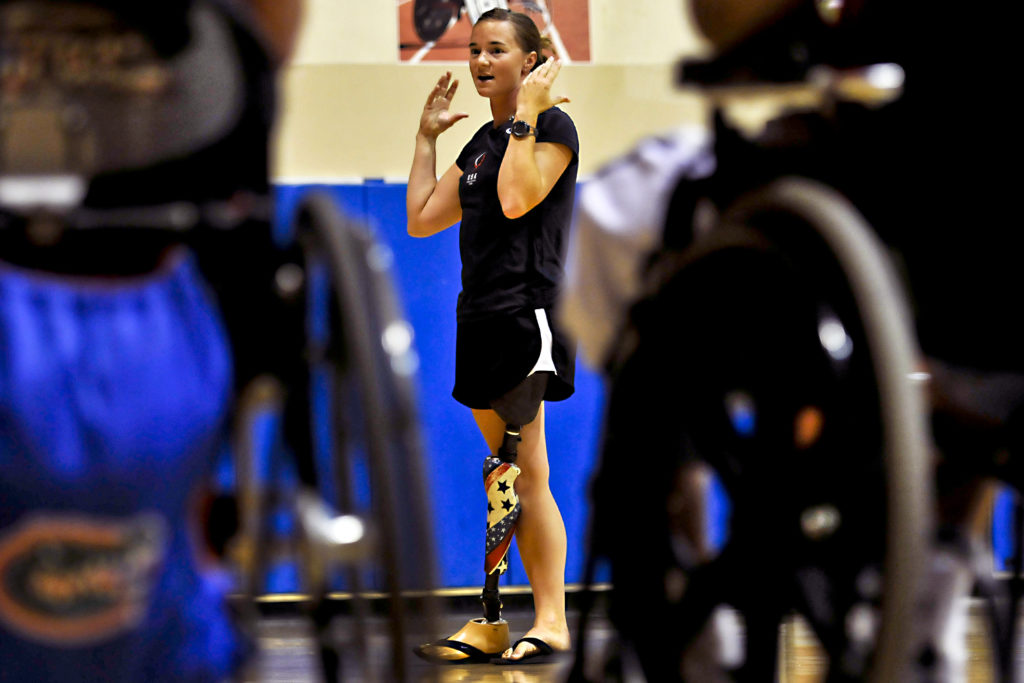 She joined the Army and was deployed to Iraq in March 2004 as part of Operation Iraqi Freedom. Nearly a month after her deployment, Stockwell lost her left leg above the knee when a roadside bomb exploded.
Stockwell was taken to Walter Reed Army Medical Center for rehabilitation. Just 52 days after her injury, she began walking on a prosthetic leg. She retired from the Army a year after the accident and received a Bronze Star and Purple Heart for her service.
While rehabbing at Walter Reed, Stockwell learned about paralympic sports through a presentation by the United States Olympic Committee's Paralympic Military and Veteran Program. The presentation inspired her to begin training to compete in swimming.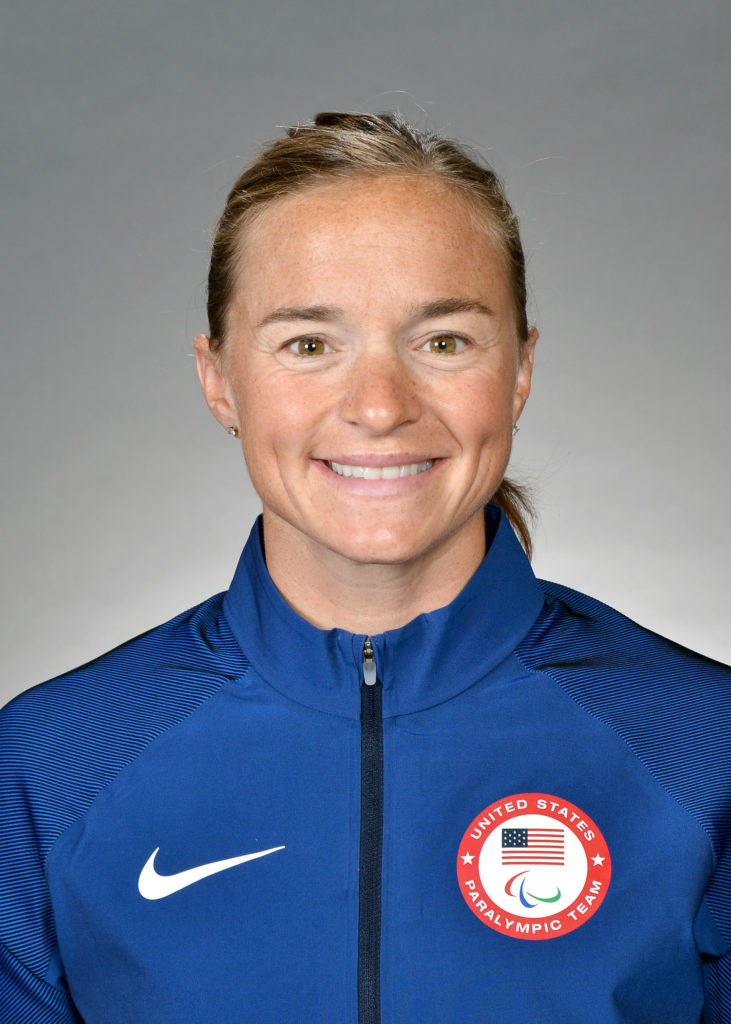 She moved back to Colorado in hopes of qualifying for the 2008 Paralympic Games. Working with coach Jimi Flowers, Stockwell trained for a chance to qualify for Team USA. She was able to make the U.S. Paralympic Trials in April 2008.
Competing in the trials in Minneapolis, just minutes from where she graduated high school, Stockwell managed to swim well enough to make the U.S. Paralympic Team. She was the first veteran of the Iraq War to qualify for the Paralympics.
In Beijing, Stockwell failed to qualify for the finals in each of the three events she competed in. However, she did have the honor of bearing the U.S. flag for Team USA at the closing ceremonies.
In 2009, Stockwell decided to change which sport she wanted to pursue at the highest level as she made the move to paratriathlon.
At the time, the sport was not part of the paralympic program. However, she found success at other international championships. She won the ITU Paratriathlon World Championship in 2010 in Budapest. She went on to repeat as champion in 2011 and 2012.
Fortunately for Stockwell and other paratriathletes, the sport was added to the 2016 Games in Rio de Janeiro. She qualified in 2016 competing in the PTS2 classification, a division of the paratriathlon for athletes who use prosthetics.
Competing in Rio, Stockwell earned her first Paralympic medal as she finished third in the paratriathlon. The two women ahead of her were fellow Americans Hailey Danz and Allysa Seely.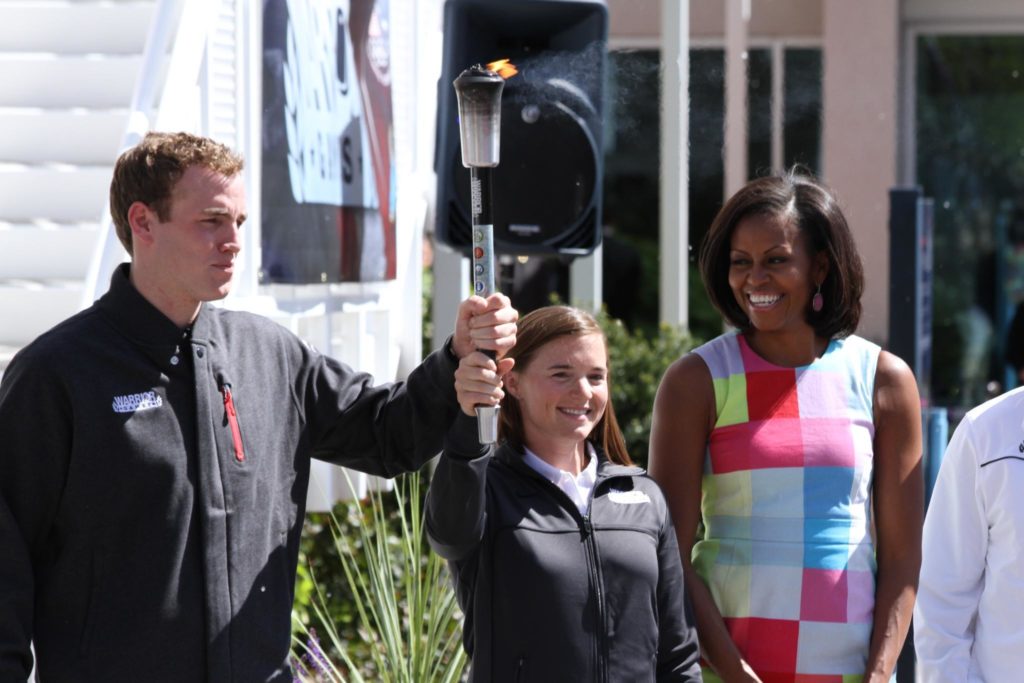 Like many Olympic and Paralympic athletes, Stockwell saw her shot at another Paralympic Games delayed due to the coronavirus pandemic. At 41 years old, Stockwell qualified for the Games in Tokyo.
Prior to her competition, Stockwell was one of two athletes chosen to lead Team USA at the opening ceremonies. She was voted to be one of the two flag bearers by her fellow American athletes. She led the Team USA contingency alongside fellow Minnesota native Chuck Aoki, who competes in wheelchair rugby.
Following her big moment at the opening ceremonies, Stockwell competed for the second time in the paratriathlon at the Paralympics. She finished fifth in the 2021 race.
"It's a journey to get here, and sometimes the journey is the destination," Stockwell told reporters in Tokyo following her race. "I'm so happy and honored to be here and proud of my teammates. I know my family back home is cheering like crazy, and I can feel it."
Outside of her Paralympic success, Stockwell is a mother of two and is a licensed prosthetist. That means she can fit others for prosthetics who need them. It's just one more part of her story that's taken her from EPHS to Tokyo and a whole lot of other places in between.
"The Paralympics are a showcase of what we can overcome with the power of the human body and the human spirit," Stockwell told TeamUSA.org. "I'm just so proud of where my story has brought me."
Editor's note: This story, in an abbreviated form, was first published in EPLN's print edition dated Oct. 8, 2021.
Comments
We offer several ways for our readers to provide feedback. Your comments are welcome on our social media posts (Facebook, X, Instagram, Threads, and LinkedIn). We also encourage Letters to the Editor; submission guidelines can be found on our Contact Us page. If you believe this story has an error or you would like to get in touch with the author, please connect with us.