The 16-, 17- and 18-year-old boys on the Eden Prairie High School football team weren't thinking about being their school's first-ever conference champions in 1970, but simply being conference champions.
"I don't remember being first as being any part of the narrative at the banquet," said George Adzick, a sophomore receiver on the 1970 team. "It was never, now we're finally champions. It was just we are champions."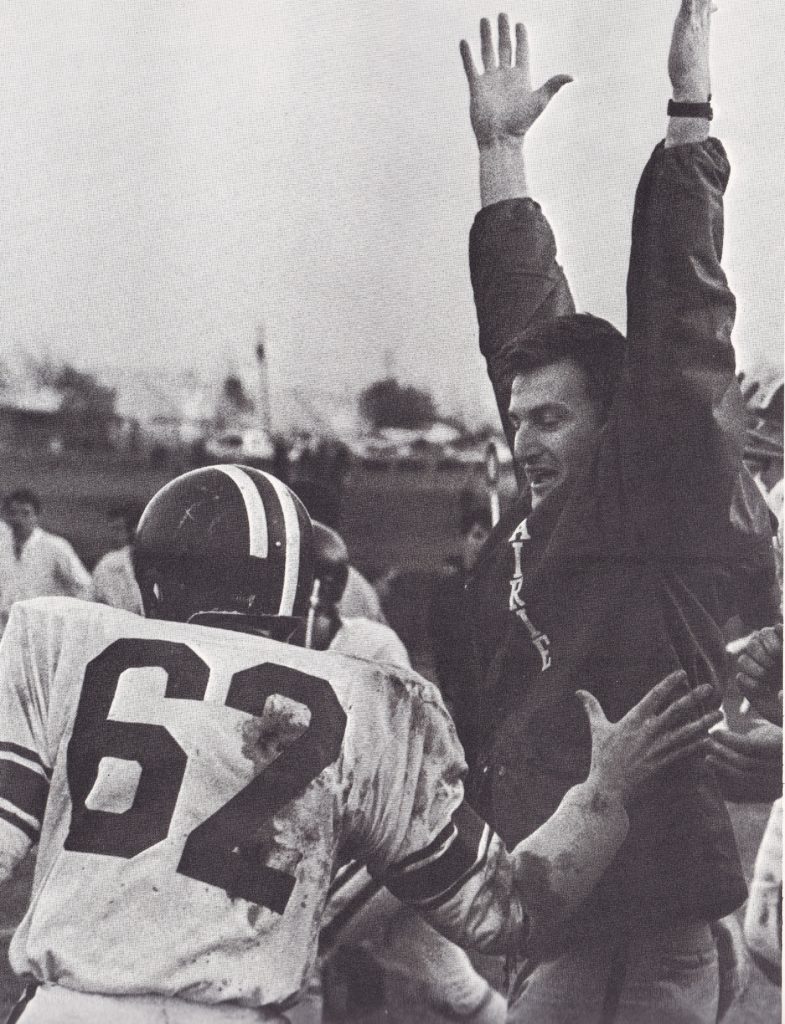 Eden Prairie High School fielded its first football team in 1958.
"That senior class included four boys," recalled Curt Connaughty, the program's first coach, "and two came out for football.
"We started getting numbers in 1963 when Eden Prairie became a township," added Connaughty. "The big thing was getting the sewer."
In 1970, with John Ryski at the helm, Eden Prairie's football team featured some 41 players – 15 seniors, seven juniors and 19 sophomores.
"We had three good classes in a row," said Ryski. "We had good two-way players in our seniors, good linemen in our juniors and a good group of sophomores."
And?
Eden Prairie lost an early Minnesota Valley Conference game that fall, losing to rival Shakopee.
Note: the Minnesota Valley Conference, circa 1970, included Buffalo, Chaska, Eden Prairie, Golden Valley, Orono, Shakopee, St. Anthony and Waconia.
"Our seniors weren't going to have it," said Adzick, of the Shakopee loss. "They were a determined group and that determination exceeded everything. It exceeded coaching, it exceeded desire, and in some cases, talent.
"Their most revealing characteristics were grit and perseverance," he added. "It's an esoteric way of looking at it, but they created this vibe, something I'd never seen before."
Combinations
Ryski remembers that team and that team's start/heart.
"The first few games were an experiment," he said. "Once we made some decisions, we became pretty good."
For what it's worth, games were played in the afternoon, with no lights and no bleachers.
Fun fact: Minnesota Valley contests were broadcast live on a Shakopee radio station. Dick Jonckowski served as the announcer, Jim Kaat the color commentator.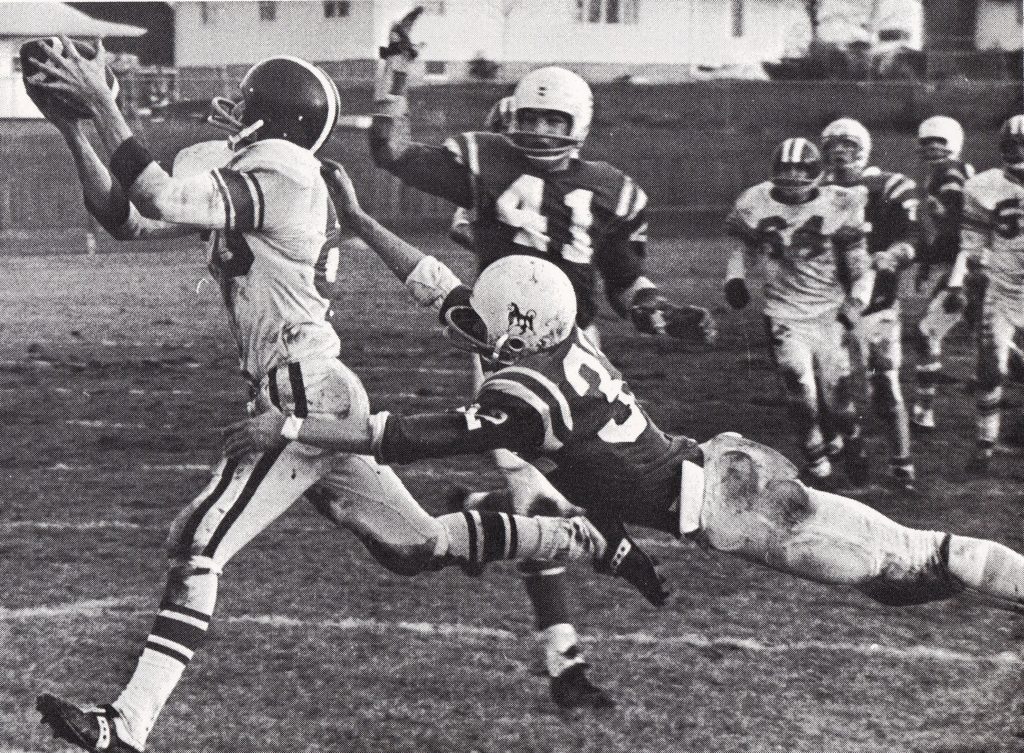 "Some of the fields were tipped," said Ryski. "One side might be nice and dry, the other muck and mire.
"A lot of our players played both ways," he added. "Some never left the field."
Sophomore Paul Westerhouse was the 1970 team's starting quarterback. Adzick, who went on to become an All-Big 10 first team strong safety at the University of Minnesota, started at receiver. Adzick was also the kicker, Westerhouse the holder.
Championship
The 1970 season was played before Minnesota held its first state championship football tournament in 1972. That meant winning a conference championship wasn't just the next best thing, but the best thing.
Eden Prairie's 1970 season came down to the final game. If Eden Prairie beat St. Anthony, Eden Prairie would win the Minnesota Valley Conference title. If St. Anthony beat Eden Prairie, the title would be shared, possibly, by three teams (Eden Prairie, Orono and St. Anthony).
St. Anthony scored first to take a 7-0 lead.
Its lead would last late into the game when Westerhouse connected with receiver Mike LaGrand on a fourth-and-17 play from the St. Anthony 20-yard line.
"He (LaGrand) was always a reliable deep threat," remembers Ryski.
Opting against kicking a potential game-tying extra point, Eden Prairie went for the two-point conversion.
"We ran a naked bootleg," said Ryski. "That put pressure on their corner. He came at Paul and Paul flipped it to Jim Erickson in the end zone. We won 8-7."
The victory sealed the Eden Prairie High School football team's first conference championship.
And?
It's possible, and even likely, that that 1970 Minnesota Valley Conference title might have been a first for any Eden Prairie High School sports team.
"It's one of the building blocks for everything we ever did," said current Eden Prairie High School football coach Mike Grant.
Grants teams have conference titles, district titles and state titles.
"They're huge accomplishments," added Grant, "as they come off the backs of the players that played before you."
While each title is different, Adzick insists each title winner is the same, kind of.
"As the director of the University of Minnesota M Club, we recognized lots of teams," said Adzick. "And you know what? All those players stood like champions, walked like champions and acted like champions."
He said that and then immediately contradicted himself.
"After that Shakopee loss, that 1970 team, with our seniors leading the way, reconstituted our mission," he said. "Not only did we grind through the rest of the season, but we played at a level higher than our abilities.
"I told myself back then," he added, "that when 50 years comes up, we're going to celebrate."
Mission accomplished.
Editor's note: COVID-19 canceled plans to celebrate the 50-year anniversary of Eden Prairie's 1970 conference title last year. Instead, the team was recognized during halftime of this year's Homecoming game. Ironically, the Eagles opponent was the Shakopee Sabers. Score: Eagles 23, Sabers, 0. This story, in an abbreviated form, was first published in EPLN's print edition dated Oct. 8, 2021.
Comments
We offer several ways for our readers to provide feedback. Your comments are welcome on our social media posts (Facebook, X, Instagram, Threads, and LinkedIn). We also encourage Letters to the Editor; submission guidelines can be found on our Contact Us page. If you believe this story has an error or you would like to get in touch with the author, please connect with us.