Prior Lake High School Activities Director Russ Reetz said there were only a few jobs he would be willing to leave his great job for, and Eden Prairie was one of them.
In September, Mike Grant announced that he would be stepping away from the Eden Prairie Activities Director role he has held for 19 years, making available one of those jobs Reetz had coveted.
In November, Reetz was named Eden Prairie's Associate Principal of Student Activities.
"It's a new role that will be developed over time," said Reetz, of the Associate Principal tag that had been attached to the Activities Director role. "It's new to me and it's new to Robb (Eden Prairie Principal Robb Virgin).
Note: Grant is officially stepping away January 1. He will continue to serve as Eden Prairie's head football coach.
While Eden Prairie and Prior Lake high schools are similar in size, Reetz said there are differences.
"Eden Prairie has been a big school for a long time," he said. "Prior Lake is just learning to be big.
"They're both great schools and they both have great kids," he added.
History lesson
When asked specifically about the Eden Prairie activities role, Reetz mentions history and a tradition of excellence.
"I'm stepping right into that tradition," he added.
He then talks of culture.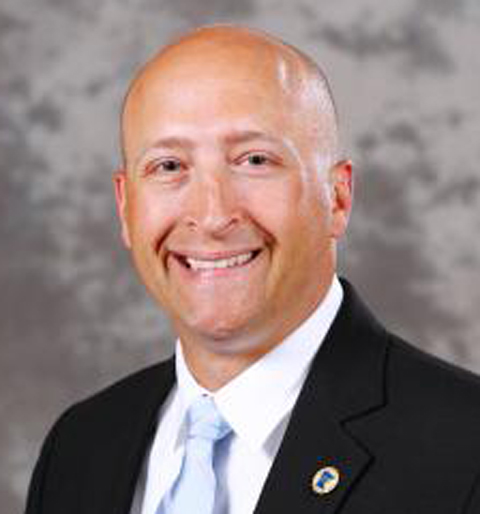 "It starts with the principal," he said. "He's trying to be the best at what he does. Eden Prairie's administrators are young and hungry. I want to be part of that."
Reetz had been Prior Lake's Activities Director for five years. He had also coached Prior Lake's track team for five years.
Before Prior Lake, he served two years as Activities Director at Lakeville North High School.
"I'm changing wardrobes for a third time," he laughed.
Reetz is currently a Minnesota State High School League board member. He also sits on the League's Return to Play committee.
"All those experiences help," he said.
Bring it
Reetz plans to introduce more technology to Eden Prairie's Activities Office.
"It's about working smarter, not harder," he said.
When questioned about the COVID pandemic and Gov. Walz' pause on youth sports, Reetz mentions an ever-changing environment.
"Everything is changing so quickly," he said. "At the same time, it feels a bit like Groundhog's Day. That being said, communication between the League and schools has never been better."
Transition
Reetz' move north of the Minnesota River and into the Lake Conference is both a good get for Eden Prairie and a big loss for Prior Lake.
"It (decision to leave) came as very big surprise," he said.
And the timing of a mid-year move made it even a bigger surprise.
"During the transition, I'll work with both schools," said Reetz. "I'm meeting with Eden Prairie people already. I'm already setup. I have an email address and my Google Drive."
The transition between schools is expected to last into late February.
Comments
We offer several ways for our readers to provide feedback. Your comments are welcome on our social media posts (Facebook, X, Instagram, Threads, and LinkedIn). We also encourage Letters to the Editor; submission guidelines can be found on our Contact Us page. If you believe this story has an error or you would like to get in touch with the author, please connect with us.