It's more than pom-poms. Varsity cheer is a unique blend of athleticism, teamwork, and school spirit.
Beyond their enthusiastic cheers and chants, Eden Prairie High School (EPHS) cheerleader athletes master tumbling, acrobatics, and dance routines. Their performances demand strength, flexibility, and precision, as they execute breathtaking stunts, all while energizing the crowd.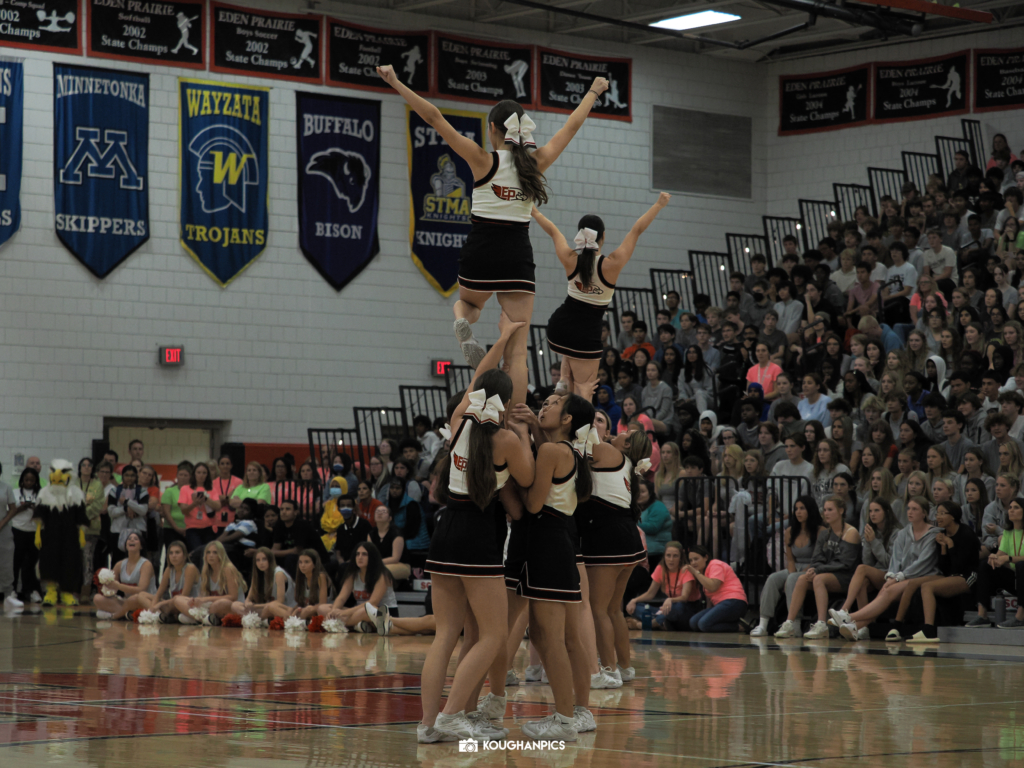 Teamwork is the foundation of varsity cheerleading. Trust among team members is paramount as they rely on each other to execute complex routines safely. EPHS cheer head coach Valerie Song said, "This sport is truly a team sport, as when you stunt you can't do it with one person missing. This sport truly is about trust and honesty."
This year, the EPHS cheer team consists of 9th-12th graders. According to Song, a third of the team are 9th graders, and about half are new to cheer this year.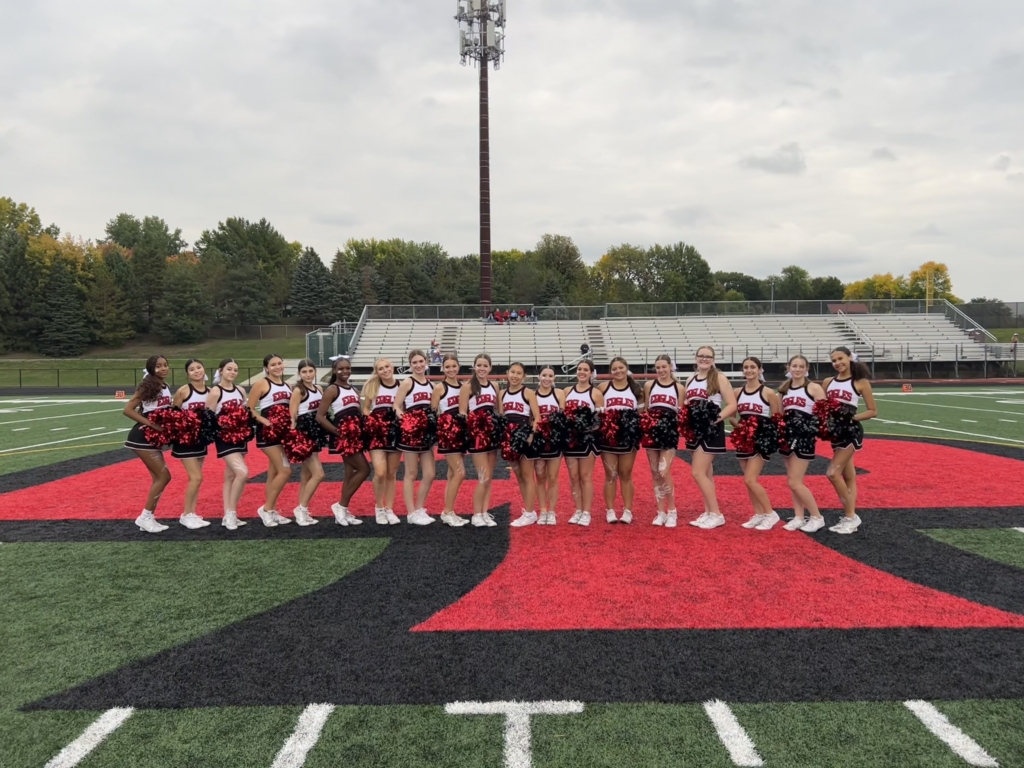 While the EPHS cheer team is a sideline team, they also train and prep a routine for the Homecoming game and Pep Fest each year. Coach Song stresses, "What a lot of people don't understand is these girls train just as hard and long as any other sport."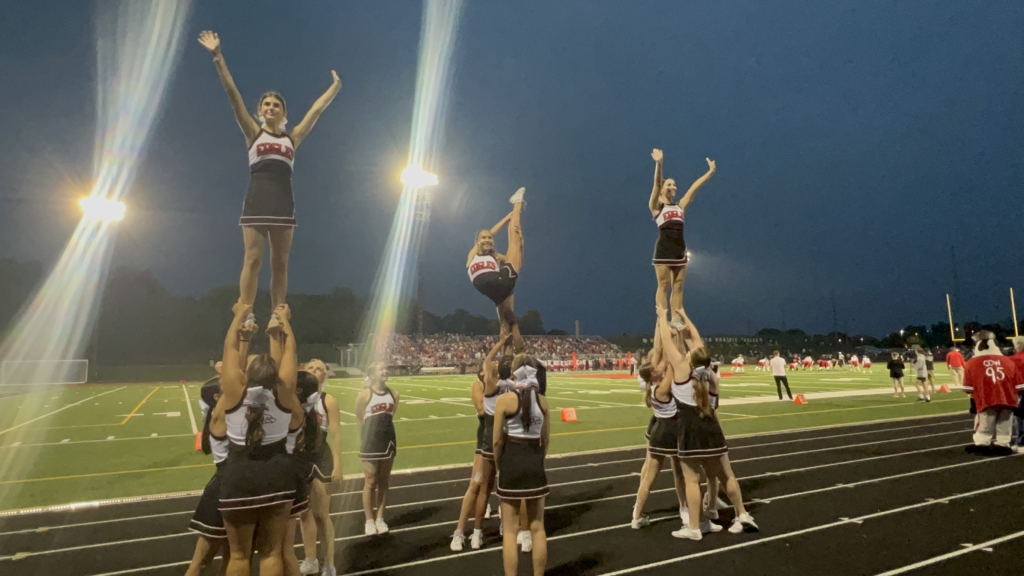 This year's cheer team hosted its first annual cheer clinic for younger kids in kindergarten through 8th grade. The team plans to hold future clinics to help the EP community learn more about the sport and how to be a part of the team. You can follow the team on Instagram at @epcheerteam.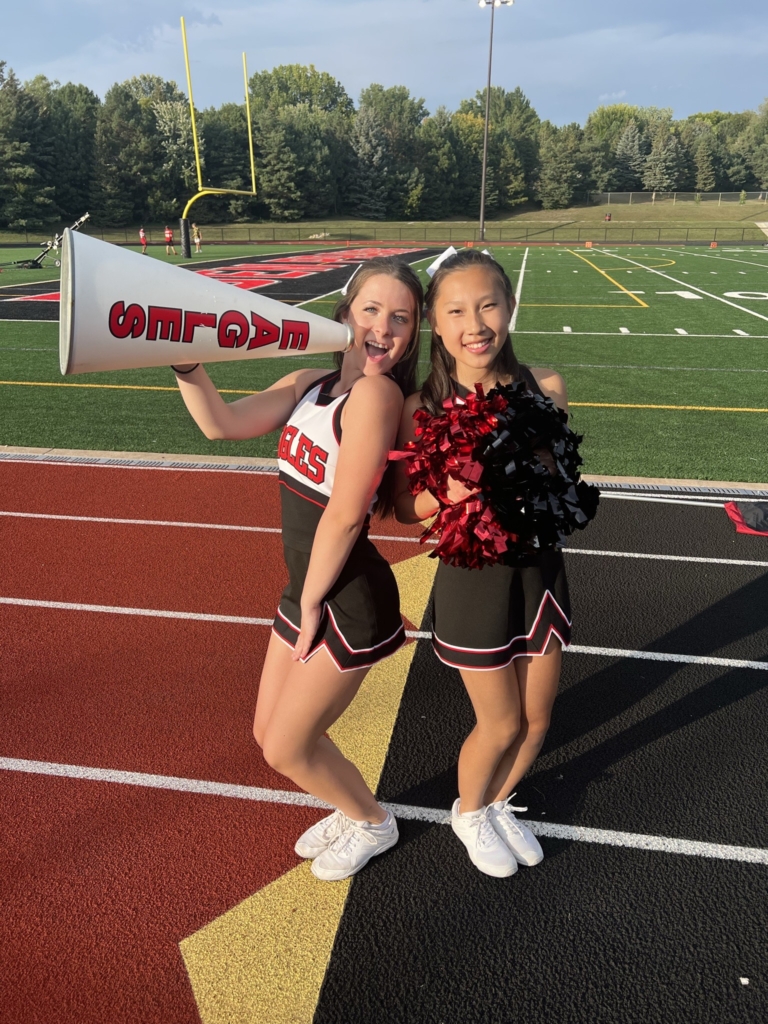 Comments
We offer several ways for our readers to provide feedback. Your comments are welcome on our social media posts (Facebook, X, Instagram, Threads, and LinkedIn). We also encourage Letters to the Editor; submission guidelines can be found on our Contact Us page. If you believe this story has an error or you would like to get in touch with the author, please connect with us.