Hard work and long hours in the pool paid off for Eden Prairie High School (EPHS) girls swim and dive when they beat Buffalo High School 103-78 on Sept. 17.
"The girls had a fantastic meet," said Bill Bloomberg, the team's head coach. "All the work they've been doing in practice has really paid off."
He added, "I put some swimmers in higher pressure situations and they really came through."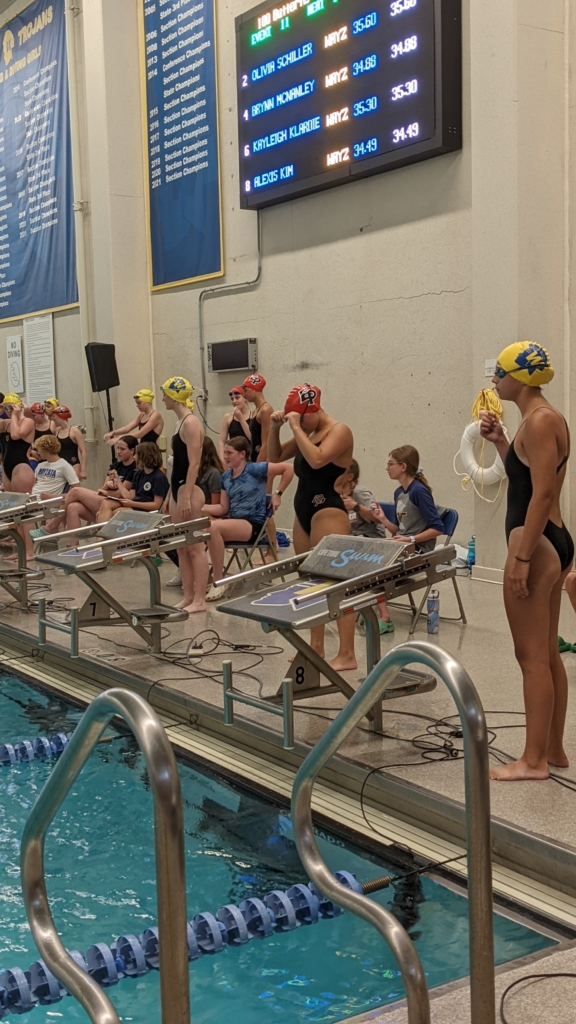 Notable swims at the Eagles' home pool included:
Medley Relay: The team of Siri Dunn, Ella Drewes, Al Amundsen, and Lily Robbins took first with a time of 1:59.82. The team of Payton Bui, Alice Stoppel, Sally Grajkowske, and Elizabeth Barton were third with 2:00.87.
200 free: Dunn and Ella Barsted went 1-2.
200 IM: Stoppel and Sydney Thompson went 1-2.
50 free: Barton and Keira Fogarty were second and third.
1-meter diving: Mackenzie Minkennen and Sasha Friede were second and third.
100 fly: Thompson and Grajkowske went 1-2.
100 free: Drewes and Fogarty placed 1-3.
500 free: Dunn and Barsted were 1 and 3.
200 free relay: The team of Fogarty, Thompson, Robbins, and Barton were first and Grajkowske, LaCombe, Lobo, and Stoppel were third.
100 back: Eagles swept the top three spots with Bui in first, Amundsen in second, and Amelia Noll in third.
The Eagles went into exhibition after the 100 back, which meant that they did not earn any more points since they already had enough to win the meet.
The team next swims against Hopkins High School at 5:30 p.m. on Thursday, Sept. 21, at Hopkins North Jr. High.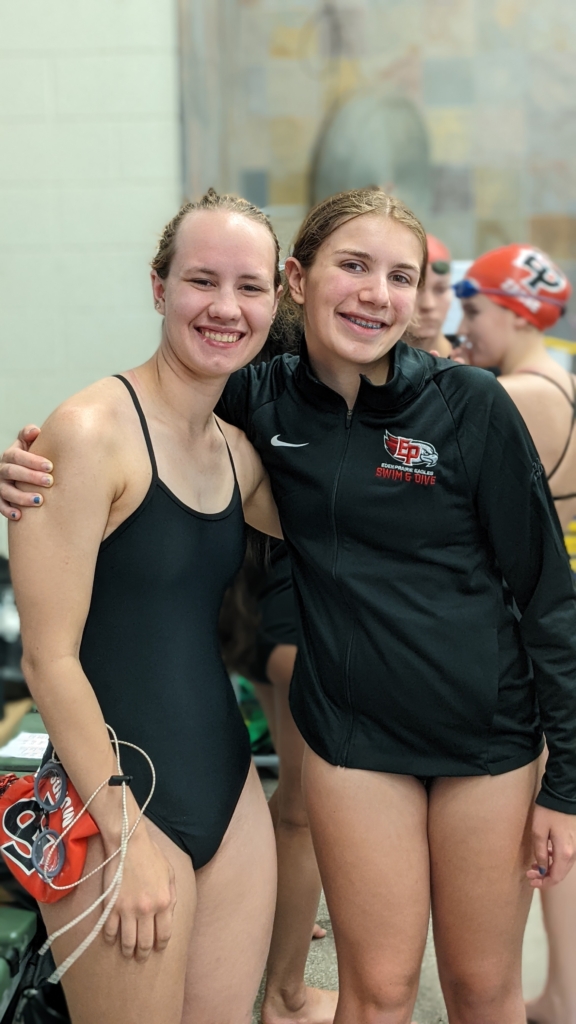 'Eagles rock the pool'
The previous week, the Eagles clashed with Wayzata. They fought hard but ultimately ended down 80-98. "We gave them a run for their money even though they were twice our size," Bloomberg said.
Junior Alice Stoppel, who earned a best time in the 200 IM, said, "Even though we just started the school year the stress didn't stop us from doing our best."
Several EP girls earned best times:
Olivia Bradford in the 200 and 500 free.
Sarah Ouaxhani, Ashley Prodiehl, Bonarissa Lobo, Payton Bui, and Genevieve Champine in the 50 free.
Avery Pennell and Bui in the 100 free.
Stoppel in the 200 IM.
Freshman Sasha Friede said, "This meet was better than the last. Practice has paid off for sure."
Notable swims include Ella Drewes' first place in the 100 breast and Sydney Thompson in the 100 fly, Bloomberg said.
In addition to turning out great swims, the swimmers said it was a fantastic experience. Senior Keira Fogarty said, "The girls and I had so much fun cheering and we're always the loudest at the pool."
Junior Grajkowske may have put it best when she simply said, "Eagles rock the pool."