The Eden Prairie High School (EPHS) girls varsity swim and dive team defeated St. Michael-Albertville (STMA) 105-81 in their season-opening meet.
The clash took place at the Eagles' home pool at the Eden Prairie Aquatic Center on Thursday, Aug. 31.
"It was an exciting meet that involved two closely matched teams," said the team's new head coach, Bill Bloomberg. "The depth of our team and their performance was the difference. I could not have been more proud."
Bloomberg said the team "utilized an unconventional strategy" in the 400 freestyle and 400 medley relays to help win the meet. Instead of stacking his swimmers with the fastest four in the A relay and the next four fastest in the B relay, which is the usual approach, Bloomberg split them between the A and B 400 relays.
He said he made the change to ensure the Eagles secured second and third places, maximizing the team's points.
"Placing first and second in the 200 free relay cemented the victory," Bloomberg said.
Team captain Barton: 'We delivered'
Team co-captain Elizabeth Barton, an EPHS senior, said, "The girls had an amazing meet. We barely beat STMA last year, so we knew it would take a lot of fast swims to pull ahead again this year, and we delivered."
She added, "A lot of us were nervous for this season, but winning this first meet really brought more energy and excitement to the team. A large part of the win is due to our relays, which our coach had strategically set up for us."
Bloomberg said many Eagles swimmers met or exceeded their lifetime bests in this first meet of the year, after only a couple of weeks training.
Individual wins included Keira Fogarty in the 50 free, Sydney Thompson in the 100 fly, Siri Dunn in the 500 free, and Ella Drewes in the 100 breast.
Bloomberg: 'A true team effort'
The meet was also Bloomberg's debut as head coach. Last year, the team was coached by Christine Retzlaff, who served for one year after longtime head coach Kelly Boston stepped down.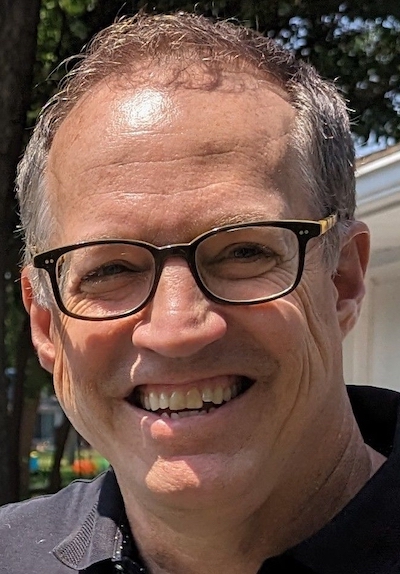 Bloomberg is a graduate of St. Olaf College, where he captained the swim team as a student. He is also a 12-time all-American and 11-time conference champ.
Having continued swimming after college, he holds several Masters swimming records and is a former coach for the Edina Swim Club.
Last year, when his children left for college, Bloomberg volunteered to coach the EPHS girls swim team alongside Retzlaff. He has received support in his new role from Boston, Foxjets Swim Team coach Lloyd Larson, EPHS's new director of student activities Joe Perkl, as well as parents and swimmers.
"It's been a true team effort," Bloomberg said. "I'm pleased our first meet went well, but what really makes me happy is when the girls have fun."
The team has already been bonding at practices as well as fundraising events. Last weekend, the team washed cars at Frattallone's Hardware and Garden in Eden Prairie to raise money for the team. "The highlight was when the fire department brought over one of their fire trucks to get cleaned," Bloomberg said.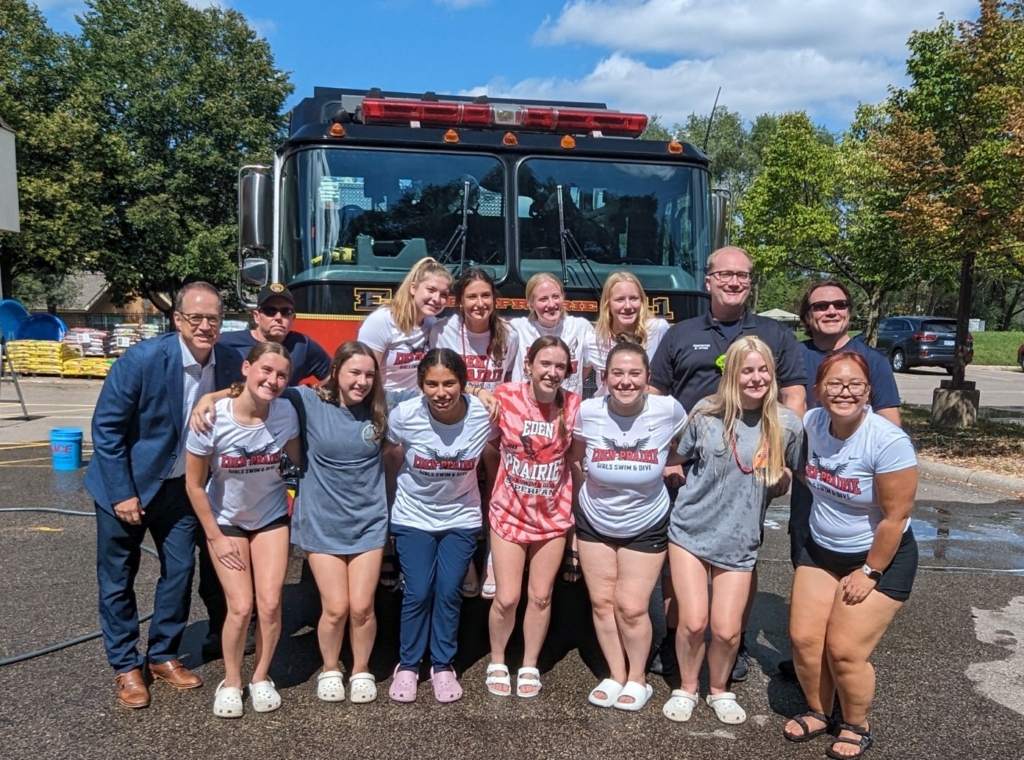 Barton said, "Coach Bill is doing a great job as a first year head coach. We jumped right back into training on Friday and we're looking forward to our next meet."
EPHS girls swim and dive will next face Wayzata High School at Life Time Fitness in Plymouth at 5:30 p.m. on Thursday, Sep. 7.
Comments
We offer several ways for our readers to provide feedback. Your comments are welcome on our social media posts (Facebook, X, Instagram, Threads, and LinkedIn). We also encourage Letters to the Editor; submission guidelines can be found on our Contact Us page. If you believe this story has an error or you would like to get in touch with the author, please connect with us.