Eagles head softball coach Dan Rubischko is known for his honesty in post-game huddles.
That honesty often includes constructive criticism along with coaching the team up for the next game. This time it was following a season-ending 2-1 loss to Shakopee in the Section 2AAAA championship final. And his observations were decidedly positive.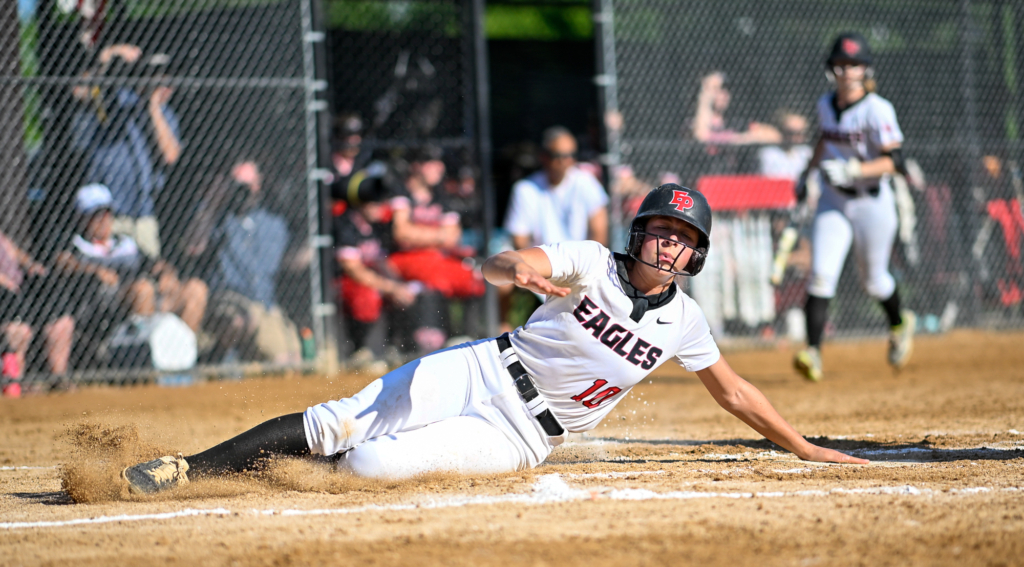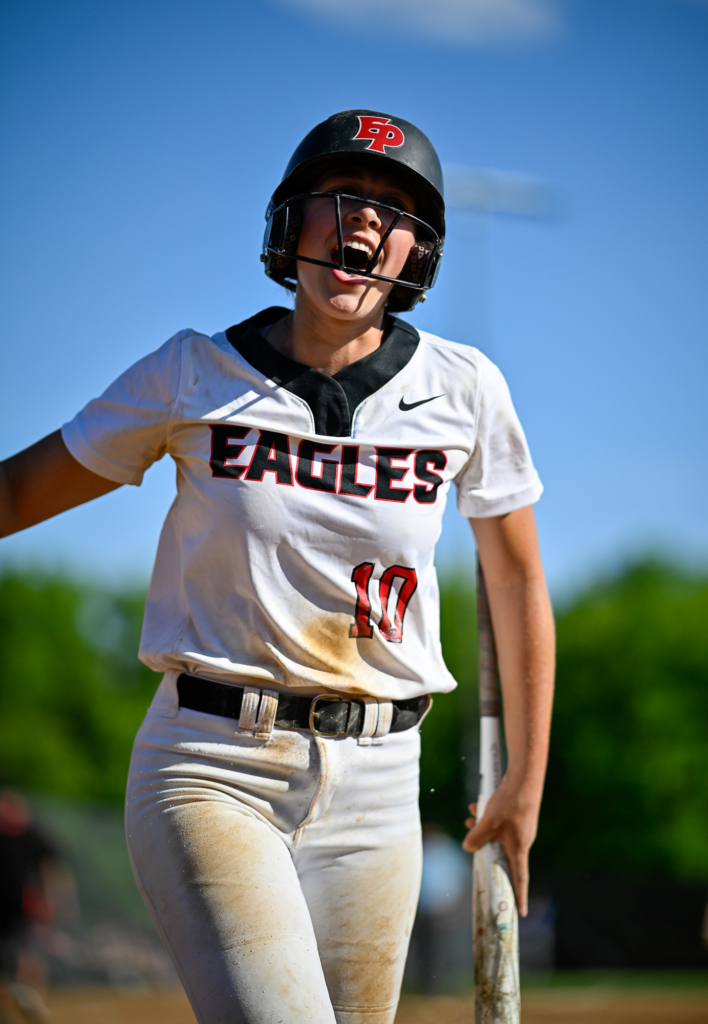 "It was a great game," he said. "Hats off to their pitcher. We weren't able to score enough runs to win the game." He thanked an emotional group of seniors for their contributions, some of whom began playing high school softball in the eighth grade.
Game summary
The Eagles put a run on the board in the second inning thanks to a lead-off single by junior third baseman Rose Neuman, a single by freshman Genevieve Streed, and a misplayed Jenna Fryar bunt by Shakopee's pitcher that scored Neuman.
But the Eagles managed only one single in the third inning and one stranded runner reaching third base in the fourth the rest of the way.
Senior pitcher Kari Welter gave up a two-run homer in the third inning but shut the Sabers down, allowing only one more baserunner. She gave up just four hits.
The loss ended the Eagles' season with a 15-11 record and runner-up hardware for finishing second in Section 2AAAA.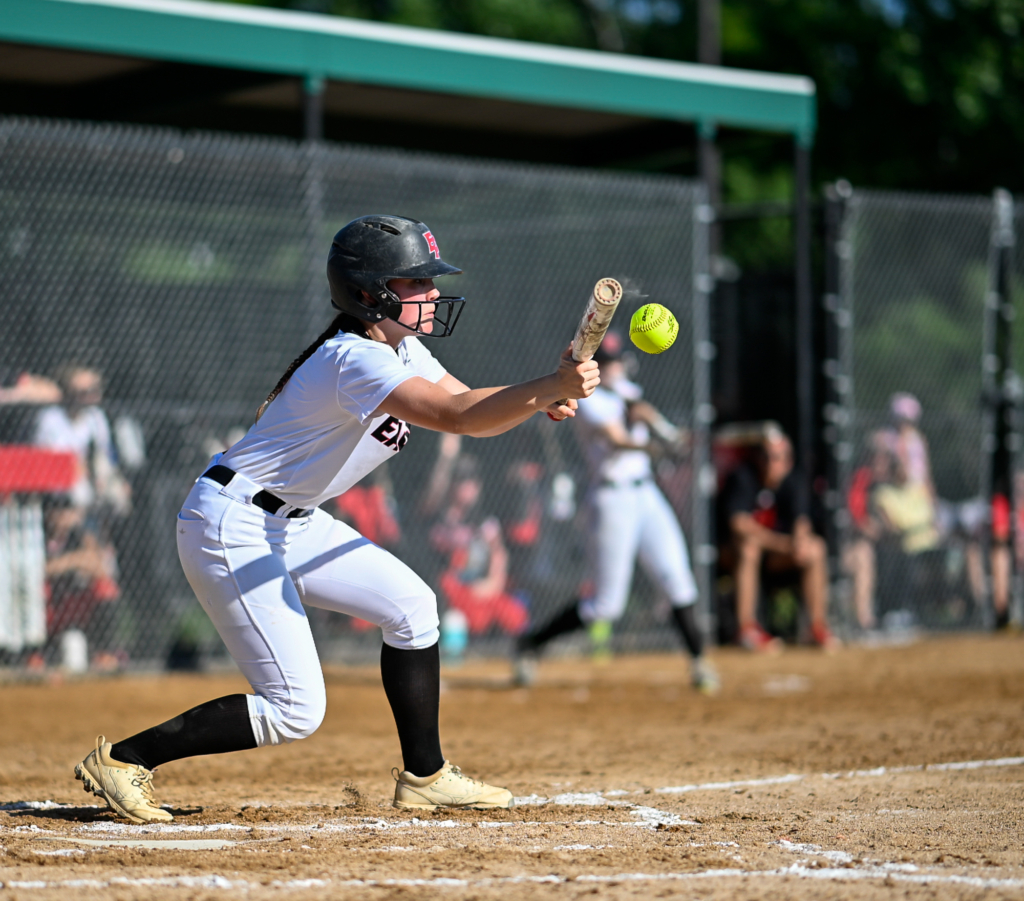 Welter ended her career with 245 strikeouts and 317.66 innings pitched – both modern-day records for Eden Prairie High School softball. She finished the 2023 season with a 12-6 record and a 28-13 career record. She also led the team with a .347 batting average (more than 20 at-bats).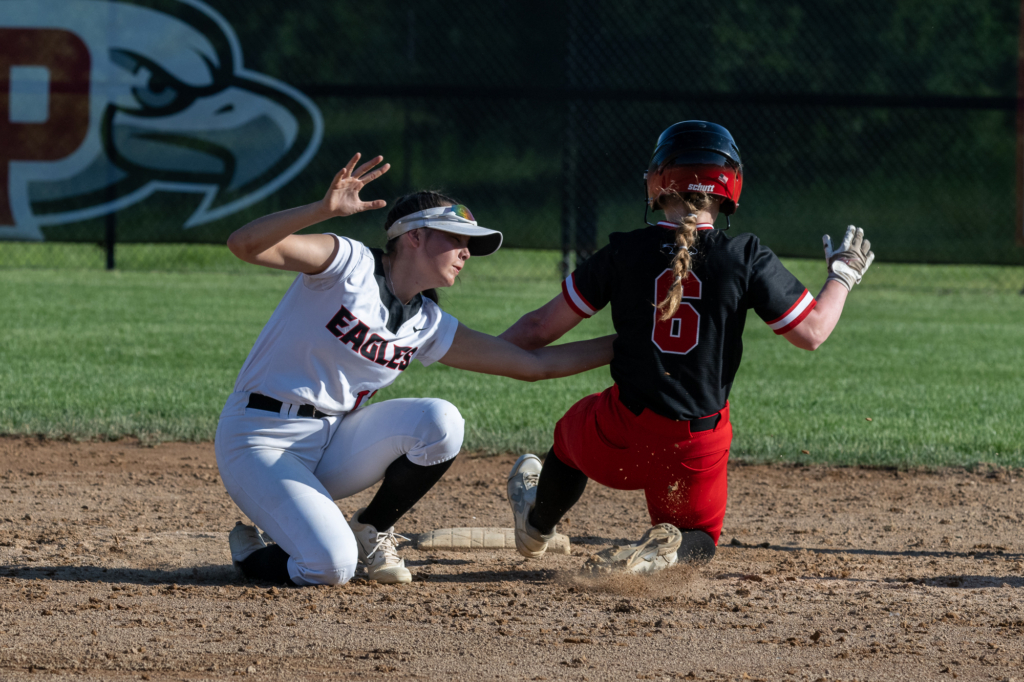 Sophomore Rose Weber led the team in hits with 30. Welter and junior Rose Neuman tied for most runs batted in with 18. Sophomore Maya Miller scored the most runs (27).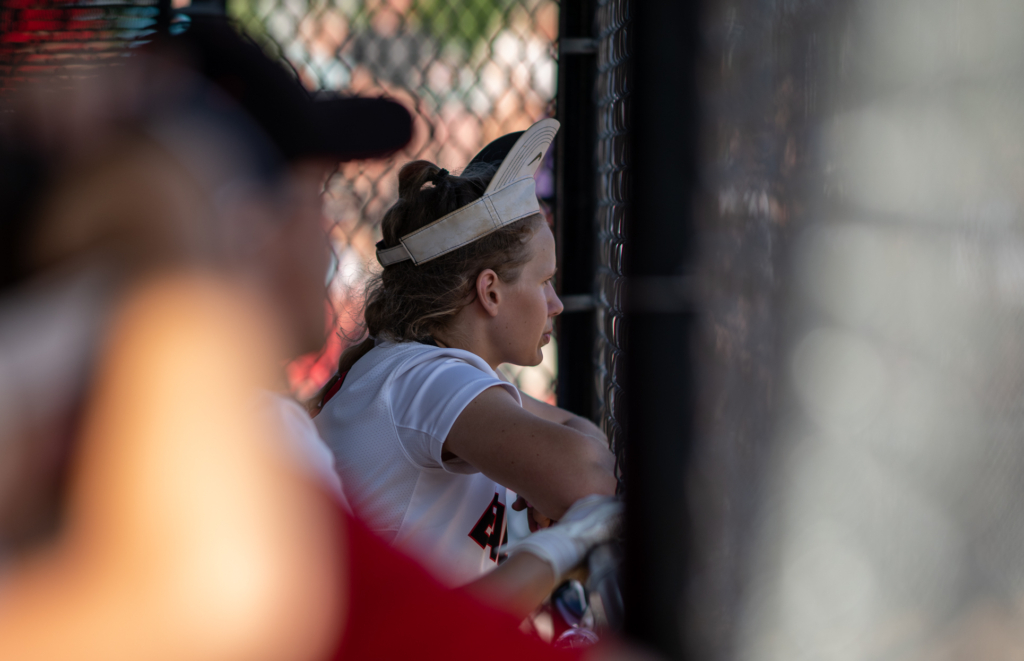 The Eagles will lose five seniors to graduation – Welter, catcher Grace Streed, outfielders Jenna Fryar and Cierra Creager, and pitcher Elizabeth Liu, who was out the entire season following knee surgery in 2022.
Shakopee will represent Section 2AAAA in the State Tournament June 8-9 in Mankato.
Editor's Note: Jim Bayer is a reporter for EPLN and assistant varsity coach of the Eden Prairie High School softball team.
Comments
We offer several ways for our readers to provide feedback. Your comments are welcome on our social media posts (Facebook, X, Instagram, Threads, and LinkedIn). We also encourage Letters to the Editor; submission guidelines can be found on our Contact Us page. If you believe this story has an error or you would like to get in touch with the author, please connect with us.