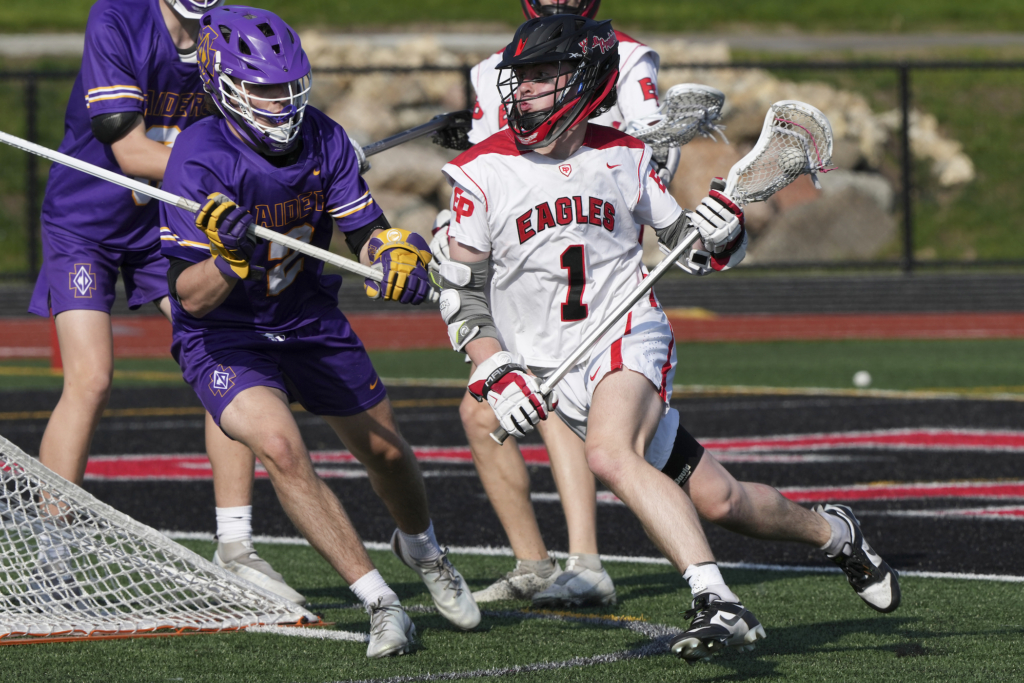 The Eden Prairie High School boys and girls lacrosse teams concluded their regular season games at home Thursday on a high note.
Both teams are poised to kick off their journey in the Section 2A playoffs next week.
The boys lacrosse team beat Cretin-Derham High School 10-1 to improve their season record to 7-5. Eagles senior attacker Kody Balon (1) and junior midfielder Ben Reisdorf (5) each scored three goals.
Meanwhile, the girls lacrosse team, ranked No. 8 by the Minnesota Girls Lacrosse Coaches Association, beat Breck School 18-2 to improve their season record to 8-4.
Eagles junior midfielder Avery Wallace (9) scored four goals, while her sister, junior defender/midfielder Josie Wallace (10), added three goals. Junior attacker/midfielder Lauren Rice (21) and senior attacker/midfielder Brinley Hopper (5) also scored three goals apiece.