Eden Prairie High School (EPHS) boys volleyball players were crushed last year when Minnesota State High School League (MSHSL) members said no to the sport joining the ranks of varsity sports – by a single vote.
Tuesday, the MSHSL voted again.
This time the thumbs were up, and the sport becomes sanctioned by the MSHSL beginning in the 2024-25 season.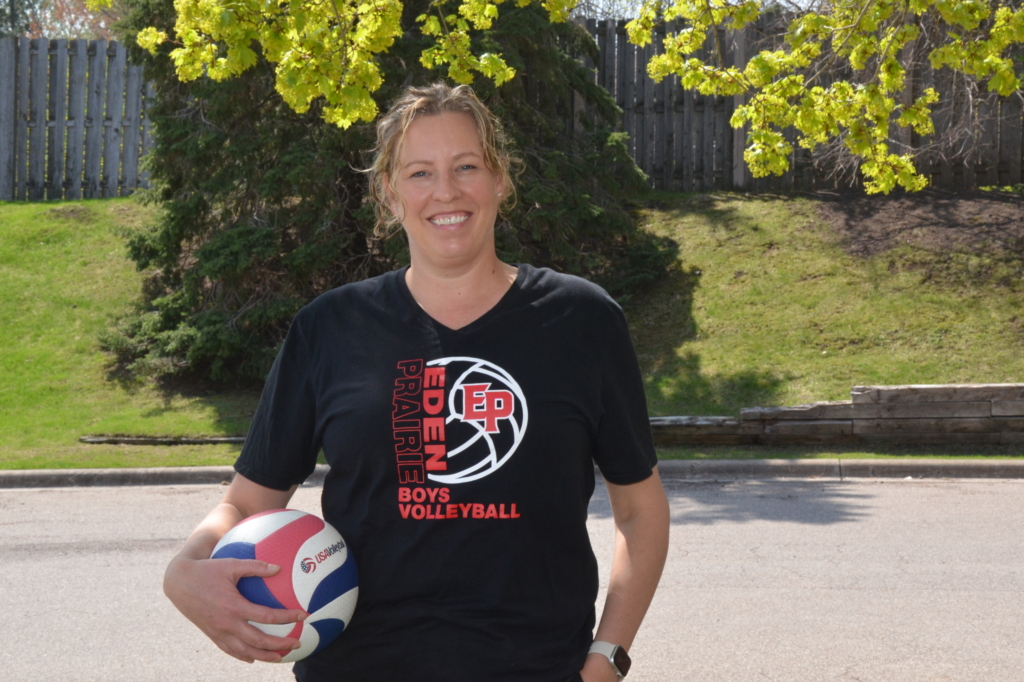 "Amazing, very happy and excited; excited for the boys," said EPHS boys volleyball head coach Stephanie Chapek. "They're going to be ecstatic. Last year with the no vote, it was crushing for them, and, you know, I knew they'd be sad, but it really, really, really bothered them. I'm so happy and excited and I feel really good about the future of volleyball in Minnesota."
Senior captain Adam Berger's first thought was relief. "My first reaction was: finally," he said. "With it being a very close vote the past couple years, all we needed was one or two more people switching over to make it pass. This year that finally happened."
For Berger, the decision is important but bittersweet. "As exciting it is and and how much I wanted it to happen, it doesn't mean a whole lot to me," he said. "I'm graduating next year so I won't be able to experience it. But for others, I'm super happy. They will get an experience that I will never have. I'm very excited to see where boys volleyball will become in a few years."
The team celebrated Tuesday night with a three sets to none win over Minneapolis Southwest, bringing their season record to 9-1.
'A huge part of our lives'
Chapek has been the team's head coach since its inception in 2019.
She graduated from Hopkins High School in 1998, played volleyball at the University of Minnesota from 1998-2001, and trained with the U.S. national team for a while before playing in Portugal.
"I played a season there and came home," she said. "But I enjoyed playing, so I started playing two-on-two beach volleyball on the Association of Volleyball Professionals (AVP) tour." One of their first tournaments was in Chicago.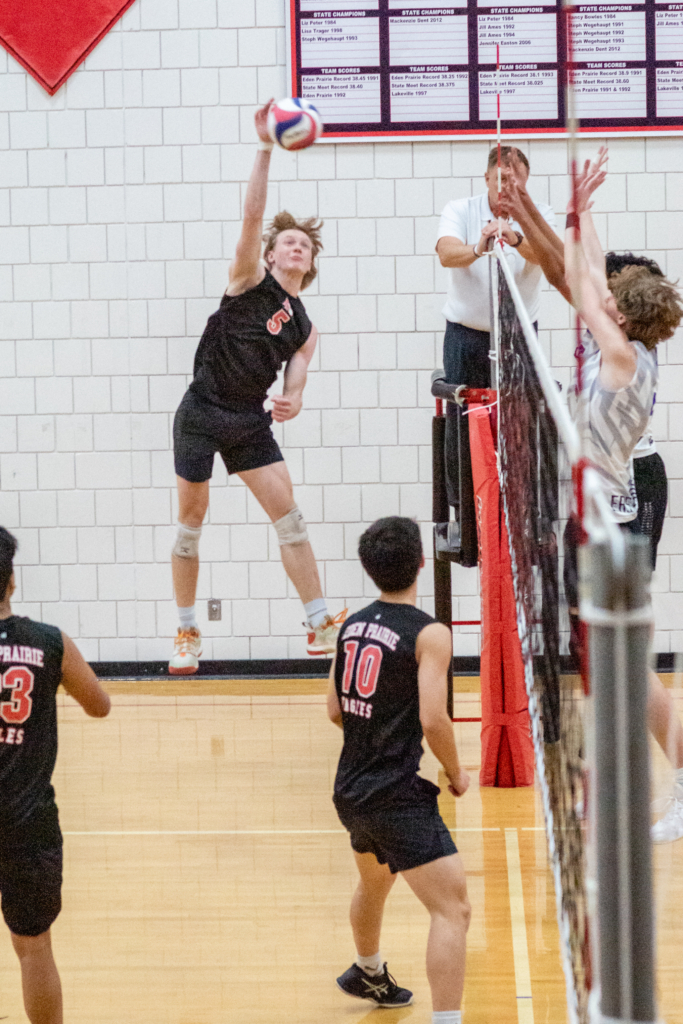 She and her partner's first match was against Misty May-Treanor and Kerri Walsh Jennings, who would go on to win gold medals in beach volleyball at the 2004, 2008 and 2012 Summer Olympics.
"So that was really fun," she said.
After a couple of years on the AVP tour, Chapek was head girls volleyball coach at Edina High School from 2011-14.
In 2018, while running another volleyball club, she agreed to lead Eden Prairie High School's sand volleyball program at Round Lake Park.
"When they hired me, I said, 'Great, but I want to start a boys team,'" she said. "So that's kind of how it all happened."
The first season of boys volleyball was in 2019 under the auspices of the Minnesota Boys High School Volleyball Association.
Perhaps the biggest reasons boys volleyball was on Chapek's radar come in the form of her two boys, Alex, 10, and Tyler, 13.
"(Husband Corey) and I met through volleyball," she said. "So, volleyball has been a huge of part of our lives. We hoped that if our boys are interested, that it's something they can do for fun. It doesn't have to be their main sport. I just had so many great opportunities playing that I want it to be part of growing it for boys, too."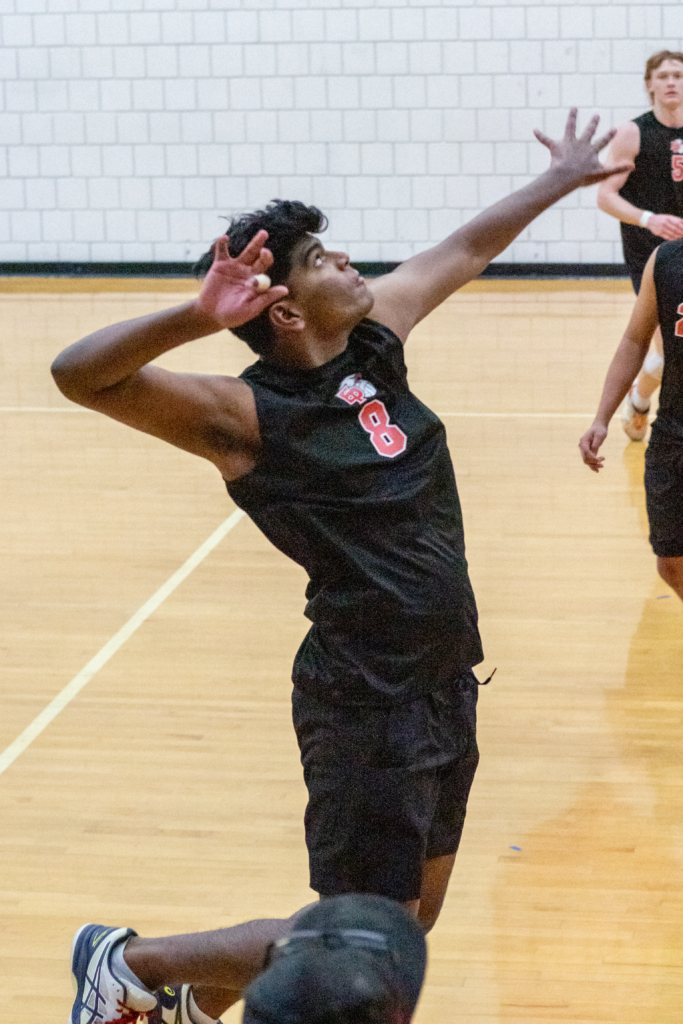 As it turns out, her boys love it. And that has spilled over into the high school program.
"It did start out that I have two boys who I want to play, but I was hooked with these (high school) kids at the first open gym," she said. "The boys we've had in the program just love volleyball so much. And it's really fun to find a sport that they are truly passionate about. For me, that has been very fulfilling."
Currently, 42 boys in grades 7 through 12 participate in the high school program, including 11 on the varsity squad that Chapek coaches with her assistant Trevor Hegranes. Renee Lange, one of the original advocates for the program, coaches the JV team. Her twin daughters, Anika and Piper, were varsity players before their graduation in 2022.
Proponents of the sport have cited an opportunity to involve athletes who historically haven't participated in high school sports. More than half of participants identify as people of color, with Asian students making up about 40% of that total, according to the MSHSL.
"A few of our boys may have played other sports when they were younger," Chapek said. "But they don't do high school sports. Only one or two athletes out of 42 are playing another sport in high school. So, they are coming to us just not having that experience. They just fall in love with the sport and are all in on it."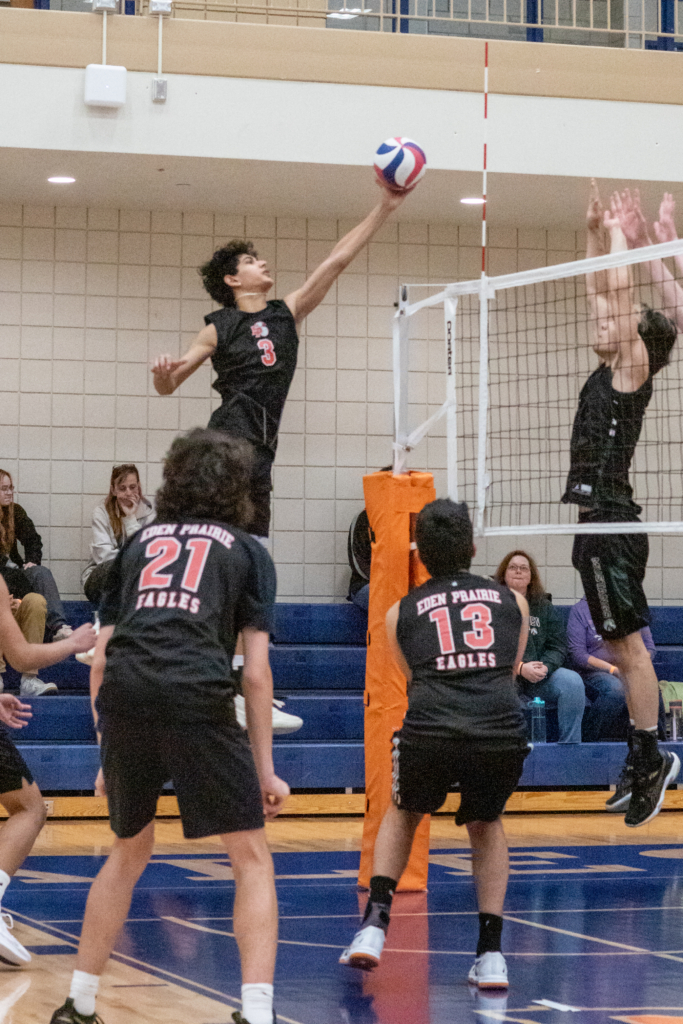 One of those two players participating in another sport is senior Berger. He's also the only remaining player from the original group in 2019, when he started volleyball as an eighth grader. Now, he is also a captain of lacrosse, another spring sport. He is able to manage that because practice and game schedules typically don't collide during the season, Chapek said.
Fresh eyes
Chapek said boys and girls volleyball share a lot of similarities. The differences lie in experience.
Girls had significant learning curves when they began playing traditional boys sports, such as hockey. The same is true for boys in volleyball, Chapek said.
"By the time girls come to varsity they've been playing for so much longer," she said. "The girls have much more ball control (skill). They understand the game because they've had the experience. The boys come in with fresh eyes. A lot of different things happen with the boys that you just don't see with the girls. But in terms of just volleyball, it's very similar."
Chapek expects the power game to come along quickly with boys as skills improve. "Especially when the ball control comes," she said. "Then you will start to see more of the power, the jump serves, the power in hitting, more defense than girls games. But the boys are athletic, so they do things, techniques I've never seen, but it works. They are still learning control."
Mostly, she sees the sport as another opportunity for kids to participate.
"It's great to have another opportunity, another sport that's different than other sports offered," she said. "It's very competitive and it's an athletic sport. It's a life-long sport and I think that it's really important to learn something when you're younger that you can take with you as an adult."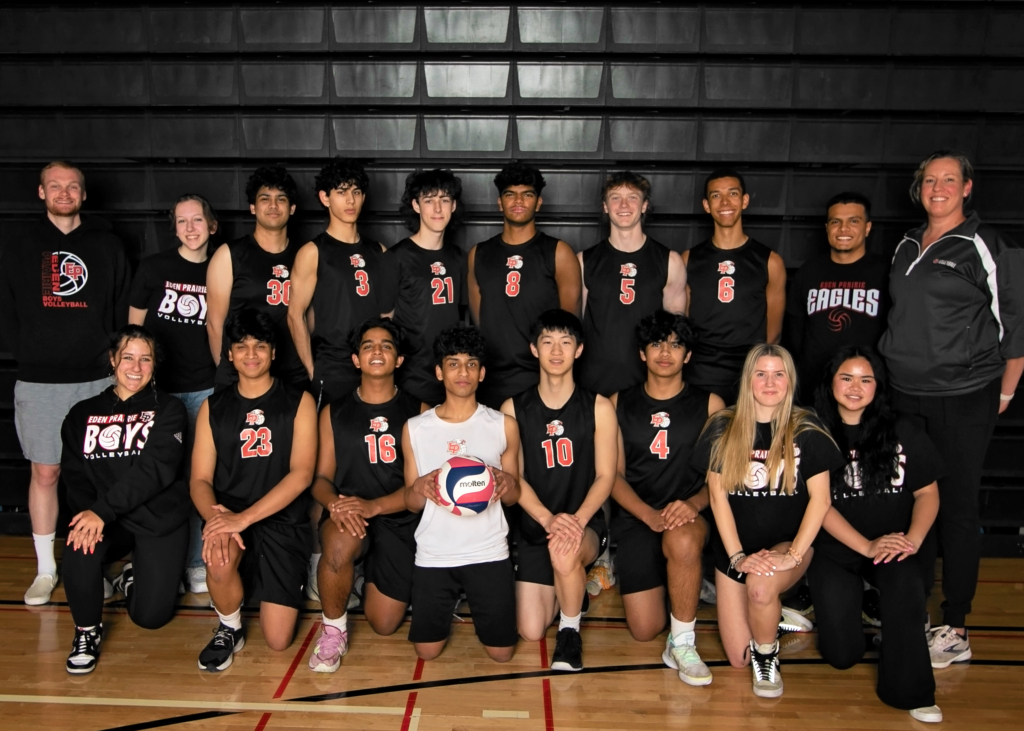 Chapek has appreciated the support the sport has received.
"I've seen nothing but support from our school and athletic director (Russ Reetz)," she said. Reetz helped write the initial proposal to add the sport, she added. "Everything for us has been great. We have the gym space. We've been supported getting what we want and need."
The boys program teamed up with the girls association. Information about the program is on the Eden Prairie Volleyball Association website.
The future
An MSHSL task force will decide this summer whether the sport continues to be played in the spring, which Chapek supports.
Given her love of the sport and her history with the EPHS program, Chapek says she would love to continue as head coach in the inaugural 2024-25 season.
With MSHSL's approval to sanction boys volleyball bylaw amendment, Minnesota becomes the 25th state association to sanction the sport. Nearly 2,000 participants are currently playing through the Minnesota Boys High School Volleyball Association, an MSHSL statement said.
"This is another milestone day in the League's rich history of supporting member schools and their students," said Board of Directors President Troy Stein, activities director at Edina High School. "The Representative Assembly was very reflective and thorough in their consideration of the proposed bylaw amendments that were before them today.
Editor's Note: This story was updated May 11 to include comments from senior captain Adam Berger.
Comments
We offer several ways for our readers to provide feedback. Your comments are welcome on our social media posts (Facebook, X, Instagram, Threads, and LinkedIn). We also encourage Letters to the Editor; submission guidelines can be found on our Contact Us page. If you believe this story has an error or you would like to get in touch with the author, please connect with us.