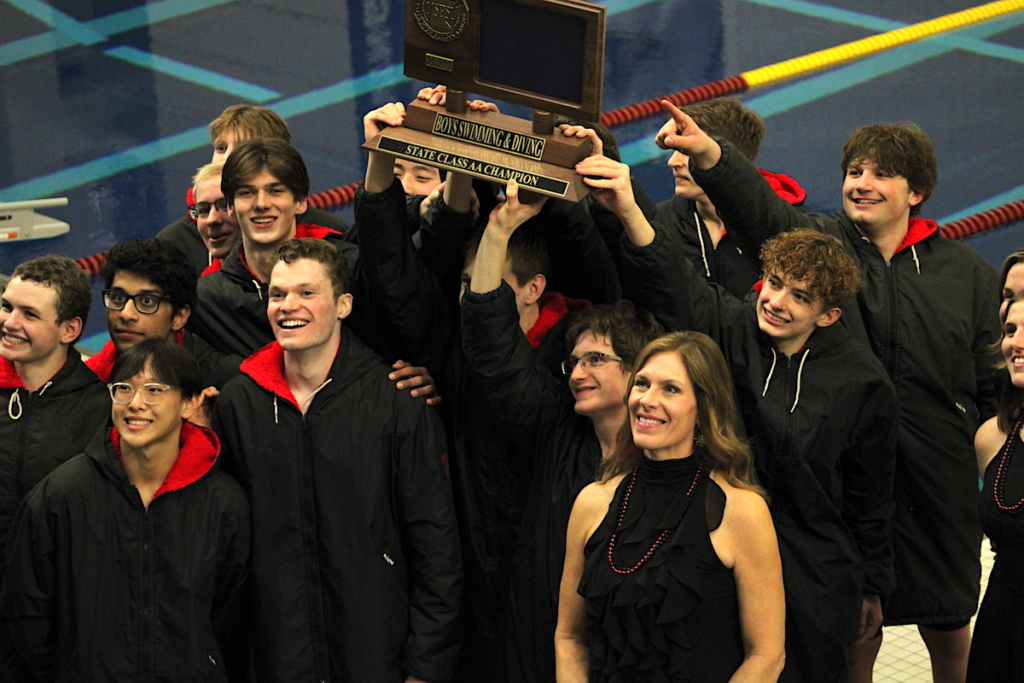 After winning the Lake Conference and the state title this year, Eden Prairie High School (EPHS) boys swim and dive head coach Kelly Boston and swimmer Luke Logue have been honored with top awards by the Minnesota Swim & Dive Coaches Association.
Boston was named Class AA Boys' Coach of the Year and Logue, a senior and team co-captain, was named Class AA Boys' Athlete of the Year.
These awards are voted on by coaches across the state and were awarded at the All-State Banquet on April 28 in Minneapolis. The All-State Banquet is attended by 600 All-State (top 8 at the state meet) swimmers and divers, their families and coaches.
"I feel fortunate to have coached this group of amazing young men in my 13th year with EPHS," Boston said. "All 30 athletes had something special to add to the team."
Boston said that at the start of the season last Nov. 28, she was unsure if the team had a shot at the state championship. However, she said, "The boys set the state team title as their goal and worked each and every day to make it a reality.
"I hope these boys look back on the memories of winning the Lake Conference, five events at the state meet, including all three relays, and the AA state team championship and feel empowered with the life lessons that hard work and perseverance really does pay off," she added.
"Being a good dependable teammate does matter no matter your role. And anything is possible when you believe in yourself and you believe in those around you."
Boston congratulated her athletes, who qualified for the gold academic standard with an average 3.84 GPA, and thanked her assistant coaches Anna Gard and Kelly Derouin. "I could have not asked for two better assistants," she said. "Winning a boys state title with an all-female staff is a memory I will always cherish."
At the state meet held March 2-4 at the University of Minnesota, Logue successfully defended his title in the 100 backstroke, finished first in the 200 IM, and led off the state champion 200 medley relay for Eden Prairie, each of which earned him Automatic All American status.
Logue also anchored the All-American Consideration 400 free relay, which resulted in another state title for Eden Prairie in a tight race that was decided by 0.03 seconds. Next year, Logue will study and swim for the Fighting Irish at Notre Dame.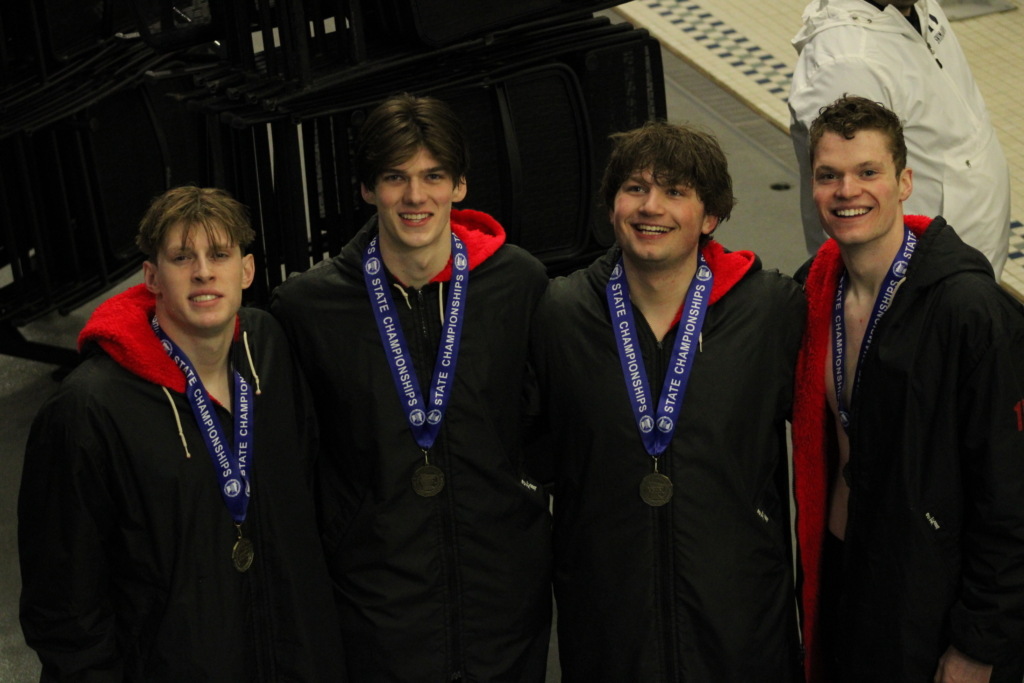 Comments
We offer several ways for our readers to provide feedback. Your comments are welcome on our social media posts (Facebook, X, Instagram, Threads, and LinkedIn). We also encourage Letters to the Editor; submission guidelines can be found on our Contact Us page. If you believe this story has an error or you would like to get in touch with the author, please connect with us.