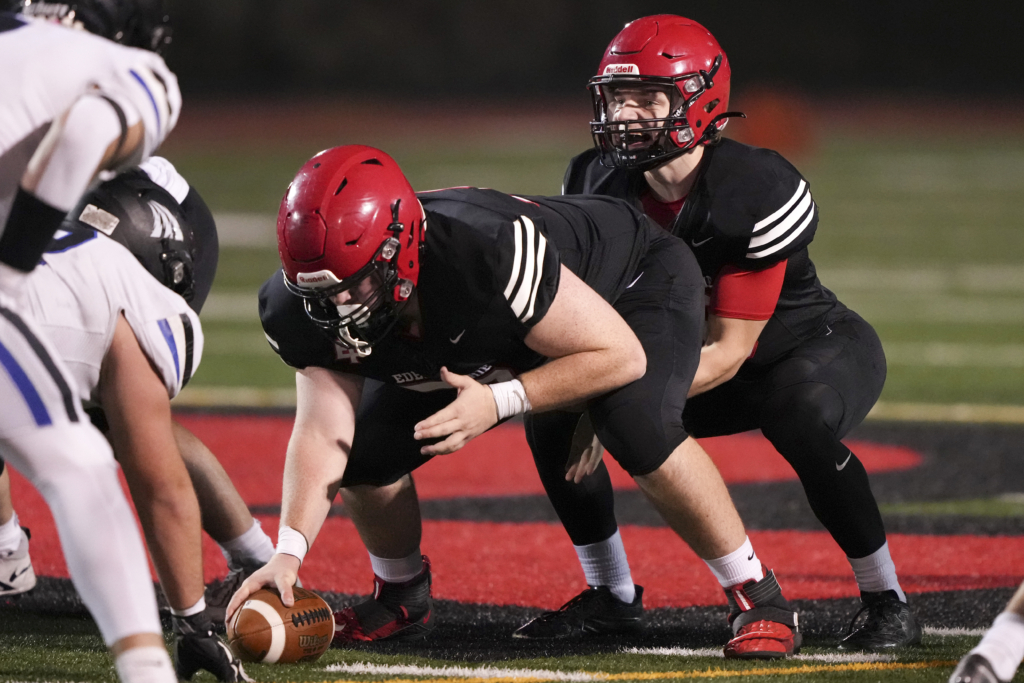 Eden Prairie's Will Sather likes what he sees in the Ivy League.
After a recent trip to New Jersey, the Eagles' standout student-athlete – who has excelled in the classroom, as well as on the mat and the gridiron – announced his commitment to the admissions process at Princeton University.
In a statement on Twitter last week, the Eden Prairie junior thanked his parents, family, friends and coaches before declaring his intention to study, wrestle and play football at one of the nation's most prestigious institutions of higher learning.
"I'm honored and excited to announce my commitment to the admissions process at Princeton University!" Sather wrote in the tweet. "Go Tigers!"
Sather completed a campus visit to Princeton in mid-April, where he toured the school and learned more about the Tigers wrestling program.
"I was out there two weeks ago and I had an awesome time," he said on Thursday. "I love the campus, it's beautiful. I love the town of Princeton too. It was really amazing."
A student first and foremost, Sather has an unweighted 4.0 GPA at Eden Prairie High School with several Advanced Placement courses. Recently, he scored a 32 on his ACT.
The academic success compliments the athletic accomplishments. As the starting center for the Eden Prairie football team, the 6-foot-1, 270-pound Sather earned All-District Metro Gold South First Team honors, helping lead Mike Grant's squad to a birth in the state semifinals at U.S. Bank Stadium in November. Sather barely left the field in the semifinal game, playing both ways in a closely-fought defensive battle against Rosemount.
But it might be under the hot spotlight on the wrestling mat where Sather shines brightest.
In 2022, he became the first sophomore in the history of the Minnesota State High School League to win the heavyweight state title. In March, Sather was the state runner-up in the heavyweight class, compiling a 44-2 season record on head coach Marcus LeVesseur's highly-ranked Eagles wrestling team.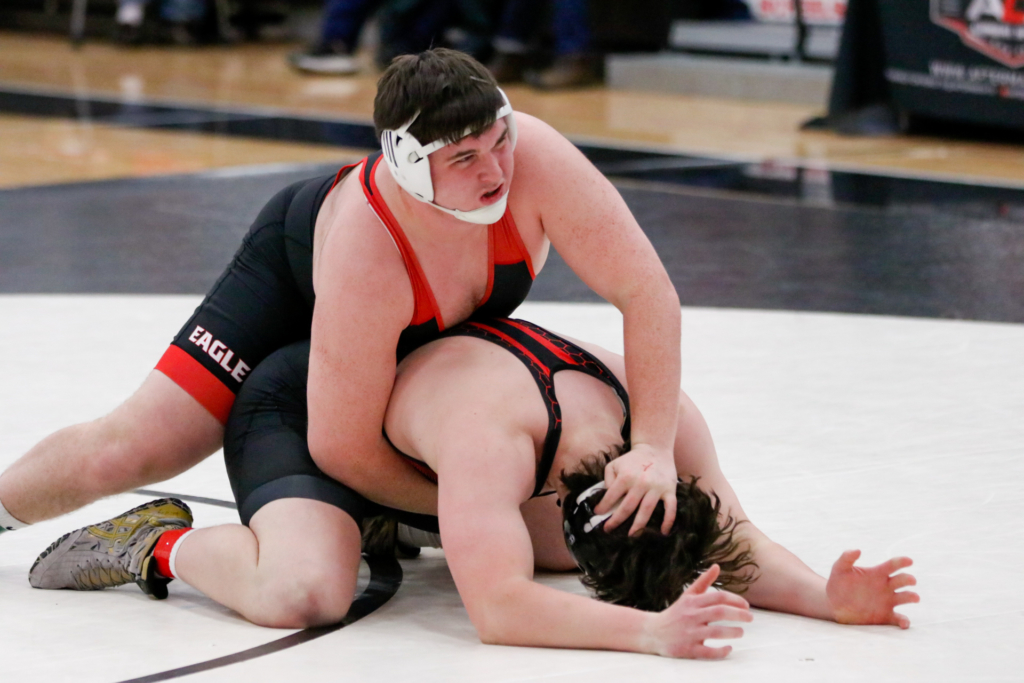 Sather has consistently demonstrated a maturity beyond his age; hitting both the books and his athletic opponents with equal enthusiasm. And he's ready to rise to the challenge of duplicating that workload at the Ivy League level.
"It's definitely going to be something I have to balance for sure," he said. "Princeton is such a unique place, though. And I think if there's anywhere that I can (compete in two sports), it would be there, just based on the support that they have in place for not only students but also student-athletes.
"It's really special. So I think at Princeton I'll be able to thrive, even doing both sports."
Sather is currently undecided on his major. And with varied interests, he's keeping his options open.
Studying business in college is something he's considered since taking business courses at EPHS. He enjoys working with numbers, but at the same is intrigued by exploring health sciences.
"I'm thinking either economics because it's a liberal arts school," he said. "Or maybe a bio, pre-med track. So really different, but those are my two main focuses, things that I enjoy the most."
Admissions policies in the Ivy League
Because Ivy League schools do not offer athletic scholarships, the admissions process is different from most universities, which require national letters of intent to document the commitment of student-athletes.
According to the Princeton University website, the school's admissions office "may choose to advise certain applicants in writing of probability of admission no earlier than Oct. 1 of the prospects senior year of high school."
So Sather won't find out his official status until this fall. But his prospects for attending the fourth oldest university in America appear promising, provided he follows his current trend of high achievement.
Princeton's policy states, "Likely letters will have the effect of letters of admission in that as long as the applicant sustains the academic and personal record reflected in the completed application, the institution will send a formal admission offer on the appropriate notification date."
Princeton was founded in 1746, 30 years before the signing of the Declaration of Independence. The next 16 months may be short by comparison, but they might feel more like centuries for Sather, who can't wait to get started on his collegiate career.
"I'm super excited and being able to do both sports is incredible," he said. "And I get to do it at the best school in the country. So there's nothing more I really could have asked for. It's a dream come true, for sure."
Senior year awaits
In the meantime, Sather has his attention focused on reading, writing, wrestling, and realizing that the football season is right around the corner.
"I'm super excited for my senior year, especially now that I kind of got this off my plate and I've made a decision," he said. "So that's really nice."
Sather continues his conditioning for wrestling as well as football, with workouts scheduled around school and homework.
"I've been focusing in on the weight room of my club team with Pinnacle Wrestling School," he said. "I have a great room of guys there that push me and made me a better wrestler.
"And I'm looking forward to hopefully a great fall with all my guys (on the football team)."
The football season opener is just four months away for the Eagles, who kick off the 2023 campaign by hosting Buffalo on Aug. 31 at Aerie Stadium.
"I think we've got a special group," Sather said. "I've been playing with them all since third grade. So it's gonna be fun for sure."