Eden Prairie High School spring sports are underway following a mixed-weather bag. From snow to the 80s, and back to snow again, in just a few days have allowed teams to move out of the Prairie Dome and Activities Center (except badminton, which plays in the main gym, and synchronized swimming, which uses the Oak Point pool) on to their regular playing fields.
Today and again next week, Eden Prairie Local News offers previews of the seven varsity sports competing in the Lake Conference. Today, we look at track and field, softball, and boys and girls golf. Next week we will feature badminton, boys tennis, boys and girls lacrosse, and synchronized swimming.
Schedules and locations for all sports are located at lakeconference.org.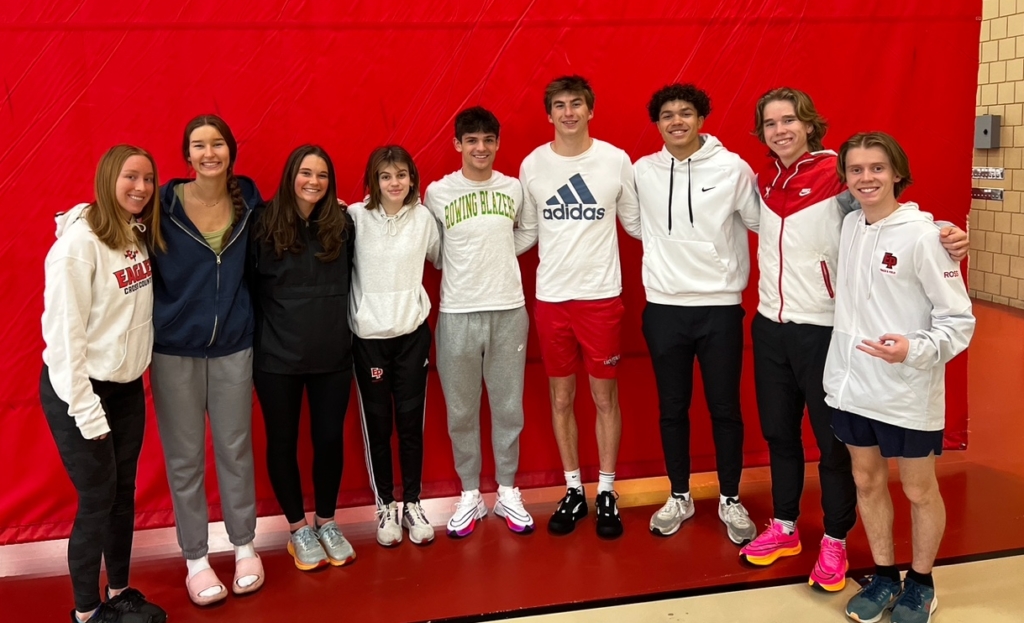 Track and Field
Coach: Zach Hanson (1st year)
Girls head coach: Paul Selman (1st year)
Boys Head Coach Zack Hanson and girls Head Coach Paul Selman are beginning their first year on the job. Hanson moves up after nine years as an assistant track and field coach. Selman, a wrestler and an All-American sprinter at Minnesota State Mankato, is new to the program. The program boasts a roster of 185 boys and 135 girls, the largest team since 2009. The program has two head coaches, and has added new coaches in throw events, sprints, distance events, and jump events. The boys and girls squads share resources, assistant coaches and train together. Upcoming meets include Lake Conference Relays at Wayzata on April 14, a coed dual meet vs. Buffalo at home, and the Shakopee Relays on April 20 at Shakopee Middle School. "We have many home meets this year," Hanson said. "(We) would love to have more spectators come to support (us)!" The full schedule and results are at ephstrack.org.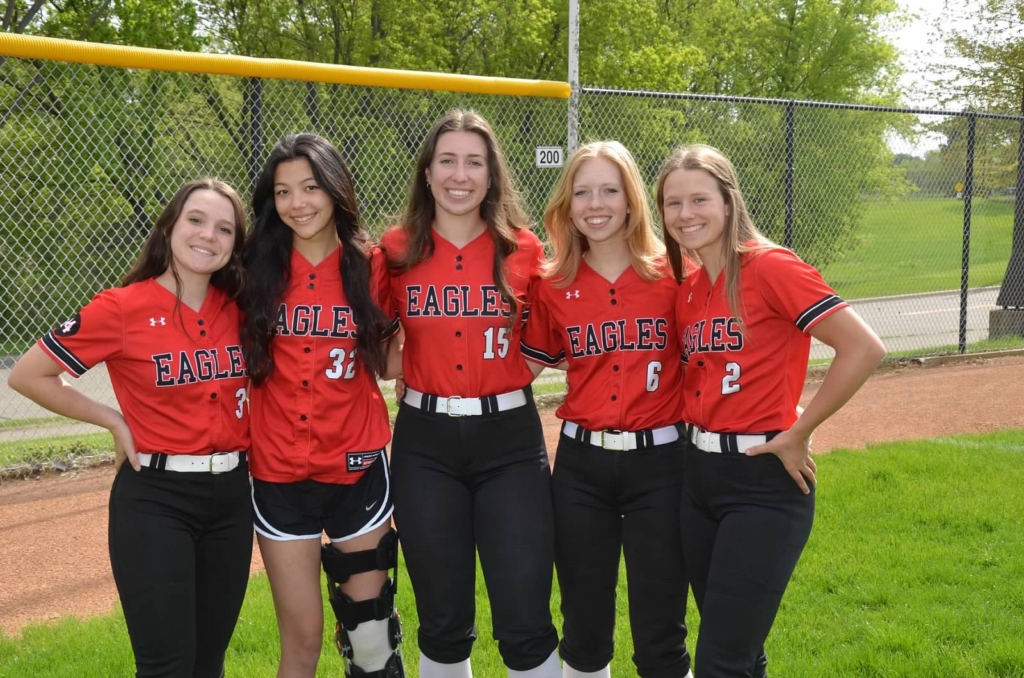 Softball
Coach: Dan Rubischko (22nd year)
The Eagles softball team lost eight seniors to graduation after their Lake Conference champions season in 2022. The team still has five seniors in 2023, including its varsity pitcher, Kari Welter, and catcher, Grace Streed. Fifty players from 7th thru 12th grade registered this year, the largest number of players in recent memory. The program features four teams – Varsity, JV, B and C squads. The Eagles started the season with an 11-2 win over Park of Cottage Grove, another win April 11 over Waconia, a 6-3 win against conference rival Minnetonka, and a 6-1 loss to Chaska. Schedules and results are located at epfastpitch.com.
Boys Golf
Coach: Dan Slinden (1st year)
Captains: Pranay Singh, Tyler Van Dusen
Senior Pranay Singh made it to the state tournament last year.
Slinden enters his second year coaching golf, and the first as the head coach. He has also coached football for 20 years, adapted floor hockey for 20 years, and baseball for 23 years.
His assistant coach is Andy Waselchuk.
The team's first varsity match is on April 19 at Braemar vs. St. Louis Park. The first JV match is on April 18 at Heritage Links golf course.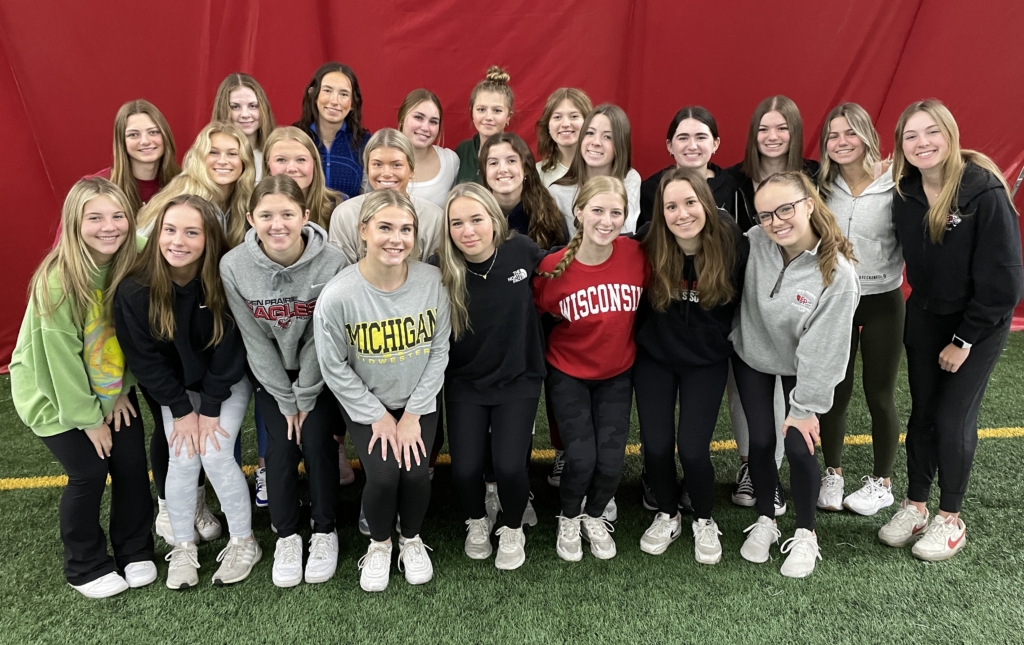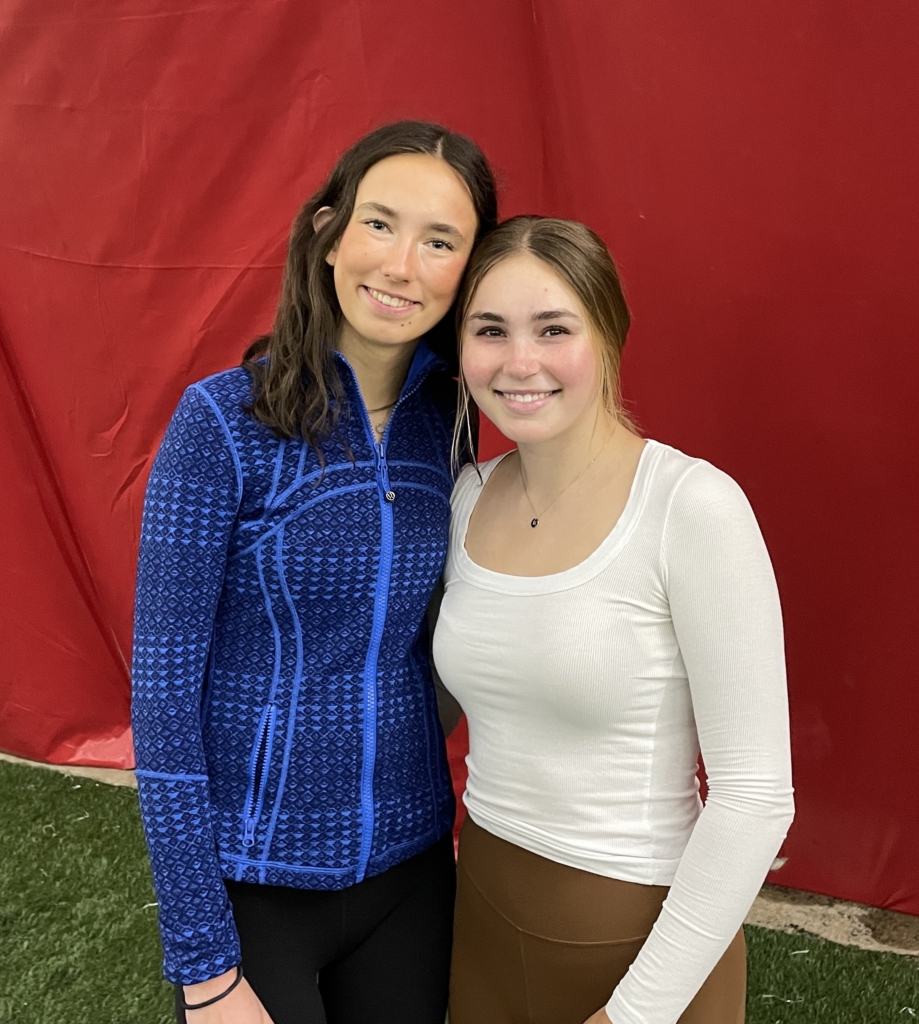 Girls Golf
Coach: Marty Teigen (32nd year)
The team's first game is scheduled for Friday, April 14, at Pioneer Creek vs. Minnetonka and St. Michael.
The Eagles have won their section tournament and competed as a team in the state tournament for the past two years. "The 2023 year will be a year that tests the progress of Eagles as a team," said coach Marty Teigen. The Eagles begin the 2023 season with three seasoned veterans from that team, but also three spots to fill.
The 2023 Eagles are led by senior captain Rose Baynes, a mainstay on the team since seventh grade. "She is truly one of the top golfers in the state," Teigen said. Juniors Paige Trebil and Mackenzie Coburn were also key players on the state qualifying team for the past two years — they bring experience and dedication, and both are expected to play larger roles in the team's progress. Vying for the three open spots early on are senior co-captain Lauren McCartan, juniors Haley Schiel, Lizzy Swartout, and sophomore Natalie McNeil. "However, there are many other young players who have shown great progress from last year," Teigen said. "And they may be pushing for those three spots by the end of the season."
Weather will play a major role in the season as the early-mid April matches will have to be moved to May, and thus the usual seven weeks of matches will be condensed into four busy weeks, Teigen said.
Comments
Comments aren't allowed on our site, but we do offer several ways to provide feedback, and have your voice heard. If you believe the story has an error, or would like to get in touch with the author, please contact us. If you would like to respond directly to this article, we welcome and encourage Letters To the Editor. You can find details on how to submit a letter on our contact page.