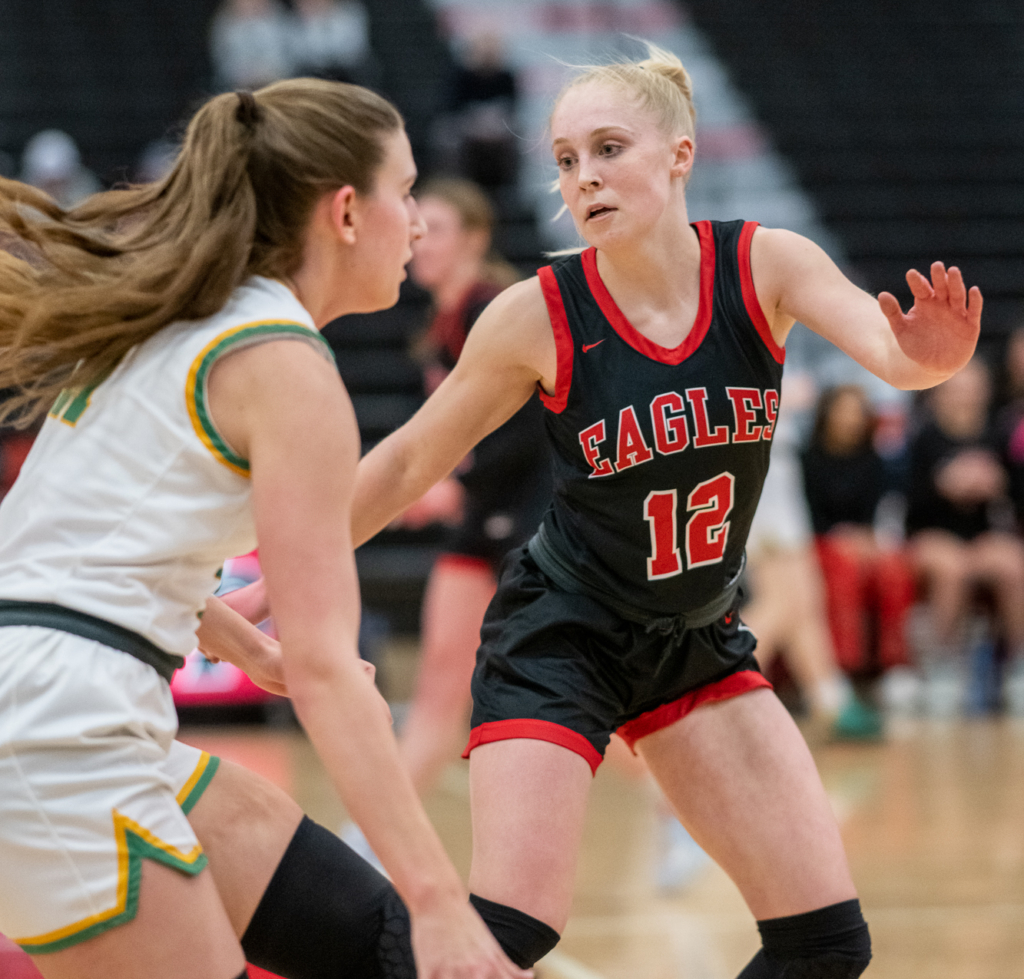 In the era of specialization, two-sport athletes are increasingly uncommon.
Three sports? You may have a better chance of seeing a unicorn running across Prairie Center Drive.
That's what makes Eden Prairie senior Annika Anderson, the 2022-23 Athena Award winner from EPHS, so special.
The Athena Award recognizes one outstanding senior female athlete from each of the Minneapolis area high schools for athletic achievements in one or multiple sports.
Anderson certainly qualifies, having earned five varsity letters in tennis, serving two years as captain with four conference awards.
She will have earned three varsity letters in basketball and at least one conference award, once the current season is complete.
And she has lettered in track and field at Eden Prairie, competing in the 400, the 4×400 relay and the long jump.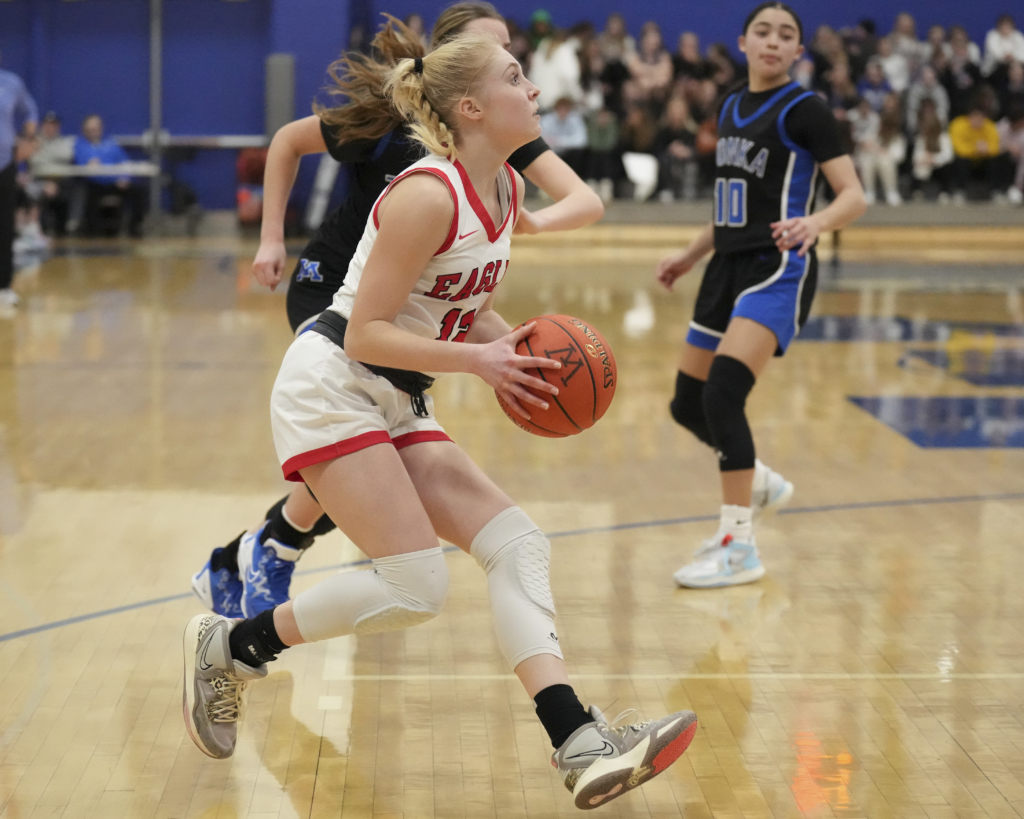 How does one student-athlete excel in three sports while also having a 4.0 GPA as an AP Scholar and member of the National Honor Society?
"I think what she has done is extremely difficult to play at a high level," Eden Prairie girls basketball head coach Ellen Wiese said. "Competing in three seasons: fall, winter, and spring is unbelievably hard. The basketball season and the winter season are super long, and it's such a grind. I don't know how she does it."
Let's not forget Anderson can be found volunteering and refereeing while she's not competing on the court or in the field. She finds time to study whenever she can, after practice, even before games when she's able to carve out a bit of time.
"I think for me, it's just being organized and having good time management," Anderson said. "You also have to be willing to really put in the work and know when you need to improve on things and just also be willing to make sacrifices with time because obviously you're not going to be able to do everything."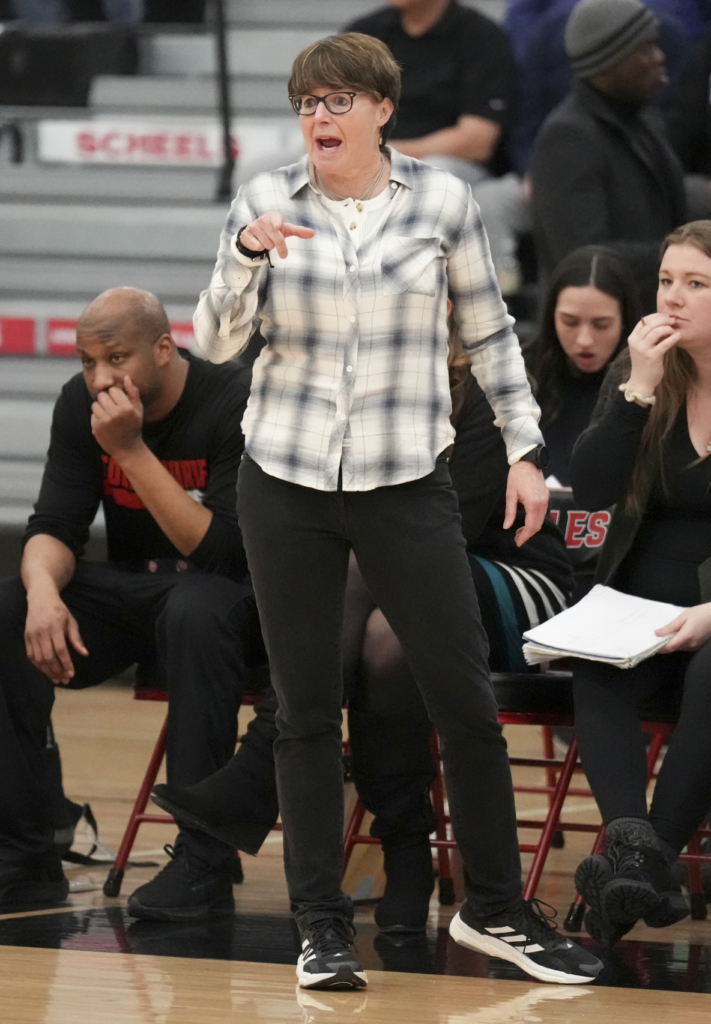 It seems Anderson has done everything during her time at Eden Prairie, where she's currently a starting guard on the Eagles girls basketball team, which is taking a run at a section championship in their Friday night clash with Chaska.
"Annika is just a phenomenal athlete," Wiese said. "I've coached her since seventh grade AAU. So not just her high school years. She's super smart, super fast."
Anderson began her basketball career as a defensive stopper, eventually becoming so effective that her coach regularly assigned her to cover the best guard on the opposing team.
"And you were assured that everything was going to be fine," Wiese said. "And then over the years, she's really developed her offensive game. So she's the epitome of somebody that is so important on both ends of the floor. She is just as important to us defensively as she is offensively."
Anderson has grown up in a sports-oriented family and followed in the footsteps of her parents, both of whom competed in athletics at the collegiate level.
'"My mom played basketball at Drake University, and my dad played baseball at UMD," she said. "I've grown up playing sports in Eden Prairie since I was super young, which is super awesome to see because I've gotten to know the program and the people."
Anderson is planning to study pre-med psychology, followed by medical school. She hasn't chosen her college destination just yet, but has it narrowed down to St. Olaf in Northfield and Creighton University in Omaha.
Whichever school she chooses, one thing is certain: she wants to keep competing in sports at some level.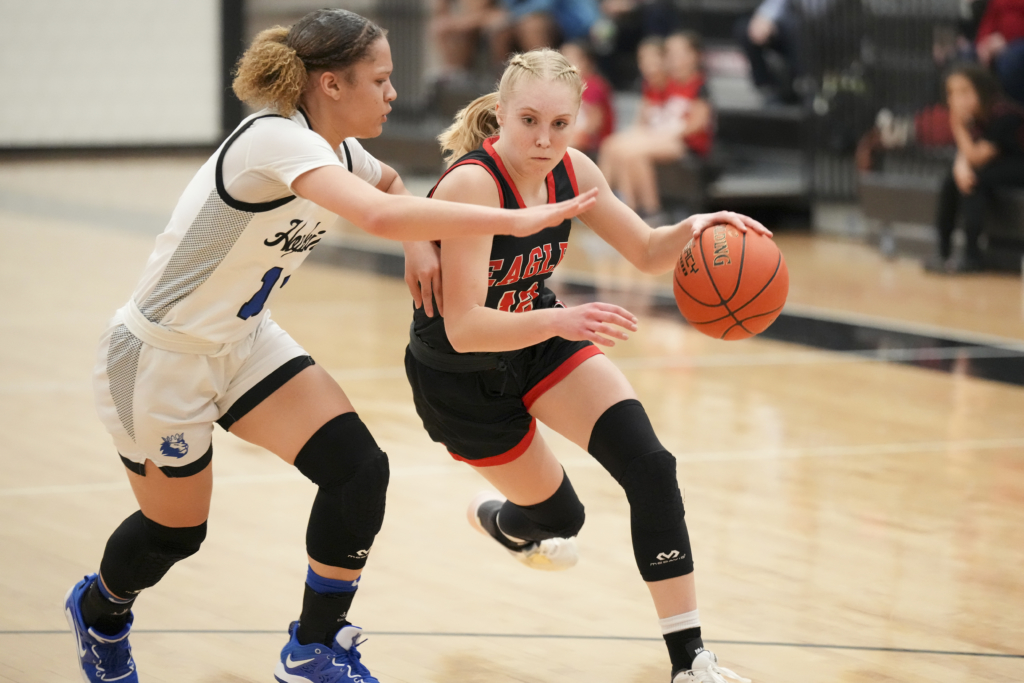 "I love sports. And I definitely would like to continue them in some form or another in college," she said. "At St. Olaf, I would play on their basketball team. And at Creighton, I would just play club basketball and tennis."
In the meantime, when she's not studying, she'll be on the basketball court, helping her Eagles teammates against Chaska and in hopes of punching a ticket to the girls basketball state tournament in St. Paul next weekend.
"We've really been working together and we've been building our momentum recently, which is really awesome to see," she said. "Hopefully we can make it all the way through to state."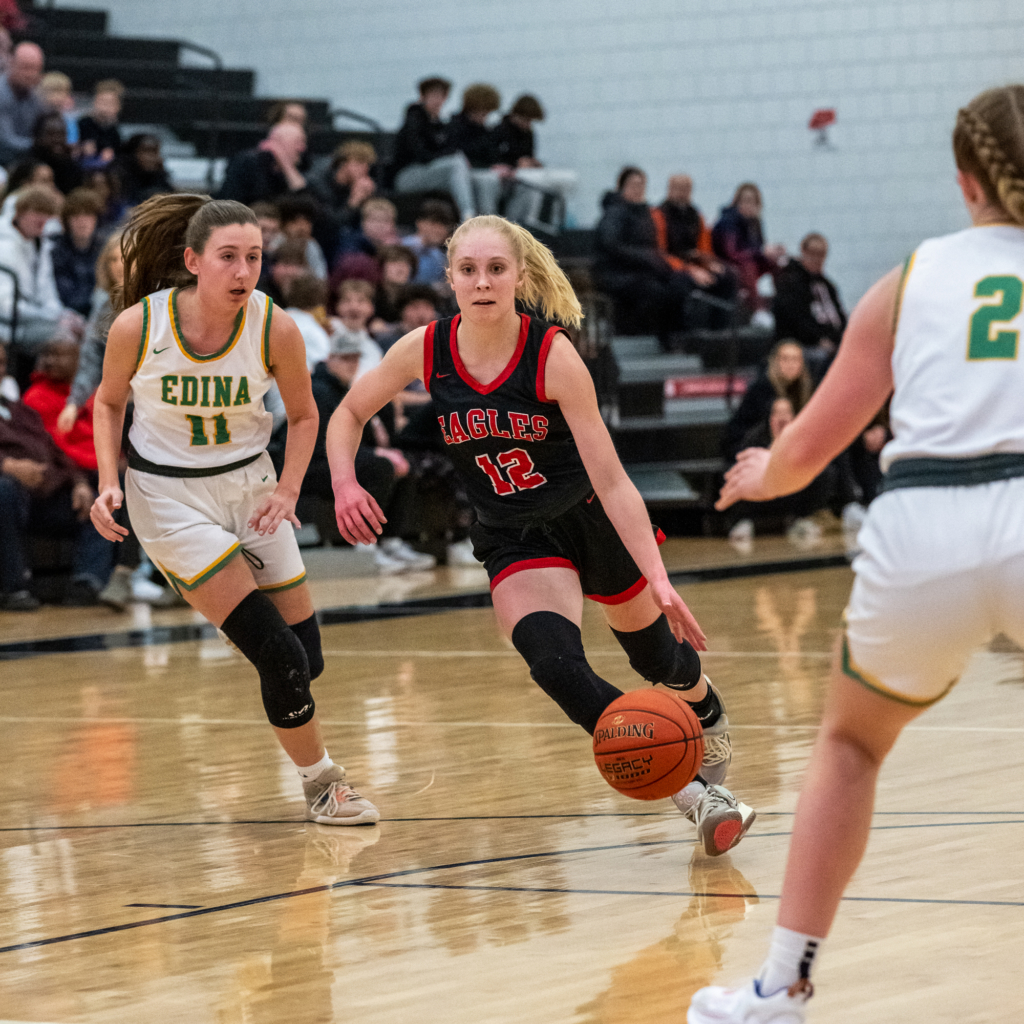 Comments
We offer several ways for our readers to provide feedback. Your comments are welcome on our social media posts (Facebook, X, Instagram, Threads, and LinkedIn). We also encourage Letters to the Editor; submission guidelines can be found on our Contact Us page. If you believe this story has an error or you would like to get in touch with the author, please connect with us.