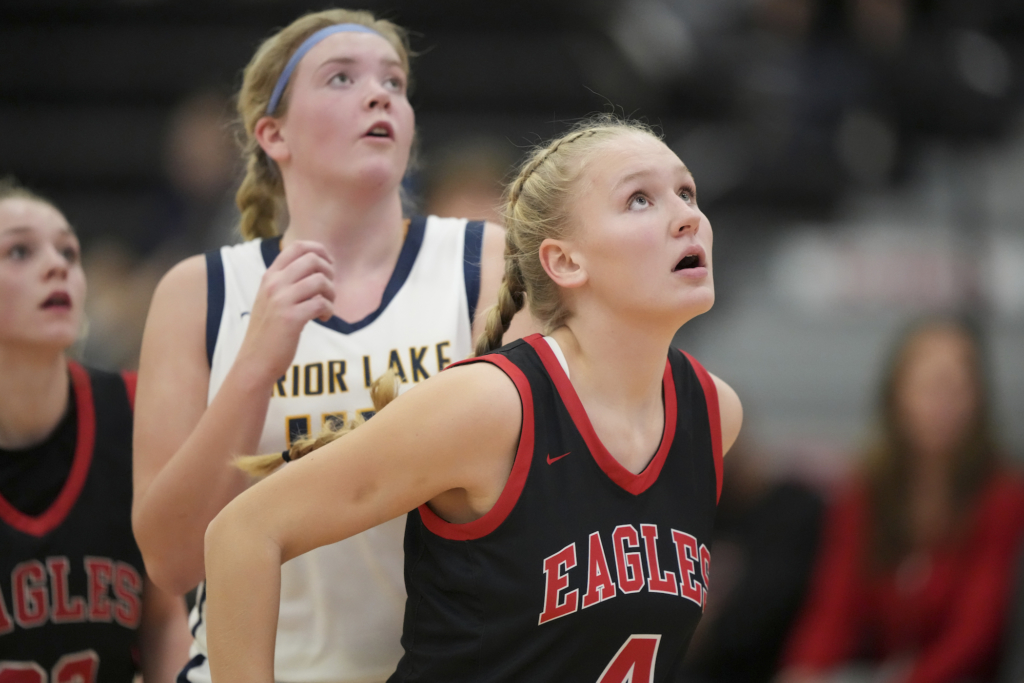 The air feels warmer, the snow a bit heavier, and anticipation is heightened as March Madness sweeps through Eden Prairie this week.
Last Saturday, the Eagles wrestling team brought home five top-three finishes, including a state championship by Zy Williams in the 120-pound class.
Meanwhile, the Eden Prairie boys swimming and diving team ended Edina's run at the state tournament by sweeping three relays and capturing the Class 2A state championship.
And this week, the Eden Prairie girls and boys basketball teams are dialed into the sectional playoffs, with a trip to St. Paul in the offing.
Eagles girls take on top-seed Chaska in section finals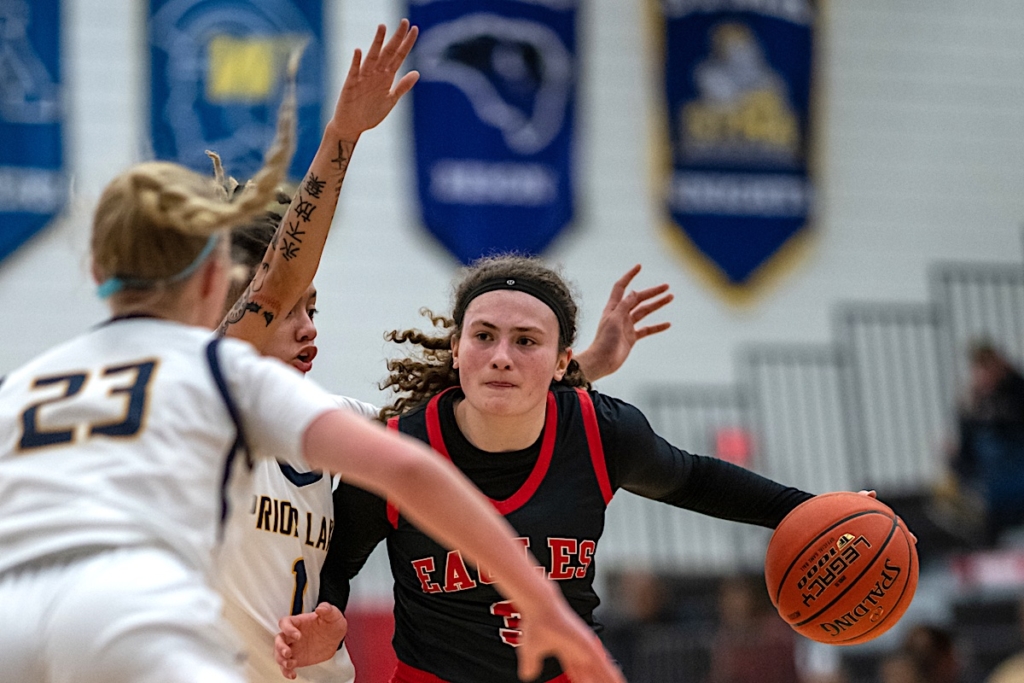 After their 50-36 win over Prior Lake on Saturday, the No. 2 seed Eden Prairie girls basketball team faces top-seed Chaska in the Section 2AAAA championship game.
The Hawks survived a scare in their section semifinal matchup with Minnetonka, coming away with a 57-55 win to advance to the finals, where they will host Eden Prairie on Friday night.
"We knew that if Minnetonka won, we'd have another chance to play on our home court," Eagles senior captain Kylie Bamlett said.
Bamlett said Eden Prairie has gone to three section finals in seven seasons under Eagles head coach Ellen Wiese and their only championship came when they won at Chaska.
"So yeah, we're hoping to use that as some momentum and we know we can beat them," Bamlett said.
Eden Prairie (19-9) dropped a 72-63 decision to Chaska (27-1) in the Park Center Holiday tournament, but Wiese says her team has come a long way since their late December meeting with the Hawks.
"I think we're a much better team than we were then," Wiese said Saturday after the semifinal win over Prior Lake.
Wiese is proud of her team for making it to the section final game, despite losing star senior Savanna Jones to a knee injury before the season began; as well as playing without Bamlett, the heart of their defensive, for a seven-game stretch in January.
"I think it's just phenomenal for this team," Wiese said. "I don't think anybody really put us there."
Opening tip for the section title game between the Eagles and the Hawks is set for Friday at 7 p.m. at Chaska High School.
Eagles boys' team opens section playoffs against Prior Lake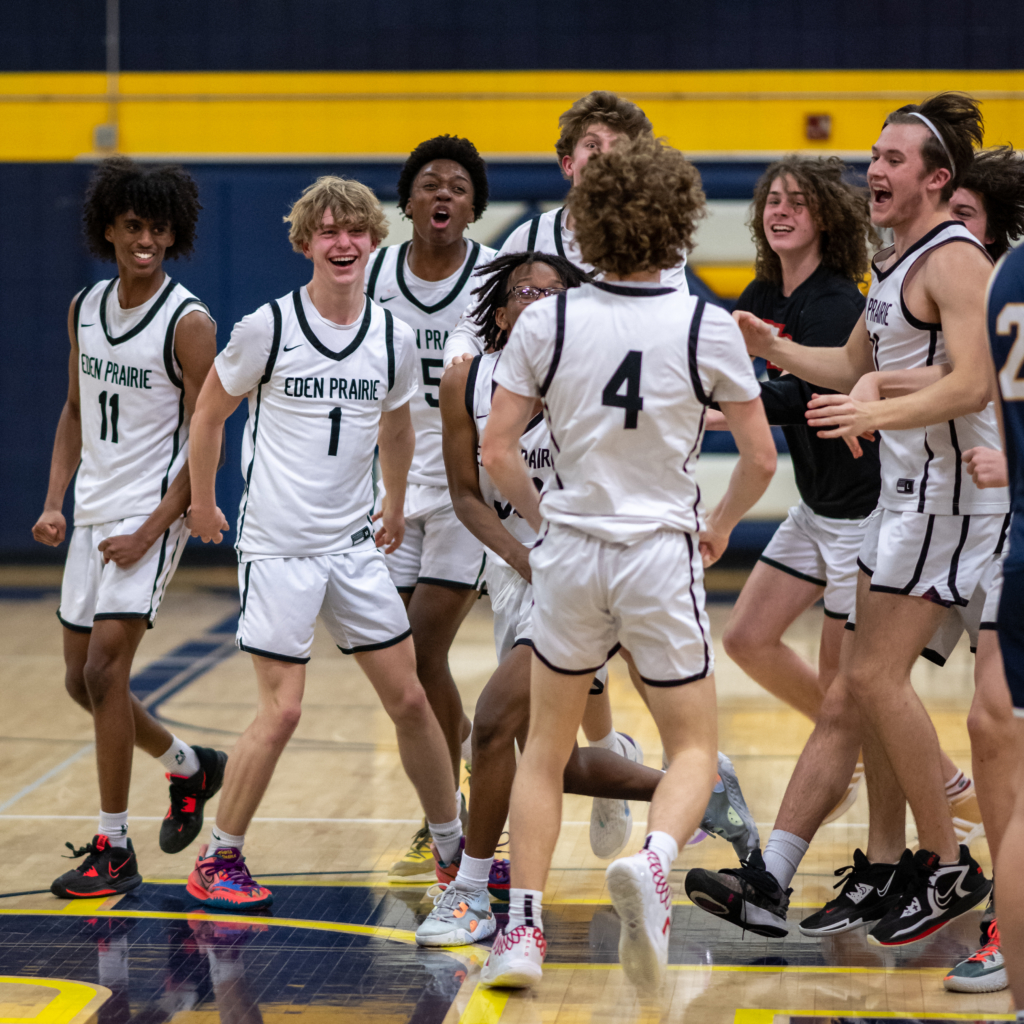 The Eden Prairie boys basketball team finished their regular season schedule on Friday, falling 89-65 to fourth-ranked Minnetonka on their home court at Eden Prairie High School.
The Eagles completed the regular season with a record of 11-13, splitting their final six games and going 3-3 down the stretch.
Eden Prairie shocked third-ranked Wayzata with a 92-86 upset victory on Feb. 16, handing the Trojans their only loss in Lake Conference play this season.
The Eagles will open the Section 2AAAA playoffs as the fourth seed, hosting No. 5 seed Prior Lake in the opening round on Wednesday.
In a matchup at Prior Lake on Jan. 18, the Eagles edged the Lakers 63-62 after a dramatic buzzer-beating three-point field goal from senior guard Luke Rapp.
The section quarterfinal game between the Eagles and Lakers tips off Wednesday at 7 p.m. in the main gym at Eden Prairie High School.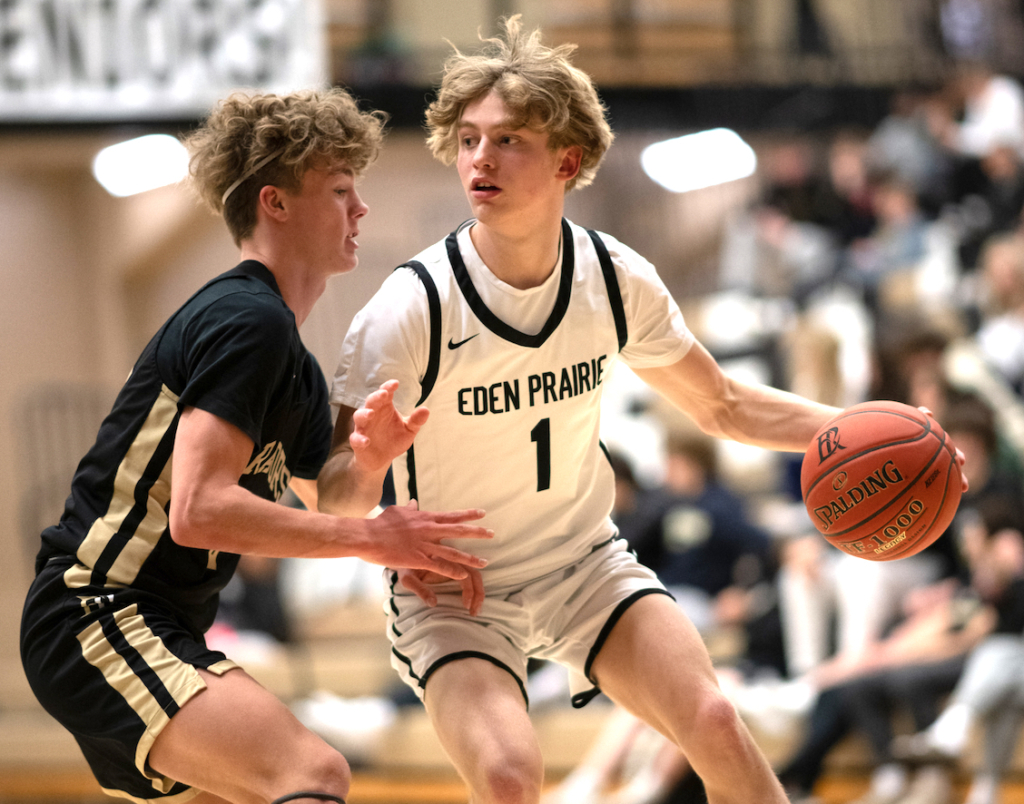 Comments
We offer several ways for our readers to provide feedback. Your comments are welcome on our social media posts (Facebook, X, Instagram, Threads, and LinkedIn). We also encourage Letters to the Editor; submission guidelines can be found on our Contact Us page. If you believe this story has an error or you would like to get in touch with the author, please connect with us.