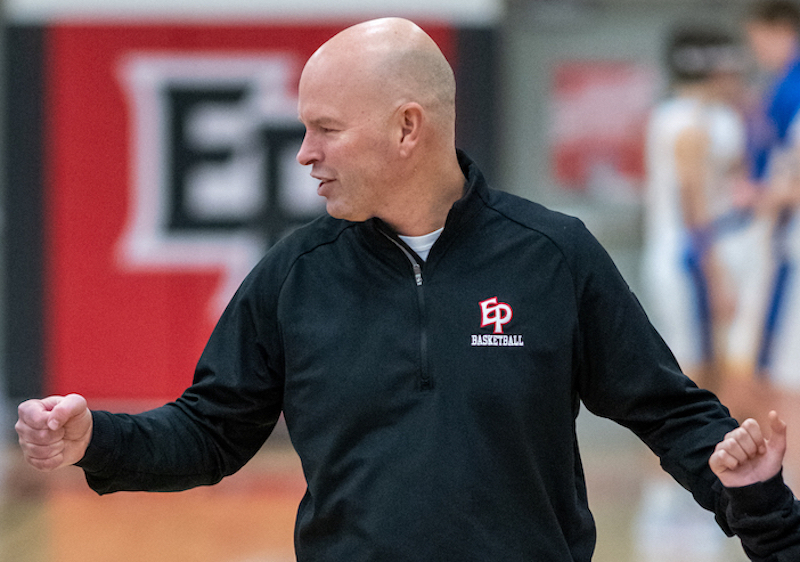 Eden Prairie boys basketball head coach David Flom received a standing ovation Tuesday when he was introduced before his first game back as coach.
"I'm just very appreciative of all the support that we've had," he said after the game, a 112-71 loss to sixth-ranked Wayzata.
"I'm happy to be back," he said.
Flom was reinstated as head coach on Monday after being suspended by the school district on Dec. 8 over a complaint about his use of inappropriate language during a classroom session with the team on Dec. 7.
"It's kind of mixed emotions," said Dennis Flom, father of the head coach and coach of the Eden Prairie boys freshman team.
"I'm just glad to be able to be back in the gym and as much as David loves these kids, I do the same because I had these kids in the lower level," the elder Flom added. "And so it actually feels good. A little strange, but it feels good."
Eden Prairie was without the services of senior guard Luke Rapp, who was out with a high ankle sprain suffered in Friday's loss to St. Michael-Albertville.
Sophomore guard Max Lorenson led the Eagles with 15 points. Freshman guard Nolen Anderson added 13, and sophomore guard JJ Sullivan scored 12.
The Eagles (8-6) won their first game of the season prior to Flom's suspension. The team compiled a 7-5 record under interim head coach Trevor Mbakwe.
"Right now we're definitely focusing on just rebuilding, trying to go from a different mindset," senior wing Quincy Oriwa said. "We've been on a losing streak lately, but there's so much going on. I just think we're having a hard time shifting back to competing."
Check back in with eplocalnews.org for complete coverage. EPLN will soon post an in-depth story of Wayzata vs. Eden Prairie and the return of head coach David Flom.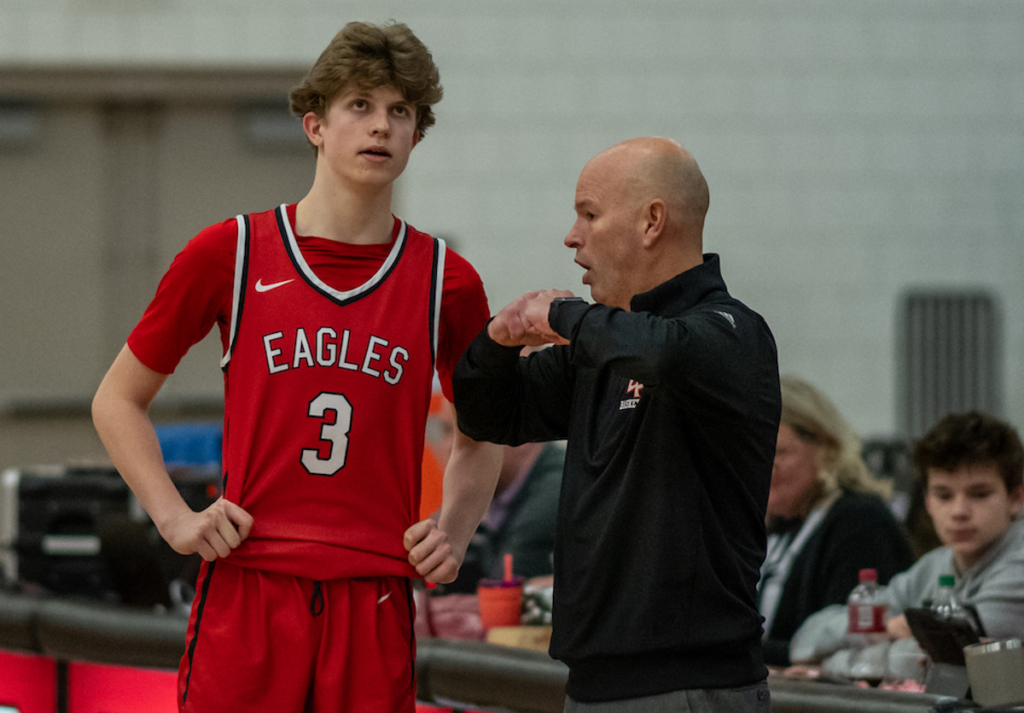 Comments
We offer several ways for our readers to provide feedback. Your comments are welcome on our social media posts (Facebook, X, Instagram, Threads, and LinkedIn). We also encourage Letters to the Editor; submission guidelines can be found on our Contact Us page. If you believe this story has an error or you would like to get in touch with the author, please connect with us.