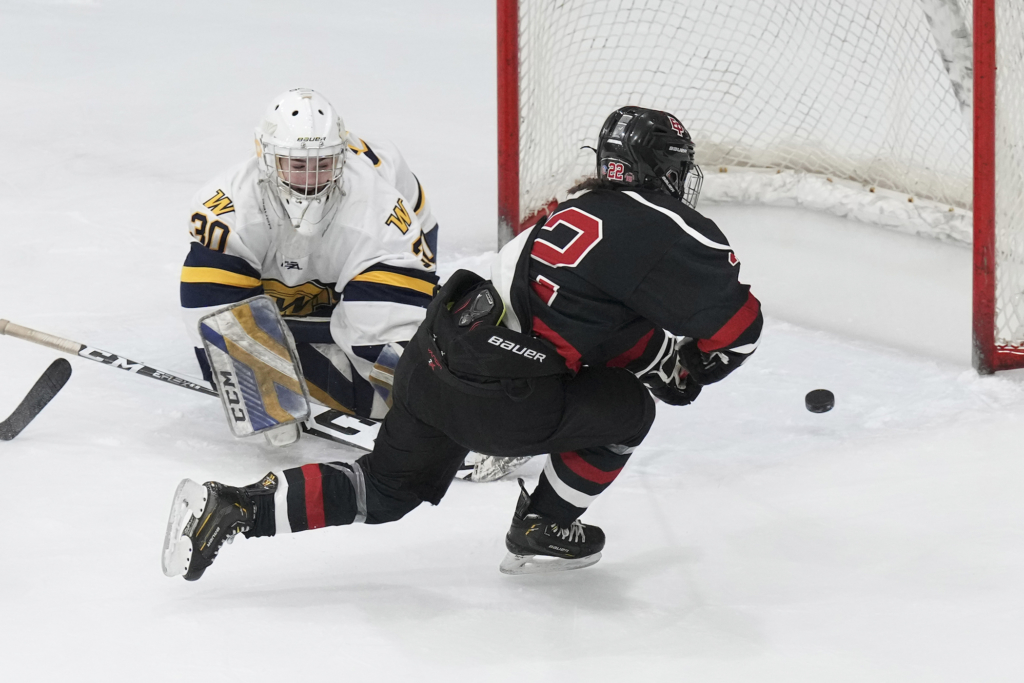 After falling behind Wayzata 2-0 in the first period Tuesday night, the Eden Prairie Eagles needed a change of pace; a spark. They found it in the most unlikely of places.
From the Zamboni.
"That was goofy," Eagles head coach Steve Persian said with a chuckle after the game.
After two laps around the main rink at Plymouth Ice Center during the first intermission, the Zamboni stalled on the ice and could not be revived. Give credit to the arena management for quickly making the decision to move the game to "Rink C" in the facility, which, like Eden Prairie Community Center, features three ice surfaces.
"This staff here did a great job," Persian said. "We were lucky to be able to (switch rinks). And so we're just really happy we got the game in, given the weather and given the rink situation."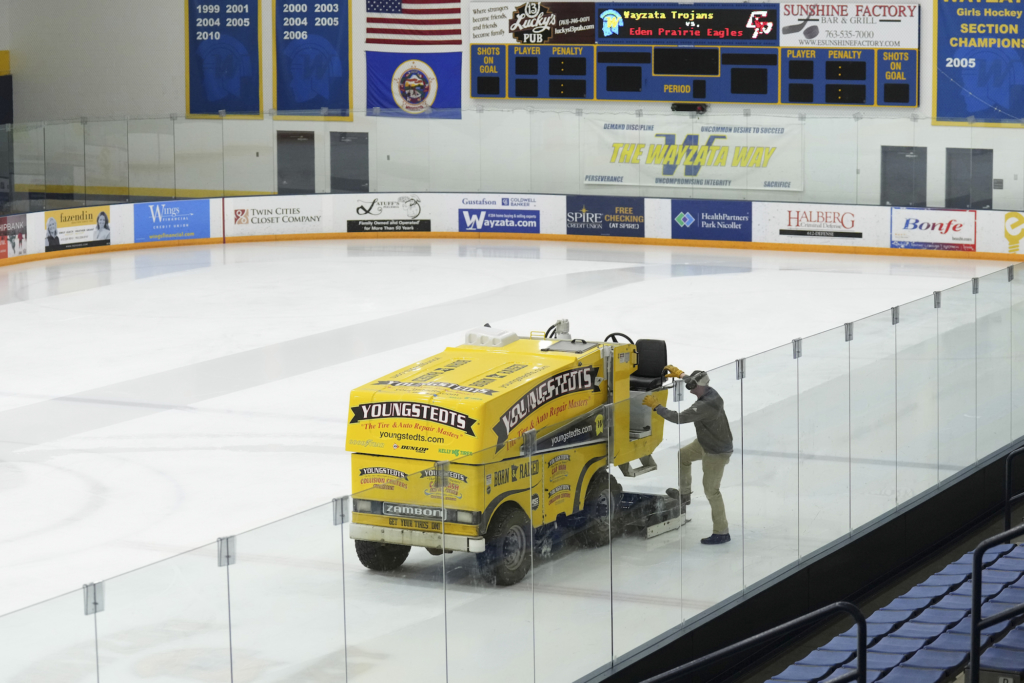 The Eagles and Trojans resumed play, starting the second period on an entirely different sheet of ice with barely any delay. For Eden Prairie, the switch seemed to provide a much-needed boost after a sluggish first period.
"It was like a great, fresh start for our team," senior captain Paige Holt said. "We had a pretty rough first period for sure. Our intensity wasn't all the way there and it was just kind of like a clean slate."
There was a noticeable change in the momentum of the game. The Eagles, who have been plagued by penalties all season, didn't enter the penalty box for the rest of the game. And having been outshot by Wayzata 13-5 in the first period, the Eagles garnered 11 shots on goal to the Trojans' six in the final two periods.
"In between periods, I talked with them about great intensity, without penalties. And it changes the flow of the game," Persian said.
"It's tough when you give up that first one because then you're chasing it for a little while," he continued. "But overall, we were very pleased with the effort in the second and third period."
No small part of that effort came from the Eagles' "swing line" players, who play both JV and varsity for Eden Prairie. Senior Taylor Gabrik, juniors Sarah Heiberg and Lizzie Swartout, and sophomore Macey Haase have all been seeing more ice time on varsity. The energy they have brought to the lineup has elevated the level of play throughout the team.
"I think we were really resilient after a rough first period. We really persevered." Heiberg said. "I'm just proud of everyone that played tonight."
Heiberg's performance earned her the "heart award" for the game as well as the respect of her coach.
"I think that she did a fabulous job of stepping into a center role with (Jordan) Hirsch with Macey. And they did a great job." Persian said.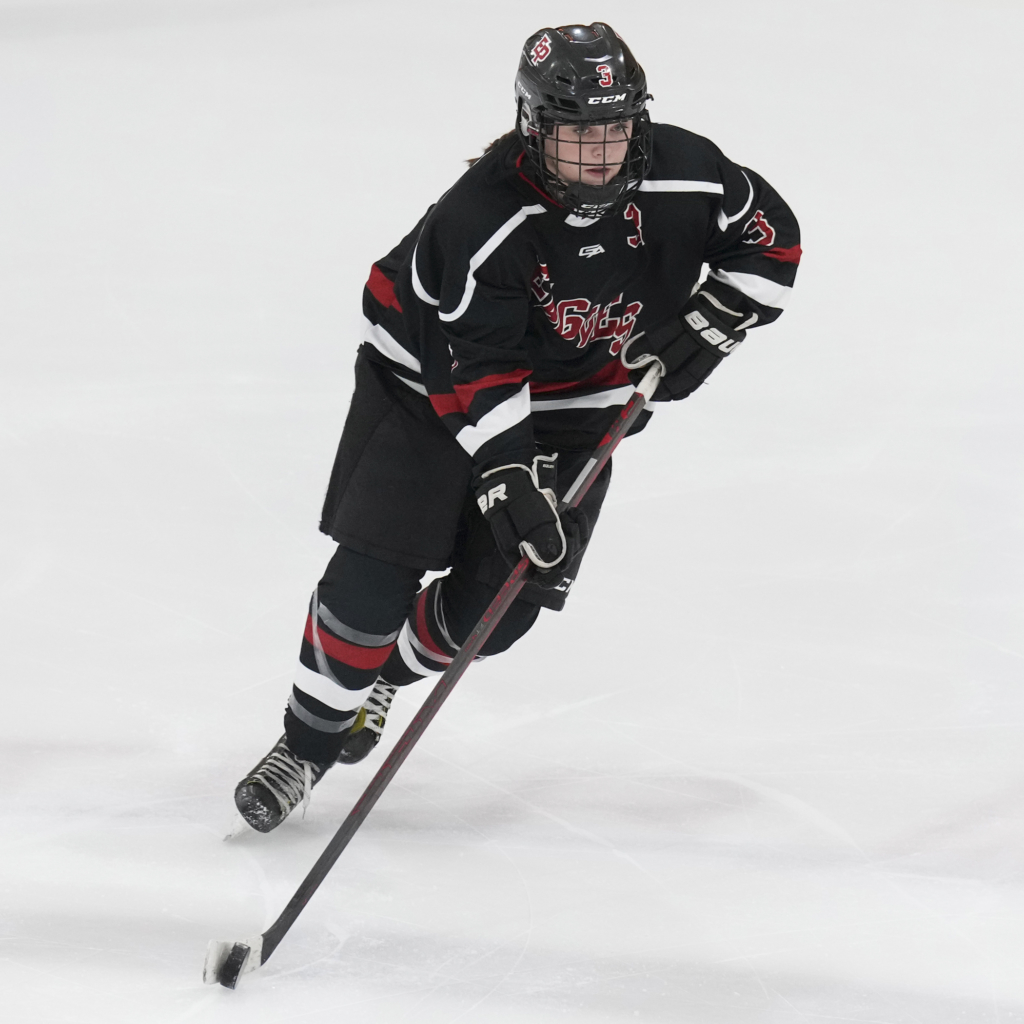 "That really wasn't a surprise," he added. "It was a really good motivator for the rest of the kids, which is great."
Heiberg appreciated the recognition, pointing out how it underscores the work ethic the entire team has provided all season.
"It meant a lot that everyone noticed my effort. And I think that everybody worked hard and anyone could have gotten it," she said.
The Eagles created numerous scoring chances for themselves in a second period that went scoreless for both teams.
Still trailing 2-0 late in the third period, Eden Prairie pulled junior goalie Tegan Swanson for an extra skater in the final minute and a half of play.
"Steve (Persian) called the timeout," Holt recalled of the waning minutes. "And I was realizing, 'Oh, we've got to get something done for sure.' So I just kind of went out there and just gave it my all I guess."
With under a minute remaining in regulation, sophomore defender Natalie McNeil fed the puck to Holt, who overcame resistance from a Wayzata defender to take control. Once she did, she was all alone, coming in on Trojan goalie Ella Podiak.
"Natalie and I, we've had a couple of goals in the past. We can always find each other on the ice," Holt said. "I saw that opening. It just clicked as a pass. And we just got through."
Holt buried the puck with 51 seconds remaining and brought Eden Prairie within a goal of tying the game. The Eagles kept the pressure on Wayzata until the buzzer sounded to end the game.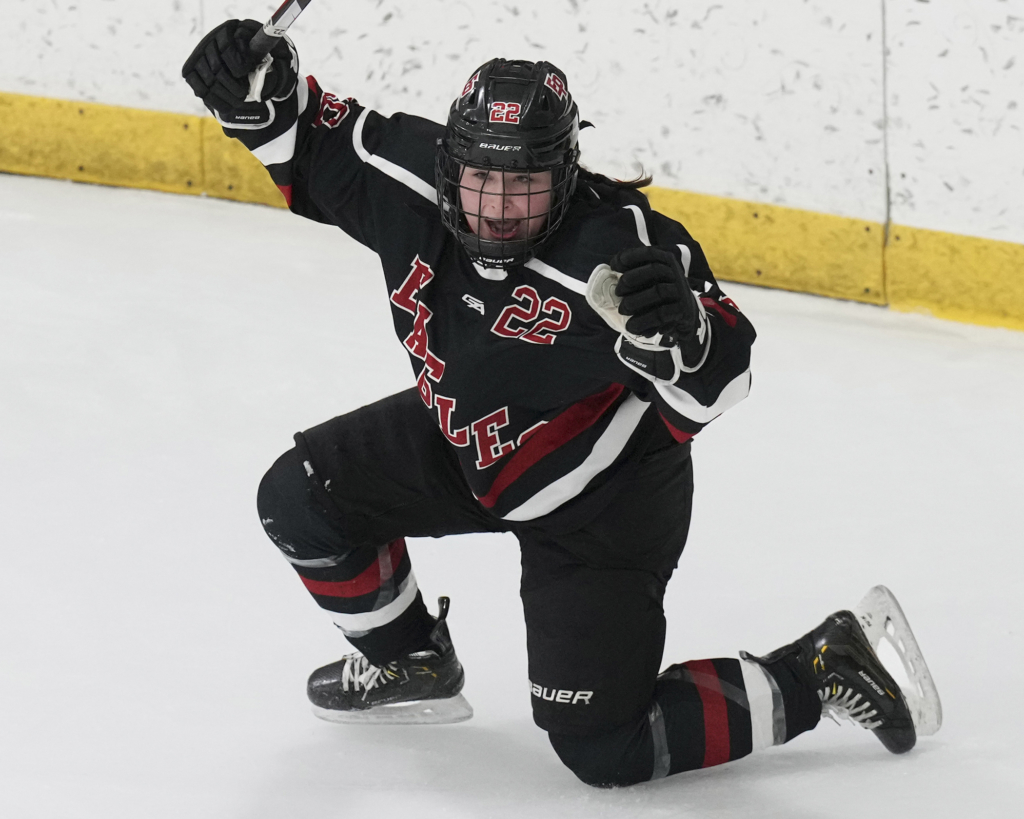 The Trojans held on for a 2-1 victory as the Eagles dropped to 4-10 on the season.
Despite the loss, Persian remains encouraged. He has been emphasizing the need to bring the same intensity his team has shown in practice to game situations. And he liked what he saw in the second and third periods.
"We talked a lot about playing better during games than at practice," he said. "And these guys come out and work their tails off at practice.
"And yet when we get to the game, we get a little bit tighter. And we just said, 'It's just a game. Just go play like you can.'"
For the final 34 minutes, they did just that.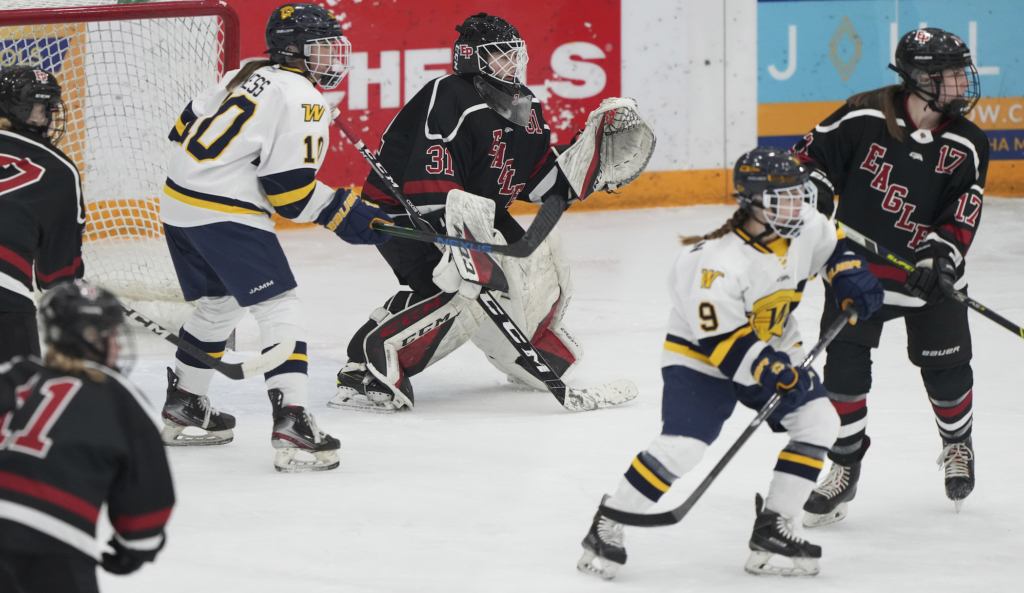 The Eagles' next scheduled game, slated for Wednesday night against Edina at Braemar Ice Arena, has been postponed due to weather.
They will travel to Kasson, Minnesota, on Friday night to take on Kasson-Mantorville at Dodge County Ice Arena. Puck drop is at 7 p.m.
Comments
We offer several ways for our readers to provide feedback. Your comments are welcome on our social media posts (Facebook, X, Instagram, Threads, and LinkedIn). We also encourage Letters to the Editor; submission guidelines can be found on our Contact Us page. If you believe this story has an error or you would like to get in touch with the author, please connect with us.