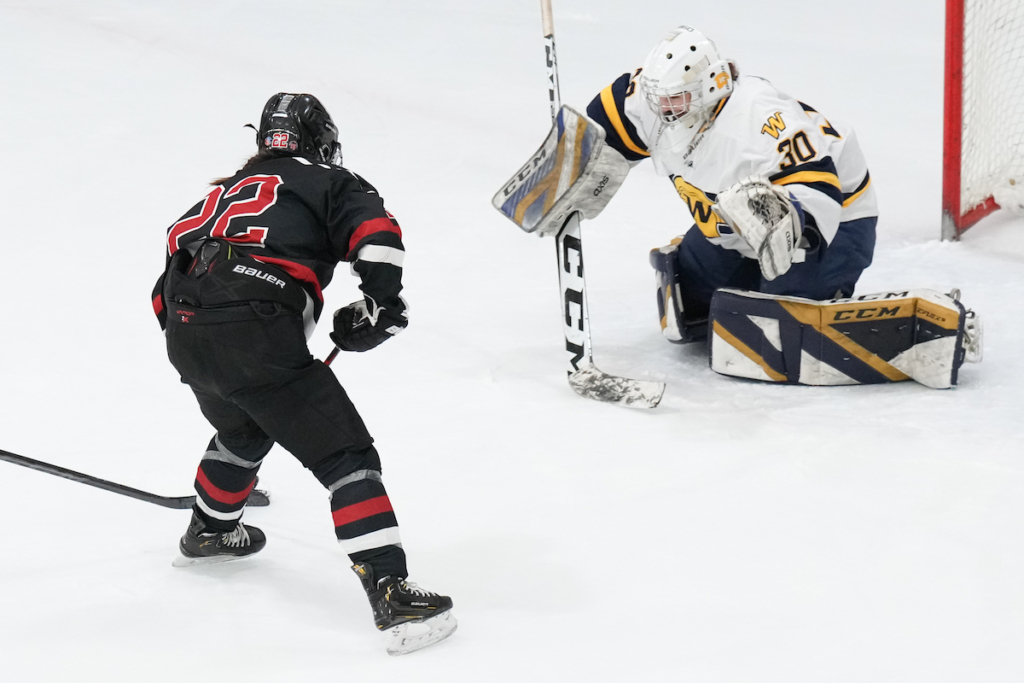 With their goalie pulled in the final minute and a half, the Eden Prairie Eagles capitalized and nearly took their game with Wayzata into overtime Tuesday night at Plymouth Ice Center.
Senior captain Paige Holt scored on a breakaway with 51 seconds remaining in the third period to make it a 2-1 hockey game.
Wayzata scored two first-period goals and held on to win the contest.
Junior goalie Tegan Swanson had 17 saves as the Eagles dropped to 4-10 on the season.
Eden Prairie will take on fourth-ranked Edina tomorrow night at Braemar Ice Arena.
Check back in with eplocalnews.org for complete coverage. EPLN will soon post an in-depth game story of Eden Prairie vs. Wayzata.