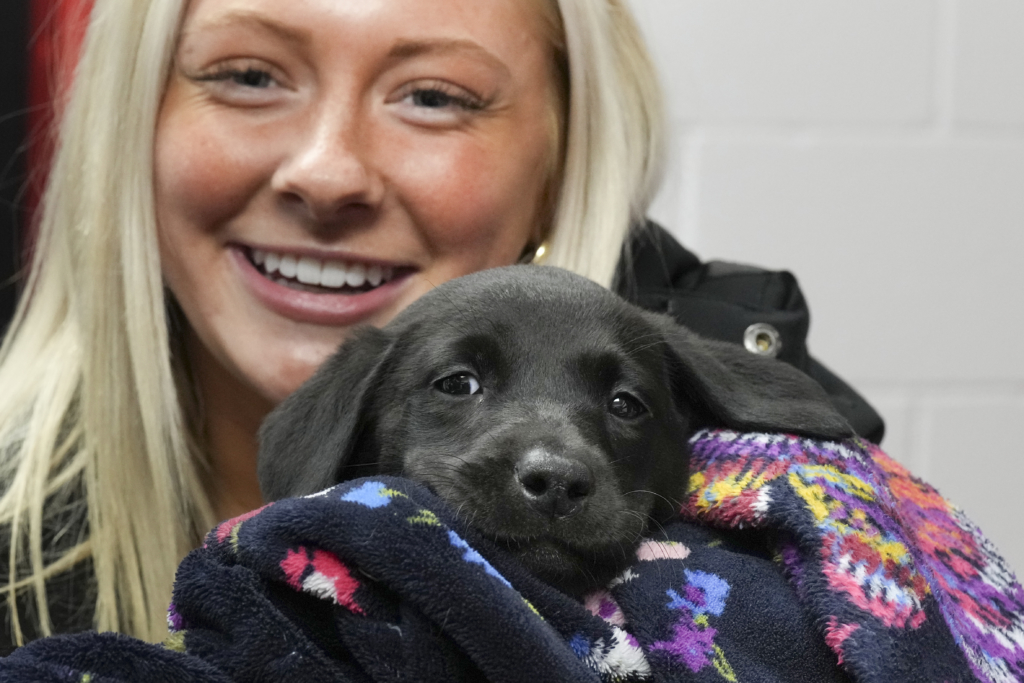 The Eden Prairie Eagles had reason to smile.
Despite their 4-0 loss to ninth-ranked Benilde-St. Margaret's in the third-place game at the Mid-Winter Meltdown tournament, the Eagles girls hockey team was given a lift on Thursday night.
Their newly-adopted mascot of sorts – an eight-week-old British black labrador named Tallie – was in the house to pay them a visit after the game.
Call it "puppy love."
"She's been to every game since we got her two weeks ago," Melissa Konrad, mother of Tallie and Eagles forward Ella Konrad, said.
"Except for last night," she added, referring to the Eagles' second-round game against Shakopee. "She didn't come last night, and everyone yelled at me."
In recent weeks, Tallie might be the most popular celeb to grace the Eden Prairie Community Center since Nick Leddy departed for the NHL.
"She's still super little," Ella Konrad said. "So it's kind of hard to keep her home for more than two hours. So we just hide her in our jacket and she loves to see people."
The younger Konrad – Ella – was smiling through some fatigue and disappointment after the clash with the Red Knights.
"Disappointment" because the Eagles lost their second game in as many nights at the eight-team, three-day varsity and JV tournament.
"Fatigue" because the Eagles have played three games in three days after the holiday break. Eden Prairie defeated Chaska/Chanhassen 4-2 in the opening round of play on Tuesday.
For Konrad, the past week has also been spent getting familiar with a new role. Eagles head coach Steve Persian moved the sophomore from defense to forward, a position change she has embraced but not fully adopted just yet.
"How do I explain it? I'm not super used to it," she said. "So it's still a work in progress, but I enjoy being in the play more. Yeah, I enjoy it."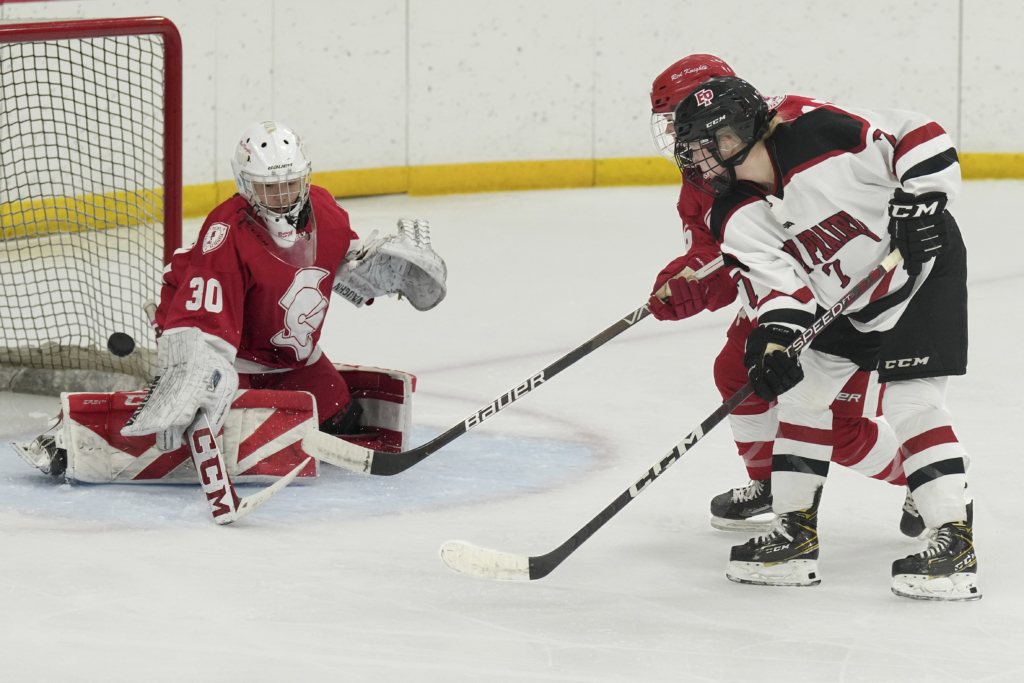 Since making the move, Konrad has scored three goals along with a handful of assists. Not surprised by the immediate results, Persian expects the Eagles to see benefits from Konrad's versatility as well as her ability.
"She's the kind of hockey player that regardless of whether she's playing defense or forward," he said. "She's going to be one of your stronger hockey players on the ice.
"She has outstanding hockey sense. And she just has a tendency to be able to see the game more slowly than others. And that is a huge advantage."
Konrad, who still occupies the point on the power play, is skating on a line with fellow sophomores Lauren Pottinger and Addy Mitchell. A combination in which Persian sees tremendous potential as the season moves forward.
"I would expect that line over the remainder of the year will just continue to improve, understand where each other is at and just be more and more proficient on the ice," he said.
With the abundance of youthful talent the Eagles have this season, it's easy to forget just how young the lineup is. The roster includes six sophomores, three freshmen and an eighth-grader in defender Ella Pinnow.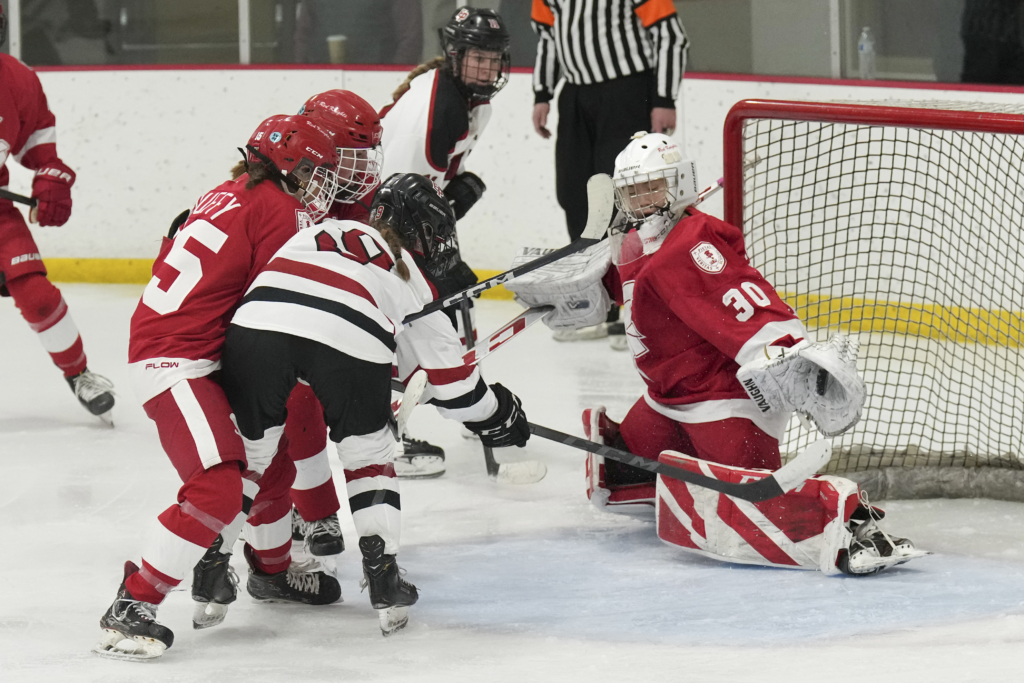 "We are young," Persian emphasizes. "We're a young team that is re-adjusting to a lot of newness. And as coaches, we stress: 'What have we learned?' We have to have patience with the girls because it's not because of a lack of effort. They have plenty of effort.
"It's sometimes just a lack of experience and execution," he added. "It's okay, that's all right. We'll get there."
The Eagles exemplified effort in the third period against BSM. They limited their penalties, which plagued them in the first 34 minutes; and they more than doubled their shot total from the first two periods combined.
Eden Prairie nearly broke the shutout on a third-period power play. Pottinger's shot from point-blank range in front of the net looked like an imminent goal if not for a spectacular save by the Red Knight's Mia Rooney.
"The effort was good," Persian said of the third period. "That stuff will continue to work itself out as these kids get more and more experience."
Persian has asked his team to put their "first season" behind them as 2022 draws to a close. He's encouraged as the Eagles move into the new year, bringing "a lot of good progress" with them.
"We talk about a 'process to February' because the truth is, there's a depth of talent on this team," he said. "I get to see it everyday. Sometimes the scoreboard doesn't reflect that."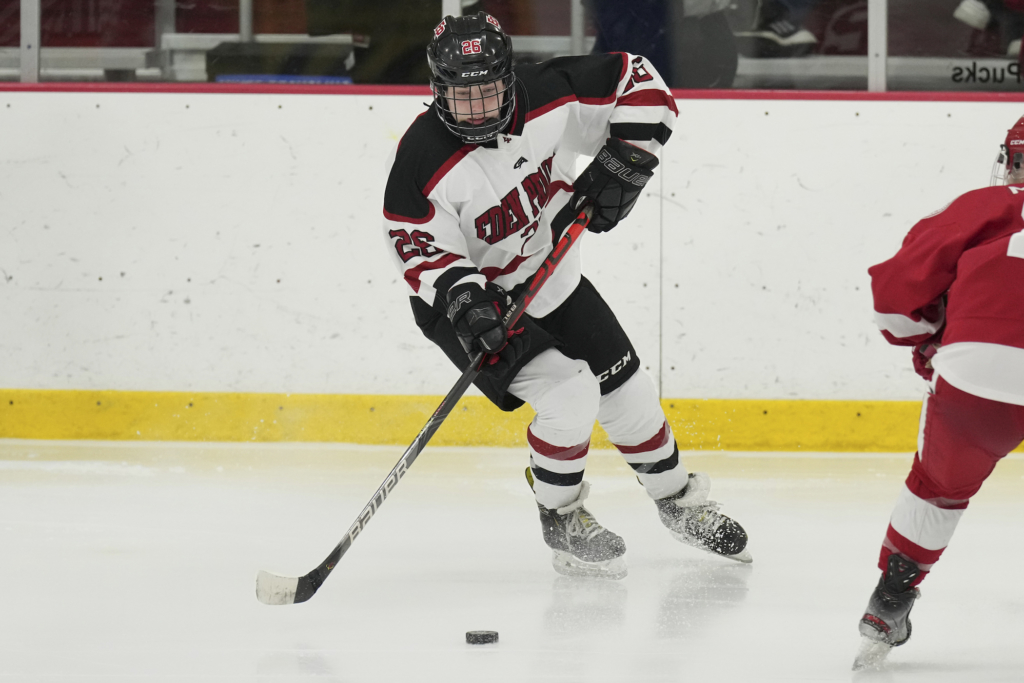 The Eagles (4-9) will take one step closer to February in their next game, Tuesday at 7 p.m. against Wayzata (2-11) at Plymouth Ice Center.
And while odds are good that Tallie – the most popular British black lab in Eden Prairie – will stay home, the head coach is confident his team will be bringing their best game on the road.
Said Persian, "If you continue to cultivate the character that we want, I think you're going to see results follow that type of good effort."
Comments
We offer several ways for our readers to provide feedback. Your comments are welcome on our social media posts (Facebook, X, Instagram, Threads, and LinkedIn). We also encourage Letters to the Editor; submission guidelines can be found on our Contact Us page. If you believe this story has an error or you would like to get in touch with the author, please connect with us.