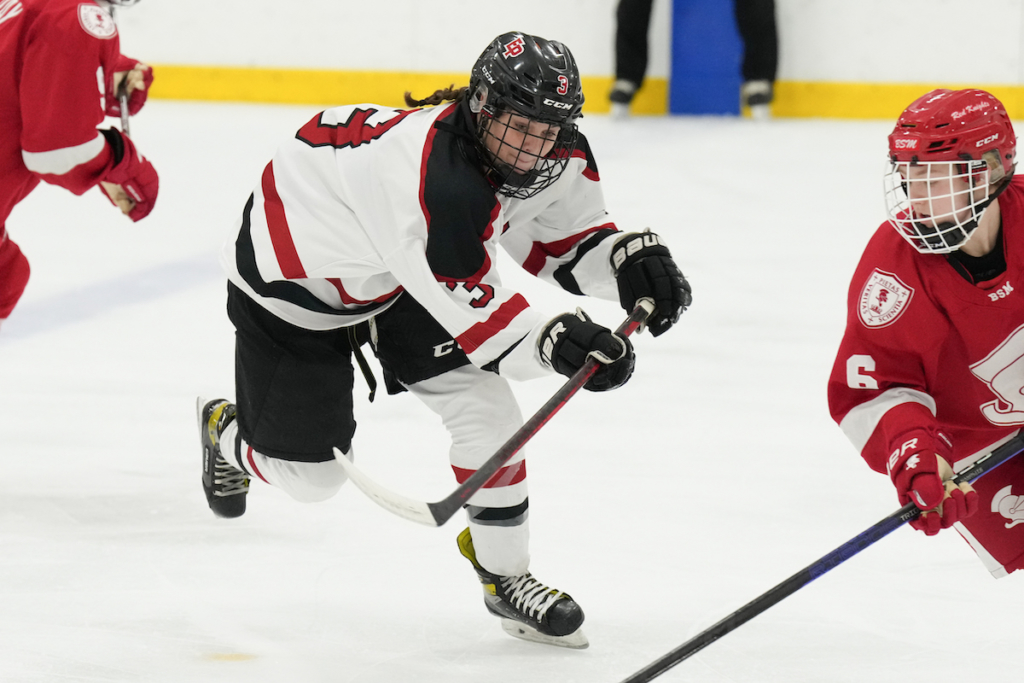 After winning in the opening round of the Mid-Winter Meltdown tournament with a 4-2 victory over Chaska/Chanhassen, the Eden Prairie Eagles came out on the short end of their second-round game Wednesday with Shakopee and lost a 4-0 decision to ninth-ranked Benilde-St. Margaret's in the third-place game on Thursday night at Eden Prairie Community Center.
The eight-team, three-day tournament also includes varsity and JV teams from North Wright County, Hill-Murray, Cretin-Derham Hall, Roseau and Breckenridge/Wahpeton.
"It's not because of a lack of effort," Eagles head coach Steve Persian said. "They have plenty of effort. It's sometimes just a lack of experience and execution, and it's OK, that's all right, we'll get there."
The Eagles' determination grew as the game wore on, playing their most competitive hockey in the third period against the Red Knights, who improved their record to 7-4-1.
The Eagles drop to 4-9 after a 3-3 record to start the season. Their next game is Tuesday night against Wayzata at the Plymouth Ice Center.
Check back in with eplocalnews.org for complete coverage. EPLN will soon post an in-depth game story of Benilde-St. Margaret's vs. Eden Prairie.