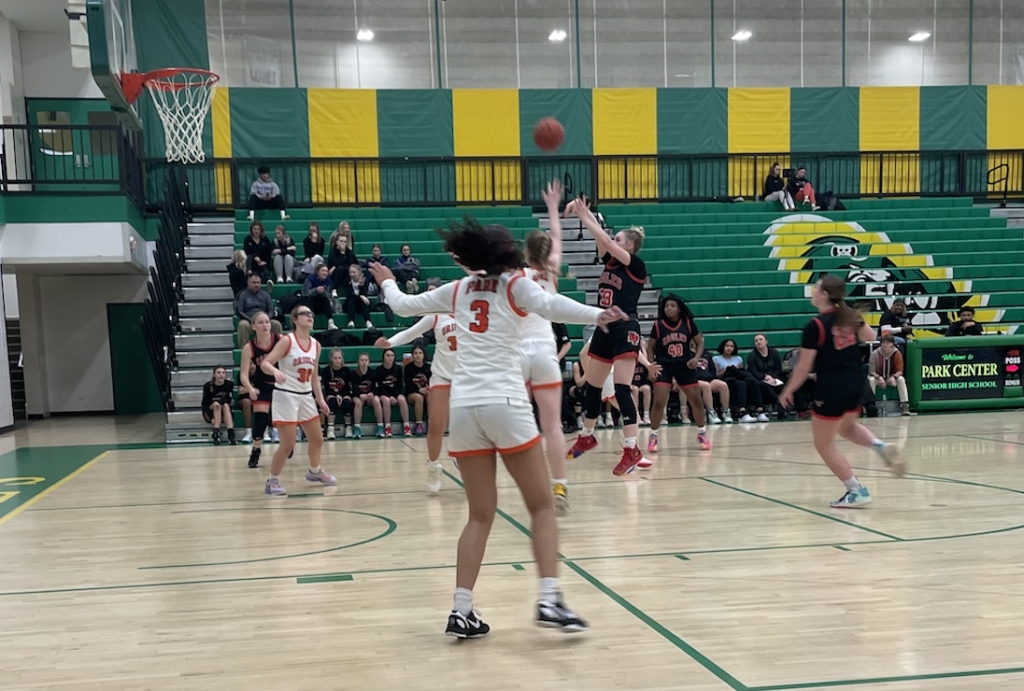 Eight days since their last game, the third-ranked Eden Prairie Eagles shook off the rust to get a hard-fought 68-60 win over St. Louis Park on Wednesday at the 7th Annual Park Center Girls' Basketball Showcase.
The two-day, six-team tournament also features host Park Center along with Chaska, Hopkins and Owatonna in both varsity and JV play.
The Eagles were led by senior guard and captain Molly Lenz with 21 points.
Sophomore guard Tori Schlagel added 17 points, all in the second half, including three straight three-point shots.
Senior forward and captain Kylee Bamlett owned the boards for the Eagles with ten rebounds.
Senior guard Ashley Fritz had 13 points.
The game was tightly-called for both teams. St. Louis Park took full advantage as the Orioles generated 32 of their 60 points from the free-throw line.
With the win, the Eagles improve to 8-1. They will face sixth-ranked Chaska tomorrow in an important game for both teams, as it will likely have implications for section playoff seeding.
Check back in with eplocalnews.org for complete coverage. EPLN will soon post an in-depth game story of St. Louis Park vs. Eden Prairie.