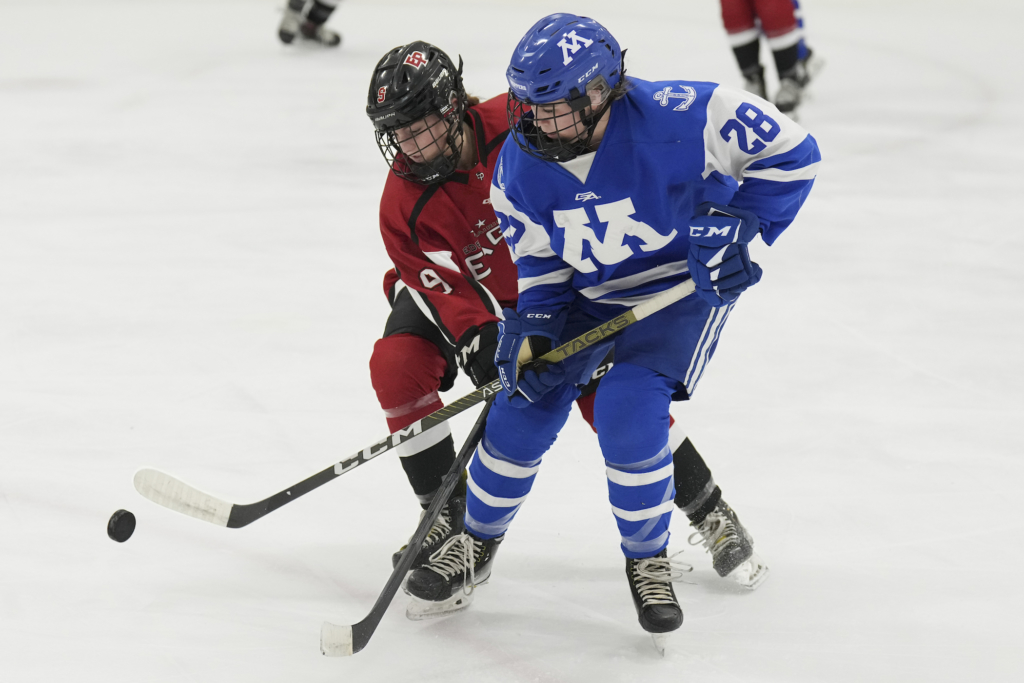 It was a teaching moment.
After a lopsided loss on Tuesday night, Eden Prairie girls hockey head coach Steve Persian quickly gathered lemons and asked his squad to make their best lemonade.
Despite a valiant effort, the Eagles had taken their lumps in an 8-0 loss at the hands of third-ranked Minnetonka on their home ice at Eden Prairie Community Center.
"The mid-part of December provides us with an opportunity to learn from this game," Persian said, looking at the occasion as a conduit for his team to improve during the long season ahead.
Persian posited, "When we play a skilled team, well-coached, what do the takeaways need to be in order to advance and be more competitive the next time we play?"
The Eagles played aggressively and enthusiastically for three periods, keeping up with one of the state's best teams throughout the first 17 minutes. Two goals late in the first period gave the Skippers a 2-0 advantage at the first intermission.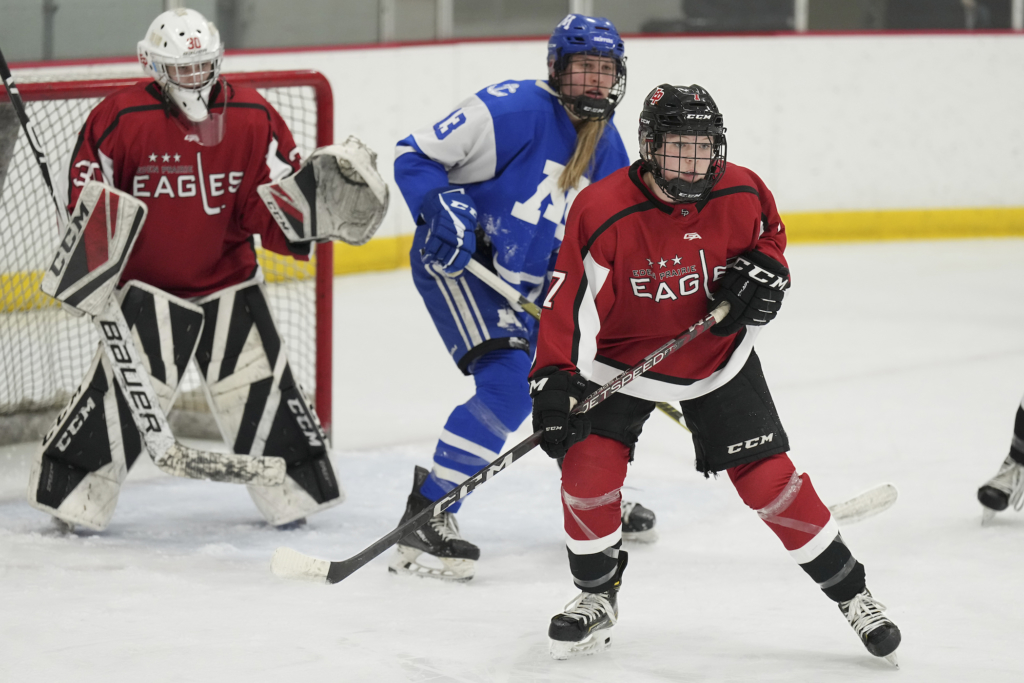 Freshman goaltender Rylee Lorton played exceptionally in between the pipes, facing wave after wave of the Skippers' top two lines and came away with 14 saves in the opening period.
Minnetonka was relentless in the second period, picking up six goals with precision shooting from their first and second lines, which are fortified with multiple players headed to Division I next season. The Skippers' Josie Hemp, Ava Lindsay and Grace Sadura each had two goals on the night.
With Minnetonka holding an 8-0 lead at the second intermission, by rule, the third period was played with running time.
With such a large margin, Persian wanted his players to take something positive from the inevitable loss.
"We weren't coming back in the game," he said. "Between the periods, it was a discussion about what we can take away so that we can continue to build on being competitive with a team with this kind of speed and talent."
The Eagles took to the ice in the final period with a new focus and inspired play. Lorton, who finished the night with 31 saves through the first two periods, turned the net over to Tegan Swanson. The junior goaltender shut down the Skippers in the final period and came away with 13 saves.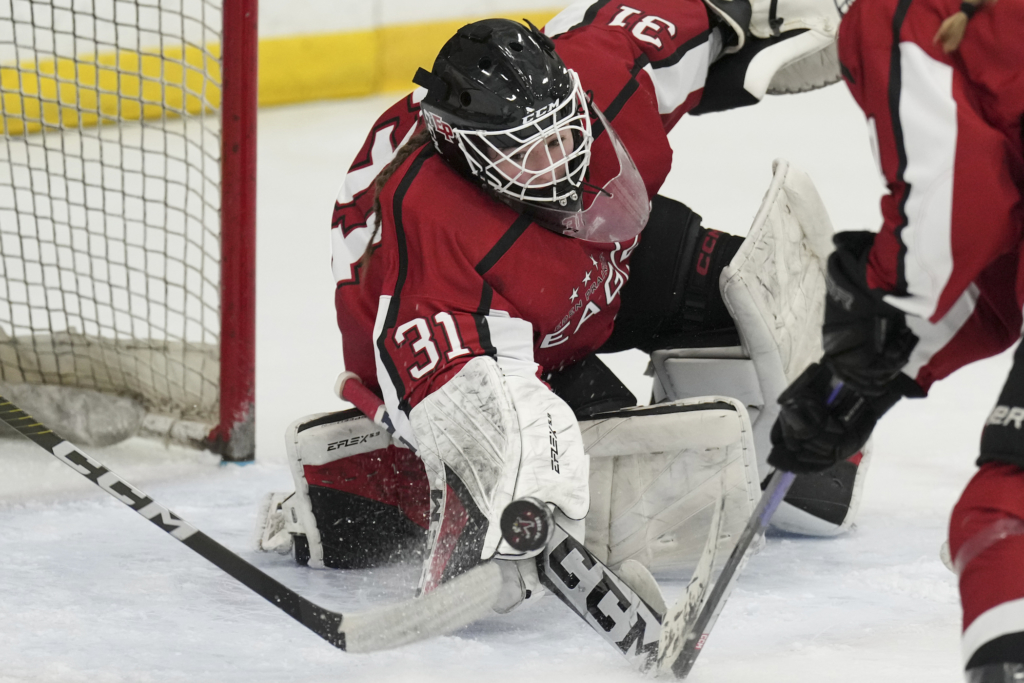 "It's one of these things where if all we do is focus on the fact that we lost 8-0, we're missing an opportunity," Persian said. "I think the kids in that room embraced that. And I think we're going to continue to build upon this experience as we go through the season."
The Eagles will have to wait until Saturday for their next game, a 3 p.m. matchup with North Wright County at St. Michael-Albertville.
Meanwhile, their coach is confident they'll put Tuesday's loss behind them, but hold on to the lessons learned for the season ahead.
"We have 17 more games in the regular season," Persian said. "And I think that this will be one where we look back and say we learned a lot about how we need to play in order to be competitive with top teams in the state."