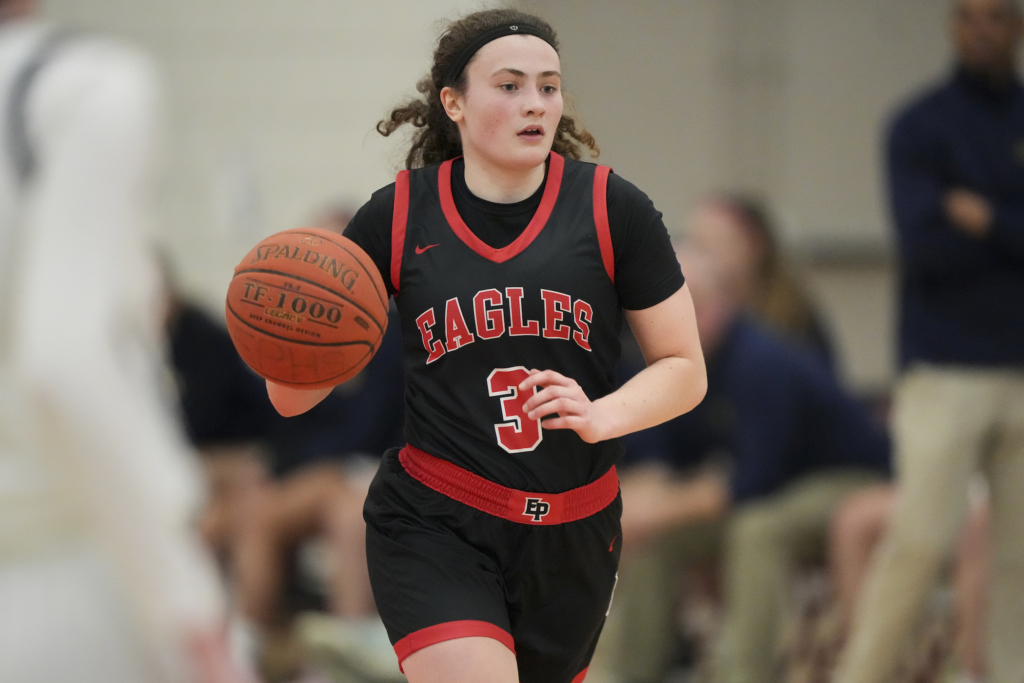 The Eden Prairie Eagles girls basketball team maintained their perfect record in the young season with an 81-55 win over Prior Lake Wednesday night at Eden Prairie High School. 
After a slow start, the Eagles led by 11 at halftime and pulled away in the second half with improved shooting on the perimeter. 
Senior guard Molly Lenz led the Eagles with 20 points. Sophomore guard Vanessa Jordan had 16, senior guard Ashley Fritz put up nine points, as did sophomore guard Remington Ehrman.
The Eagles, ranked fourth in the Star Tribune preseason poll, improve to 3-0 on the season and will take on Benilde-St. Margaret's on Friday night in St. Louis Park.
Check back in with eplocalnews.org for complete coverage. EPLN will soon post an in-depth game story of Eden Prairie vs. Prior Lake.