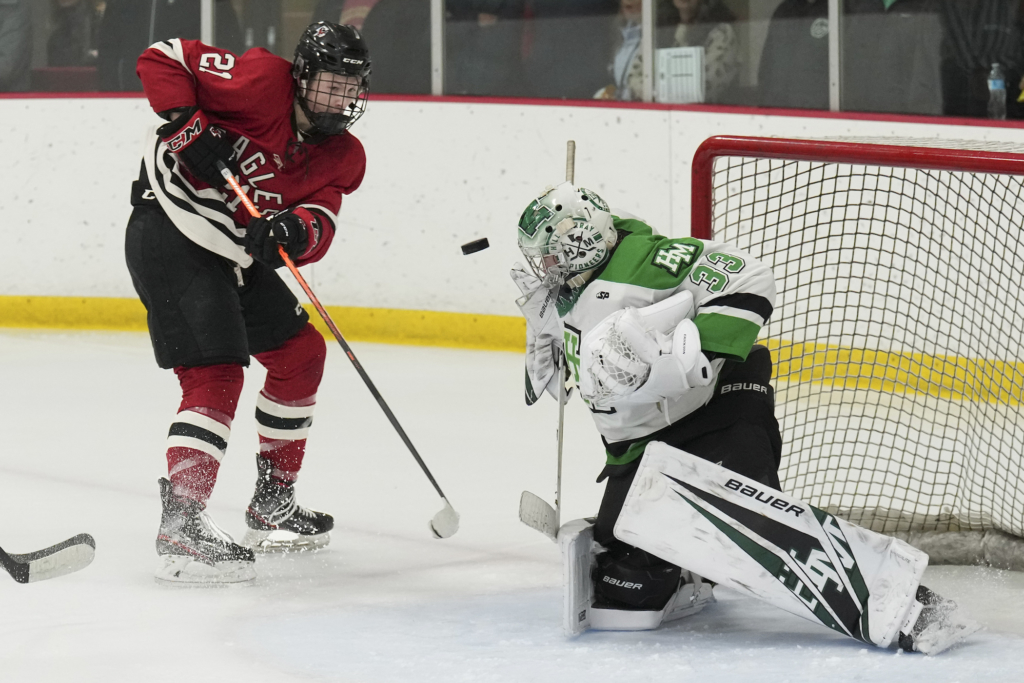 Hill-Murray jumped out to a 2-0 lead in the first period and held on to defeat Eden Prairie 2-1 in the season opener of boys varsity hockey Friday night at the Eden Prairie Community Center.
The Pioneers had goals from Graham Greeder and Caden Sampair to take the early lead.
The Eagles stormed back in the second period with their sophomore line leading the way.
Sophomore Alex Hall set up fellow 10th grader John Kleis on a rush at the 7:19 mark to draw within one. Sophomore Chase Klute also had an assist on the goal.
Both teams went scoreless in the third period in what was a tight-checking, physical battle.
Shots on goal were dead even with 24 apiece. Eagles junior goalie Isaiah Paulnock had 22 saves on the night.
The Eagles return to the ice tomorrow at noon to face off against Cretin-Derham Hall at the community center.
Check back in with eplocalnews.org for complete coverage. EPLN will soon post an in-depth game story of Eden Prairie vs. Hill-Murray.