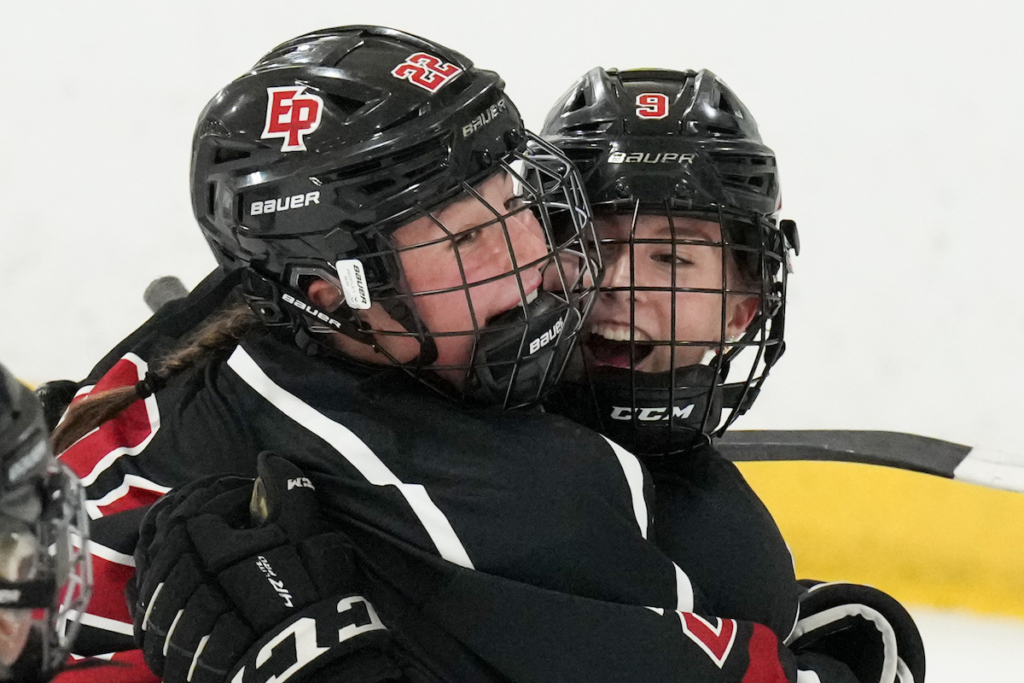 The Eden Prairie girls hockey team jumped out to a 3-0 first-period lead and cruised the rest of the way to a 9-1 win over Chaska/Chanhassen Tuesday night at the Chaska Community Center.
Seven different players scored for the Eagles, who were led with two goals from both sophomore forward Lauren Pottinger and senior forward/captain Paige Holt.
Senior captain Annabel Mehta opened the scoring with an unassisted goal at 7:28 of the first period. Mehta added three assists for the Eagles, who outshot the Stormhawks 29-13.
Eighth-grader Ella Pinnow scored her first varsity goal with a wrist shot from the point in the second period.
Junior forward Lizzie Swartout, recently called up from junior varsity, also scored her first varsity goal with a quick blast from in front of the net.
The Eagles next game is Tuesday, Nov. 29, vs. Blake at the Eden Prairie Community Center.
Check back in with eplocalnews.org for complete coverage. EPLN will soon post an in-depth game story of Eden Prairie vs. Chaska/Chanhassen.