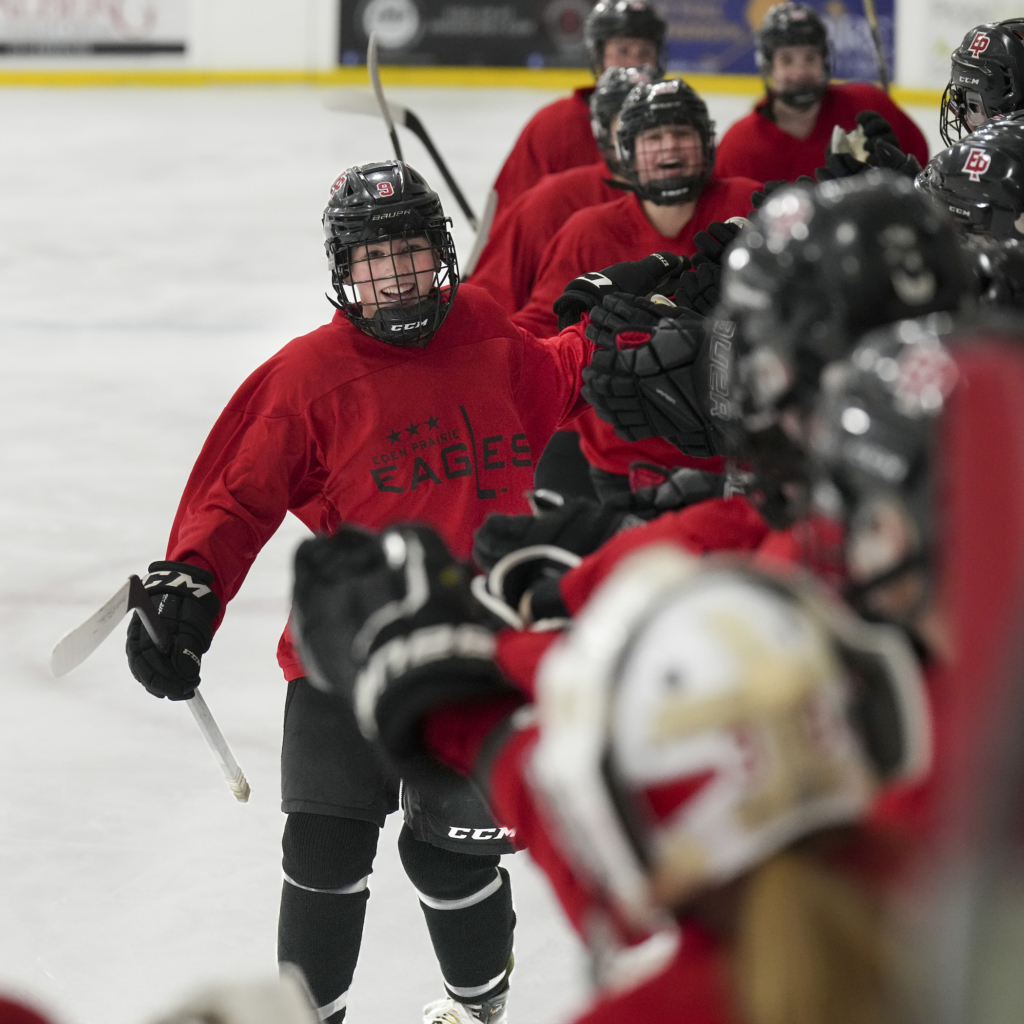 The Eden Prairie Eagles girls hockey team is starting the new season with a new direction – from their new head coach.
Steve Persian comes to Eden Prairie High School from Breck, where he guided the Mustangs to back-to-back Girls Class 1A state high school championships in 2019 and 2020. Prior to his tenure at Breck, Persian was the head coach at Orono from 2012-18.
Excited by the opportunity to make the move to Eden Prairie over the summer, Persian is now focused on getting to know his players while he prepares the team for the upcoming season.
"I'm thrilled to be here," Persian said. "It's been a whirlwind four-and-a-half to five months. It's been really fun."
The Eagles had a chance to measure their preseason progress over the weekend in a three-team scrimmage with Chaska-Chanhassen and Holy Family at Eden Prairie Community Center.
All three squads competed in a round-robin style scrimmage. Games consisted of two 25-minute running time periods, with all players getting a chance to see ice time.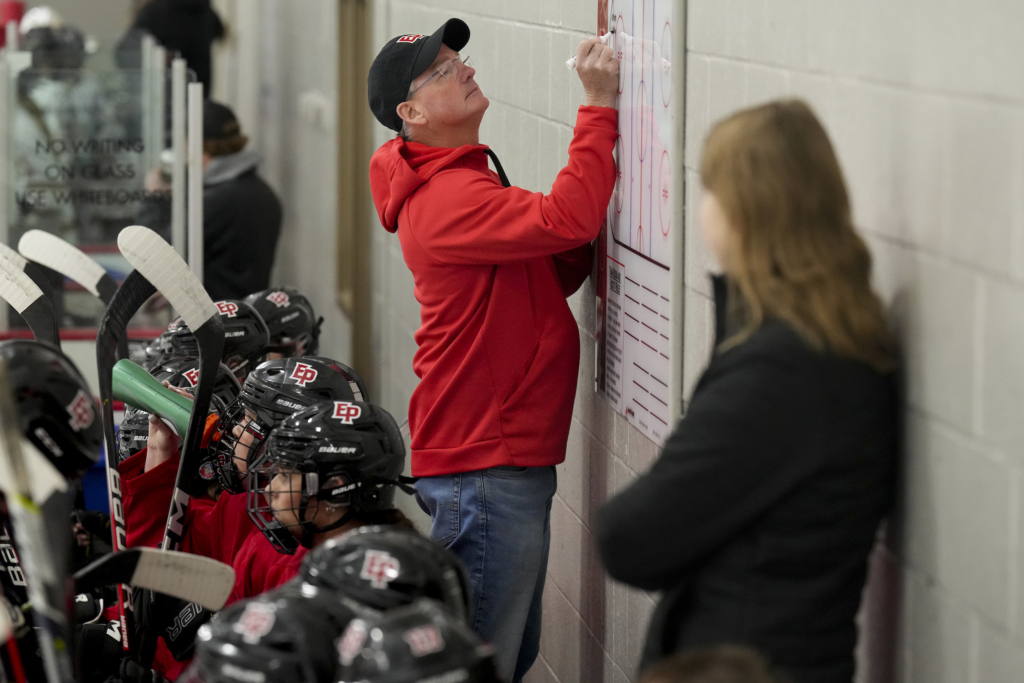 "It's just a really good opportunity for all the teams to skate all four lines," Persian said, adding with a laugh that setting his lineup is still a work in progress. "It gives you an opportunity to take a look at the lines that you think are right so you can change them on Monday."
Persian is pleased with what his players have shown him so far in practices. The team is not only starting a new season, but learning a new system in a short window – with the regular season set to begin this Saturday.
The intensified scrimmage against multiple teams, combined with another against Owatonna this week, is a chance for players to immerse themselves into the style of hockey that Persian is bringing to Eden Prairie.
"We're going to take a pen and we're going to show you our D zone coverage. Okay, now let's go play," said Persian, describing his crash course to get players acclimated to the new approach.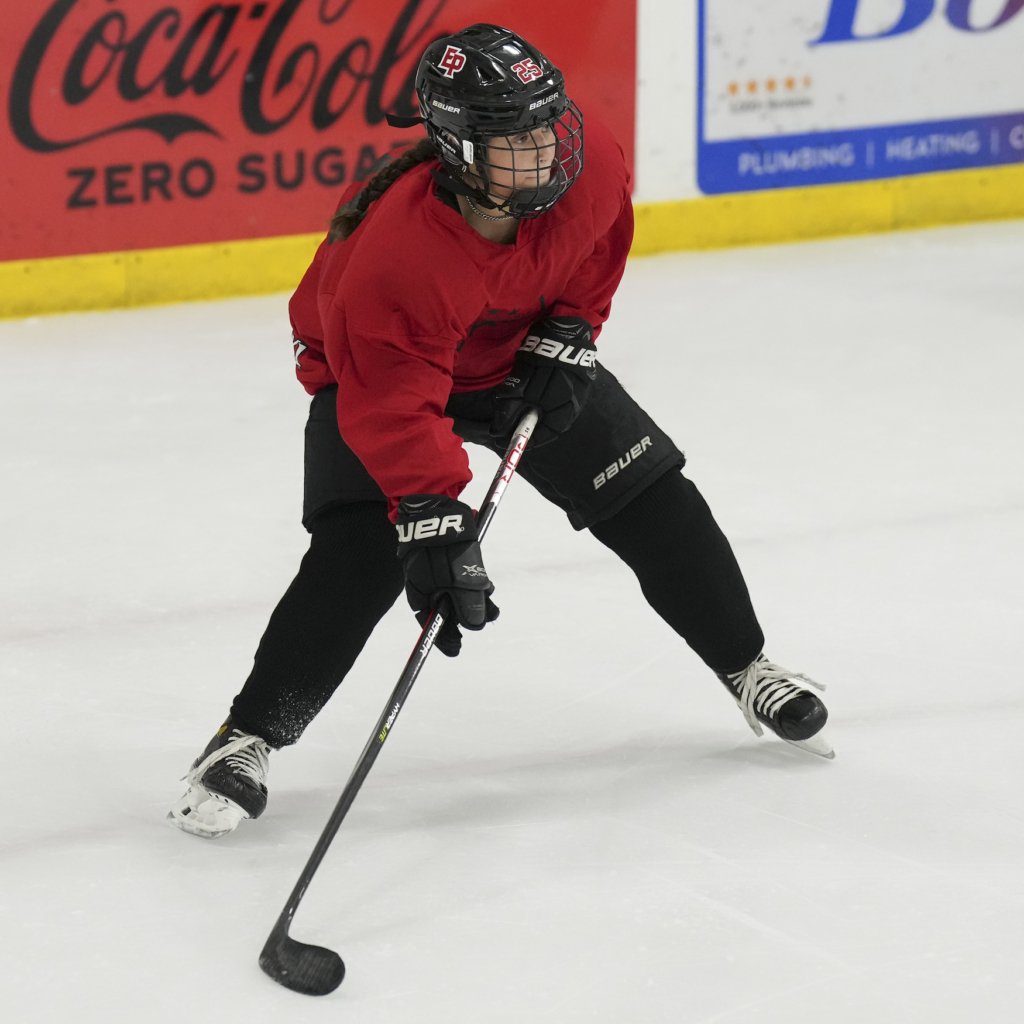 Goals and statistics aren't important in the scrimmages. Penalties are not enforced, but players are going at full speed – and the Eagles' new coach liked the test provided by both Chaska-Chan and Holy Family.
"We weren't focused on the scoreboard; that comes in February," he said. "We were more focused on our ability to demonstrate a system and start to put discipline in place that really makes it effective."
The Eagles have five seniors on the varsity roster. Four of them are captains, including Jenna Fryar, Jordan Hirsch, Paige Holt and Annabel Mehta.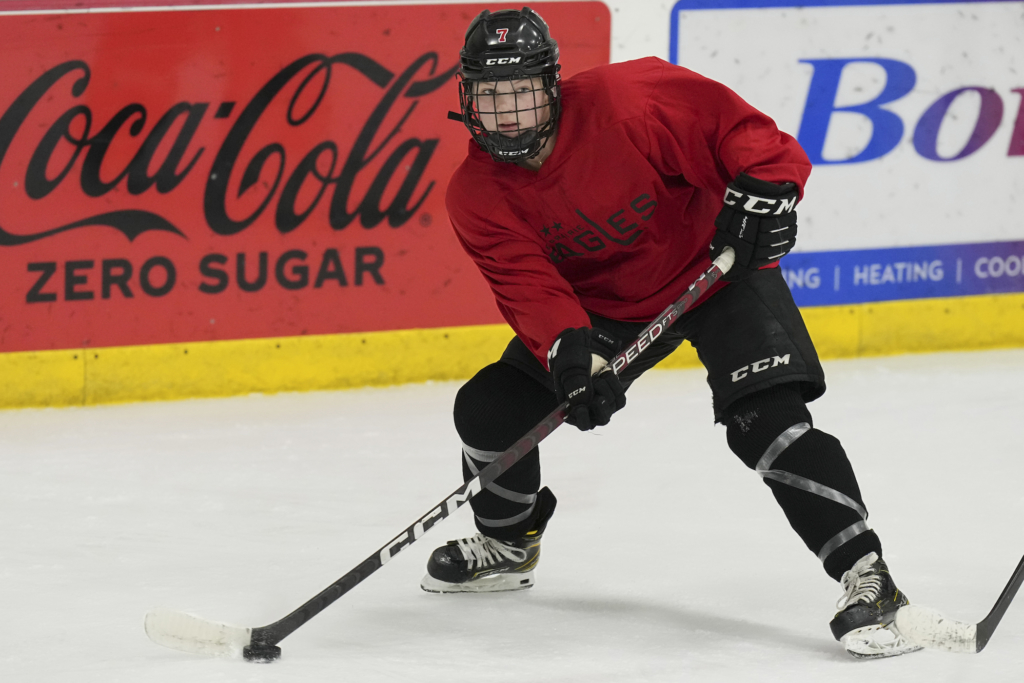 Eden Prairie is also led by standout Ella Konrad on defense, who is one of six sophomores on the squad. Youth dominates the Eagles roster, which includes three freshman and eighth grader Ella Pinnow.
"The effort and energy that the kids are putting in is inspiring to the coaches," Persian said. "It's fun to see. Our four captains have just done a really good job of setting the tone, holding themselves and the players accountable for their effort and energy. And it's been really, really positive."
The Eagles drop the puck on the 2022-23 season this Saturday at 3 p.m. against Champlin Park at Eden Prairie Community Center.
Comments
We offer several ways for our readers to provide feedback. Your comments are welcome on our social media posts (Facebook, X, Instagram, Threads, and LinkedIn). We also encourage Letters to the Editor; submission guidelines can be found on our Contact Us page. If you believe this story has an error or you would like to get in touch with the author, please connect with us.