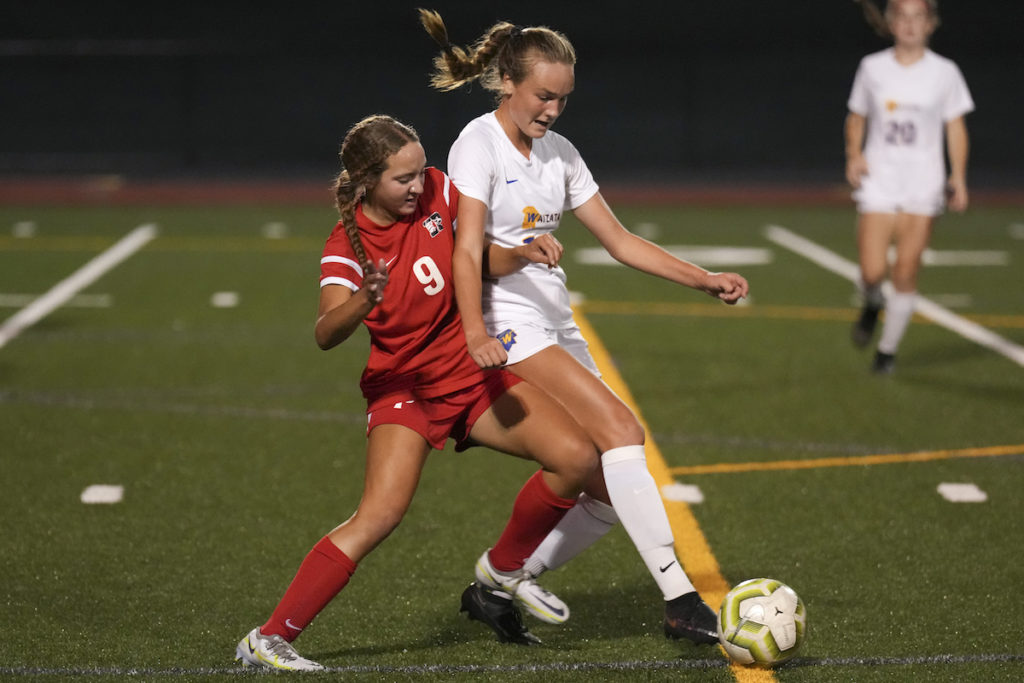 The Eden Prairie girls' soccer team was presented with a formidable challenge under the lights on Monday night. Undefeated and No. 1 ranked Wayzata traveled to Aerie Stadium for the second meeting between the two teams. Earlier this season, the Eagles fell to the Trojans in a 4-0 contest. 
"I think early in the year, we had a lot of kids trying to grow into roles that were very new for them," Eagles' head coach Kelly Taylor said. "And I think we've established more leadership and more understanding of who does what when. That takes a lot and it's one day at a time."
On this day, the Eagles played the top-ranked Trojans closer than they had in their previous meeting. Wayzata won Monday's match 2-0, and the Eagles were outshot by the Trojans 18-1. That kind of production by the opponent underscores an impressive performance by goalkeeper Lily Mattison. 
"She's really been playing well in the last couple of weeks for us," said Taylor. "She has all season, but certainly recently on her second trip through the Lake."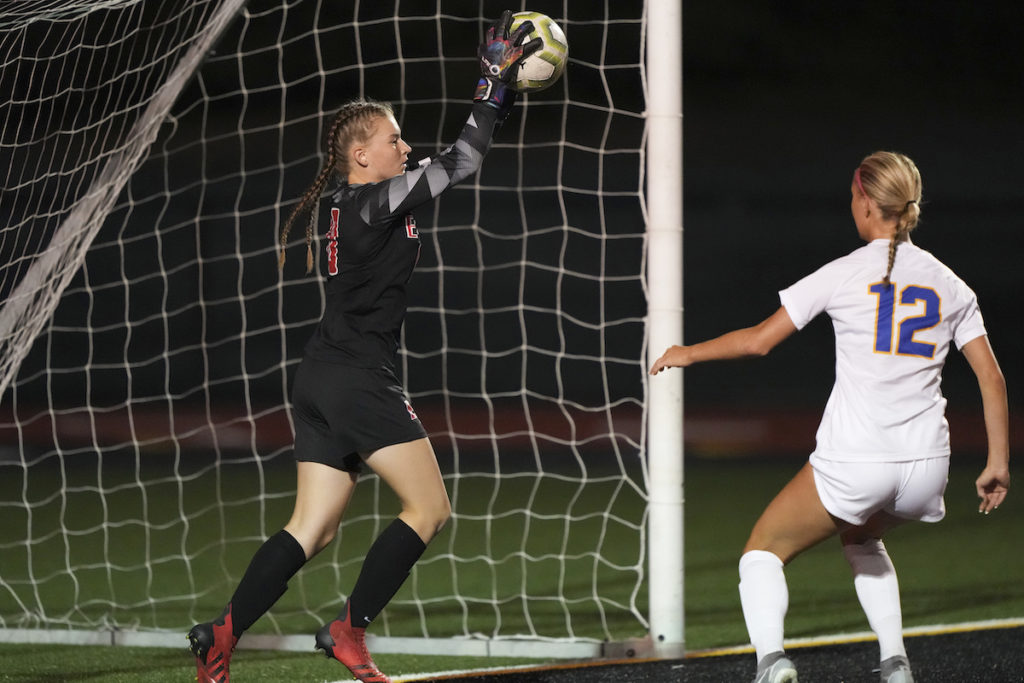 The all-state junior has been a starter since her freshman year. Her coach knows well the impact Mattison's experience has on the team.
"It means you're in every game," Taylor said. "It means that when you're outmatched and you're outnumbered and you're facing a lot of pressure and shots, she can come up big and she will make game changing saves. And that goes a really long way, especially in a conference like the Lake."
Goalkeepers see the entire field of play in front of them. They are akin to quarterbacks for their teams, calling out coverages and strategy. For Mattison, her experience in directing the game is about creating opportunities for her teammates.
"I've got to keep it in for my team," Mattison said. "You never know what can happen in a game. If I'm making the saves that means they can make the goals."
While there were no goals to be made Monday night against the state's top team, Taylor was encouraged with her team's response to the objectives that were set before the match.
"It was an improvement for us from when we were up there," Taylor said. "We challenged them to give us 80 minutes from a work rate and a physicality perspective today. And I thought they gave us that."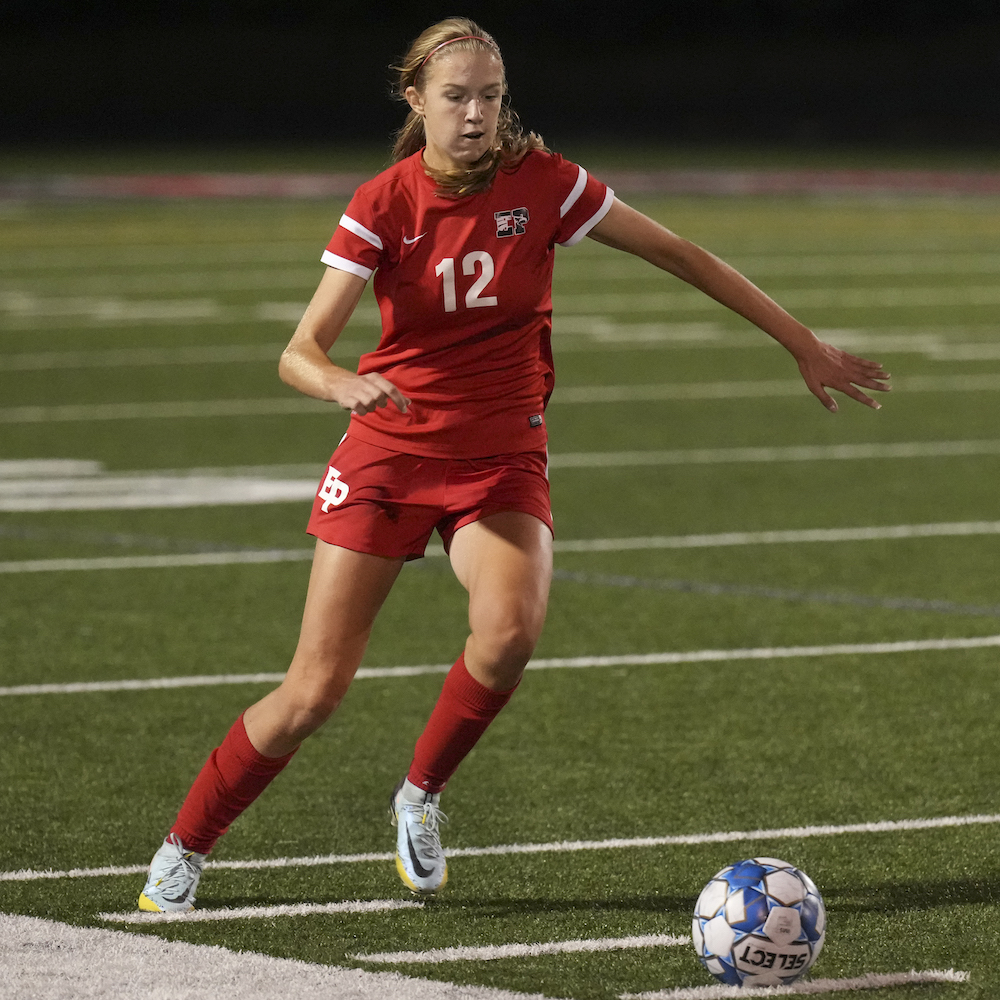 The Eagles held Wayzata to one goal in the first half and one midway through in the second. Strong defensive play ensured they were never out of the contest.
"Our top was holding balls really nicely," Mattison said. "Our entire defense was just on point today. Goals happen, but we stayed intact, and we didn't let the goals get to us. So that was really nice."
Wayzata sits alone atop the Lake Conference with 28 points, a 9-0-1 conference record and 14-0-1 overall. As teams look towards the playoffs, the Trojans are favored to go deep into the postseason. 
"That team is incredibly talented. They have a No. 1 ranking for a reason," Taylor said. "We took our moments and gave ourselves a chance. And that's what we asked. And now it's time for us to spend a week getting ready for sections."
The Eagles are still waiting to find out who their opponent will be in the first round of the postseason. The sectional playoffs begin next Tuesday.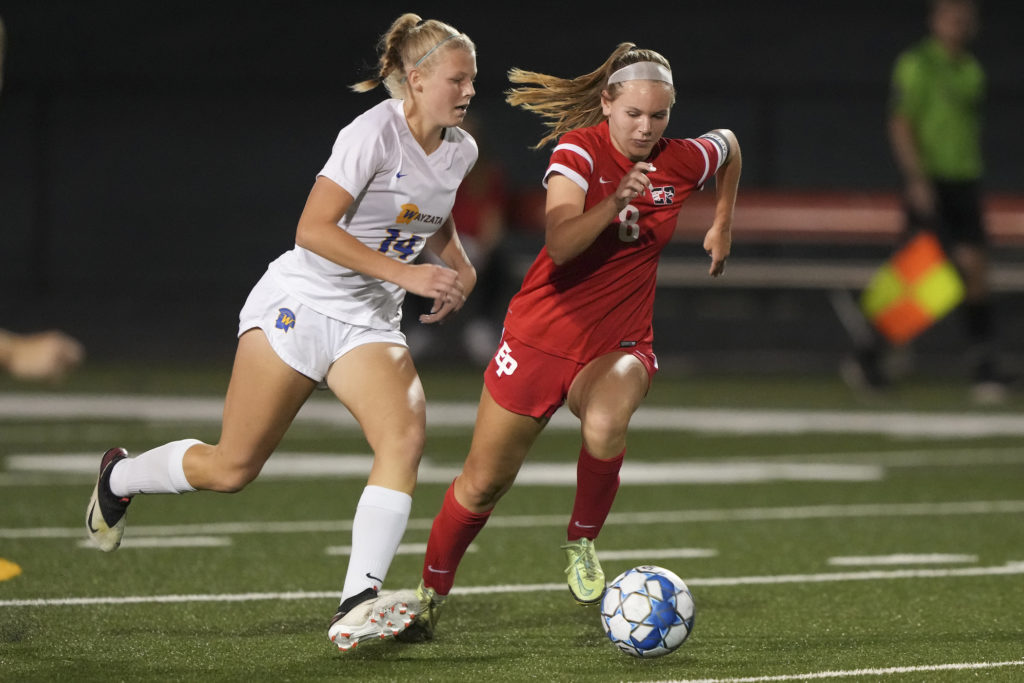 Comments
We offer several ways for our readers to provide feedback. Your comments are welcome on our social media posts (Facebook, X, Instagram, Threads, and LinkedIn). We also encourage Letters to the Editor; submission guidelines can be found on our Contact Us page. If you believe this story has an error or you would like to get in touch with the author, please connect with us.