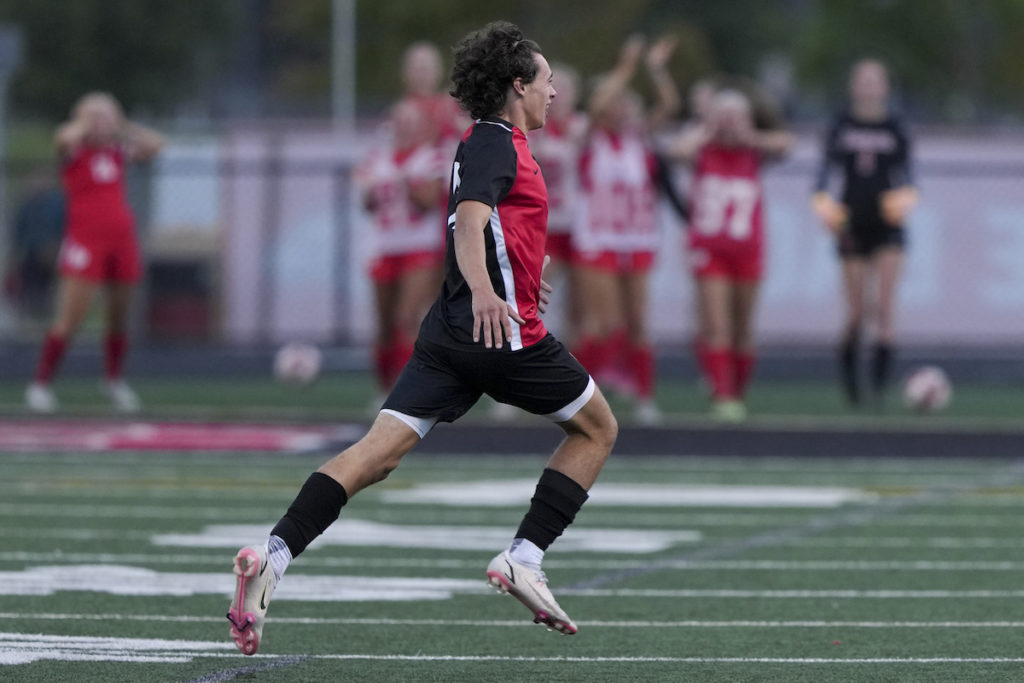 It was a night of high drama, thrilling finishes and outstanding performances Monday as the Eden Prairie boys' and girls' soccer teams played host to Wayzata.
The boys' game kicked off the evening with the Eagles taking on the No. 1-ranked and undefeated Trojans at Aerie Stadium.
The teams traded goals in the first half, with Eagles' junior forward Ryan Donohue scoring midway through the half to tie the score at one.
The Eagles raised the stakes with a physical battle in the second half. Senior forward Sebastian Bocanegra-Lima created numerous chances all evening and it paid off. Bocanegra-Limawove wove through defenders en route to a spectacular goal to give the Eagles a 2-1 lead.
Wayzata scored to tie the match, but Eagles junior goalkeeper junior Zach Diermeier came through with a diving save on a Wayzata penalty kick to keep the game tied at two and igniting his teammates in the process.
It appeared the game would move into overtime, but with under a minute to play, senior defender Zachary Fier gained possession of the ball after it was cleared by Wayzata defenders and scored with a booming kick from 30 yards out with just two seconds remaining in regulation. The final seconds ticked away and the Eagles had pulled off a stunning 3-2 upset of the state's top-ranked team.
Eden Prairie improved their record to 8-4-2 and await pairings for the sectional tournament, which begins next Tuesday.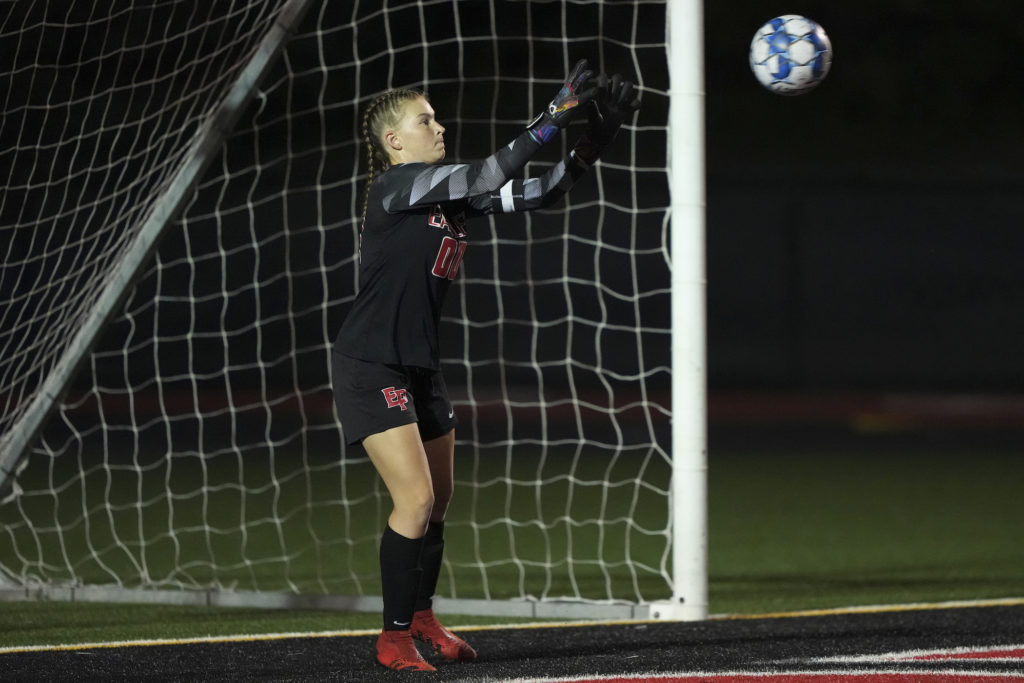 Eden Prairie girls' fall to Wayzata in defensive battle
The Eden Prairie girls' soccer team took on first-place Wayzata in the late game. The Trojans entered the match undefeated and kept their record intact with a 2-0 decision over the Eagles.
Eden Prairie played inspired defense against their toughest opponent of the season. Junior goalkeeper Lily Mattison was spectacular in the net, facing 18 shots from Wayzata and making diving saves to keep the Eagles in the contest.
Mattison received player of the game honors and credited her entire defense for holding one of the top teams in the state to two goals.
The Eagles await their pairings for the sectional tournament, which also begins next Tuesday.
Comments
We offer several ways for our readers to provide feedback. Your comments are welcome on our social media posts (Facebook, X, Instagram, Threads, and LinkedIn). We also encourage Letters to the Editor; submission guidelines can be found on our Contact Us page. If you believe this story has an error or you would like to get in touch with the author, please connect with us.