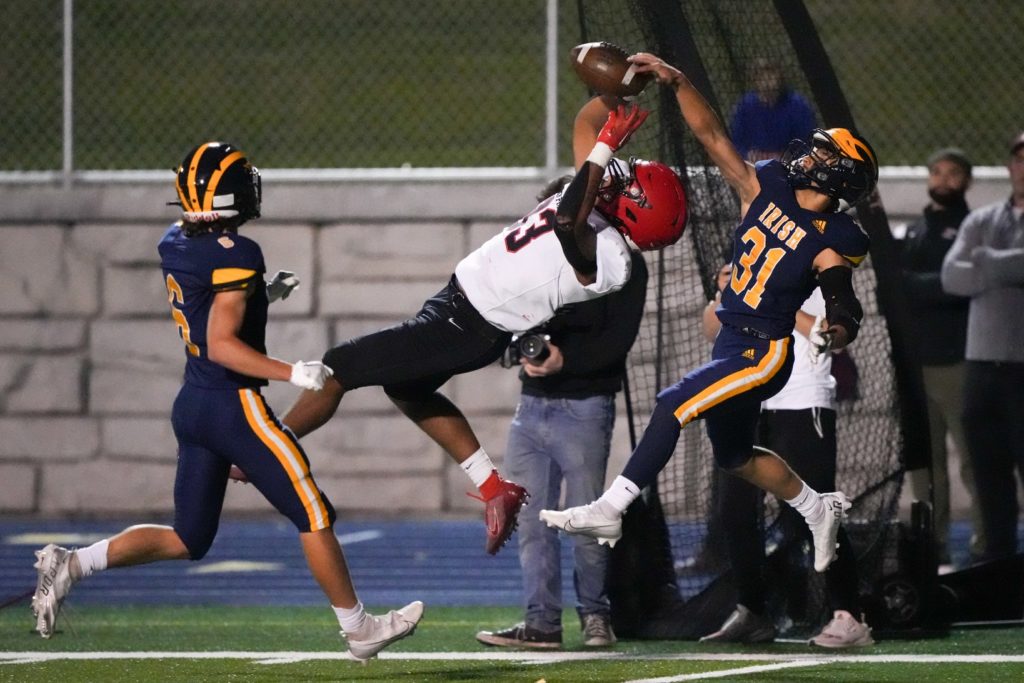 Six days earlier, the turf at Aerie Stadium was filled with fans and EPHS football players reveling in the Eagles' 21-6 takedown of then-top ranked Lakeville South.
On Thursday, the Eagles got to know what the Cougars felt like that night. EP football players slowly made their way off the turf at Rosemount High School as the Irish players and fans celebrated their team's 14-7 win over the newly-top ranked Eagles.
EP gained its top spot with the win over Lakeville South, while Rosemount was rising at No. 6 after a perfect 3-0 start to the season. Playing in front of their home fans, the Irish defense got key stops in the first half to hold down an Eagle offense that had scored at least 21 points in each of its three wins this season.
"Defensively, they were doing their job and we weren't doing our job," Jordan said. "We just have to have someone step up and make plays."
With the Rosemount defense holding firm, the Irish offense broke through in the second quarter. The Irish used a punishing running attack, with Jackson Gasner putting his team ahead in the first half with a 5-yard touchdown run. He would score again in the third quarter to make it 14-0 Rosemount.
In the fourth quarter, Rosemount milked plenty of clock with its running game. But things took a turn about halfway through the quarter when Jordan intercepted Rosemount quarterback Landon Danner's pass and brought it back into Irish territory.
Just a few plays after the interception, Jordan had the ball in his hands once again when he scored on a 10-yard run to make it 14-7 with 4 minutes remaining in the fourth quarter.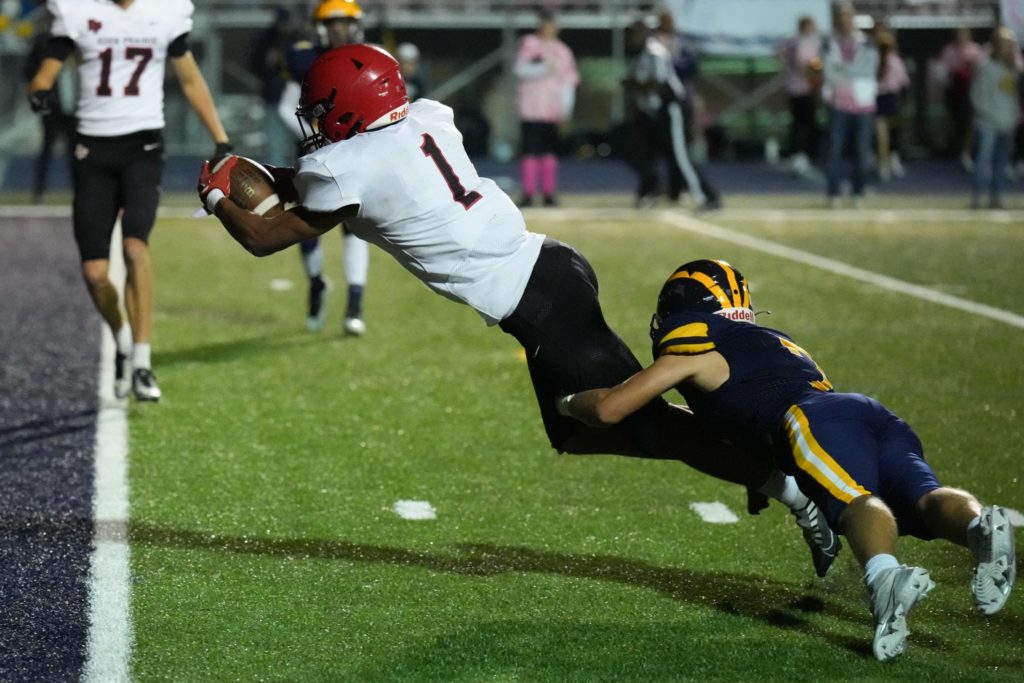 The Eagle defense held firm and got the offense the ball back with more than 2 minutes to play. EP managed to get the ball inside the Rosemount 30 but were stopped on fourth down when a pass to Jermell Taylor in the end zone was broken up by a pair of Irish defenders, clinching the upset for Rosemount.
The loss likely means the Eagles will lose their top spot in the rankings. However, that doesn't mean things will get easier for EP. The Eagles' final four regular season games include matchups against No. 3 Prior Lake, No. 4 Stillwater and No. 8 Shakopee.
"I think this was good for us," Jordan said. "I think it's going to be good for us to bounce back and show people that we're going to be that team that wins state."
Comments
We offer several ways for our readers to provide feedback. Your comments are welcome on our social media posts (Facebook, X, Instagram, Threads, and LinkedIn). We also encourage Letters to the Editor; submission guidelines can be found on our Contact Us page. If you believe this story has an error or you would like to get in touch with the author, please connect with us.