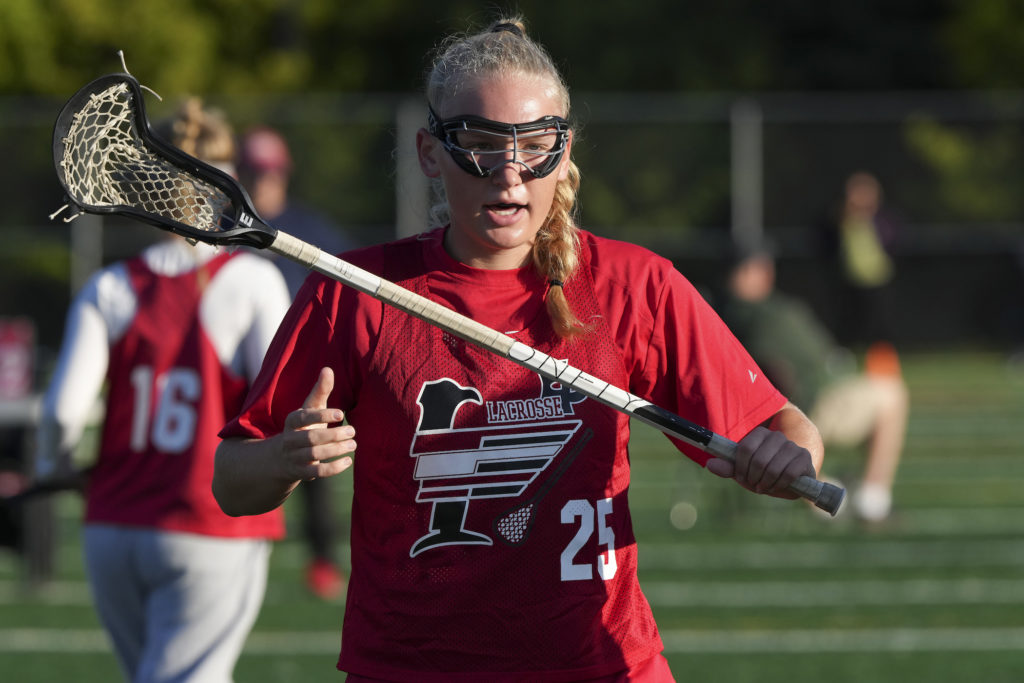 If you're ever in search of a lacrosse wonderland, consider Eden Prairie as your No. 1 destination, at least in early September. That's when the Eden Prairie Lacrosse Association (EPLA) and the EPHS Girls' Lacrosse Booster Club take over Aerie Stadium and the surrounding athletic fields for the annual Land of 10,000 LAX tournament.
"LAX" is the common abbreviation for lacrosse, but nothing was abridged about this event, which played host to 30 high school teams and six middle school squads this past Saturday and Sunday. Players arrived from around the metro and as far away as Hudson, Wisconsin, and West Des Moines, Iowa. Schools with larger programs like Eden Prairie, Edina and Wayzata had multiple teams participating.
In its 11th year, the tournament transforms the EPHS athletic complex into multiple subdivided lacrosse fields roughly half the size of the normal playing surface. Teams consist of seven players per side rather than the standard 11-player teams. Each game is 25 minutes in length, with very short breaks in between.
"It gives girls an opportunity to get their teams together when school resumes and play within each community," said Brooke Jones, EPHS girls' lacrosse head coach. "And it serves as our main fundraiser for the high school lacrosse program for the year."
Jones was on hand to help with logistics but did not do any coaching. MSHSL rules prohibit any organized practice or training until the season starts in April.
"That's the best part, this is all totally optional," said Jones. "All the girls that are playing here pull the teams together themselves and then they sign up."
Eden Prairie had two teams participating in the tournament. Captains from the EPHS varsity squad were tasked with drafting players, creating lineups and serving in the role of player/coach on the field.
"We have been pretty much running the teams," said senior captain Kylie Bamlett. "As captains, this is one of the first times where we've had to step up and help our team through the games."
Bamlett, along with fellow captains Izzy Nelson, Taylor Gabrik and Brinley Hopper, led the Eagles to the section finals last season, where they fell to rival Chanhassen. Sunday's bracket round brought the two schools together for a friendly rematch of sorts.
"We would like to say it's for fun, but it's definitely intense," said senior Nelson with a laugh and a smile. "Especially with some rival teams. Like when we end the regular season, those games are a little bit unfinished. But it's all good and fun."
With Eden Prairie participating with two split squads, the EP "Red" team went 2-2 in pool play on Saturday and lost to eventual tournament champion Chanhassen in the first round of bracket play on Sunday. Eden Prairie "Black" finished with a record of 3-1 in the pool standings and was eliminated by Maple Grove in the first round of bracket action as well.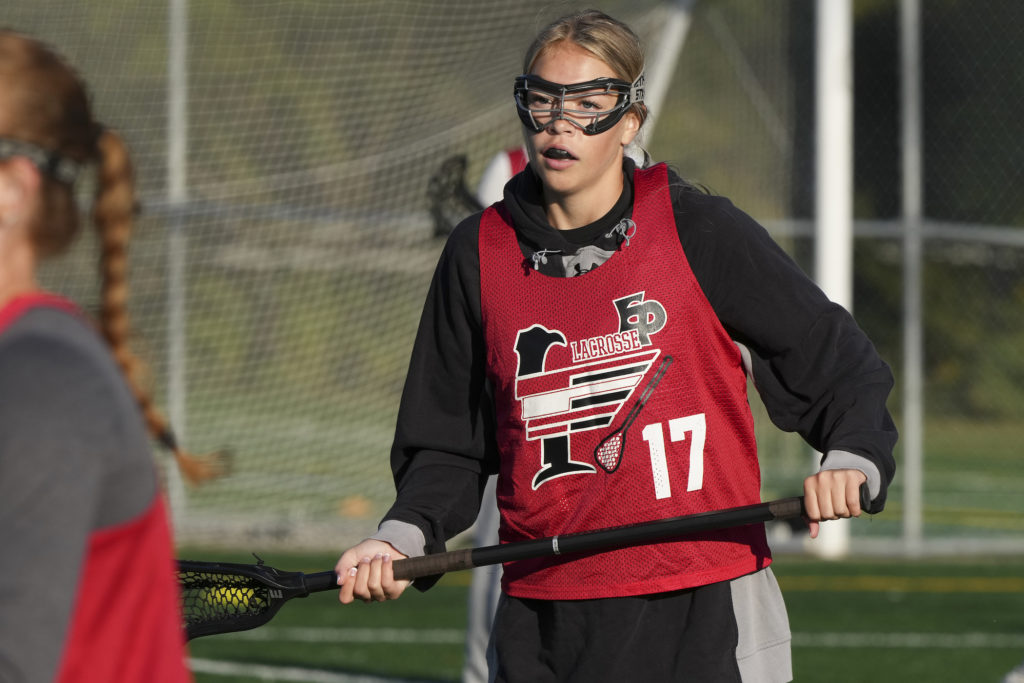 The Eden Prairie captains made the decision to create their teams evenly, rather than stack one team with varsity starters. With most participants fielding one "super" team, the results of the tournament are not indicative of expectations for the upcoming season.
"I think it's just fun to get some practice for the season," said senior Gabrik. "It's a smaller field. So we get to go up and down, practice at all positions, and just be with your team."
With the shortened playing surface and reduced lineups, all players can move about freely, creating a "pick-up" game experience.
"It's super fun. I love it because it's six field players and then one goalie," Nelson said. "I honestly think it's just a great opportunity for our team to build as a unit more because we're playing both sides."
The tournament is organized by 12 dedicated volunteers who begin the work in June. Proceeds of the event, collected from registration fees and corporate sponsors, go toward supporting not just EPHS girls' lacrosse, but benefit the lacrosse programs upstream as well.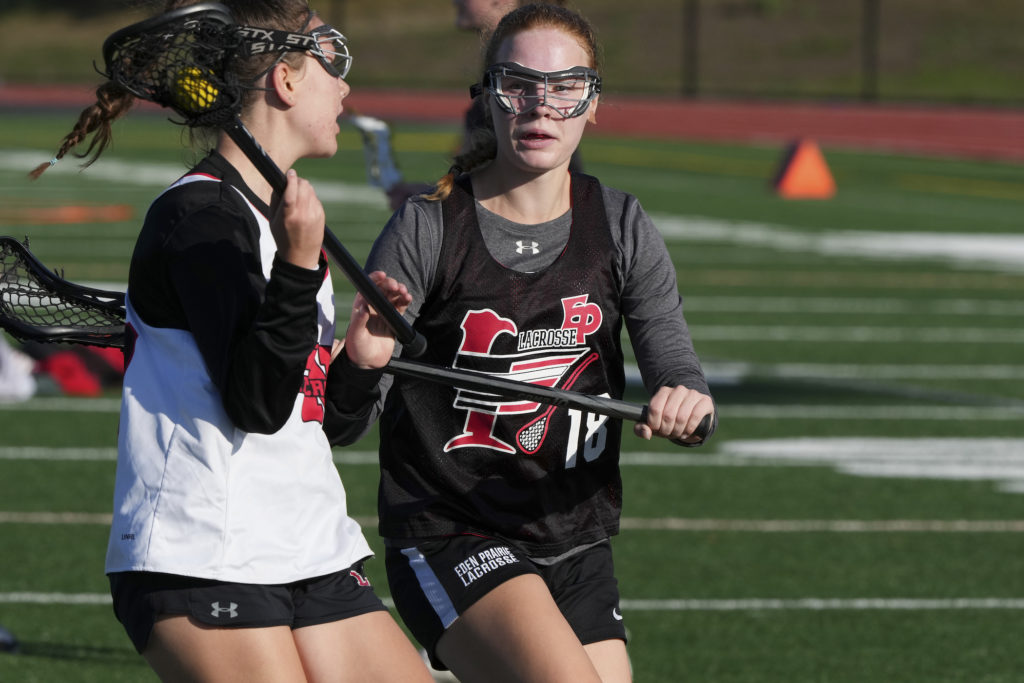 "We invest in our youth program," said Carmen Bamlett, mother of Kylie and a volunteer for the past four years. "Yesterday, we had a two-hour clinic with some of our high school coaches and players with K-through-8 girls at the Flying Cloud Fields. It's about fun play."
Across the expanse of multiple fields – surrounded by food trucks, concession tents and sponsor booths – could be seen a sea of smiling, albeit tired, lacrosse players. It would seem the Land of 10,000 LAX was a success for another year.
"I love this event. It's really fun because my mom and all the other moms are super involved in it," said the younger Bamlett. "It's just great to see one big community of people. So that's kind of my favorite part."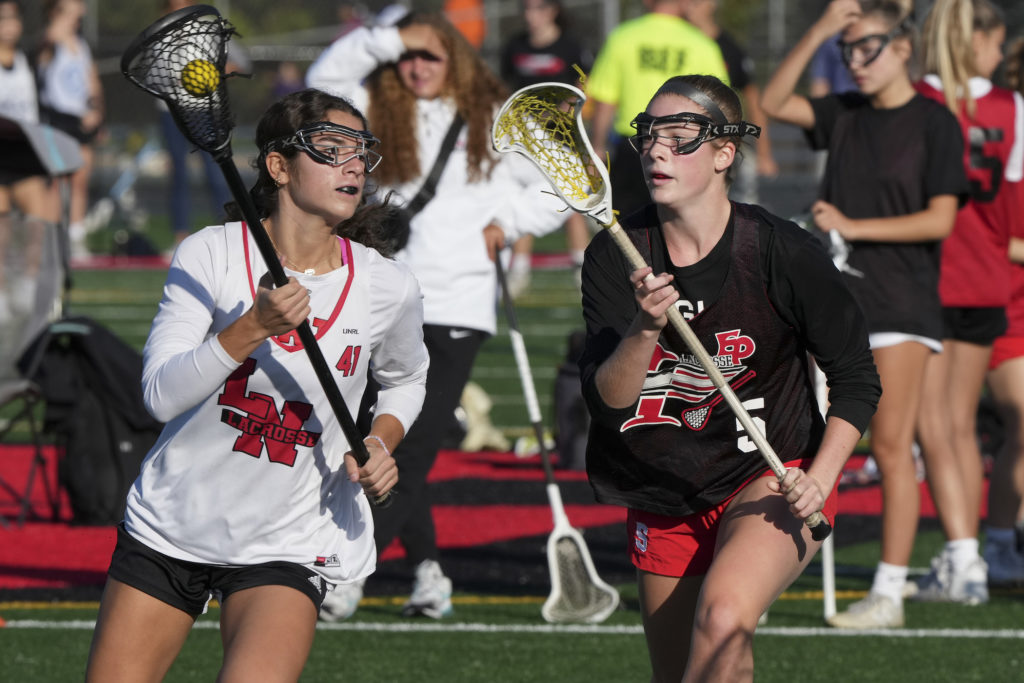 Comments
We offer several ways for our readers to provide feedback. Your comments are welcome on our social media posts (Facebook, X, Instagram, Threads, and LinkedIn). We also encourage Letters to the Editor; submission guidelines can be found on our Contact Us page. If you believe this story has an error or you would like to get in touch with the author, please connect with us.