Looking for its first team state championship in more than a decade, the EP boys' tennis team will head out to the University of Minnesota's Baseline Tennis Center for the Class 2A state tournament beginning on Tuesday, June 7.
The Eagles recently captured the Section 2AA crown with wins against Mound Westonka (7-0), Shakopee (5-2), and Minnetonka in the section final (5-2). 
Eden Prairie returns to the state tournament after not qualifying as a team or any individuals in 2021. The Eagles last won a team crown in 2010.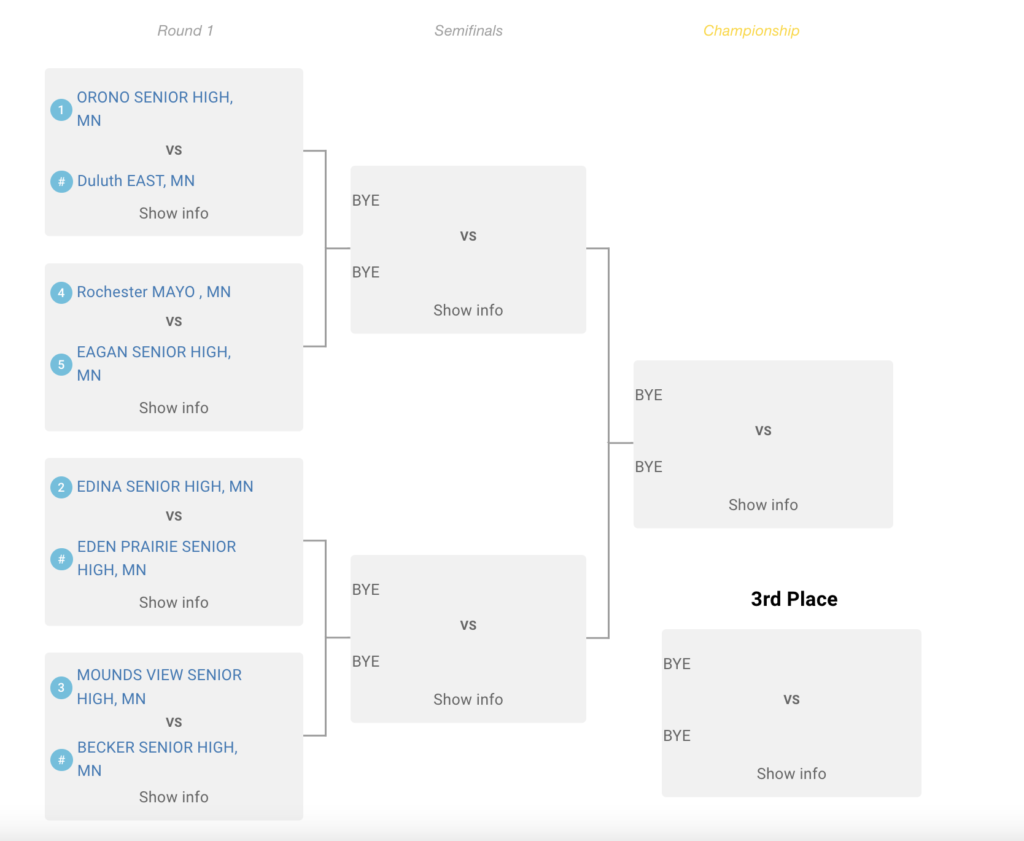 The Eagles will kick off the team tournament on June 7 against a familiar opponent in Edina beginning at noon. The Lake Conference rivals last met on May 12 when the Hornets won 6-1. Edina was ranked as the No. 2 overall seed in the eight-team field. The top seed of the tournament is Orono.
The winner of the match will move onto Wednesday's semifinals and potentially state final. The loser will play their consolation matches starting on June 7 at 6 p.m.
Besides the team making it to the state tournament, Eden Prairie will also be represented in the doubles tournament. The Eagles' duo of Maneesha Dharmadasa and Ani Vadrevu will compete after winning the Section 2AA doubles crown. They open up against Carson Haack and Henry Boese of Elk River. It's a single-elimination tournament, with the losers playing for the consolation crown. Play begins on June 9 at 10 a.m. and runs through June 10.
If Dharmadasa, a senior, and Vadrevu, a junior, were to win the state crown, it would be the school's fifth doubles state championship. The most recent to do it was the duo of Anthony Rosa and Carter Mason. They won the state doubles title in both 2015 and 2016.
Tickets will be available for those who wish to attend the state tournament. It will also be streamed at www.prepspotlight.tv.
Comments
We offer several ways for our readers to provide feedback. Your comments are welcome on our social media posts (Facebook, X, Instagram, Threads, and LinkedIn). We also encourage Letters to the Editor; submission guidelines can be found on our Contact Us page. If you believe this story has an error or you would like to get in touch with the author, please connect with us.