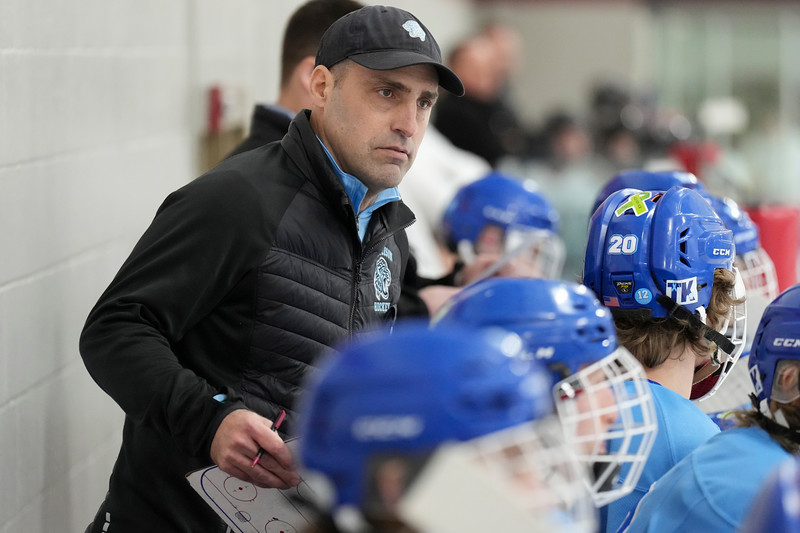 For the first time in nearly 30 years, the EP boys' hockey team has a new coach.
On April 5, the Eden Prairie High School athletics department announced the hiring of Mike Terwilliger as the school's next boys' hockey coach. He takes over for Lee Smith, who retired after 29 seasons behind the bench for the Eagles.
Terwilliger accepted this position following four years as the head coach of the Bloomington Jefferson High School team. He finished that time with a 40-54-2 record.
As for his connection to EP, there is plenty. He is a former teacher at Cedar Ridge Elementary School and served as a junior varsity boys' hockey coach under Smith in the mid-2000s.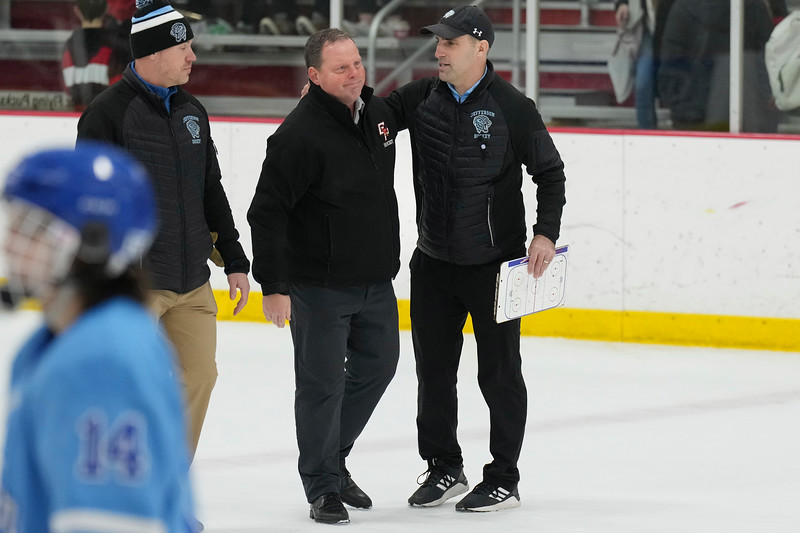 Besides his work with the Eagles and Jaguars, Terwilliger has become a fixture in Minnesota Hockey. He currently holds the role of hockey programs manager in the organization.
"(Terwilliger) has over 20 years of coaching experience at every level of hockey," said EPHS athletics director Russ Reetz. "His commitment to this community, his focus on relationships with all stakeholders and leading with integrity is what really stood out to the hiring committee.
"Mike knows what it takes to be a champion on and off the ice."
Before coaching, Terwilliger grew up playing youth hockey in Edina and was a state champion on the ice and the tennis court. Terwilliger went on to play collegiate hockey at St. Lawrence University in Canton, New York.
"Eden Prairie is a very special place to me as an educator, coach and resident in the community," Terwilliger said in a press release. "I'm grateful for the opportunity to be head hockey coach. It's an honor for sure."
Terwilliger takes over an Eagles team that nabbed the No. 1 seed in Section 2AA before falling to Prior Lake in the section semifinals.
Editor's note: Terwilliger's father, Roy, is a member of the EPLN board. Roy has not been involved in the reporting of this story.
Comments
We offer several ways for our readers to provide feedback. Your comments are welcome on our social media posts (Facebook, X, Instagram, Threads, and LinkedIn). We also encourage Letters to the Editor; submission guidelines can be found on our Contact Us page. If you believe this story has an error or you would like to get in touch with the author, please connect with us.