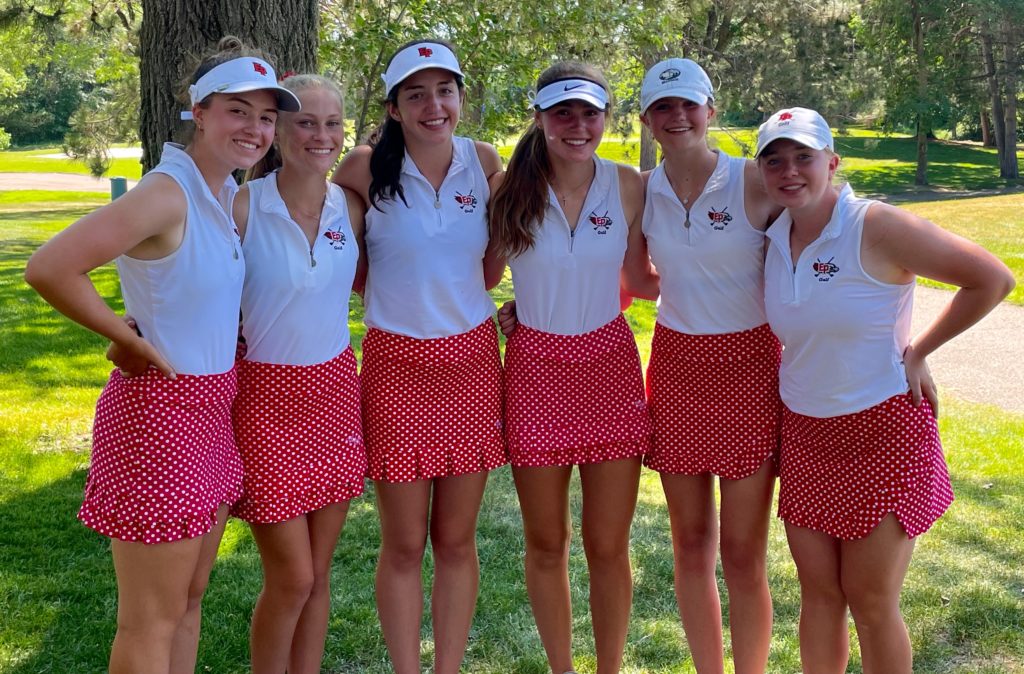 Editor's note: EPLN Sports Editor Ryan Williamson asked each EPHS spring sports coach to give us a breakdown of their team and what's to come. Here's what this coach had to say.
From EP girls' golf coach Marty Teigan:
The Eagles are anxious to get going with the 2022 season, knowing that they have work to do to repeat the success of the 2021 season. The team finished first in the Lake Conference, won the Section 2AAA tournament, then went on to finish fourth in the state tournament. All of the players from that team are returning for the 2022 season.
There is a mix of long-term veteran players: Katelyn Zick has been a varsity regular since her seventh-grade year, Emma Davies has been a regular varsity player since eighth grade, and Rose Baynes has been a regular on the varsity since seventh grade. All total, the three have earned nine all-conference honors.
Katelyn Thompson made huge strides from the beginning to the end of last season, playing her best golf in the section and state tournaments.
Paige Trebil and MacKinnie Coburn emerged as new varsity players last spring. They made great strides throughout the season, contributing greatly to the team's success in the section and state tournaments.
Coach Teigen believes his 1-2-3 players (Davies, Zick, Baynes) are as good as any 1-2-3 in the state. And he is excited about the growth of the other three from the state team, who showed great progress through last season, and have worked hard during the off-season. They all have great potential to reach new heights.
Other key players who should push for spots on the team are junior Lauren McCartan and sophomore Lizzie Swartout, who have worked extremely hard and are ready to step in when needed.
The best thing about this team is the chemistry. Teigen said the players respect each other, challenge each other, and push each other to work hard at their craft. There is a recognition that "team" is what they all play for.
Trying to repeat in the Lake Conference will be a task. Edina, Minnetonka and Wayzata promise to be very worthy opponents. And Section 2AAA will be a battle with the likes of Minnetonka, Chanhassen, Chaska, and Orono expected to be excellent teams.
Comments
We offer several ways for our readers to provide feedback. Your comments are welcome on our social media posts (Facebook, X, Instagram, Threads, and LinkedIn). We also encourage Letters to the Editor; submission guidelines can be found on our Contact Us page. If you believe this story has an error or you would like to get in touch with the author, please connect with us.