Facing the No. 2 team in the state on the road after losing to Shakopee in the regular season, Eden Prairie certainly had its work cut out for itself in the Section 2AAAA final on Friday against the Sabers.
However, the Eagles made it happen. Thanks to a big night from Chiddi Obiazor, EP upset top-seeded Shakopee on its home court as the Eagles advanced to next week's Class 4A state boys' basketball tournament with a 75-60 win.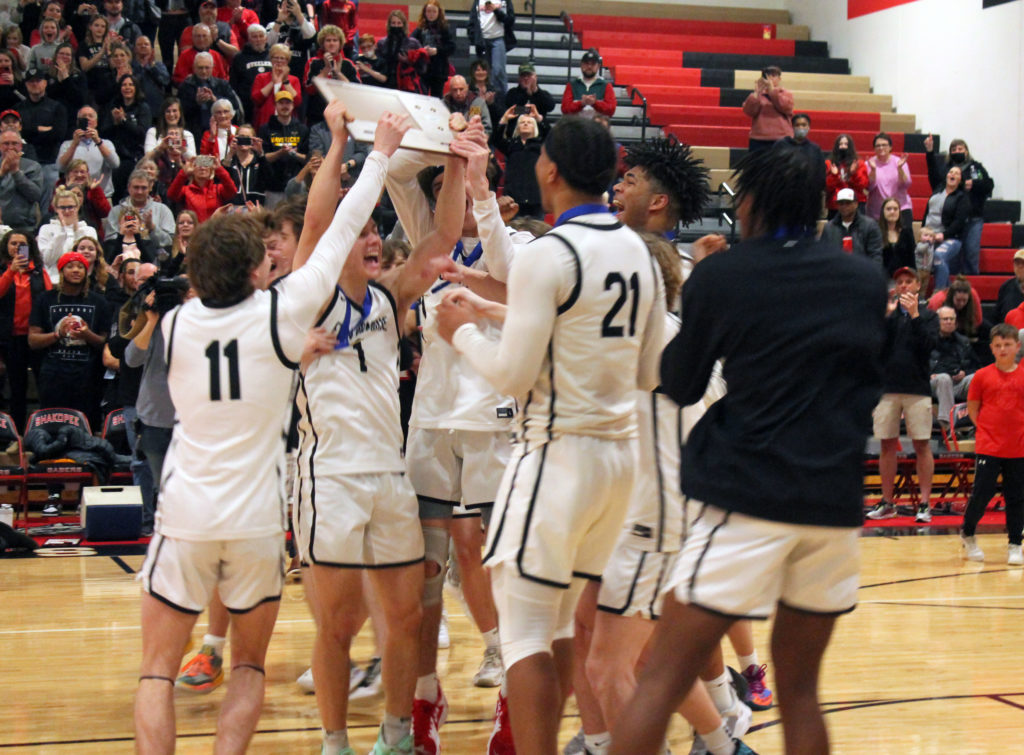 Playing in front of a packed gym, EP kept up with the Sabers early on. Late in the first half, the Eagles made a push that was capped off by a thunderous dunk from Obiazor that propelled EP to a 32-27 halftime lead. Obiazor, a junior, led the way with 13 points in the half for the Eagles.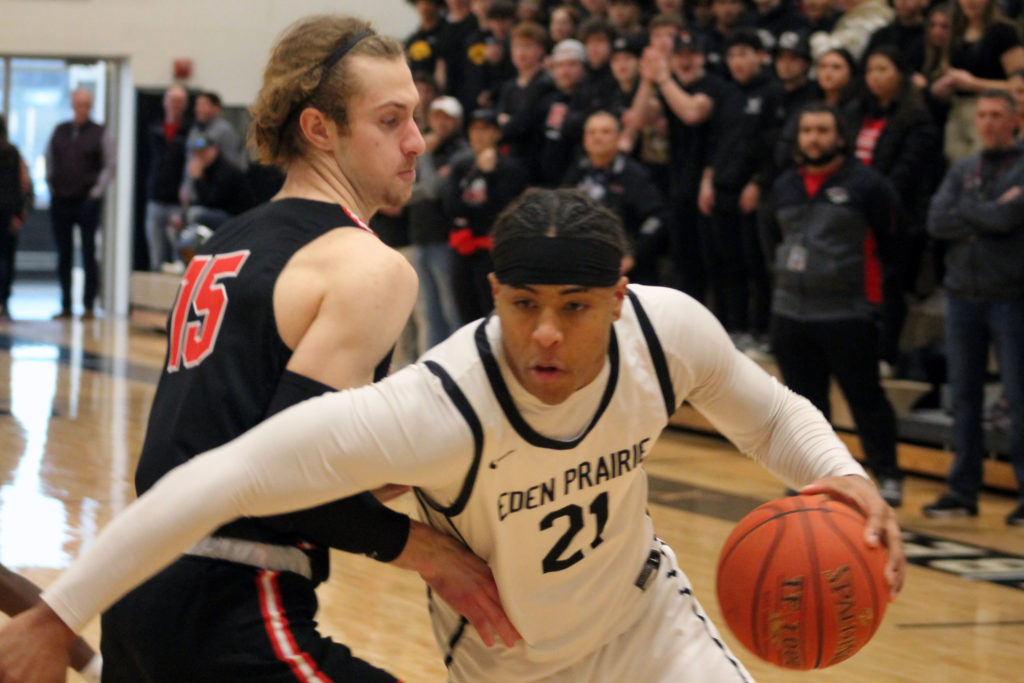 As the second half continued, EP's lead continued to grow with Obiazor leading the charge as he finished with a team-best 27. Bradley Frisch and Miles Smith each contributed with big shots from long-distance as Frisch finished with 10 points while Smith had 15.
With lots of pressure being put on Obiazor by Shakopee, things opened up for players such as Jermell Taylor as he poured in 10 points. That helped EP's lead grow into double digits.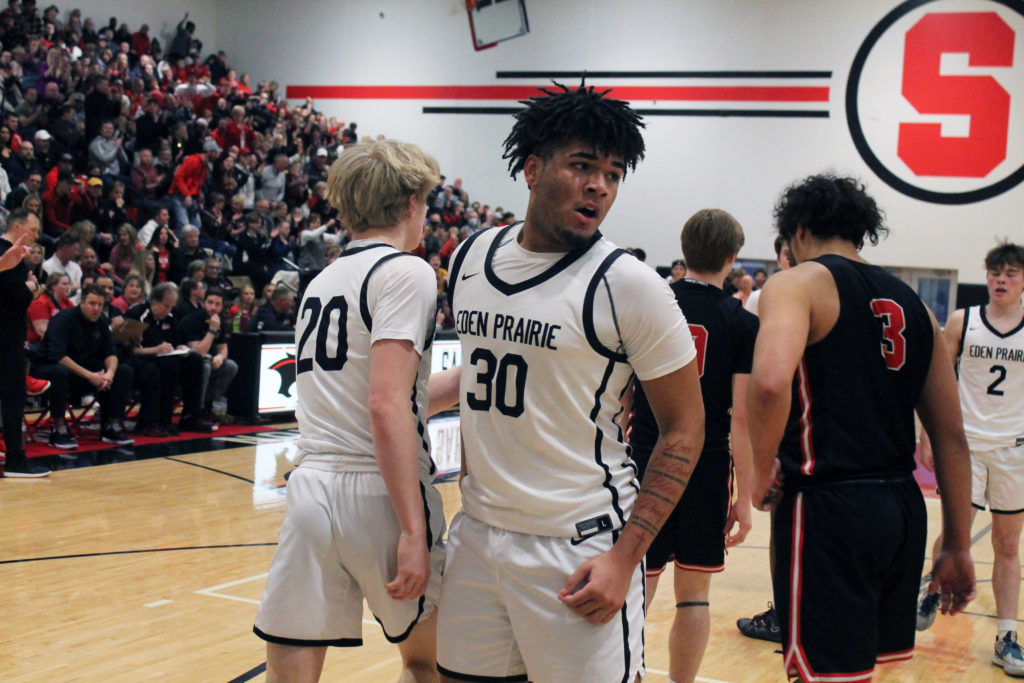 Besides the strong offensive output, the Eagles defended Shakopee and also took advantage of a poor shooting night for the Sabers. EP also benefited from Shakopee standout Nick Katona sitting on the bench for part of each half with foul trouble.
With the win, the Eagles advance to the upcoming state tournament. They were awarded the No. 5 seed on Saturday and will face fourth-seeded Eastview noon on Tuesday at Target Center. The game will be streamed online. These two teams met on Dec. 9 when the Eagles fell 91-78.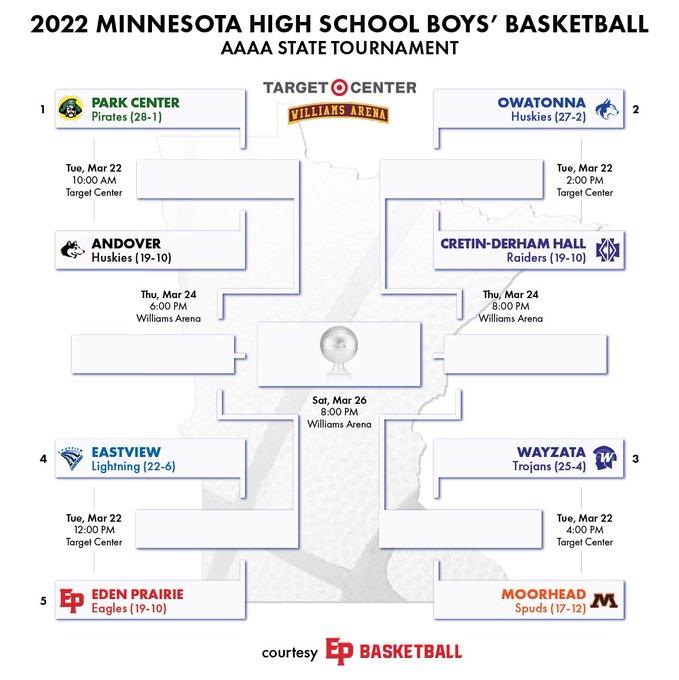 The semifinal and finals will take place on Thursday and Saturday at Williams Arena. Those games will be televised on KSTC Channel 45.
Comments
We offer several ways for our readers to provide feedback. Your comments are welcome on our social media posts (Facebook, X, Instagram, Threads, and LinkedIn). We also encourage Letters to the Editor; submission guidelines can be found on our Contact Us page. If you believe this story has an error or you would like to get in touch with the author, please connect with us.