Prior to 2021, many of the runners representing the EP boys' and girls' cross country teams had never experienced some of the high-stakes races that come with being a varsity runner, like the conference, section, or state meets.
With the 2021 season now in the rear-view mirror, the Eagles have found themselves with a number of runners with that experience. That includes three EP boys who made it to the state meet. They capped off a successful season that saw many young runners get their chance to shine at the varsity level.
Despite COVID-19 limiting what all fall sports could do in Minnesota in 2020, the Eagles had more than 100 runners between boys and girls represent EP this fall on the cross country team. According to coach Jeff Lindlief, that is smaller than two or three years ago.
The 2021 group certainly did not have experience, especially with no postseason in 2020. Five of the top seven girls from the 2020 team graduated or did not run in 2021 due to injury. On the boys' side, nine of the top 10 runners from 2020 were not part of the 2021 squad.
"We had a whole bunch of kids who had been waiting their turns," Lindlief said.
The runners got to compete in much more of a normal season in 2021, which included EP's own Metro Invite. Though the teams finished near the bottom in both boys and girls, they saw improvements with their runners.
"We had a whole ton of kids who ran their fastest times ever on a challenging course," Lindlief said. "I can't complain about that."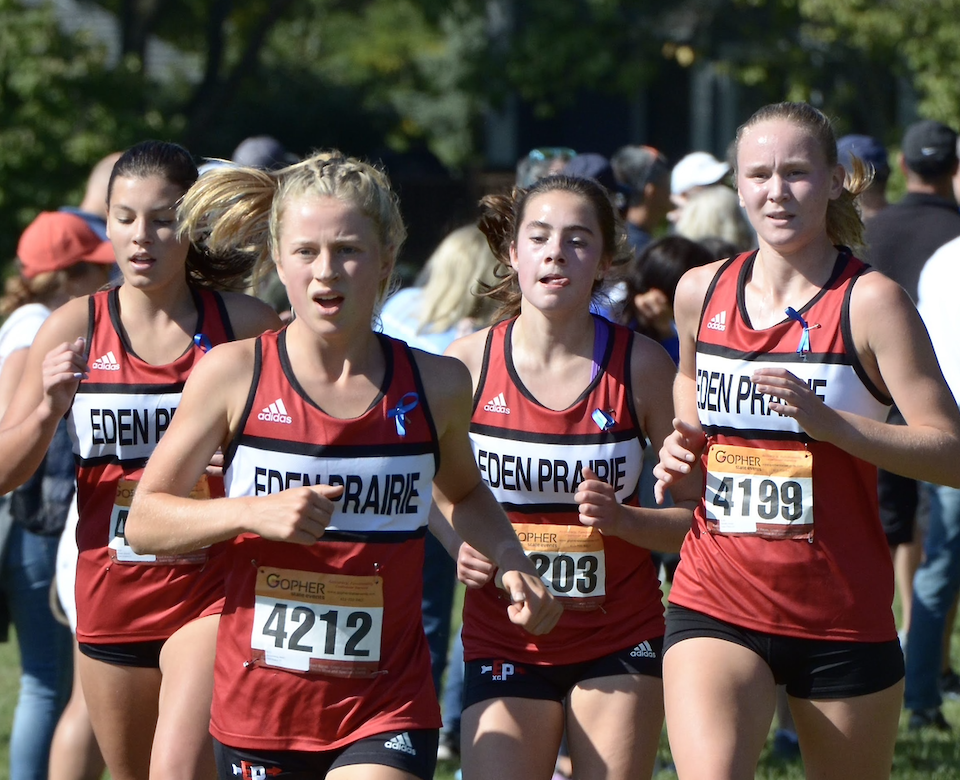 While EP has become a household name for cross country success, the young group encountered challenges when it came to ultra-tough meets such as the Lake Conference meet or sections.
"At times, we took our lumps," Lindlief said. "But we did have some really good finishes. It was a great learning curve toward the future."
Three of the athletes whose finishes did enough to make a significant impact were Matthew Holje, Tyler Doolittle and Nolan Bakken. All three boys qualified for the 2021 Class 3A state meet.
"Those kids didn't run in the section meet last year," Lindlief said. "They snuck in, which was perfect."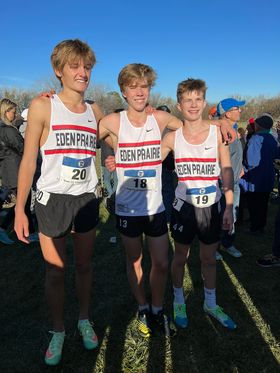 The trio of runners competed at the state meet. Holje, a junior, finished with EP's best time at 17:00, good enough for 62nd in the race. Baaken was not far behind at 17:11 while Doolittle finished at 18:04.
The good news is that all three runners will be back next season with experience running at the sport's highest level in Minnesota. They'll do so along with plenty of other young runners.
"We're not a team that's going to lose a lot of runners to graduation," Lindlief said. "Those guys have been to the state meet and got that experience. We'll have a good ninth grade class too and plenty of runners pushing our varsity runners."
Comments
We offer several ways for our readers to provide feedback. Your comments are welcome on our social media posts (Facebook, X, Instagram, Threads, and LinkedIn). We also encourage Letters to the Editor; submission guidelines can be found on our Contact Us page. If you believe this story has an error or you would like to get in touch with the author, please connect with us.