After his team's incredible comeback victory against Forest Lake in five sets, Eden Prairie volleyball coach Chad Becker told the media at Xcel Energy Center that his team was no stranger to coming back in matches during the 2021 season.
"They've been doing this all year," Becker said, per the Star Tribune. "Late in games, they find a way to come back. There's no clock in volleyball. If you're down 10, you can come back. They battle for every point. They're very resilient."
The Eagles' resiliency was tested once again in the state semifinals against East Ridge. However, EP could not make it two 2-0 comebacks in as many days. The Eagles fell to the Raptors in four sets: 13-25, 20-25, 25-20, 17-25.
In the first set, EP struggled to keep up with East Ridge. Many of the Eagles' hitters struggled. EP gifted the Raptors points with hits that were just a bit too hard and landed out of bounds. The Eagles finished the first set attacking at a -.057 clip.
In the second set, EP battled with East Ridge and led 21-20 late. Then, the Raptors rattled off four unanswered points to make it a 2-0 match.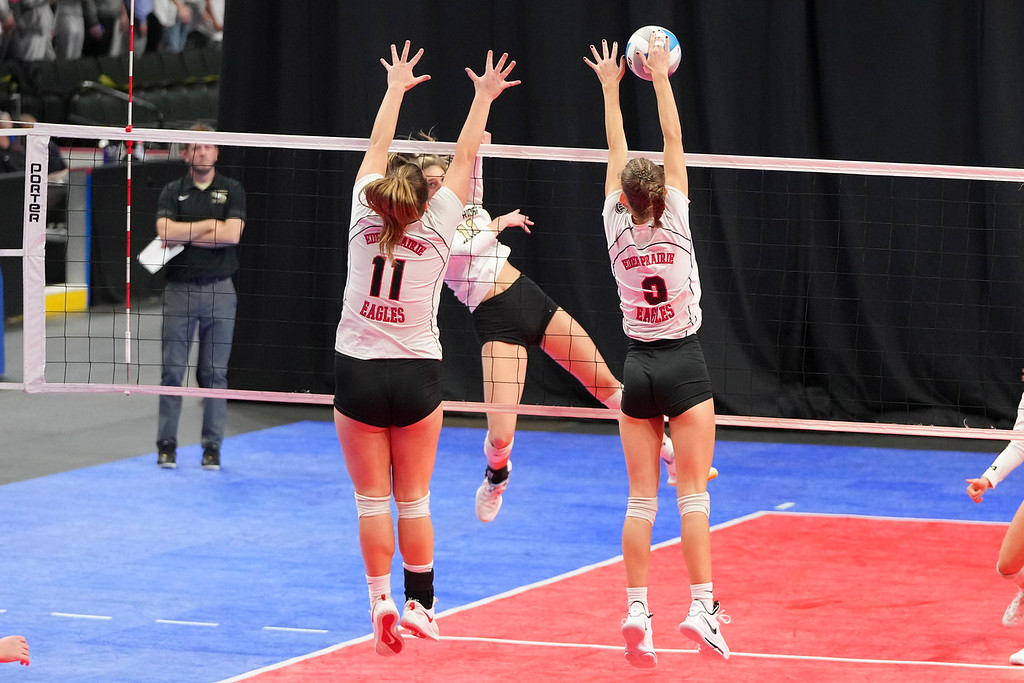 Once again, the Eagles were tasked with winning three consecutive sets to keep their season alive. EP looked up to the task in the third set, jumping out to a 10-5 lead and rolling on to a 25-20 win. Eagles seniors Paige O'Connell and Kendall Minta showed their stuff in this set. O'Connell finished the match with a team-best 12 kills while Minta was right behind her with 11.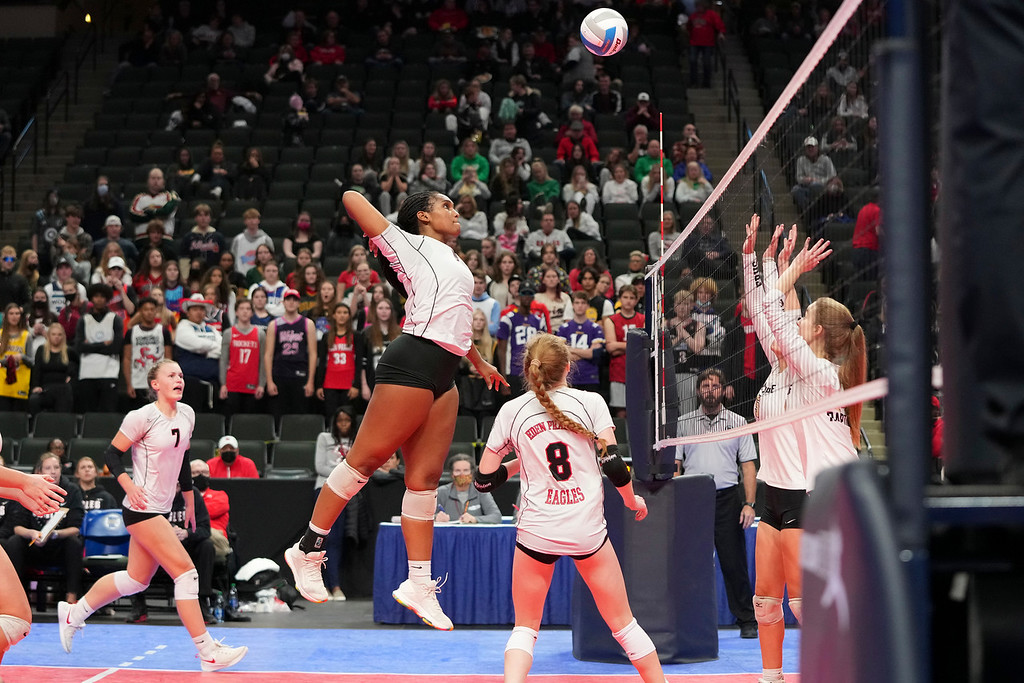 In the fourth set, the teams matched point for point until things turned. Tied at 9, East Ridge scored 8 of the next 11 points to get some breathing room. That was the opening the Raptors needed to end EP's hopes at a comeback as East Ridge ended things in four sets.
With the loss, the Eagles are on to the third-place match at 7 p.m. Saturday, Nov. 13. EP faces Rogers, a team that defeated Lakeville North in the quarterfinals before falling to Wayzata in the semifinals.
Comments
We offer several ways for our readers to provide feedback. Your comments are welcome on our social media posts (Facebook, X, Instagram, Threads, and LinkedIn). We also encourage Letters to the Editor; submission guidelines can be found on our Contact Us page. If you believe this story has an error or you would like to get in touch with the author, please connect with us.