It was a hot July 25, Sunday morning leavened by a slight breeze. EP Legion matched the weather with batting heat.
It was the opening of the final game of the Sub-State #3 tournament at Chaska Athletic Park and EP Legion would cruise to a win over Shakopee 4-1.
Center fielder Jake Luloff led off with a triple and then scored on a sacrifice fly by left fielder Joey Flom. Two more runs quickly followed as EP Legion batted through the order in the top of the first inning.
Shakopee countered with a run of its own, but EP Legion answered with a single, a stolen base, and another run from Luloff after a Shakopee error in the top of the second inning.
Jack Nicklaus got the victory with five strikeouts, including striking out the side in the third inning. He was relieved by Tyler Valiton for the sixth inning and Joey Connelly in the seventh. (Legion play calls for seven inning games).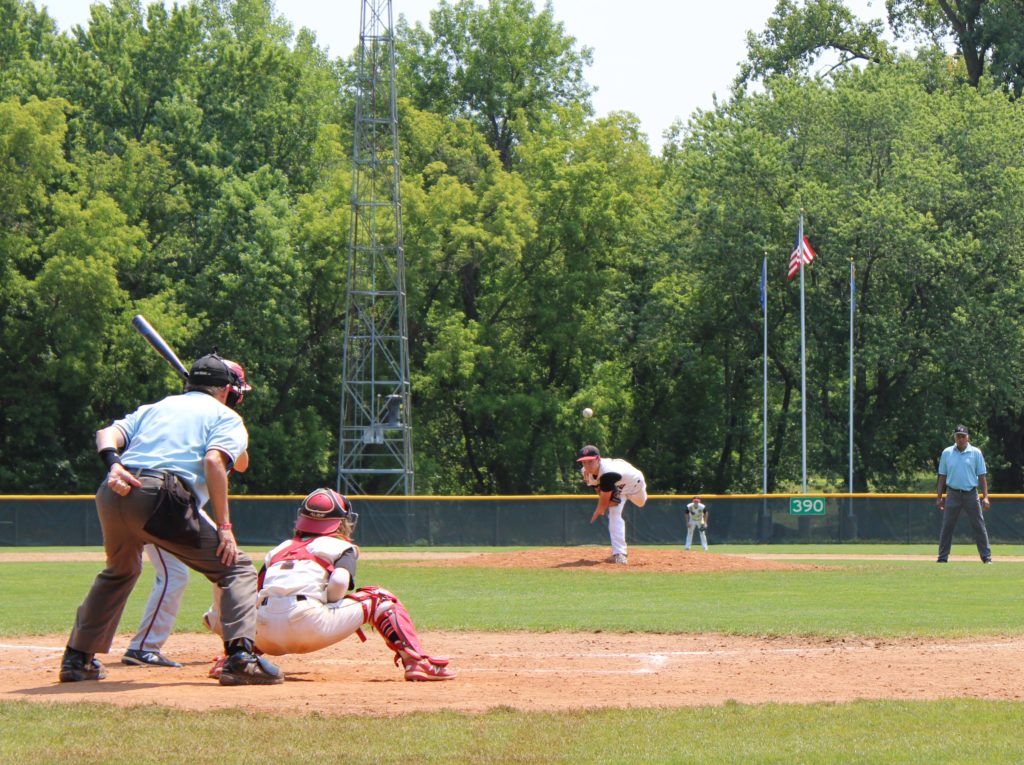 "Our kids just played so well," said Valdie Magstadt, EP Legion's coach. "Even though we were seeded fifth, the bracket was pretty open, with no clear-cut favorite. We pitched well, had timely hitting, and took advantages of the other team's mistakes."
EP Legion had flipped their 1 and 3 hitters at the start of the week.
As a result, the new leadoff batter, Jake Luloff, set the tone for the Sub-State tournament. "Whenever he gets on, he's got a chance to score, because he can steal bases. We scored at least two runs in the first inning of each game this week. A lot of that was due to Jake," said Magstadt.
Tough catcher
In the bottom of the fifth inning, a foul tip caught the outer part of Zach Haugen's knee. Haugen walked it off. "Sub-State is a long, long tournament. Zach caught five games in six days," said Magstadt.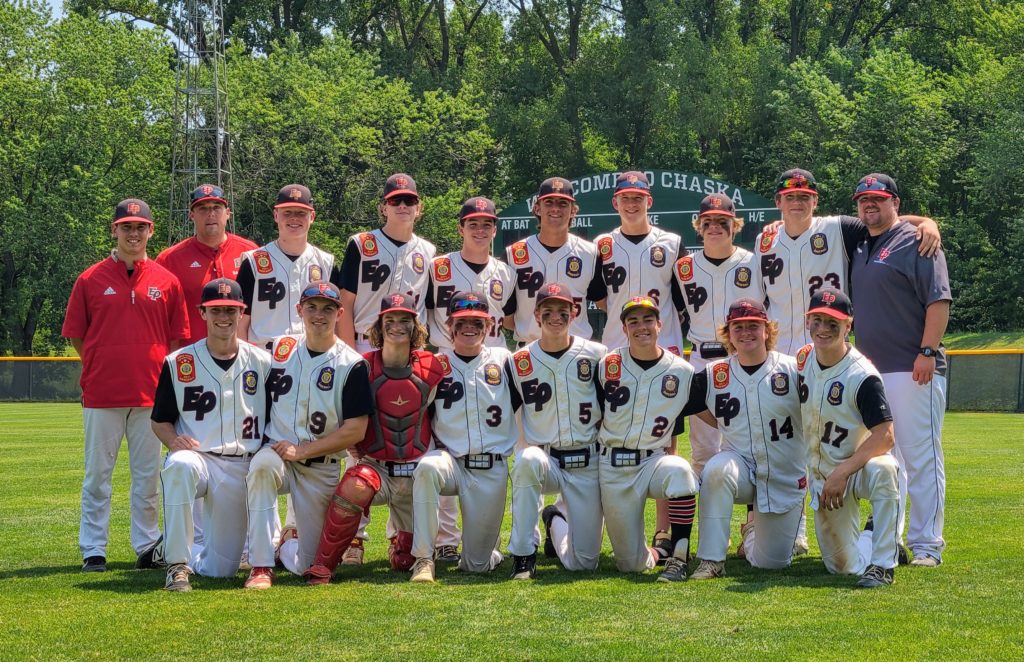 EP Legion Senior and Junior Teams advance to state tournaments
This year's Minnesota American Legion State Tournament begins with the winners of the 15 Sub-State tournaments plus the host.
There will be four brackets of four teams, with three games in each pool.
With their win in Sub-State #3, EP Legion will begin tournament play against Osseo at 12:30 pm and Austin at 3:00 pm at St. Cloud Orthopedics Field in Sartell on Thursday July 29th. They will play Mankato American at the same field on Friday July 30th at 6:00 pm.
The two teams in each pool with the best records will advance into single elimination play on Saturday morning, July 31st at Joe Faber and Dick Putz Field in St. Cloud. The tournament will conclude on Sunday, August 1st, with the top two teams advancing to the Center Plains Regional in Sioux Falls starting August 4th.
EP Legion's Junior team, coached by Brady Cramer, also won their Sub-State tournament. They're the #2 seed in the state tournament, which begins in Bloomington at Red Haddox Field on Thursday.
Check the EPLN calendar in the coming week for scores, addresses, and further details on the Senior and Junior Legion teams.
Comments
We offer several ways for our readers to provide feedback. Your comments are welcome on our social media posts (Facebook, X, Instagram, Threads, and LinkedIn). We also encourage Letters to the Editor; submission guidelines can be found on our Contact Us page. If you believe this story has an error or you would like to get in touch with the author, please connect with us.