Athletes see ups and downs of pandemic-stricken school year
A high school sports season is broken up into three parts: fall, winter, and spring.
This past school year, each one of these seasons proved to be much different. However, all of them manage to explain just how odd this past year was for sports, including at Eden Prairie High School.
Fall
It's safe to say expectations are always high for the Eden Prairie football team these days.
In 2019, EP suffered two losses in the regular season for the first time since 2012. Then, the Eagles failed to get past the round of 16 in the Class 6A playoffs.
A year later, the Eagles passed every test in front of them in 2020. Mike Grant led a squad that went unbeaten in 2020.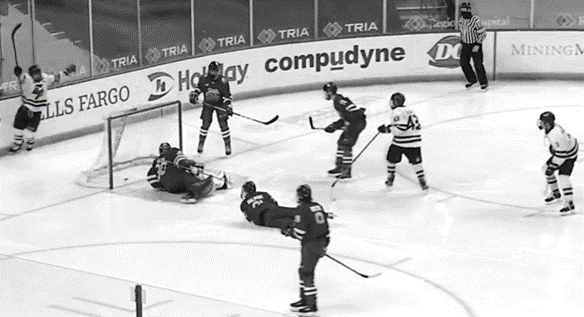 But unfortunately for all fall sports teams in Minnesota, they never saw their state championship dreams come to fruition. Due to the pandemic, EP's run ended in the section championship where the Eagles defeated Prior Lake 21-7.
Despite the loss, things look bright for EP as it appears Grant is back to producing state-championship worthy teams.
Winter
After winning state championships in 2009 and 2011, the EP boys' hockey team became a perennial contender in high school hockey.
However, the Eagles had yet to add to their title haul for nearly a decade. That included consecutive state final losses in 2019 and 2020.
With a core group of seniors, EP responded with another stellar season. The Eagles captured a conference and section championship.
In the state tournament, EP defeated Maple Grove in overtime to advance to the state final. Playing in front of a smaller crowd due to COVID, the Eagles did it again in the final against Lakeville South as Jackson Blake scored the game-winner for EP.
Much like the 2011 team, this group of Eagles was led by a core of seniors. This means that a new group will be charged with keeping up the current run of success the program is having.
Spring
Brooke Jones had to wait more than a year to start her run as head coach of the EP girls' lacrosse team as the 2020 season was canceled due to the pandemic.
Once her first season started in 2021, she and the rest of the team saw their competition get much tougher. The Eagles struggled compared to previous seasons and fell to opponents such as Edina and Minnetonka for the first time.
With a record around .500 heading into the postseason, EP stunned Minnetonka and
top-seeded Chanhassen to reach the state tournament.
At state, the Eagles fell to Benilde-St. Margaret's, 13-10. It was the first time ever EP failed to reach the semifinals.
It appears that the once powerful Eagles girls' lacrosse team now has a much tougher road to a state championship. However, a young coach such as Jones may be the person who may be up to the challenge.
Comments
We offer several ways for our readers to provide feedback. Your comments are welcome on our social media posts (Facebook, X, Instagram, Threads, and LinkedIn). We also encourage Letters to the Editor; submission guidelines can be found on our Contact Us page. If you believe this story has an error or you would like to get in touch with the author, please connect with us.