It's the time of the year when school is wrapping up, and students are heading off to summer. But for many athletes at Eden Prairie High School (EPHS), there is one last thing to do and that is finish their spring sports season.
Over the next few weeks, a number of spring sport section and state tournaments will be happening across the state. Some will include EPHS athletes. To preview the upcoming action, we are breaking down each team as they begin their postseason journey.
Our first preview is the EP softball team.
Regular-season record: 12-8, 8-4 in Lake Conference play (finished second)
How the regular season went: There were plenty of ups and downs for the Eagles as they returned to the diamond for the first time in nearly two years. But two of the big positives for Eden Prairie came in the form of winning streaks. The first was a four-game unbeaten stretch from April 24 to 30. During those six days, the Eagles picked up wins against North St. Paul, Wayzata, Edina and Buffalo.
Nearly a month later, EP did it again with a three-game win streak to wrap up that regular season. Two of those wins came on the final day as the Eagles swept a doubleheader against Maple Grove, a team ranked in the top 10 of the Class 4A coaches' poll.
Player to watch: Look no further than junior Alexa Mann. She has been a mainstay at the plate for the Eagles. Her offensive outburst even caught the attention of the Star Tribune. She was named an athlete of the week after a stretch of seven games where she hit six home runs. Her power will be vital to EP making a run during the section tournament.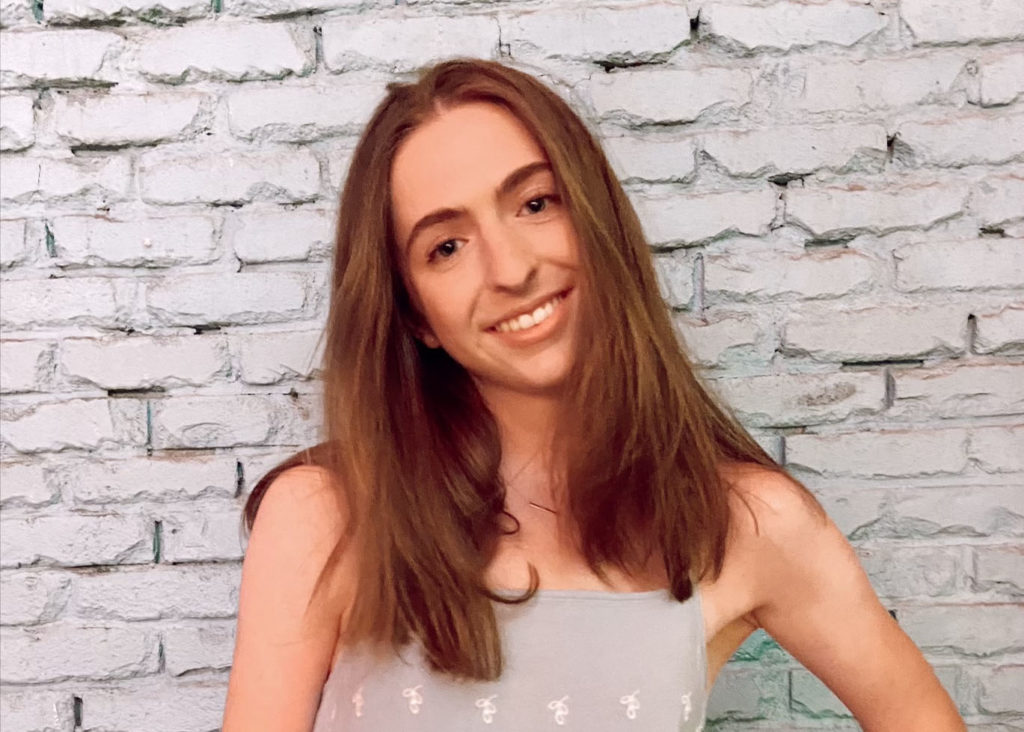 Postseason picture: The Eagles will kick off their postseason run on Tuesday in the Section 2-4A tournament. EP was awarded the sixth seed in the tournament. In their first game of the tournament, the Eagles face third-seeded Bloomington Jefferson.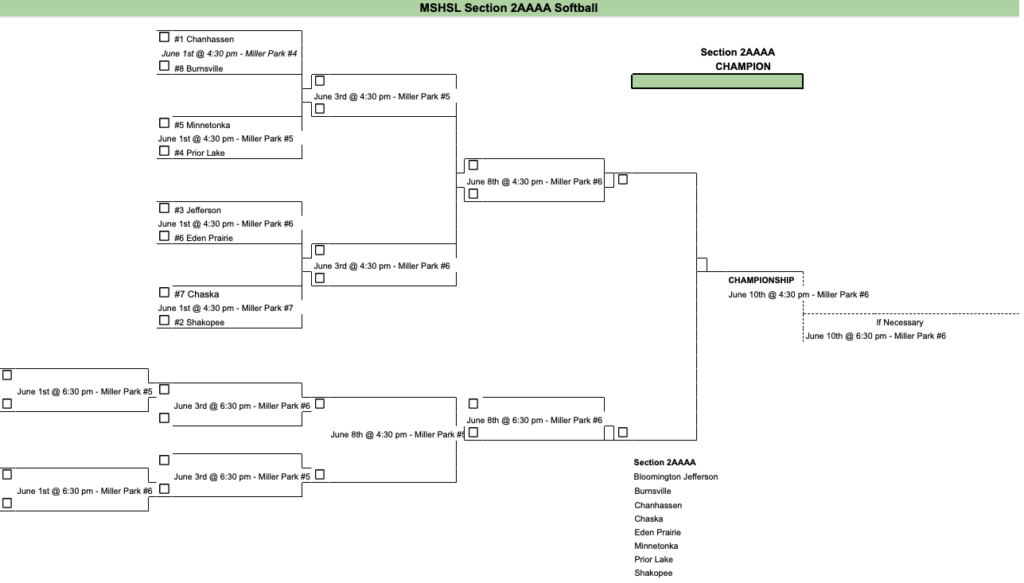 This is a double-elimination tournament. EP will look to stay in section championship contention while avoiding two losses. Among the familiar foes include Minnetonka, Chanhassen and Chaska.
One thing in the Eagles' favor is the fact the entire tournament will be in their backyard. The entire eight-team tournament will take place at Miller Park. Action begins on Tuesday and goes through June 10. The winner of the tournament will advance to the Class 4A state tournament, which takes place in Mankato.
Eden Prairie enters the tournament as the defending section champion, winning the crown in 2019. There was no high school softball season in 2020 due to the COVID-19 pandemic. That was the Eagles' third trip to the state tournament. In 2002, EP captured the state championship and made a state tournament appearance for the second time in 2007.